Kena: Bridge of Spirits is an action-adventure game from Ember Lab. The title originally came out last year on PlayStation consoles and PC through the Epic Games Store. Now, after a year, Kena Bridge of Spirits Anniversary Update is available, and it's also out on Steam. The update includes tons of new content and is available for free on all platforms. Here is everything you need to know about the update and Steam release.
Kena Bridge of Spirits Anniversary Update
The Anniversary Update celebrates the first anniversary of the title and includes tons of new content and features. If you've already played the title or are jumping in the first time, this update adds a big incentive to revisit the title. Here is everything included in this update.
New Game+
After you've beaten the title, you can now start New Game+ and have all your abilities, upgrades, and Rot from the get-go. That's not all, though; Ember Lab has gone the extra mile to not only include new enemies but modify the moves of existing ones as well, to create new combat encounters.
This is one of the most requested features for the title, and it's nice to see developers going the extra mile to make the new experience feel new as well.
Spirit Guide Trials
Once you have reached a certain point in the story, you'll have access to the Spirit Guide Trials. These are different challenges that you can take part in that will test your skills and everything you've learned so far. These include Wave Defenses, Obstacle Courses, and even the ability to fight key bosses again.
You can access the Spirit Trials from behind the Mask Shrine.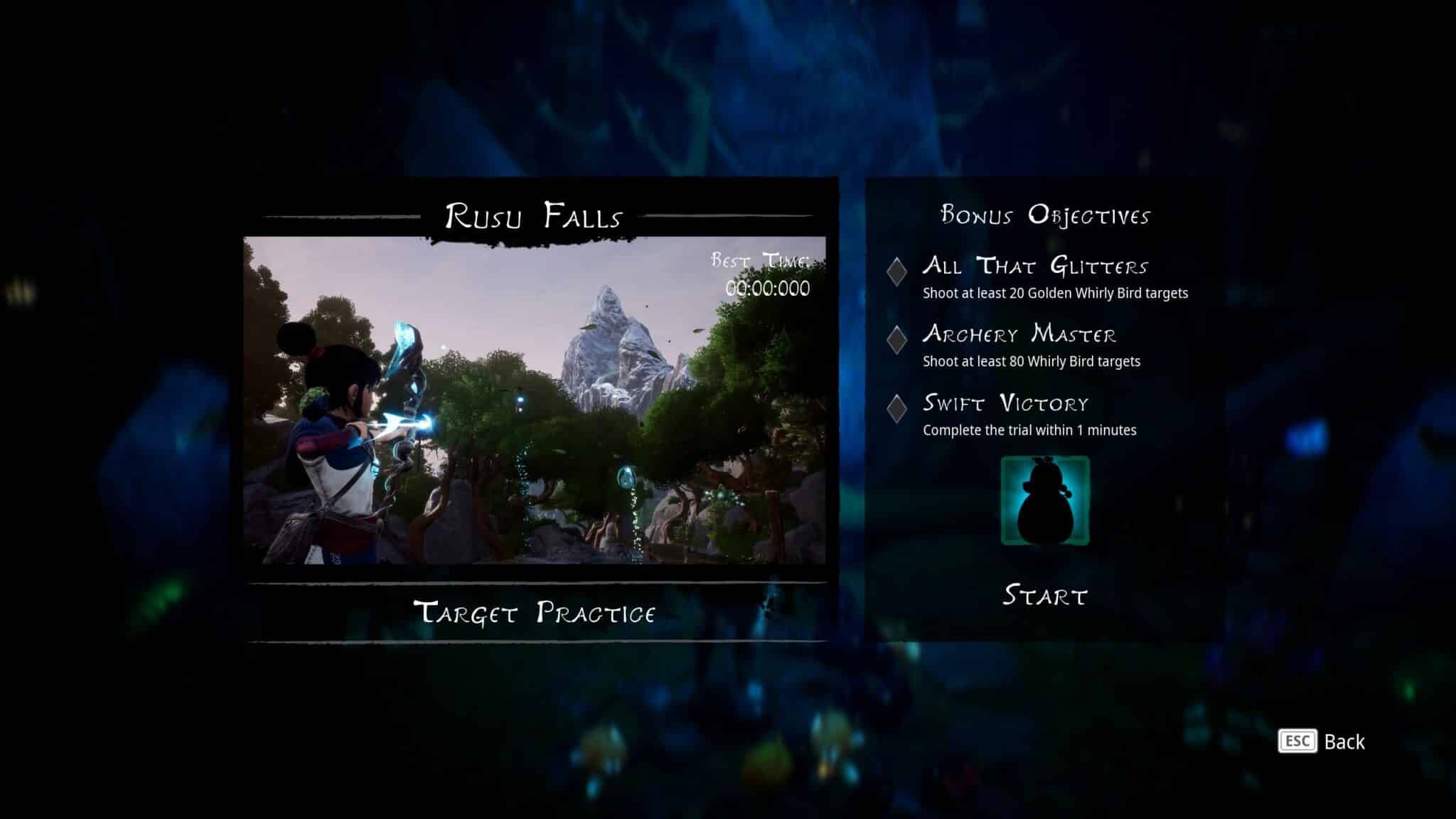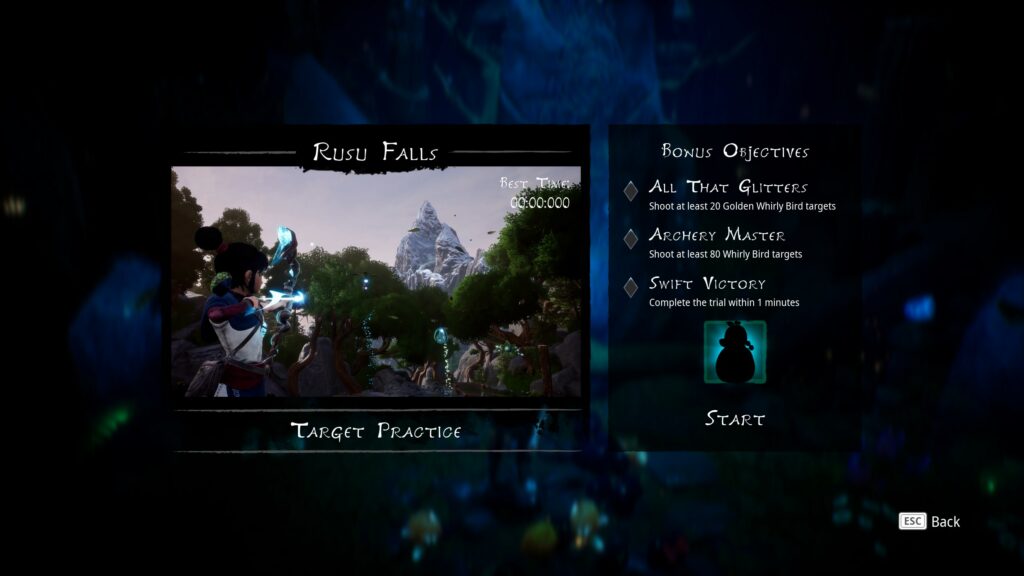 Completing these will allow you to earn rewards, including Outfits, Charmstones, and Rot Hats.
Outfits
One of my favorite additions that come with this update is Outfits. If you already purchased the deluxe edition, you'll have access to the Shadow outfit once you've unlocked the shop.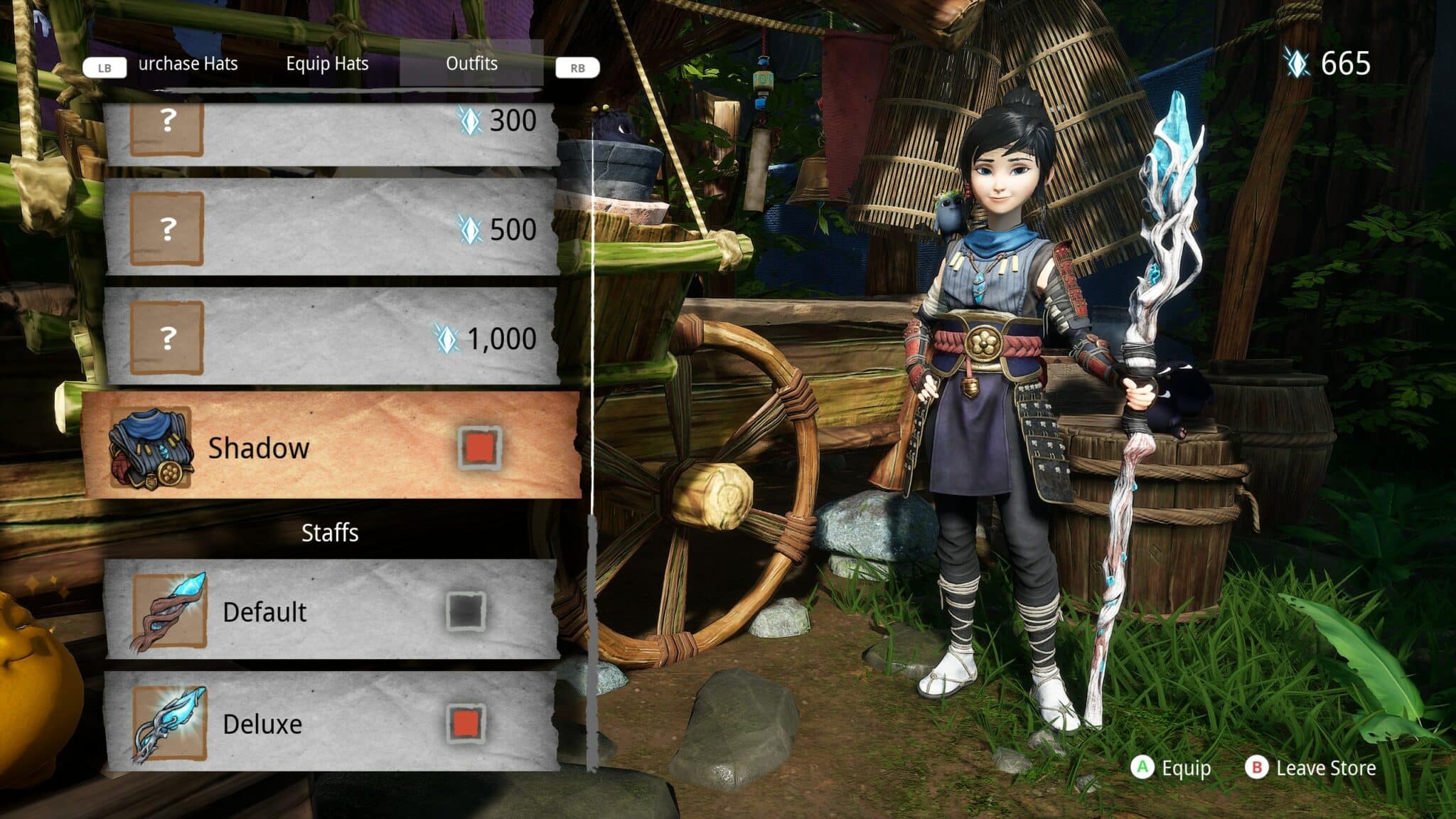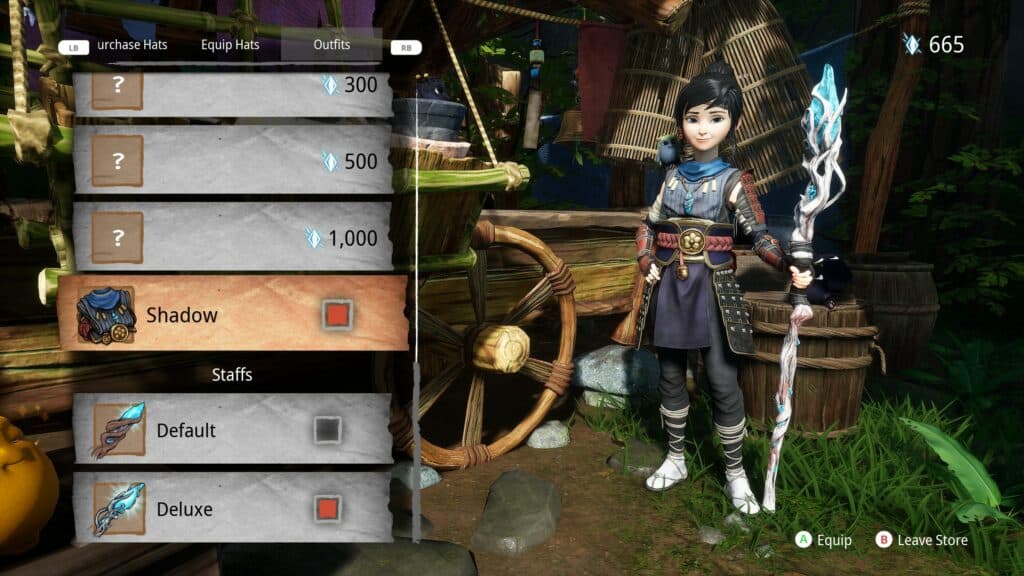 You'll be able to unlock even more outfits after you've completed the Spirit Trials. There are tons of to unlock, and if you're someone that likes to collect everything, you'll be playing the trials for a while.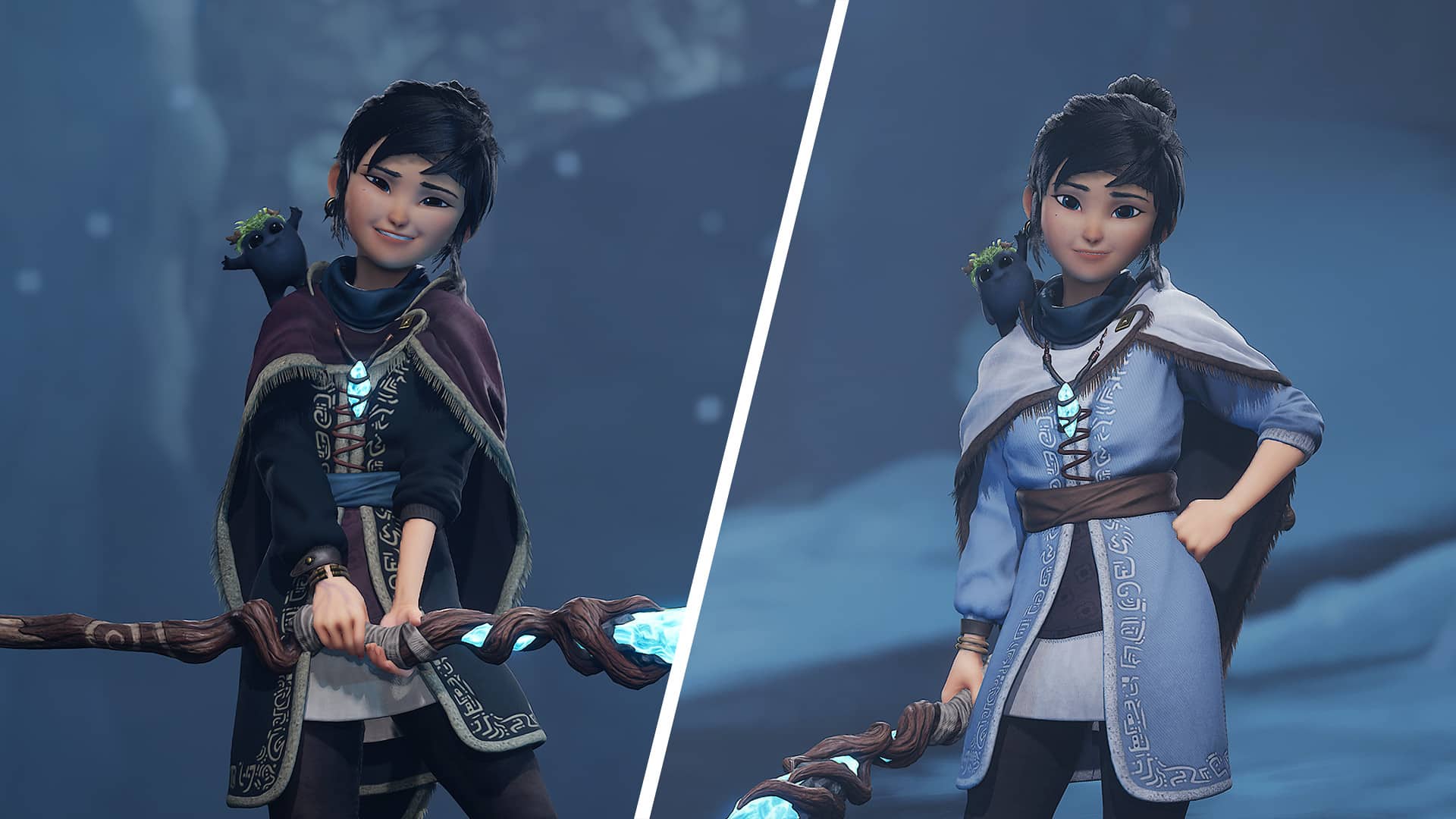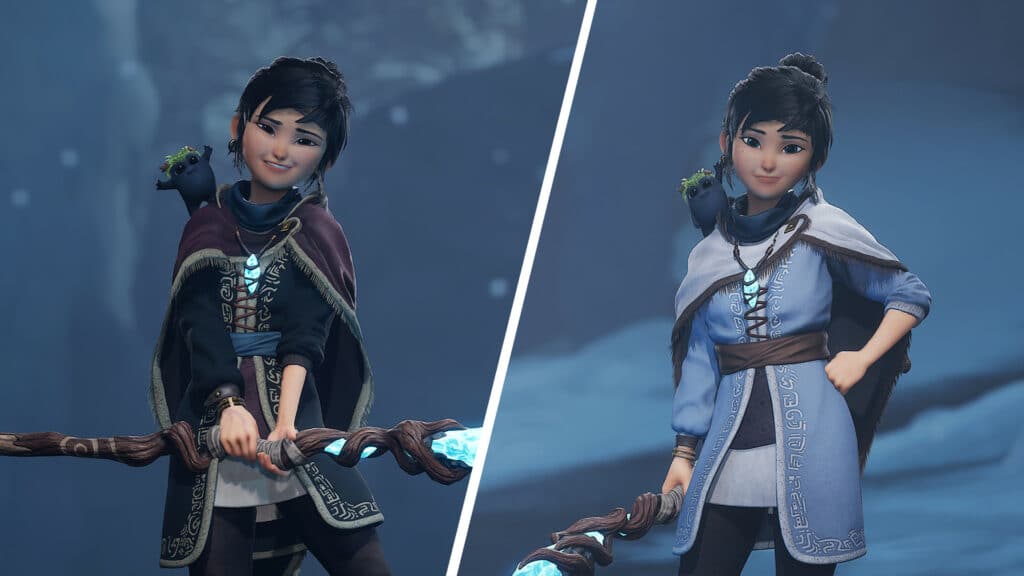 These outfits complement various characters you'll meet during the game.
Charmstones
Another big addition to the game is Charmstones. These are gameplay modifiers that can give you an edge in certain aspects while you deal with a negative trait as a consequence. Certain charmstones will completely enhance the challenge, and it's a nice way to add replayability.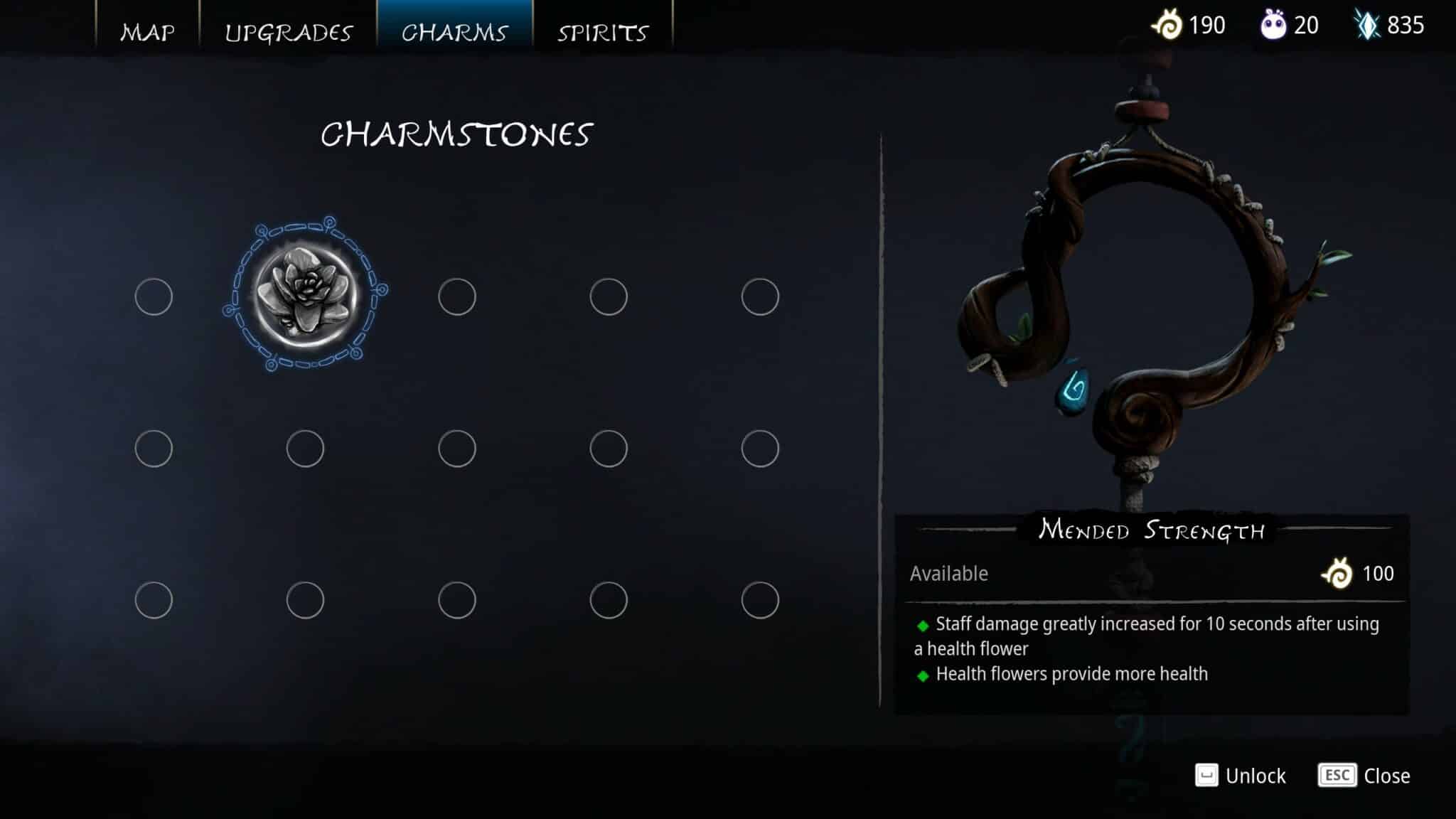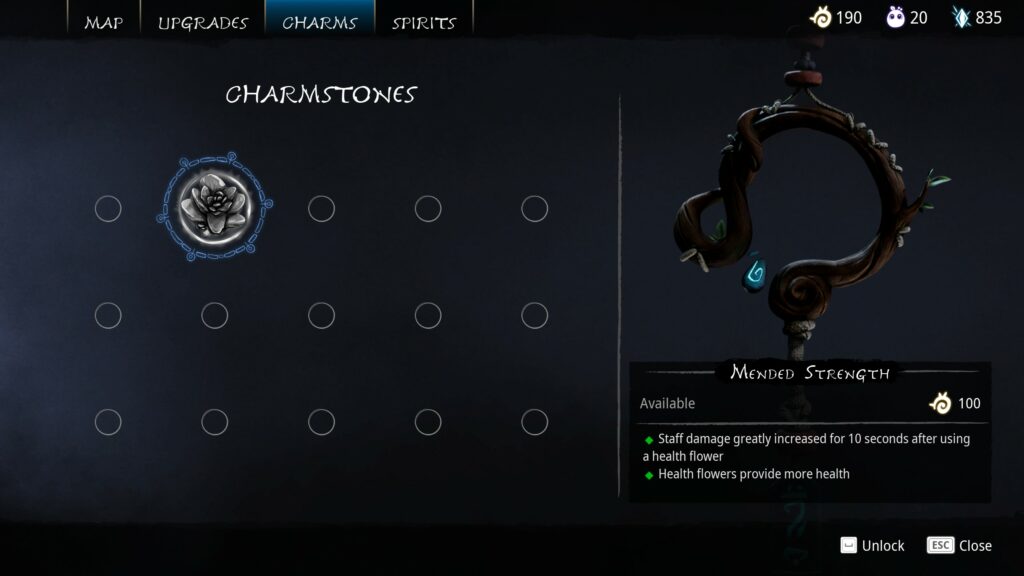 You can access these from the third section of the in-game menu, and you'll have to unlock each after you've obtained it. These are scattered throughout the world and are usually in chests.
Enhanced Photo Mode
The last addition to the title is in the form of its photo mode. There are plenty of new features added to it, including new lighting effects, poses, and a moving camera feature for all those gameplay gif makers.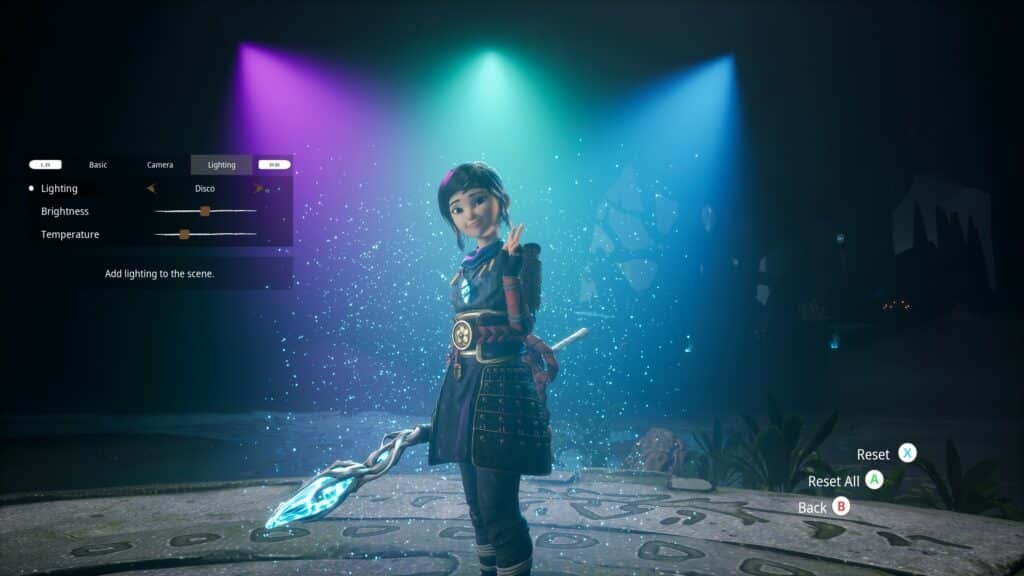 Here are a few shots I took from my recent playthrough.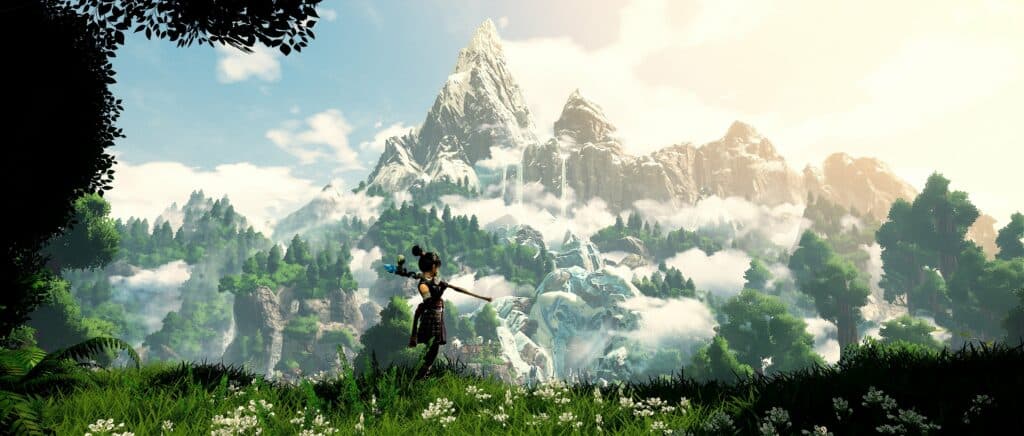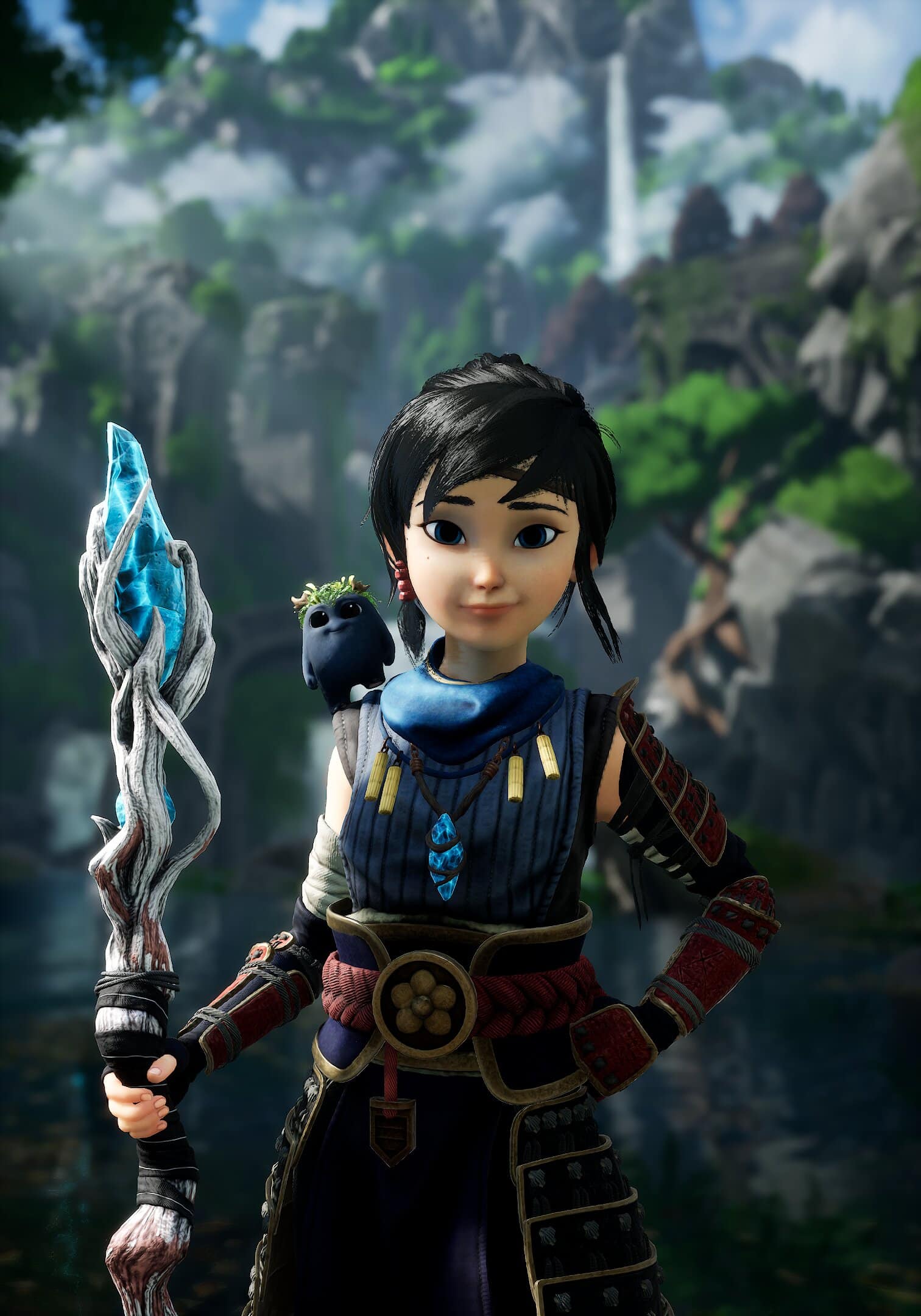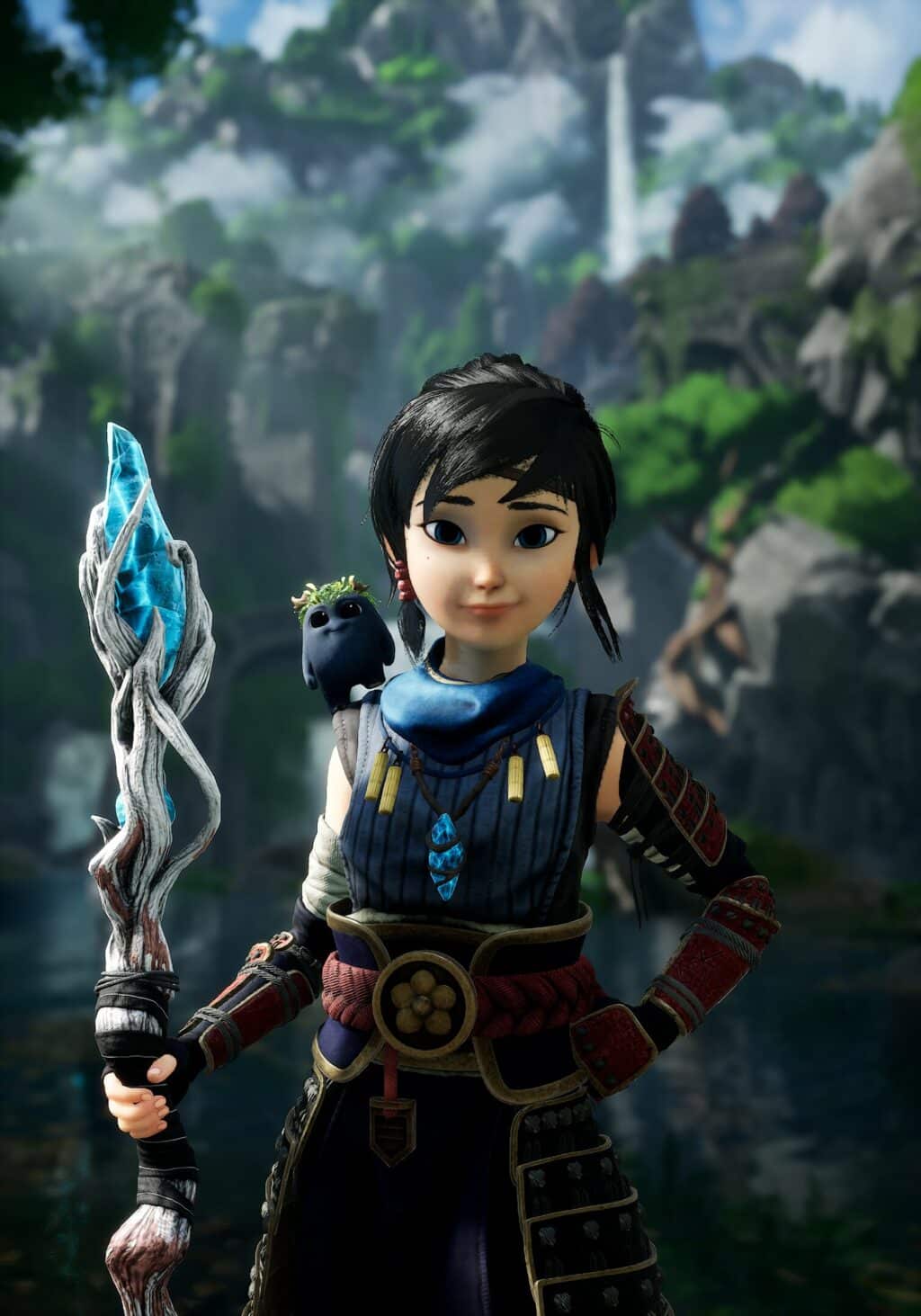 Photos location
Oh, and if you're wondering where all your photos are, head over to where the game is installed and navigate the following folders.
Kena Bridge of Spirits\Kena\Pictures
Kena Bridge of Spirits on Steam
This update isn't the only new thing, however, as Kena is also out on Steam. After a year of exclusivity, PC players can now choose where they want to purchase the title at the following link.
The anniversary update is added to the title, and new PC features, including DLSS, ultrawide support, and dynamic resolution, are also available. Apart from that, Kena has been verified for the Steam Deck as well, so you can play the title on the go.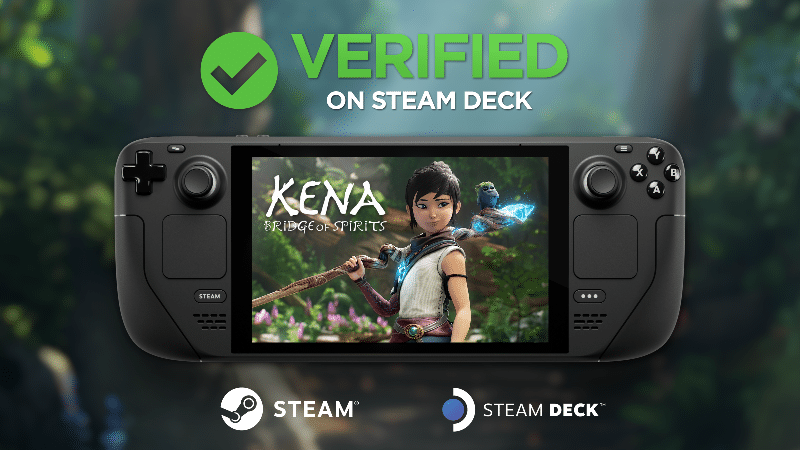 The release is 25% off right now, and the offer will end on 3rd October 2022.
What do you think of the Kena Bridge of Spirits Anniversary Update? Are you picking it up on Steam? Thinking of starting a new playthrough or NG+? Share your thoughts in the comments below.