Resident Evil 4 Remake is practically perfect, but some minor features have been cut in this new release. One of those is the ability to kick open doors like you could in the original. It's a small thing, but I'm sure many fans like me tried it in the remake and were maybe a bit sad with its omission. Though, you can now kick open doors in Resident Evil 4 Remake using an excellent mod.
Kick Open Doors in Resident Evil 4 Remake
This mod created by NexusMods user alphaZomega allows Leon to kick open doors if you double-tap the "open" button. It also lets you kick anytime using the same input.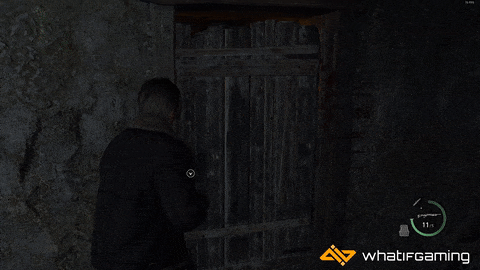 Prerequisites
This mod works differently from the Fluffy Mod Manager, so you'll need the REFramework that we previously used to remove the vignette effect, add an auto-parry option, and health bars mod.
Sign-up on NexusMods, so that you can download the mod manager, and mod files
Download and Install REFramework

This will download a zip file
Extract the zip file into the Resident Evil 4 Remake installation folder
Launch Resident Evil 4 Remake, and you'll see the toolbar for REFramework show up
Close the game, and a folder called "reframework" will be created in the Resident Evil 4 installation folder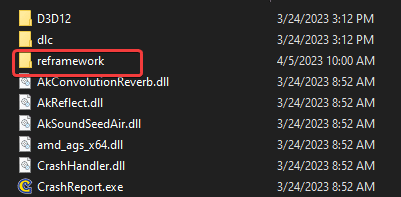 Installing the Mod
Now that we have the frameworks installed, we can easily download and install the mod.

Now, extract the file using Winrar or 7zip and place the KickOpenDoors.lau file in the autorun folder inside reframework
\RESIDENT EVIL 4 BIOHAZARD RE4\reframework\autorun
Launch Resident Evil 4, and the mod should be working as intended.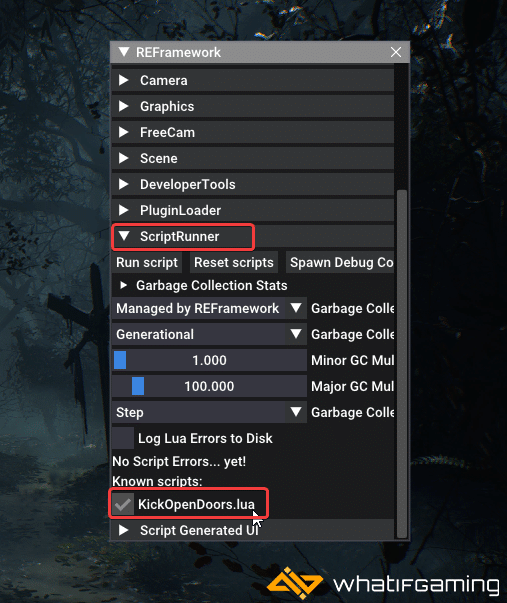 To hide the Reframework toolbar, use the "ins" key. That's all you need to do, and you can now kick open doors in Resident Evil 4 Remake.
Removing the Mod
If you wish to remove the mod along with the REFramework, delete the following files and folders in the Resident Evil 4 installation folder.
reframework (folder)
dinput8.dll
If you're interested in other replacement mods, check out our guides for Ada Wong, and Albert Wesker too. Have trouble parrying? This auto-parry mod might come in handy.
We hope this guide was helpful and that you can now kick open doors in Resident Evil 4 Remake. Let us know if you have any questions in the comments below.