The Meta Quest 2 has been my go-to VR device from the moment it launched back in 2020. Coming in at a very reasonable price, it served as a great entry point to VR gaming. Fast-forward to 2023, and we still don't quite have a headset that is as technically capable as the Meta Quest 2, given its price.
But, while the headset didn't skimp out on specs, it certainly did on comfort and audio. The on-board speakers leave a lot of room for improvement. And don't even get me started on how uncomfortable the Velcro strap is in extended gameplay sessions.
To alleviate us all of these woes comes the KIWI design comfort battery audio head strap, a 3-in-1 solution that includes a battery pack, headphones, and a comfort strap.
What Does The KIWI Design Comfort Battery Audio Head Strap Do?
Before we move on to the actual product itself, let's quickly go over what KIWI design has aimed to do with its solution. They've tried to do the following:
Introduce an easier, more adjustable, and comfortable way to put on the headset
Move away from the on-board speakers by integrating a built-in headphone that has better ear cushioning
Fix the Meta Quest 2's horrendous battery timing to some reasonable extent
To that extent, we're going to go over how exactly this product fixes these one by one. But before that, the installation.
Setup and Installation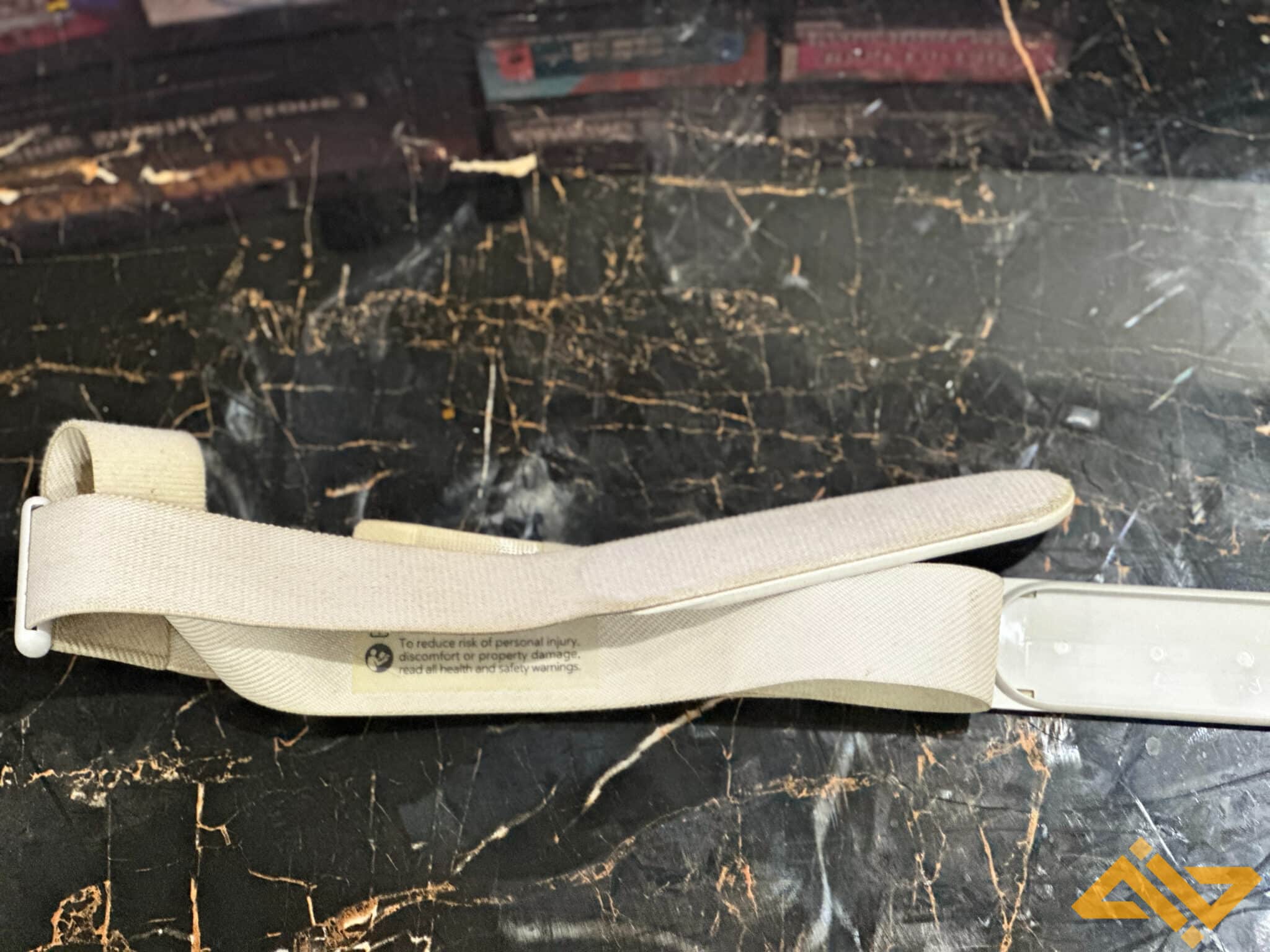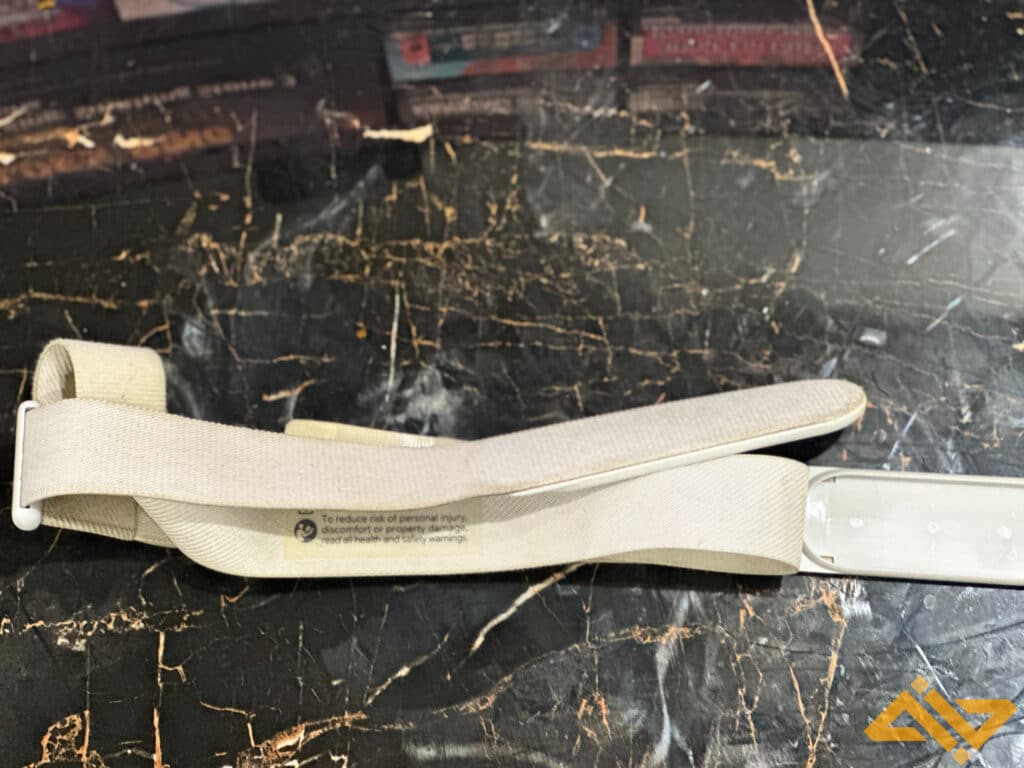 This is perhaps my only major grievance with the headset strap. There are no real detailed instructions present anywhere that help guide you through the process of removing the existing Meta Quest 2 headrest in place of KIWI design's solution.
So, I had to resort to a YouTube video instead to install the strap properly. Granted, the installation process was quite easy once you know where to look, but we should at least have had a QR code or a more detailed visual guide rather than the one in the box for a more intuitive setup process.
Now that we've got everything setup, let's take a look at the three different solutions present in the product, and whether they're worth it.
The Headphones: Dedicated VR Sound
The headphones are what you'll immediately notice as soon as you take a look at the strap. They feature a grey faux leather cushion with adequate foaming for your ears. They protrude down from the headset and can be adjusted to a surprising degree depending on your comfort.
The strap features a convenient, short, 3.5mm pin that plugs directly into the Meta Quest 2's jack. The headphones are not externally powered. So, no other cables are needed.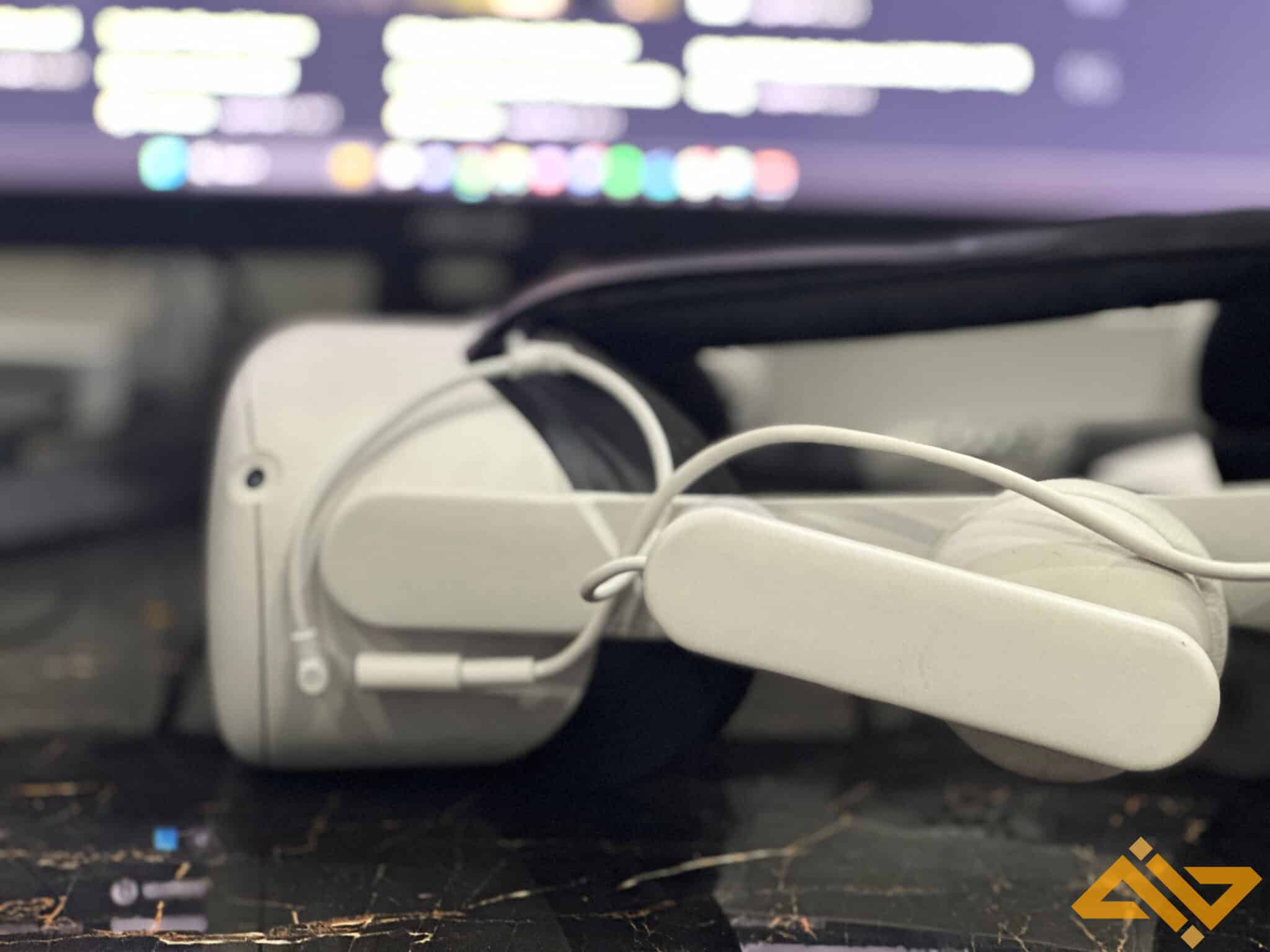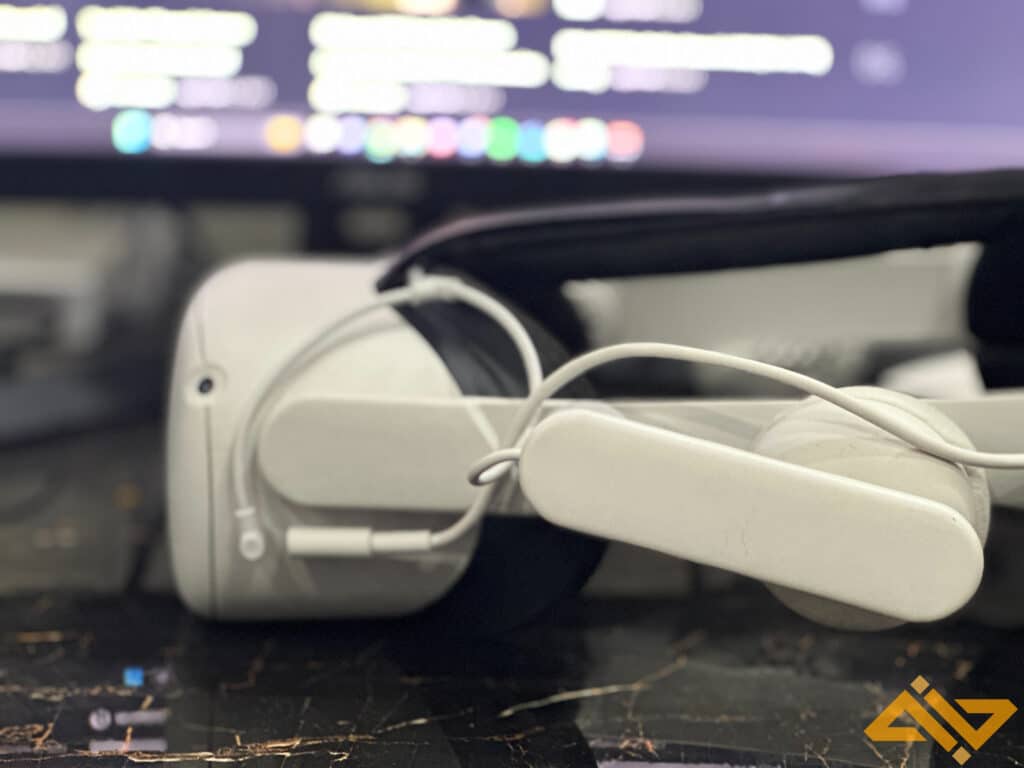 Compared to the original, the headphones offer a lot more clarity and depth. When it comes to VR games, immersion is key. And, the headphones provide you with better sound isolation, leading to a more natural surround experience. I experienced the most when playing Half Life: Alyx. The environment around me just felt a lot more alive thanks to better auditory cues due to dedicated headphones.
Does this sound better than the Meta Quest's in-built speakers? Absolutely. Is this going to sound better than a pair of dedicated headphones that cost more than $50? Probably not. But they're not here to win you over in the audio department either.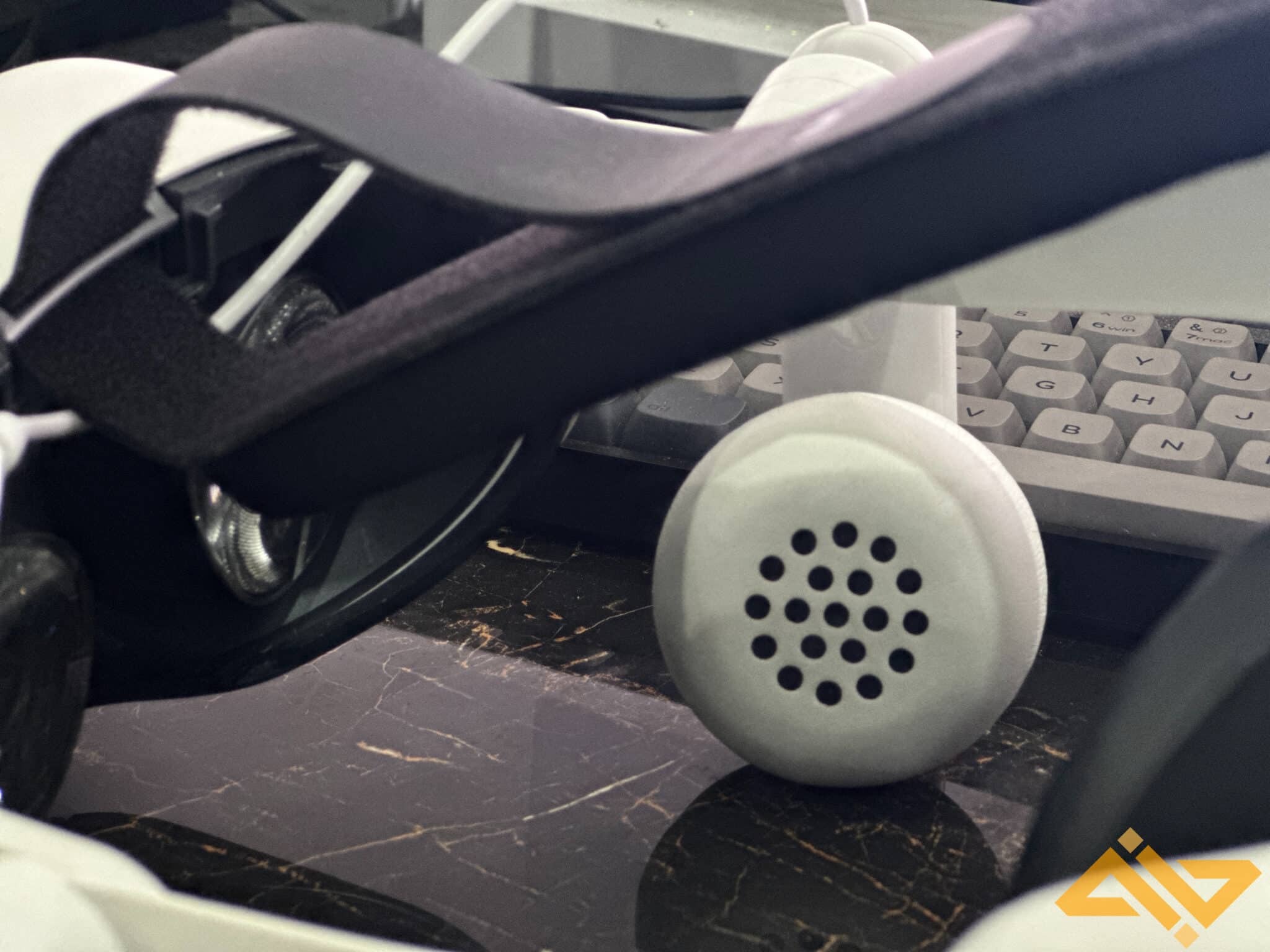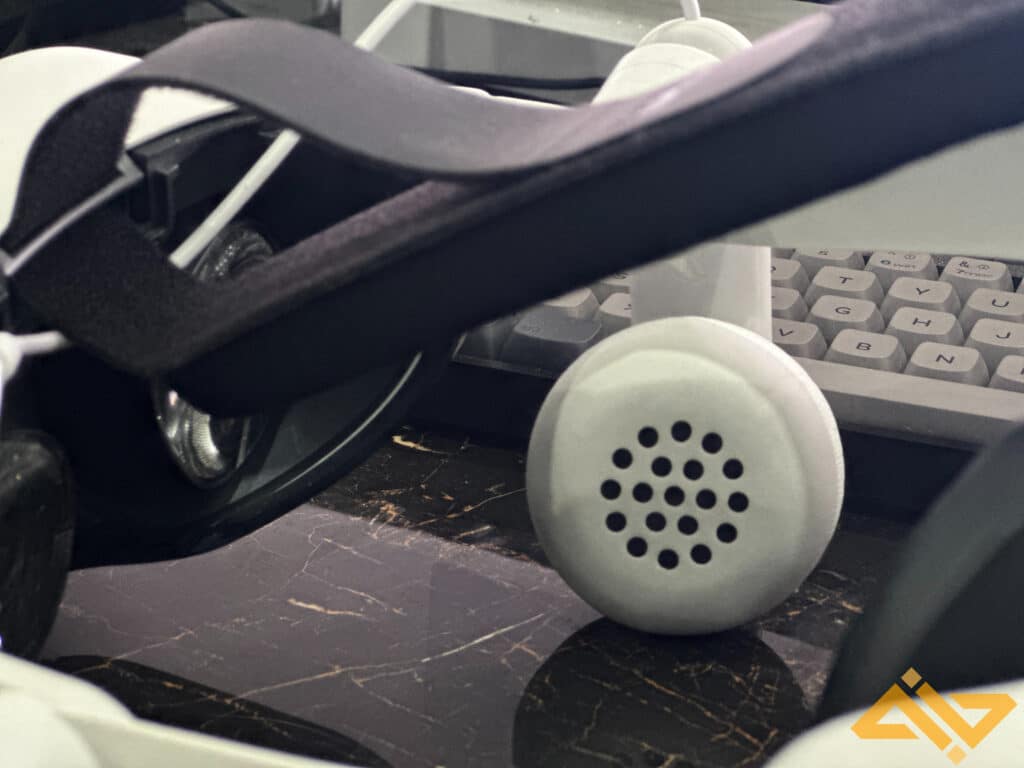 These headphones are a part of the package. They are easy to adjust, and the ear cups will fit very snugly whenever you are playing VR. You won't have to worry about charging them, and there isn't any janky setup involved in getting a pair of third-party headphones to connect properly with your Meta Quest 2.
Battery Pack: When BeatSaber Sessions Get Too Long
Alright, I'll admit it. I've spent around 1000 hours in BeatSaber. And the reason why I end up logging off in the first place is because my battery runs out. The battery pack requires you to aggressively push the already connected USB-C port into your Meta Quest 2, which then starts to charge via the Power Bank.
You'll have to charge the Power Bank directly, which will then charge the Meta Quest 2. If you don't mind removing the USB-C cable constantly, you can independently charge both devices as well since the power bank tends to take a long while to charge the Quest 2.
With the battery pack, expect around 45-1.5 hours of additional playtime, depending on what you are playing. While this isn't a lot, it certainly makes the Quest 2 far more playable than its standalone battery timing.
Plus, you aren't really losing a lot with a battery pack installed. It helps offset the weight of the Meta Quest 2 since its located at the back of your head, causing your headset to sway less in the most heated of moments.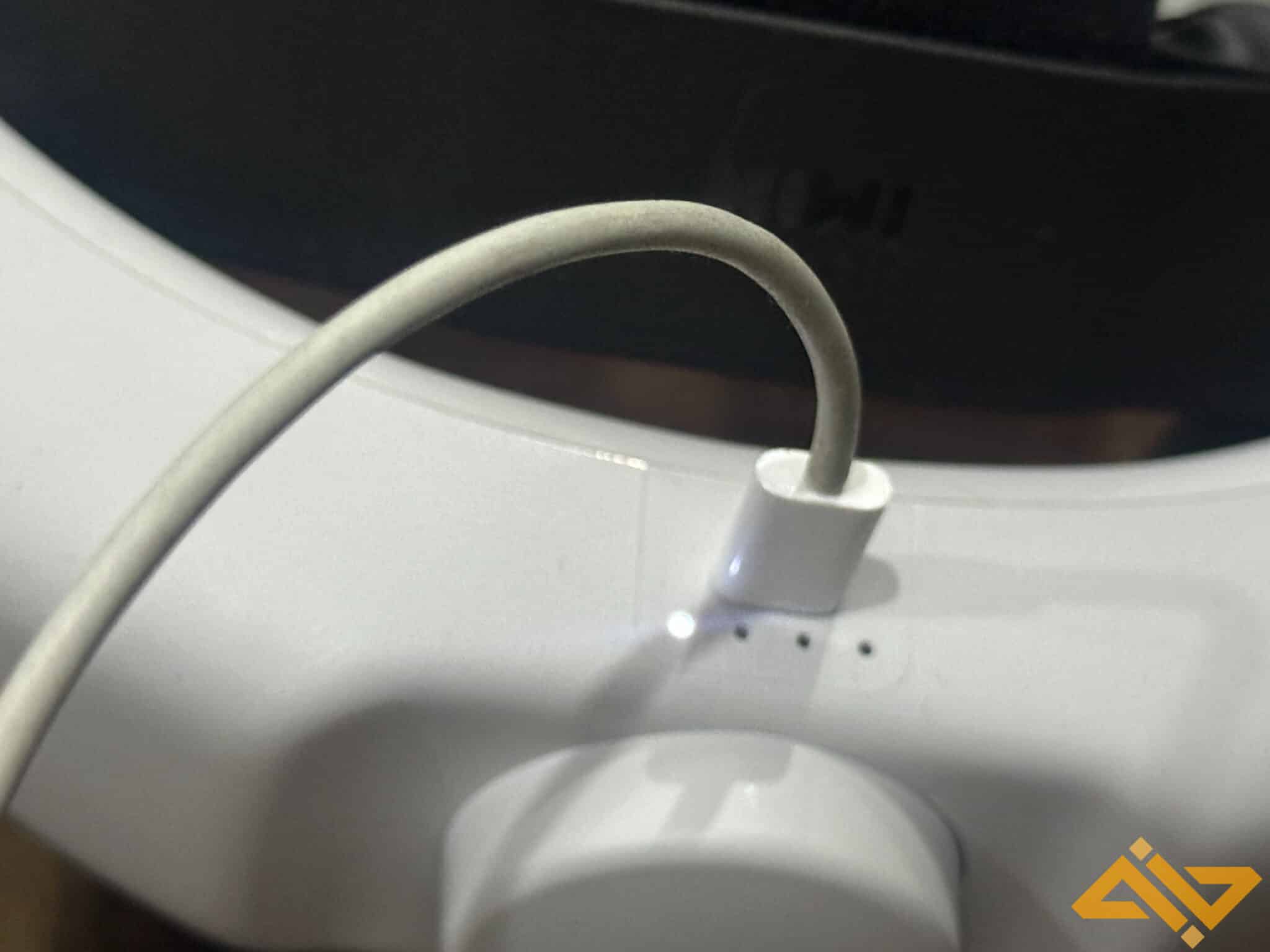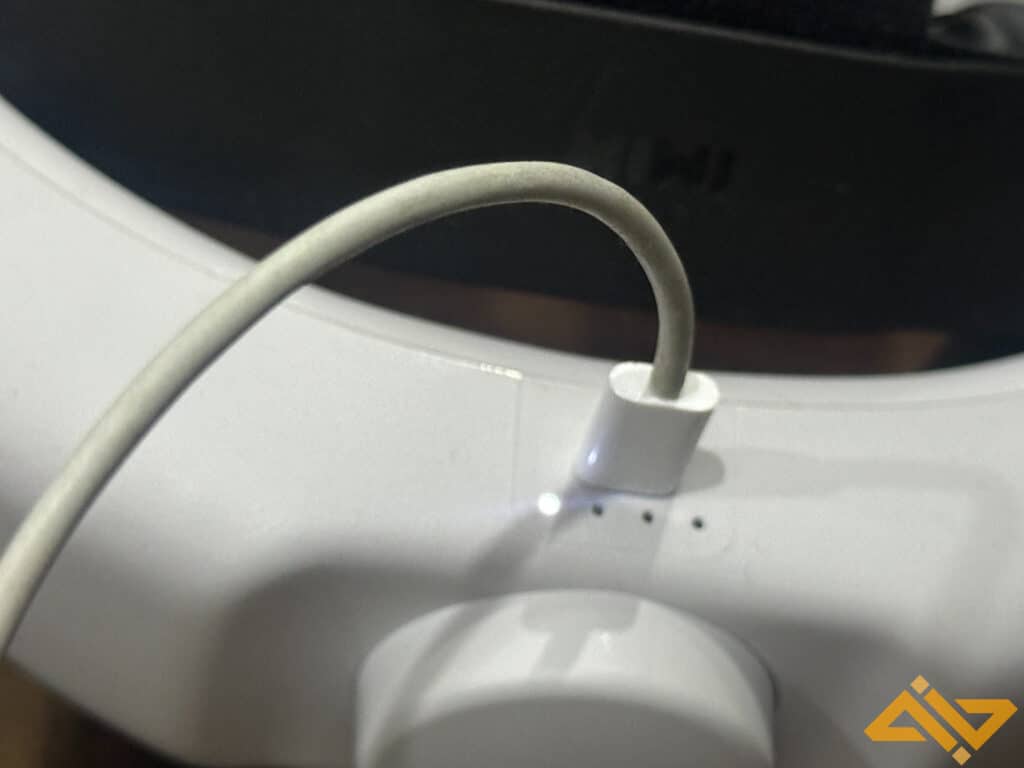 The battery pack comes with LED indicators that show its current charge while also letting you know whether it is plugged in properly or not. While I would have appreciated a larger battery capacity or a USB-C cable that didn't require all my strength to push in, it does what it is supposed to do and extends the battery life of the Quest 2 to a reasonable level.
The Comfort Strap: Play for Hours on End
I've tried various different comfort solutions for the Meta Quest 2. But none come close to KiwiDesign's comfort strap. It makes the VR experience so much more tolerable for individuals who might have smaller or larger heads.
For instance, I was now able to let my 11-year-old younger brother play with the Quest 2 since the original Velcro was too large for him. Plus, if I want to show my VR kit out to a friend or two, having them adjust their sizes so that everything is fit and tight would take multiple minutes, only for the other person to repeat the process for their size.
Now, with the comfort strap, we are greeted with a circular adjustable gear that extends and compresses the entire length of the headrest depending on how you rotate it.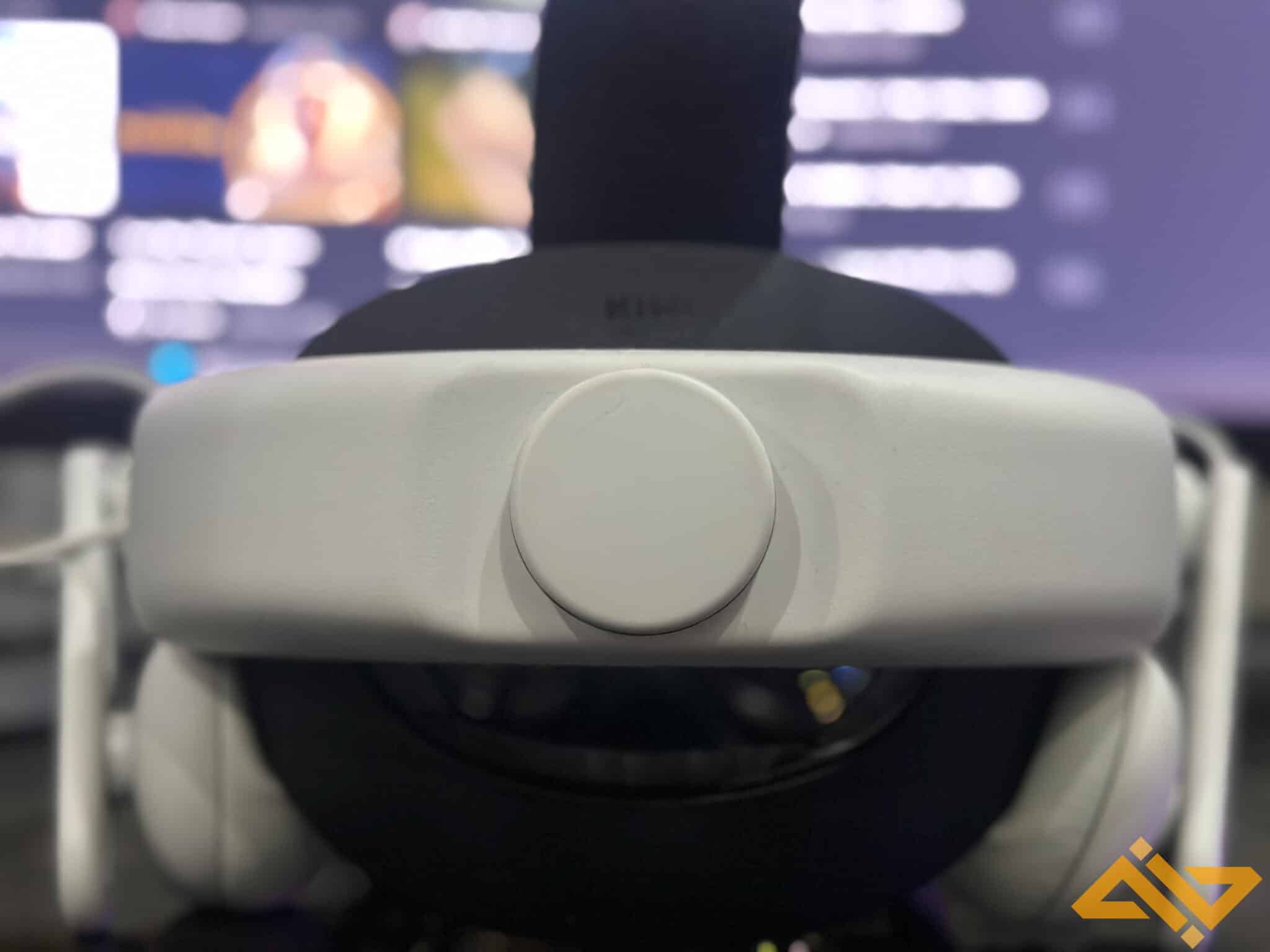 With a satisfying clicking sound, I was very happy with how easily you could adjust the length of the headset and make sure it fits exactly to your head's dimensions.
While we are met with a polymer grip on both ends instead of Velcro, KIWI design ensured that we don't lose any of the angular adjustment that the headset originally had, opting to have a cushioned strap on the upper end as well that allows you to make some final adjustments once you've screwed yourself in.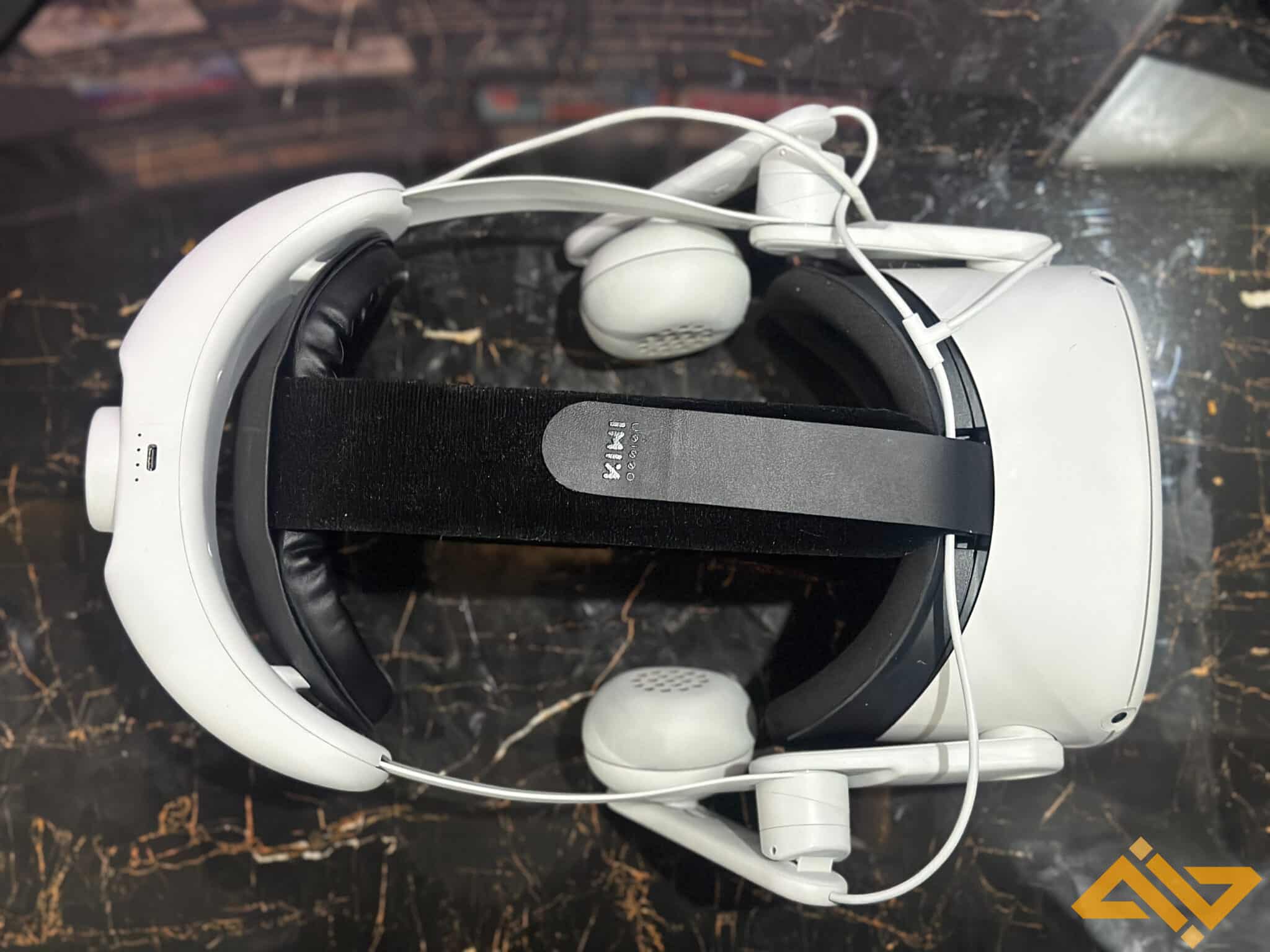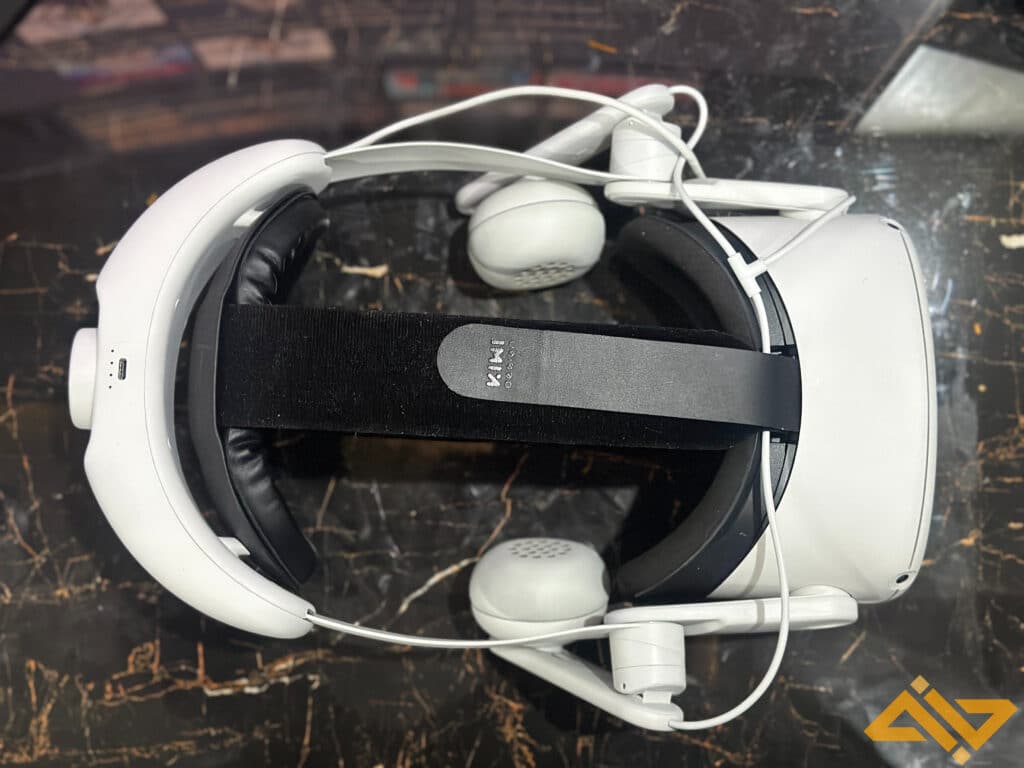 There's a night and day difference in terms of comfort from moving the original strap to KIWI design's comfort strap. The material is a lot more breathable, it accumulates a lot less grime and dirt, is easily washable, and feels like a natural extension of the Meta Quest 2 rather than a third-party addon.
Complaints of VR feeling inaccessible since it takes so long to adjust the strap to one's head seemingly go away with the comfort strap. It is everything that I could ask for in terms of providing me with comfort, flexibility, and modularity in terms of being able to adjust to anyone's head.
The Verdict: Is The Comfort Battery Audio Strap Worth It?
If you've purchased a Meta Quest 2 and want a reasonably priced product that upgrades it in three very distinct ways, then the Comfort battery audio strap is absolutely worth it. It helps alleviate the poor battery life, gives the headset some much-needed sound treatment, and, most importantly, makes the Meta Quest 2 extremely comfortable to use for all head sizes.
The fact that it seemingly meshes into the Quest 2, and removes all instances of the original cheap Velcro strap. All this is done while retaining the same adjustable functionality of the strap too. Because of this, the KIWI design Comfort Battery Audio Strap is an excellent product for anyone who wants a more comfortable, immersive, and longer VR gaming experience on their Quest 2.