The Lara Croft Collection has recently been rated by the ESRB for the Nintendo Switch, fans will be disappointed to learn that these two titles had a middling reception and are not any of Lara's more graphically intensive adventures. According to the description, they are ports of the Guardian of Light and the Temple of Osiris.
The Lara Croft Collection Is Coming
The ESRB rated The Lara Croft Collection, which with the description of the title is talking about two of Lara's more unique outings in the gaming world. Guardian of Light (2010) and Temple of Osiris (2014). Both titles are twin-stick shooters and while these are not what fans may have been expecting, perhaps a stab at the Tomb Raider trilogy?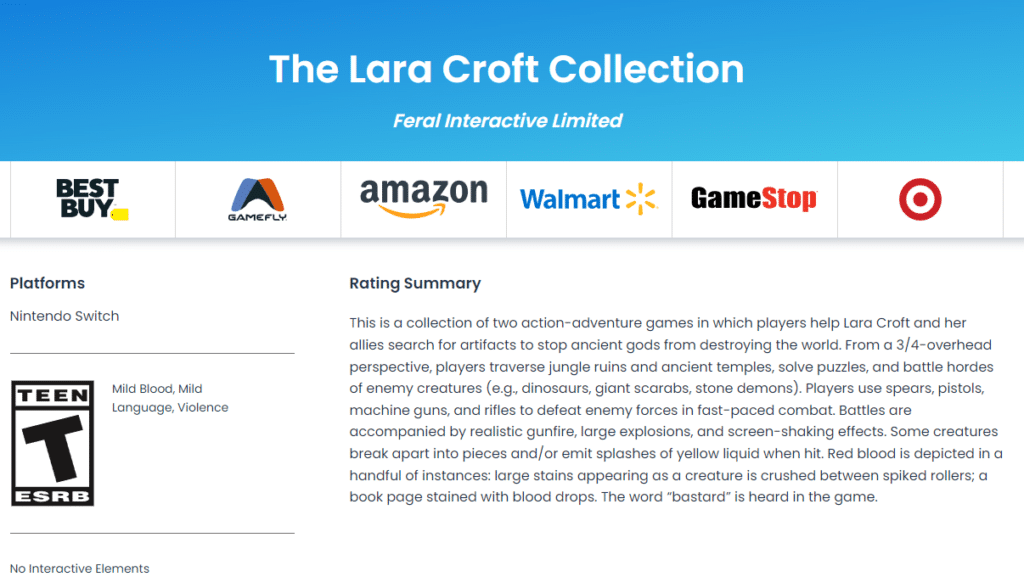 Both games are great entries no doubt, and do fit the intended purpose of the Nintendo Switch. They are great games that fans can play while on the go, which was not a feature when both games were developed. While a release date or official announcement is still missing, as the last reported release date of the collection was 2022, we will have to wait and see when this new collection launches.
While a new Tomb Raider is something fans have been waiting for, this is a good way to revive two of her least remembered titles.