LEGO 2K Drive is an upcoming open-world driving game from Visual Concepts Entertainment, and 2K. The title was recently unveiled with an exciting trailer showcasing its various vehicles, the massive open world itself, and a lot of humor. It's coming to multiple platforms including PC in May 2023, and we now have more details. Here is the LEGO 2K Drive Pre-Order Bonus Content you'll get for an early purchase.
LEGO 2K Drive Pre-Order Bonus Content
If you pre-order LEGO 2K Drive, you'll receive the Aquadirt Racer pack which includes a street car, off-road vehicle, and boat.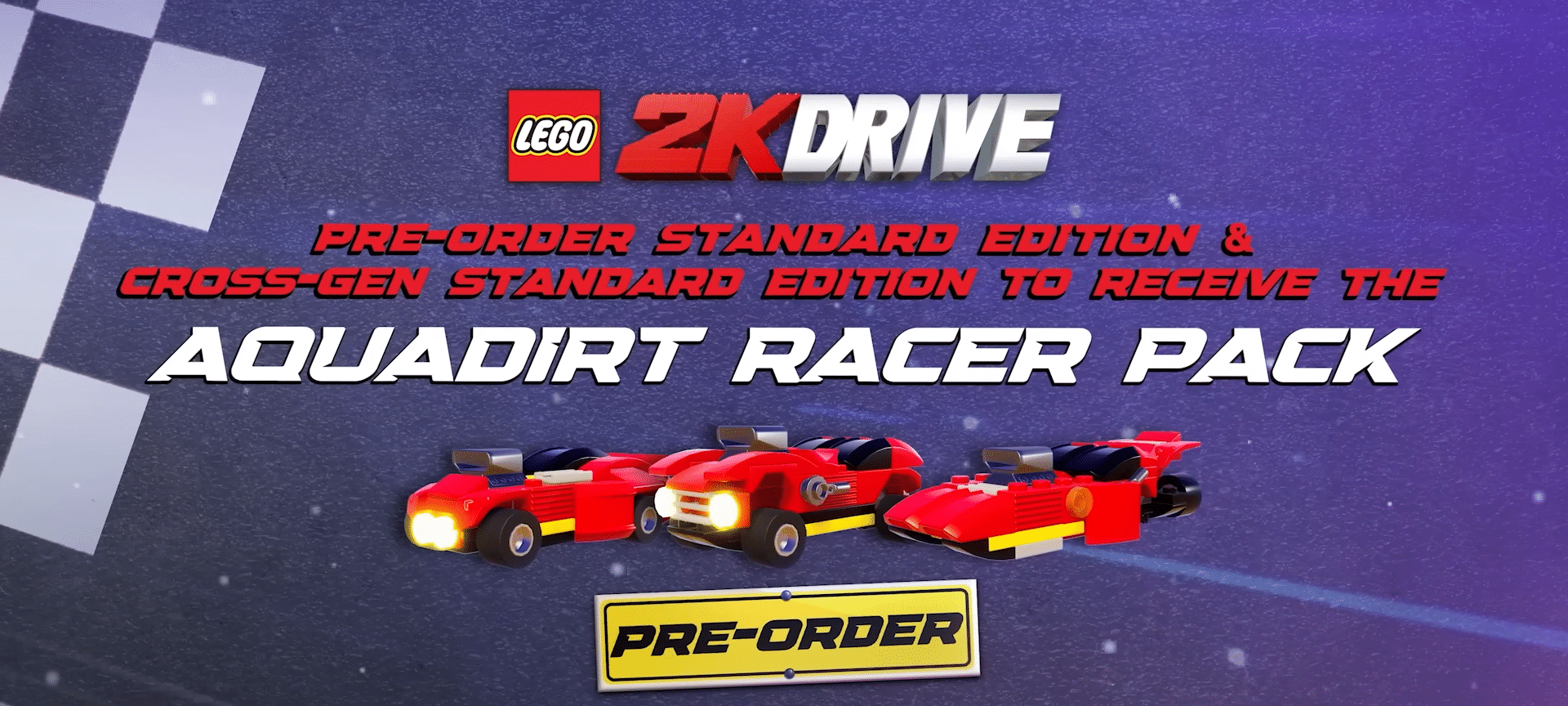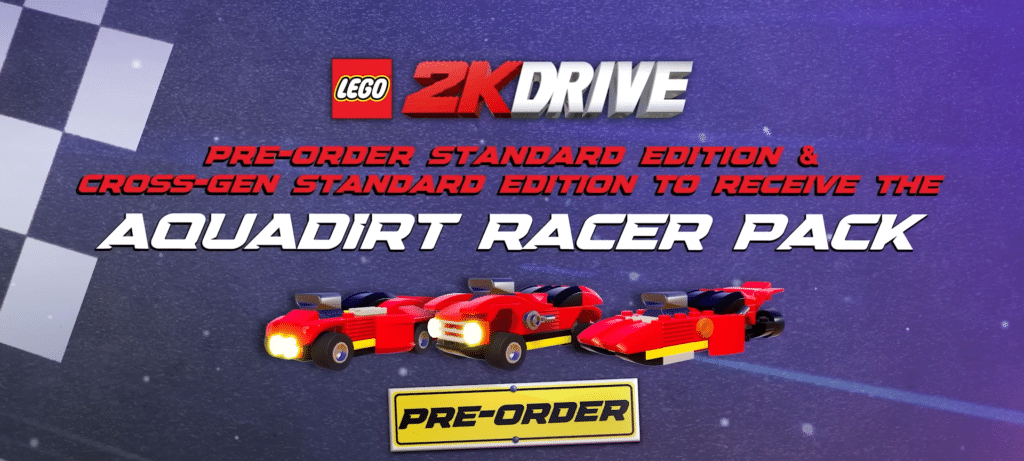 So, for pre-ordering you're getting three additional vehicles that have a similar color scheme. The bonus is the same no matter which edition you purchase.
Pre-Order LEGO 2K Drive
You can now pre-order the expansion at the following link.
Keep in mind that the Standard Edition costs $60 for Xbox One, and PS4, but costs $70 for the Xbox Series S|X and PS5 and is called the Cross-Gen Standard Edition.
While you're here, make sure to check out our other pre-order guides for other upcoming releases, including MLB The Show 23, Atelier Ryza 3, and Dead Island 2.
What do you think of the LEGO 2K Drive Pre-Order Bonus content? Do you think it warrants an early purchase? Share your thoughts in the comments below and let us know.