Like a Dragon Gaiden: The Man Who Erased His Name is a game that aims to bridge the events between Yakuza 6 and 7 from the perspective of Kazuma Kiryu. The game is significantly better if you have prior knowledge of the games, but even with moderate knowledge, you can still keep up. The latest entry introduces a new playstyle to the series, which is the antithesis of being a Gangster – being an agent. In my review of Like a Dragon Gaiden: The Man Who Erased His Name, I'll talk about why this is a must-play RGG title.
Story
As mentioned before, the game is looking to fill in the story between the events of Yakuza 6 and 7, and with that, I will not be discussing spoilers here. There are a few faces from entries after Yakuza 6 which might catch fans by surprise, but otherwise, this is a Kiryu-centric story from start to finish.
To protect the family he left behind, Kiryu becomes a contract agent for the Daidoji Faction, taking on a new alias and role as a bodyguard. With the new role comes a brand new way to play as Kiryu, in the form of Gadgets. You initially start with a wristwatch gadget called The Spider, and later on unlock rocket boots, an exploding cigarette, and more!
All of these gadgets go great to complement Kiryu's new ability to balance maintaining his new life and hiding his secret of being alive from a new threat in the story.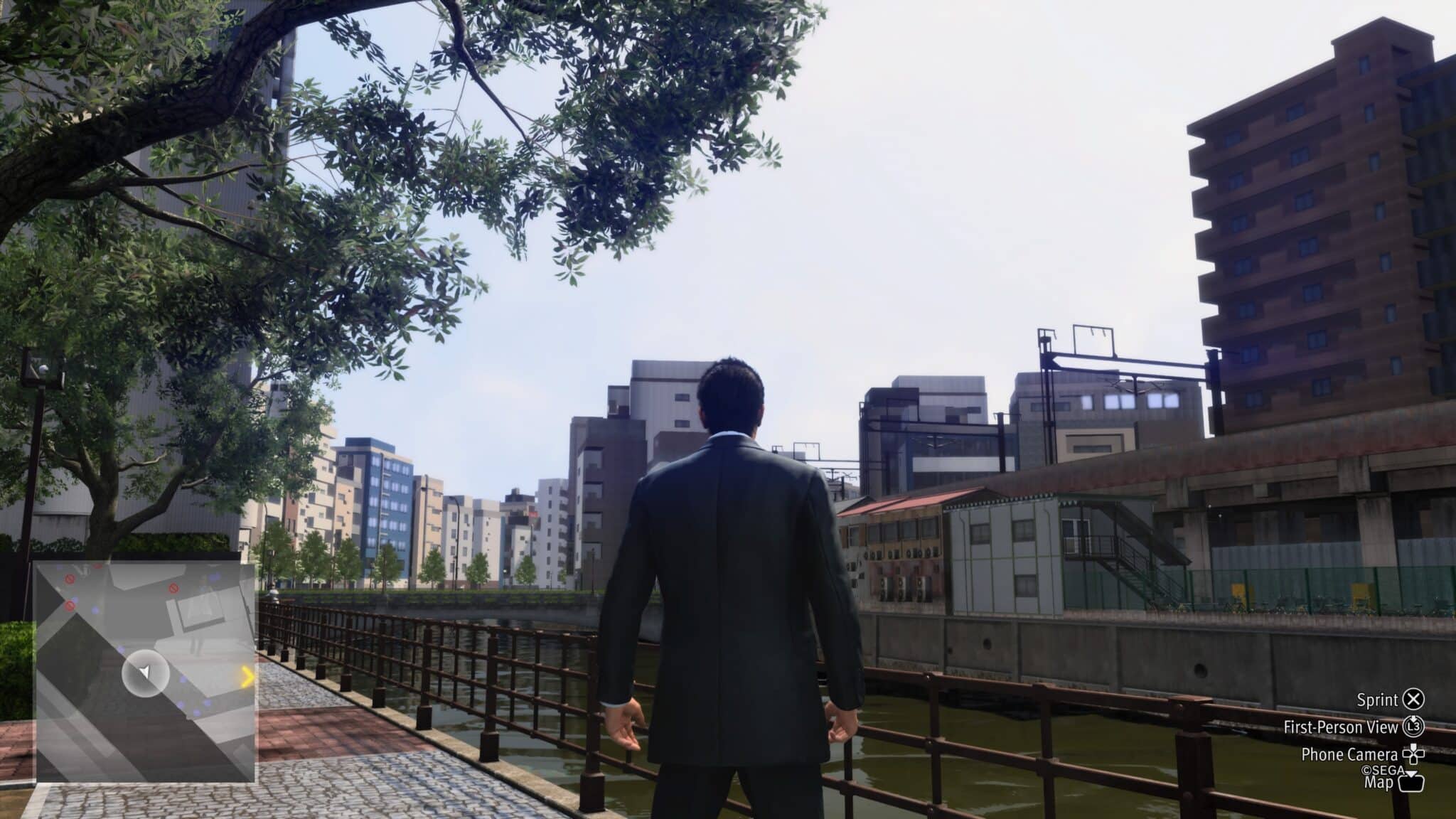 Kiryu Can't Catch a Break
In Typical Yakuza story fashion, Kiryu is caught in a multi-faction war and has to do whatever he can to protect his interests and the new faction he has pledged loyalty to, all the while upholding his moral code. Along the way, you'll fight a variety of enemy types, ranging from a gang of goons to powerful bosses.
You will meet many new and familiar faces. These characters have their own distinct personality and as usual are some of the most memorable characters in the game, even if their names can be a mouthful. The signature introduction in the style of a comic-book page mentioning the character and their role in the game makes sure of that.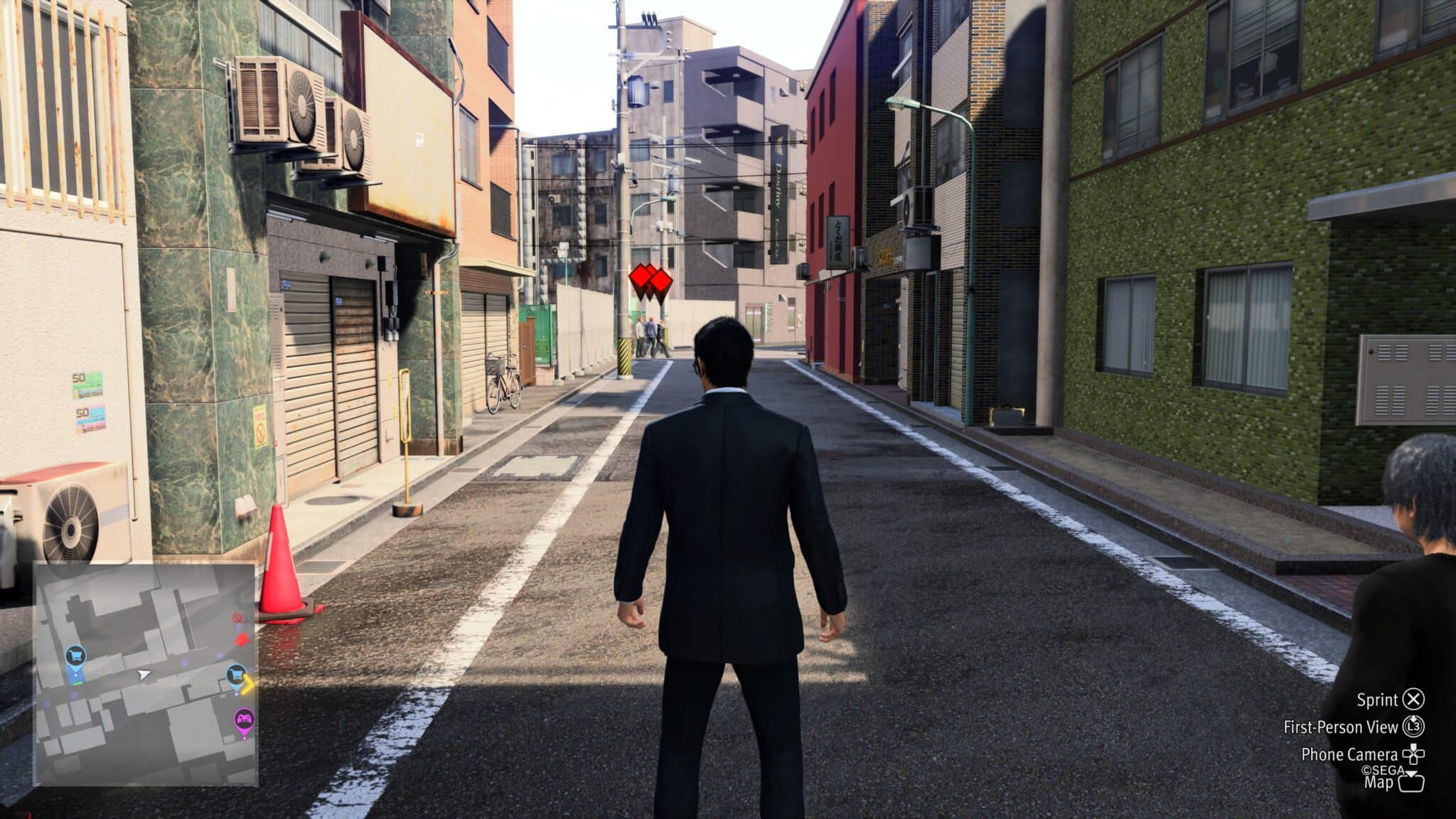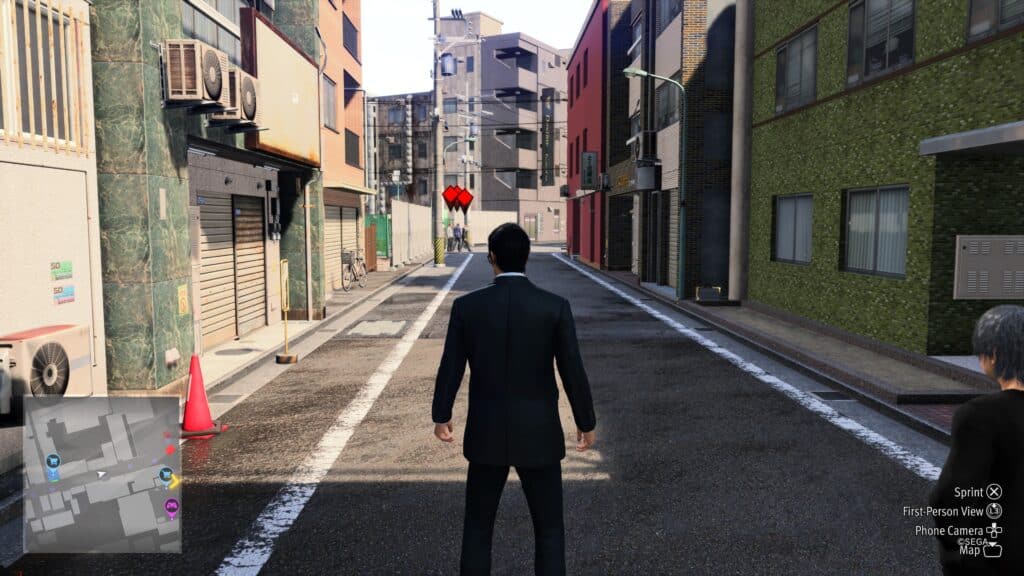 Overall the story felt refreshing to see Kiryu finding a way to balance a very tricky bridge. On the one side, he aims to protect the people he left behind by hiding his identity, and on the other, he also takes on several risks that put his position with the organization that gave him a second chance at risk. It was an interesting journey to be a part of, and as a casual fan of the games, it was good to see this side of Kiryu.
Gameplay
The Yakuza games are known for being packed full of content – main and side. When you aren't busy pursuing the story content in the title, you can always indulge in all the other activities you can expect to find in Japan (just like real life). Kiryu can take part in gambling, karaoke, playing legacy SEGA arcade games, racing small electric cars, and even engage in a colosseum mode where you assemble an army of grunts to fight against an opposing team.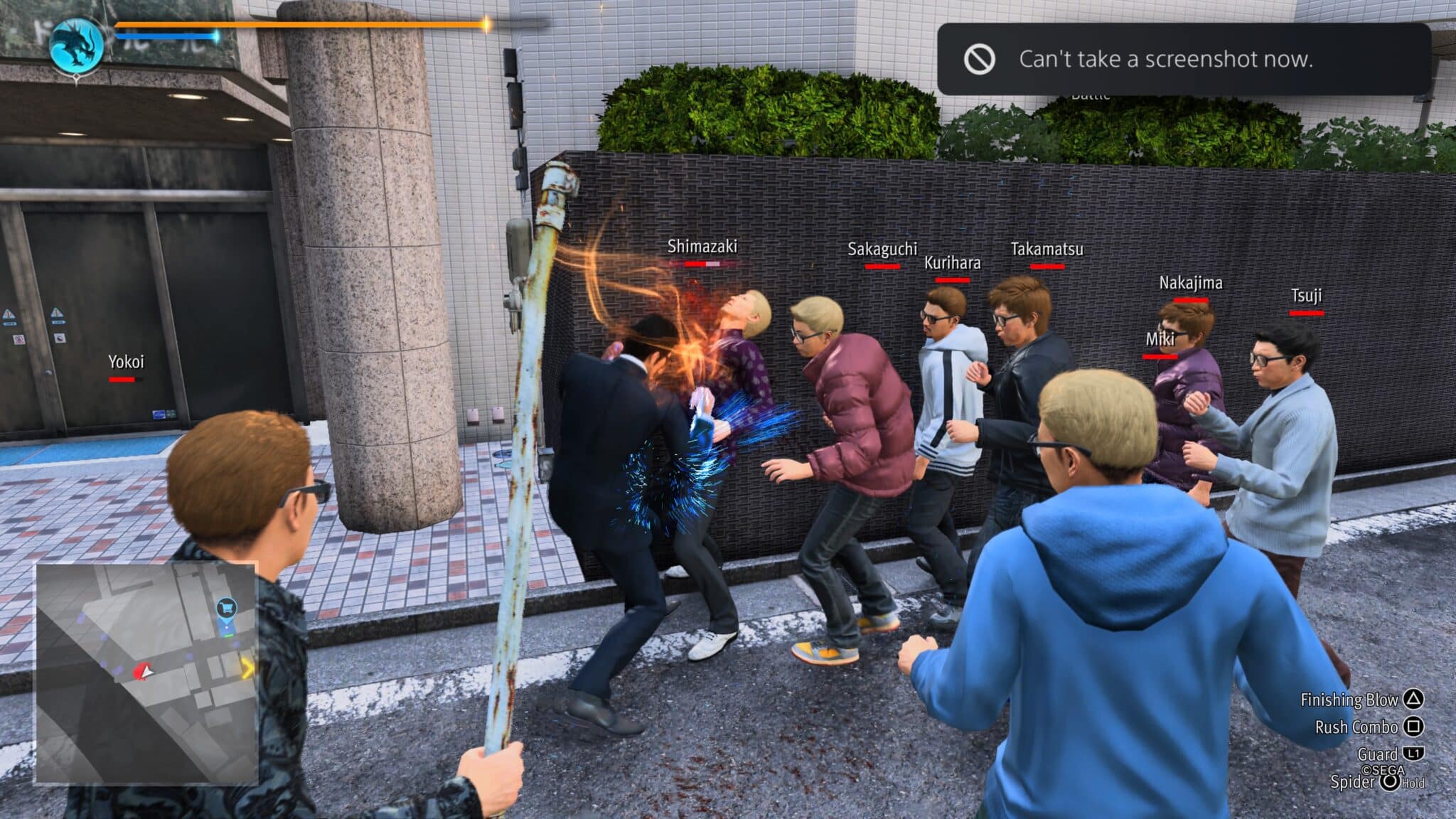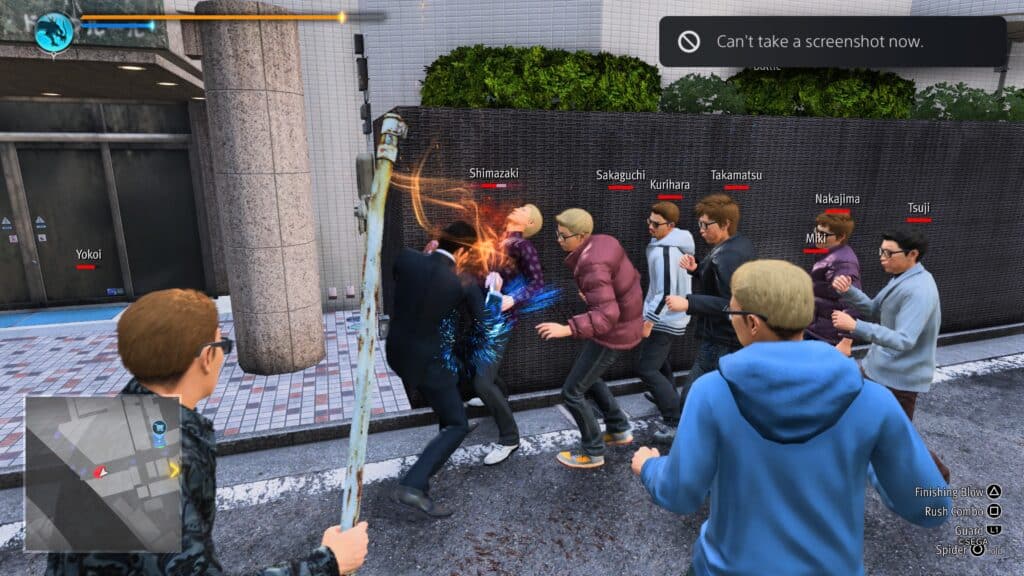 There just isn't enough room for me to list all the possible activities there are to do in the world, and I am not even thinking about potential content I may not have stumbled upon in my time playing this game!
Combat and Fighting Styles
Like a Dragon: Gaiden still features the classic 3D brawler-styled combat of pre-Yakuza 7 titles. The combat is free of any turn-based mechanics, and similar to that of Ishin, players can switch between two fighting styles.
Yakuza Style is Kiryu's signature style that is raw, powerful and doesn't obey any rules of fighting. The Agent Style is a new one where players can add gadgets to the fray, utilizing devices such as a wristwatch that wraps the enemy in an electric wire, rocket shoes, an exploding cigarette, and more.
It is a more sophisticated style of fighting when compared to Yakuza, and this is where players will have the freedom to switch styles during combat to make sure they don't commit to one style during tense fight sequences.
The Heat bar ensures that you're dishing out massive damage which you charge up through regular combat. You can also buy items and gear from the store to speed up or increase heat generation.
As with any Yakuza game, you have a skill tree that boosts Kiryu's attack, health, and other aspects of the character that you favor, whether it's combat or your gameplay style. In addition, players can also customize their appearance of Kiryu as they please by buying gear to improve their stats or visiting clothing stores. This is a great new feature to make the character feel more personal and of course, caters to the traditional "play your way" style of Yakuza games.
Endless Variety
All in all, if you are familiar with all the gameplay style of any Yakuza game, you already know what you are in for with this title. The main story is a well-written tale about Kiryu choosing how to deal with difficult decisions as he tries to keep his identity a secret, but it is also a game littered with extra content to make sure you are never bored.
With a plethora of main story content and additional side-quests, side activities, and other exploration you can indulge in when exploring the city, this game is a neverending well of content for ardent fans of the series.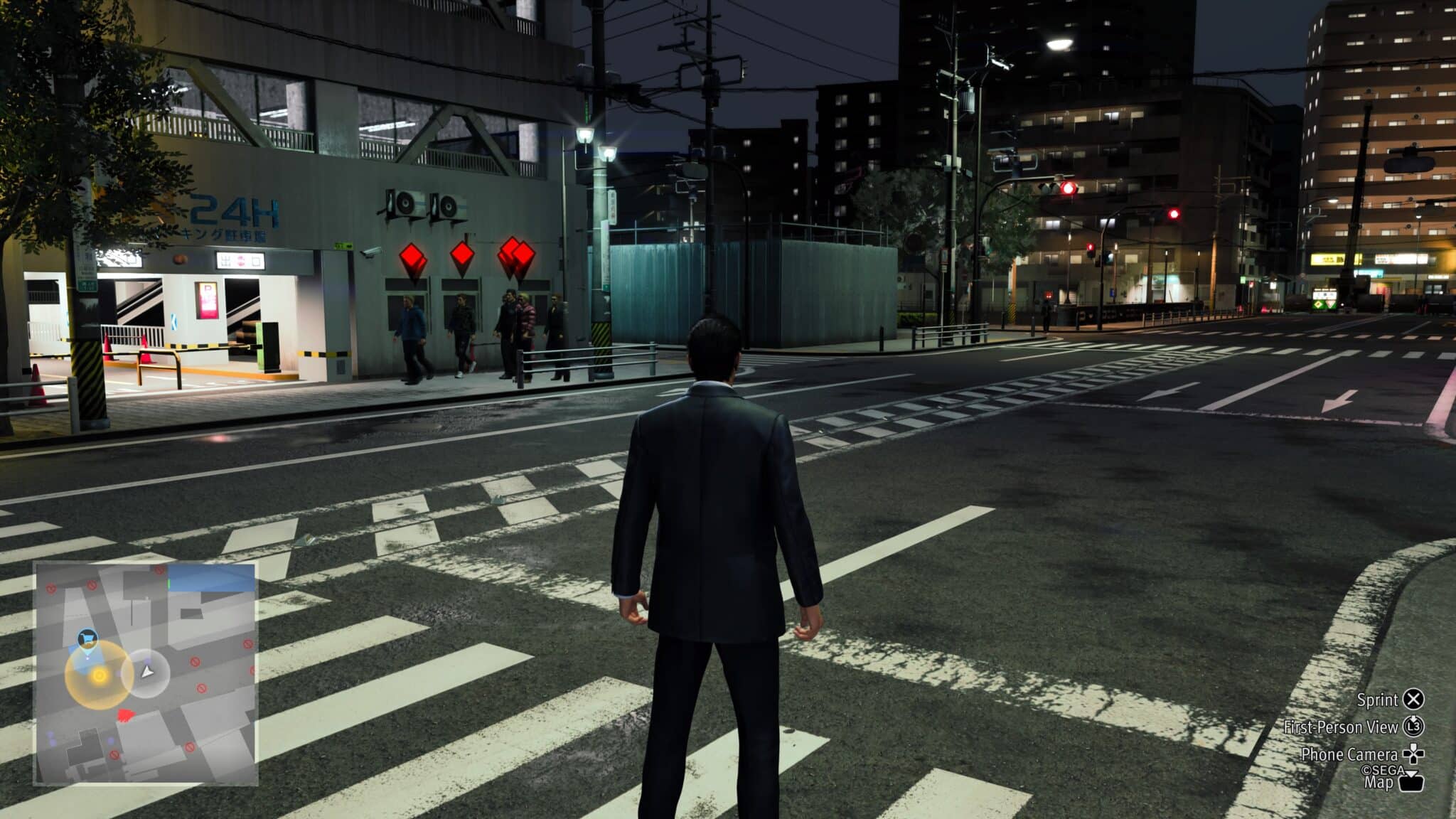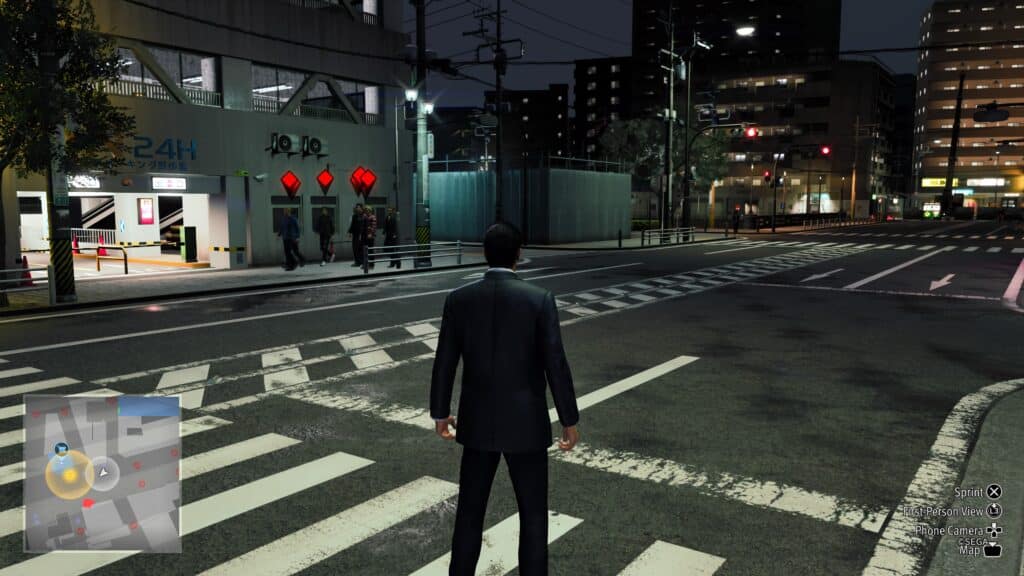 My only real complaint with the game would be combat, particularly the blocking. When you are taking on multiple enemies, a block doesn't protect you from enemies attacking from the sides or the back of Kiryu. This is particularly annoying in the sections where Kiryu fights an army on his own and is subject to cheap blows. Otherwise, once you do get used to the combat, switching between Agent and Yakuza is a fun experiment and really highlights the brilliant combat of the title.
Presentation
The visual presentation is absolutely stunning. On the PS5 there is no option for visual or performance mode but the game runs smoothly with no frame drops even in the most cramped of fighting situations. This pairs well with the game's visuals when you enter neon-lit streets at night that are full of NPCs walking around to show how lively the city is, regardless of the time of day.
The city has a mini-map that shows you the nearby shops, and what there is to do in them, and also offers you a visual indicator if you are near any enemies, should you decide if you need to beat them up for some free money, or if you are low on health, which path to avoid.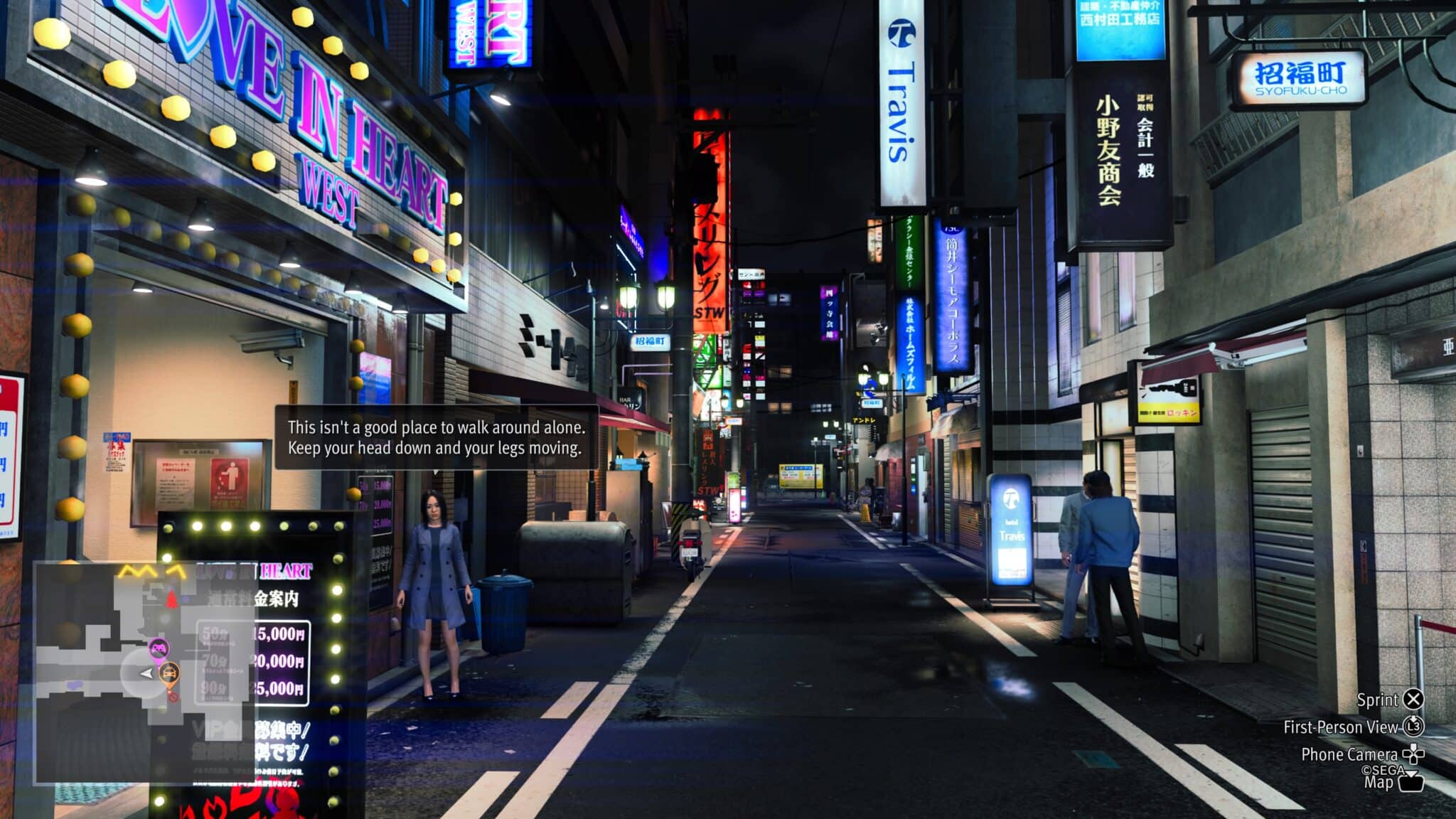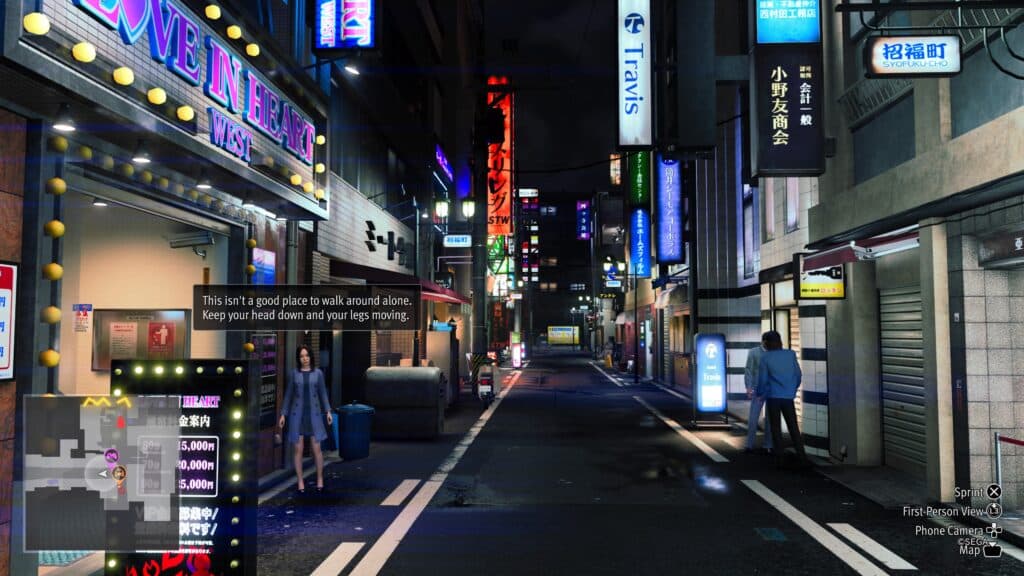 With each new entry, RGG Studio continues to push the envelope on visuals and this is no exception. The environment, characters, and all of the combat sequences are so detailed that it shows the developers paid attention to every fine detail of this non-stop ride of a story and made sure the visuals complement the expansive story of the game as well.
The sound design, dialogue, and all other facets of the game are truly remarkable and make me wonder what they will do with Like a Dragon: Infinite Wealth in 2024.
Conclusion
If you are a fan of the Yakuza games and can forgive the immensely long title, this is a game you should absolutely buy. It helps you get a better context by filling in the blanks between Yakuza 6 and 7 from the perspective of a series staple character while also delivering a brand new adventure offering tons of content, a fantastic story, and impressive visuals that wrap up to a satisfying conclusion.
What did you think of our review of Like a Dragon Gaiden: The Man Who Erased His Name? Share what you think about it in the comments below.
This review is based on the PS5 version of Like a Dragon Gaiden: The Man Who Erased His Name. The key was provided by Indigo Pearl and SEGA.