Madden NFL 23 is an upcoming sports game from Electronic Arts and Tiburon. This is the latest entry in the long-running series that started back in 1988 and continues to be one of the most popular sports titles. Like other EA Sports franchises, Madden NFL also has a yearly release, and now that we're getting closer to its release, we know a bit more about it. Now, the Madden NFL 23 Pre-Order Bonus content has also been revealed through various storefronts.
Madden NFL 23 Pre-Order Bonus
Madden NFL 23 is now available to pre-order on PC, and consoles. Players who pre-order it now will get the following additional content.
Choice of 2 Elite Players (1 Offensive & 1 Defensive)
All Madden Gear
Madden Strategy Item
Here is the pre-order visual that shows those items.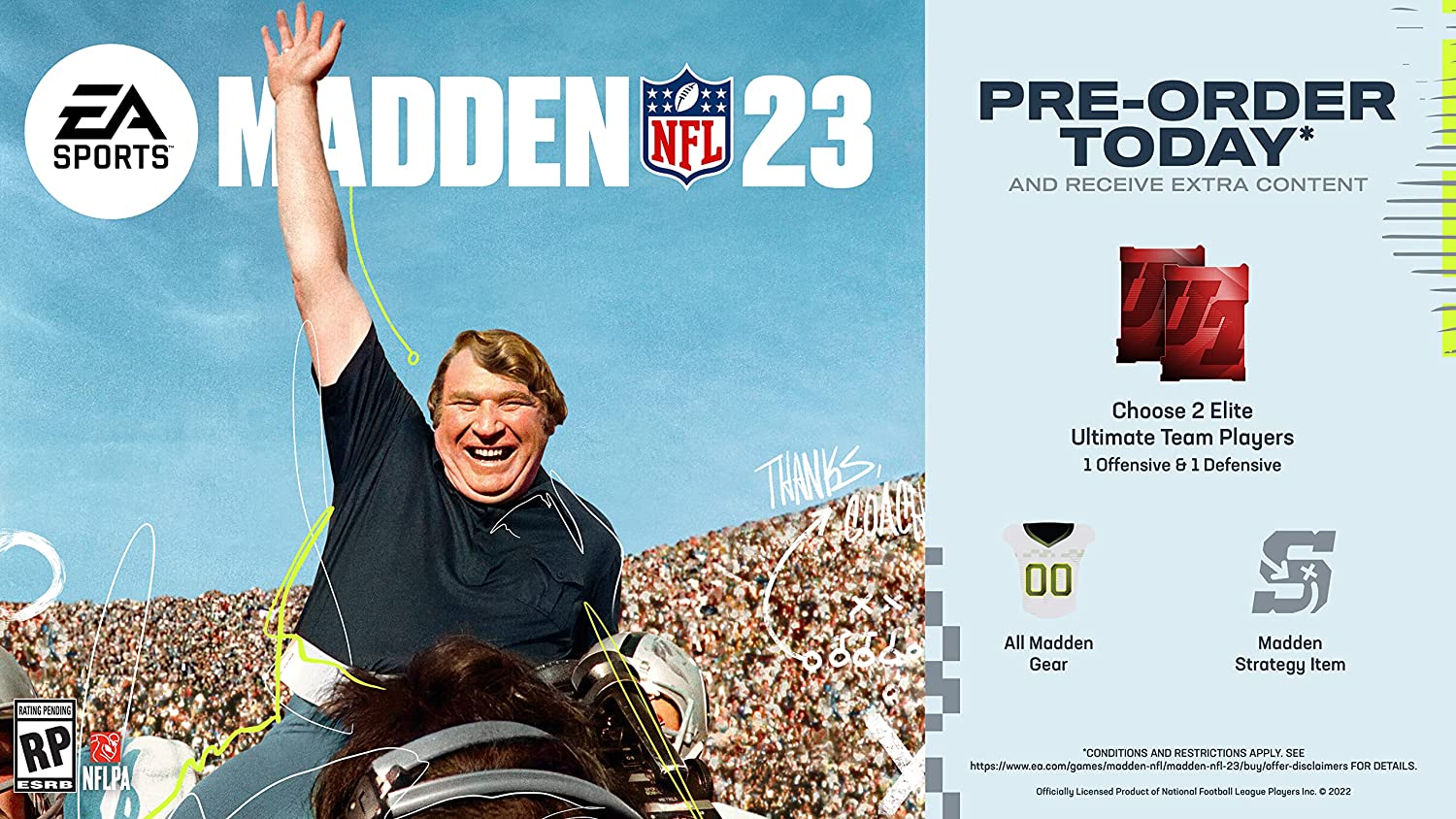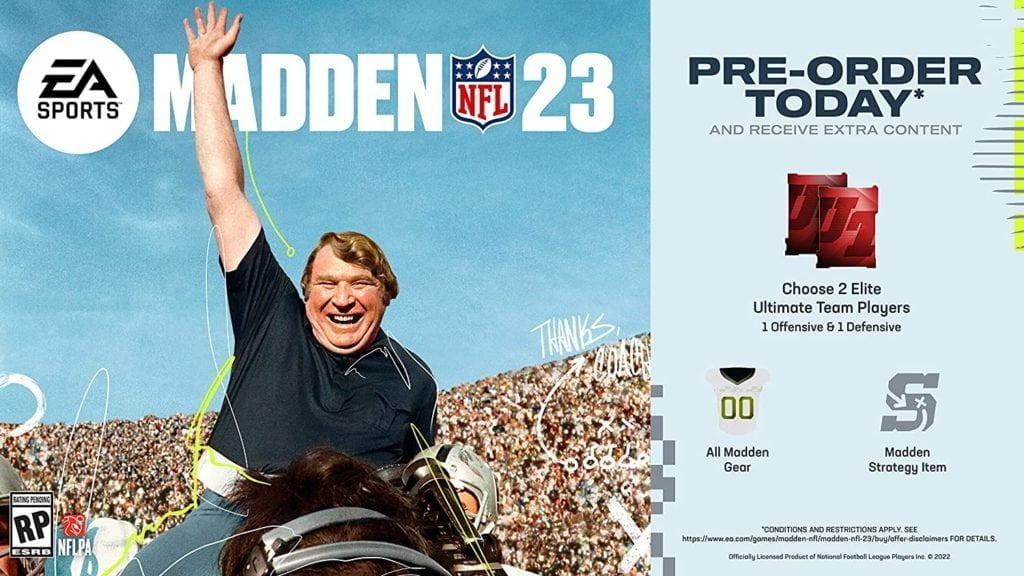 The pre-order content is the same across all platforms, and there is no exclusive content for any specific platform no matter if you're on a console or PC.
This content is also available in various other editions for the upcoming title alongside the content specific to those editions.
Pre-Order Madden 23 NFL
You can now pre-order the title from the following pages for your platform.
Madden 23 NFL All Madden Edition also gives players dual-entitlement, which means that if they have a last-generation version of the title, they can upgrade to the current-gen version for free. For example, if you bought the PS4 version, you'll get the PS5 version for free. This doesn't apply to the standard edition though.
Madden 23 NFL Release Date
The game is coming to the platforms mentioned above on 19th August 2022. It is also coming to Xbox Game Pass based on the UK listing of the Xbox Store.
While you're here, make sure to check out our other pre-order guides for upcoming titles including The Settlers, F1 22, and Marauders.
What do you think of Madden 23 NFL Pre-Order Bonus content? Do you think it warrants an early purchase? Share your thoughts in the comments below and let us know.