Electronic Arts and Tiburon have finally announced the latest entry in the long-running sports series, Madden NFL 24. The title is coming to multiple current, and last-generation consoles as well as PC. With the store pages up, we now have more details about each edition, and what those contain. Here is the official Madden NFL 24 pre-order bonus you'll receive for an early purchase.
Madden NFL 24 Pre-Order Bonus
If you pre-order Madden NFL 24, you'll receive the Josh Allen Elite Player Item, Choice of 2 Strategy Items (1 Offense & 1 Defense), and the NFL Marble Bills Gear.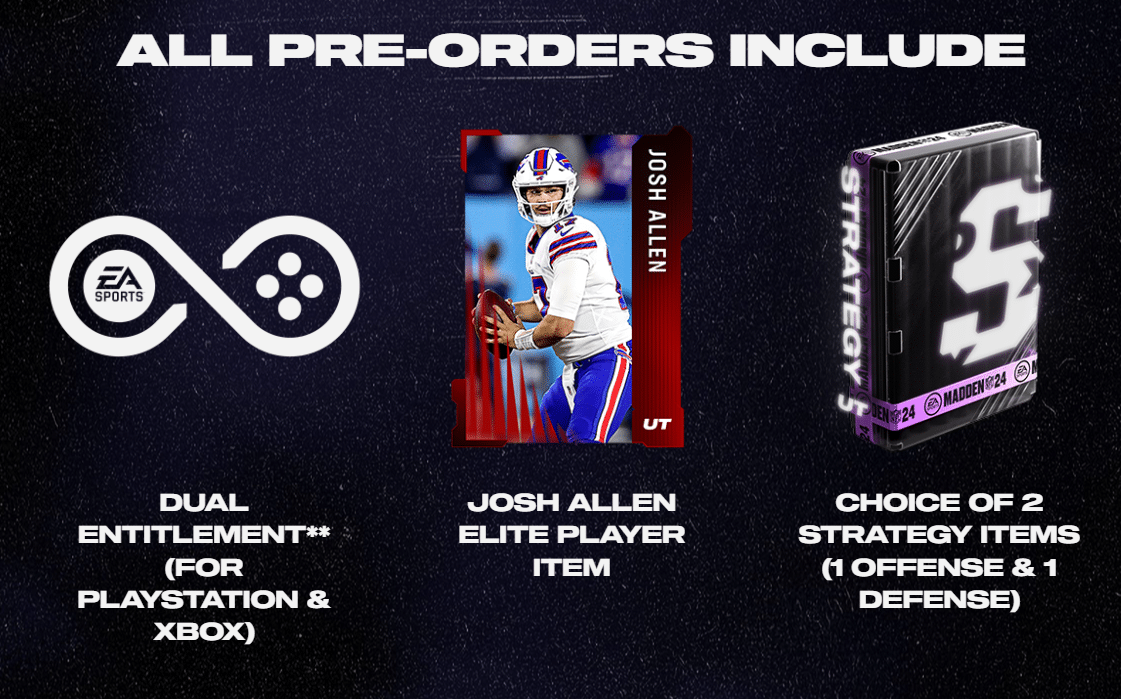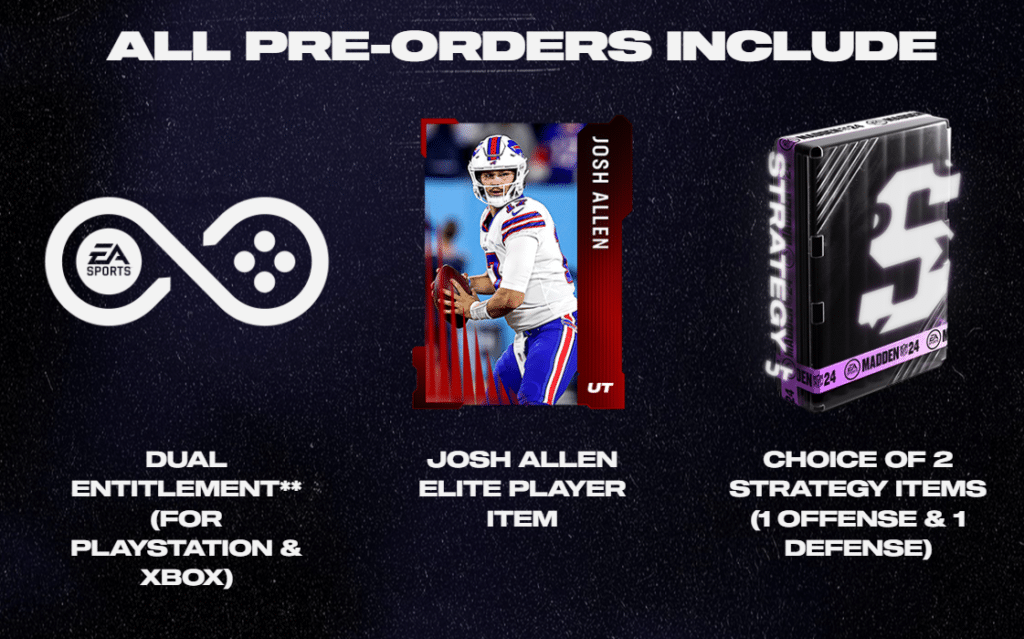 The bonus is the same across all platforms, and you're getting an elite player item, a choice of 2 strategy items, as well as Marble Bills gear. These are a bunch of items and should give players a bit of a headstart at the start of their journey.
Pre-Order Bonus NFL Madden 24
You can now pre-order NFL Madden 24 from the following links.
NFL Madden 24 Deluxe Edition
There's an additional edition that costs $99, which includes the following items.
AKA Player
3-Day Early Access
4600 Madden Points
Josh Allen Elite Player Item
Choice of 2 Strategy Items
NFL Marble Bills Gear
Madden NFL 24 Release Date
The game is coming to PC, PS4, PS5, Xbox One, and Xbox Series S|X on 18 August 2023.
While you're here, make sure to check out our other pre-order guides for other upcoming releases, including Immortals of Aveum, Lords of the Fallen, and Atelier Marie Remake.
What do you think of the Madden NFL 24 pre-order bonus content? Do you think it warrants an early purchase? Share your thoughts in the comments below and let us know.