Here at WhatIfGaming, seldom do we come across a product that truly grabs our attention. Needless to say, the Majority Sierra certainly brings something unique to the table. Besides claiming to be an excellent Bluetooth soundbar, the company behind the product, Majority, aims to be the world's first carbon-neutral audio brand. However, does the Sierra truly live up to its expectations?
What's In The Box?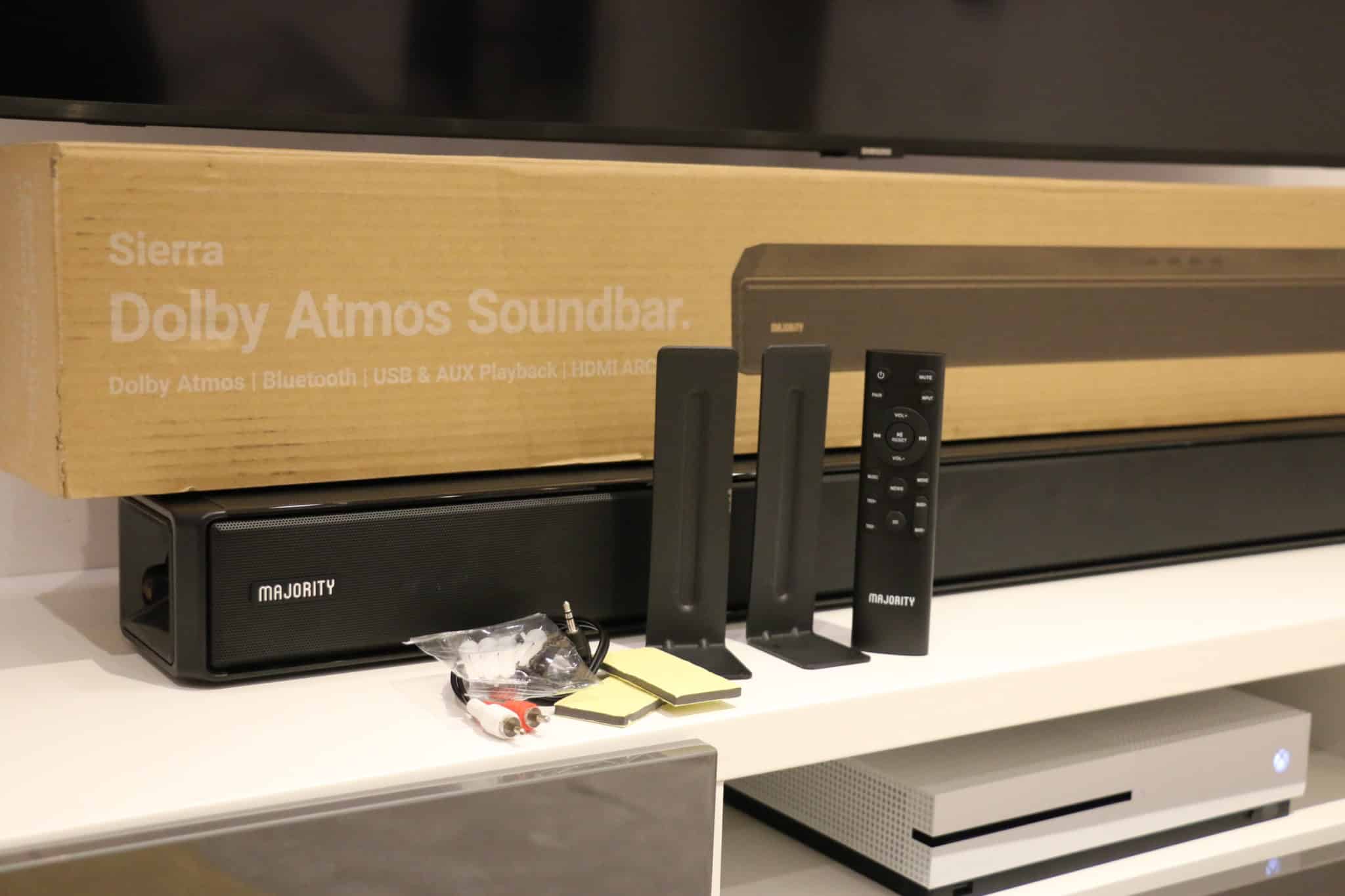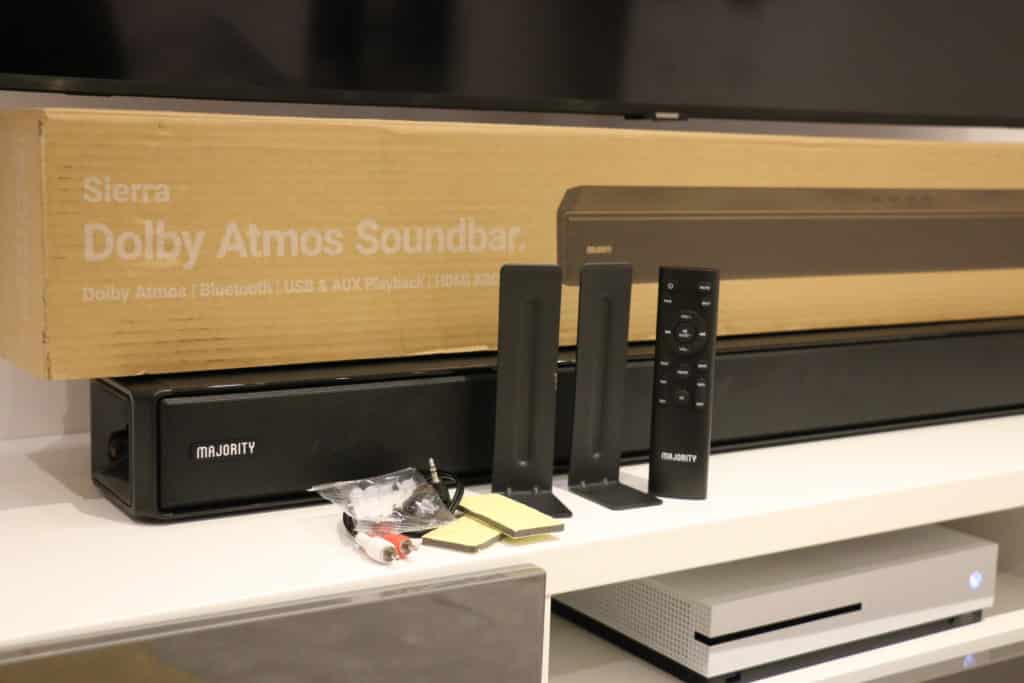 1 x Remote Control
1 x Soundbar

4 Channel System:

1 x Left Channel
1 x Right Channel
2 x Up-Firing Speakers
Technical Specifcations
Dimensions: 10.8cm x 96cm x 8.1cm
Weight: 3.55 kg
Ports:

HDMI ARC
HDMI In (x2)
Bluetooth 5.0
Optiical In
AUX-In
USB

Storage Capacity: 32 GB
Wattage: 280 Watts
Surround Sound: Yes (Dolby Atmos)
Design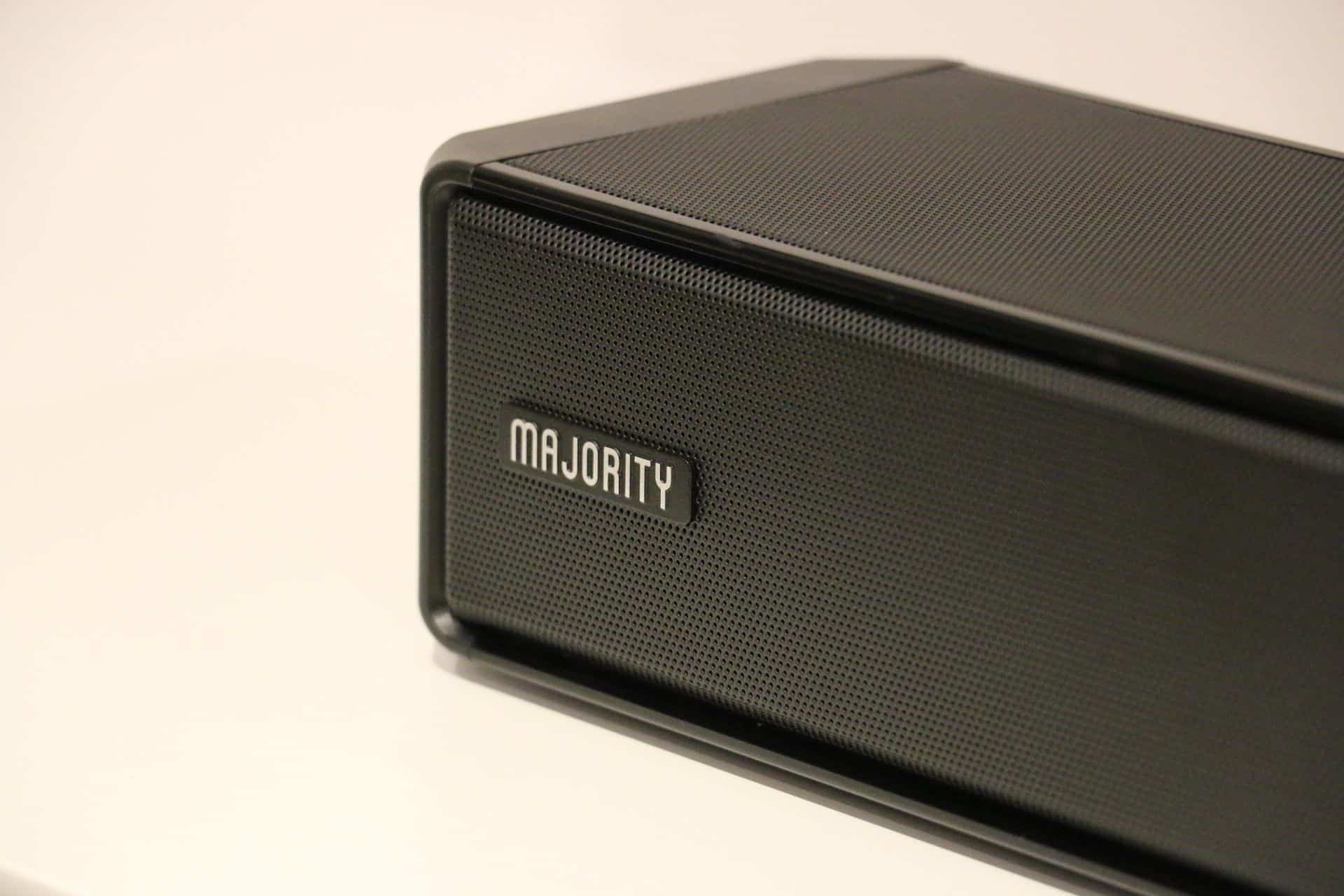 A good-looking soundbar can turn into the staple of your living room, and the Sierra does not disappoint in this regard. Made up of plastic, PVC, and wood, it delivers a premium aesthetic at a reasonable price. The front mesh adds to the overall look while the subtle branding at the front delivers a more minimal aura.
In terms of build quality, while drop tests weren't a part of our agenda, the Sierra felt sturdy enough to survive one. The dark black color helped the soundbar blend with the environment and never once felt like a distraction once you start focusing on your TV.
The LEDs were bright enough to be visible from a distance but never really glared back when you didn't need to look. In terms of design, Majority has done a tremendous job in implementing a balance between subtlety and luxury.
If you have a TV that's larger than 40-45 inches, the soundbar will feel right at home in terms of not sticking out. Moreover, the inclusion of more premium-feeling materials like wood is a welcome addendum.
Remote Control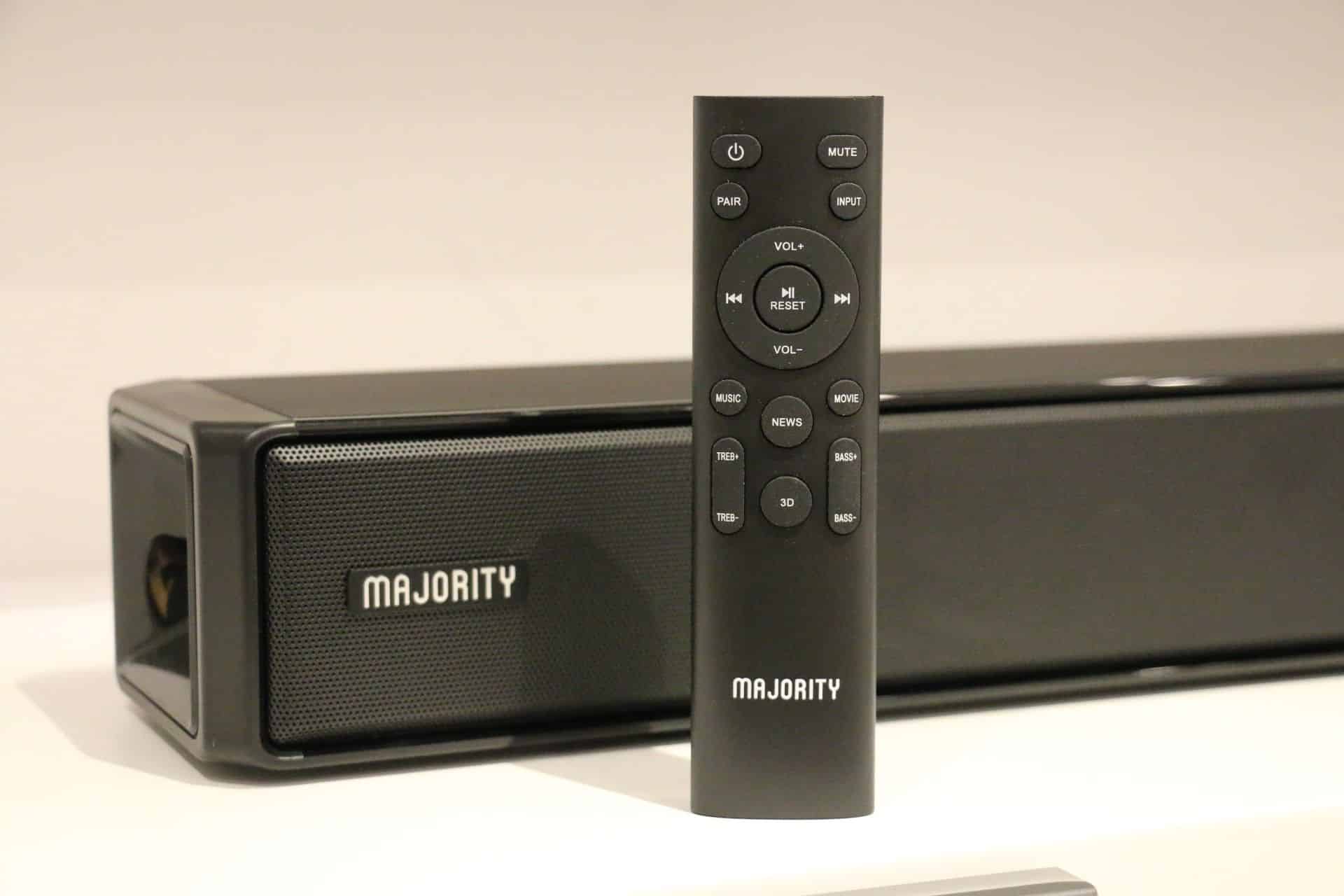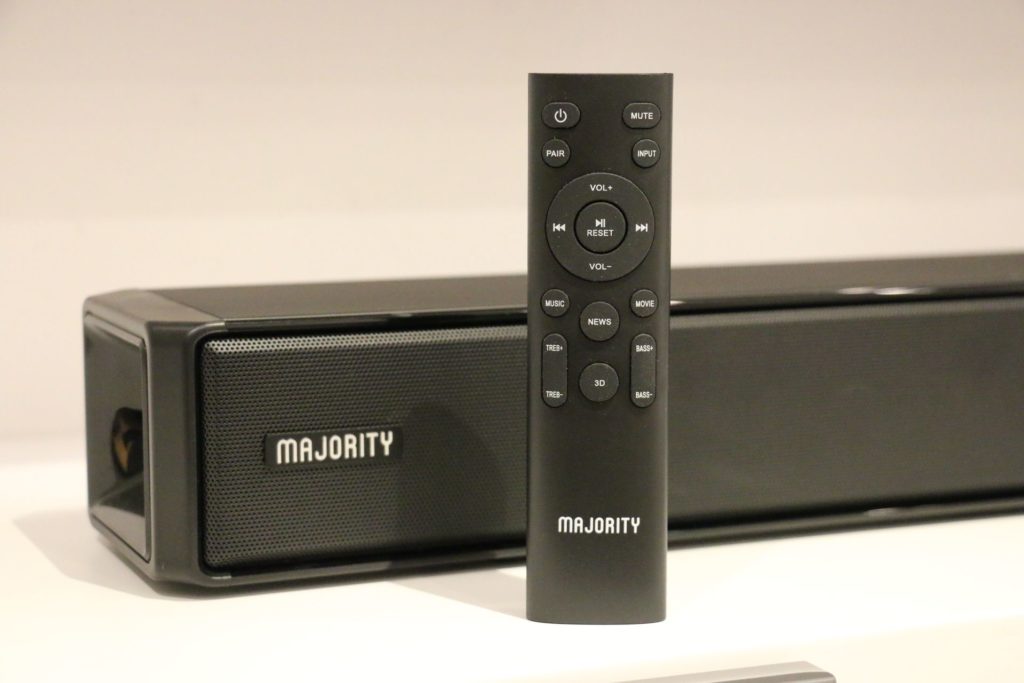 The Sierra's remote is perhaps our biggest pet peeve with the product. The remote itself doesn't feel that premium in terms of build quality and material. Moreover, the lack of spacing on the mold leaves a lot of empty space at the bottom.
While this decision might have been made due to ergonomics, we feel like a few more functional buttons could still have been crammed in. Plus, the printing done on the buttons doesn't look all that great either. While ours still remains intact, the printing might just fade away after a year or two.
However, if you are fine with just the basics, the remote has them all. It lets you adjust your bass, treble, shuffle through four presets, change your volume, mute, and switch between your inputs as well. It is a decent remote if you are willing to make a few sacrifices.
Sound Quality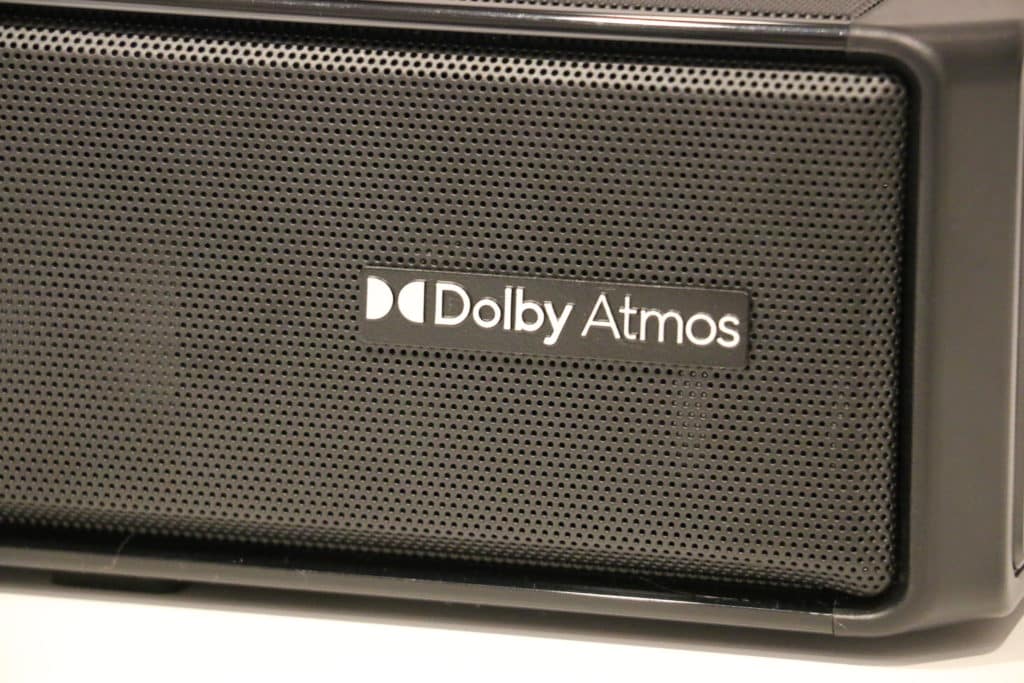 For a soundbar to actually be good, it needs to do a smashing job in terms of audio quality. For most of the time, the Sierra seems to deliver on that front. With 280 Watts of power to play with and the inclusion of Dolby Atmos, you can enjoy your favorite movies in full Dolby Digital 5.1 surround sound.
For clarity's sake, comparing a lone soundbar to multiple speakers being perfectly placed in a home theatre setup is a bit disingenuous. But, for the package, the soundbar does a faithful job at recreating surround sound audio in a way that doesn't leave you disappointed.
Gaming Performance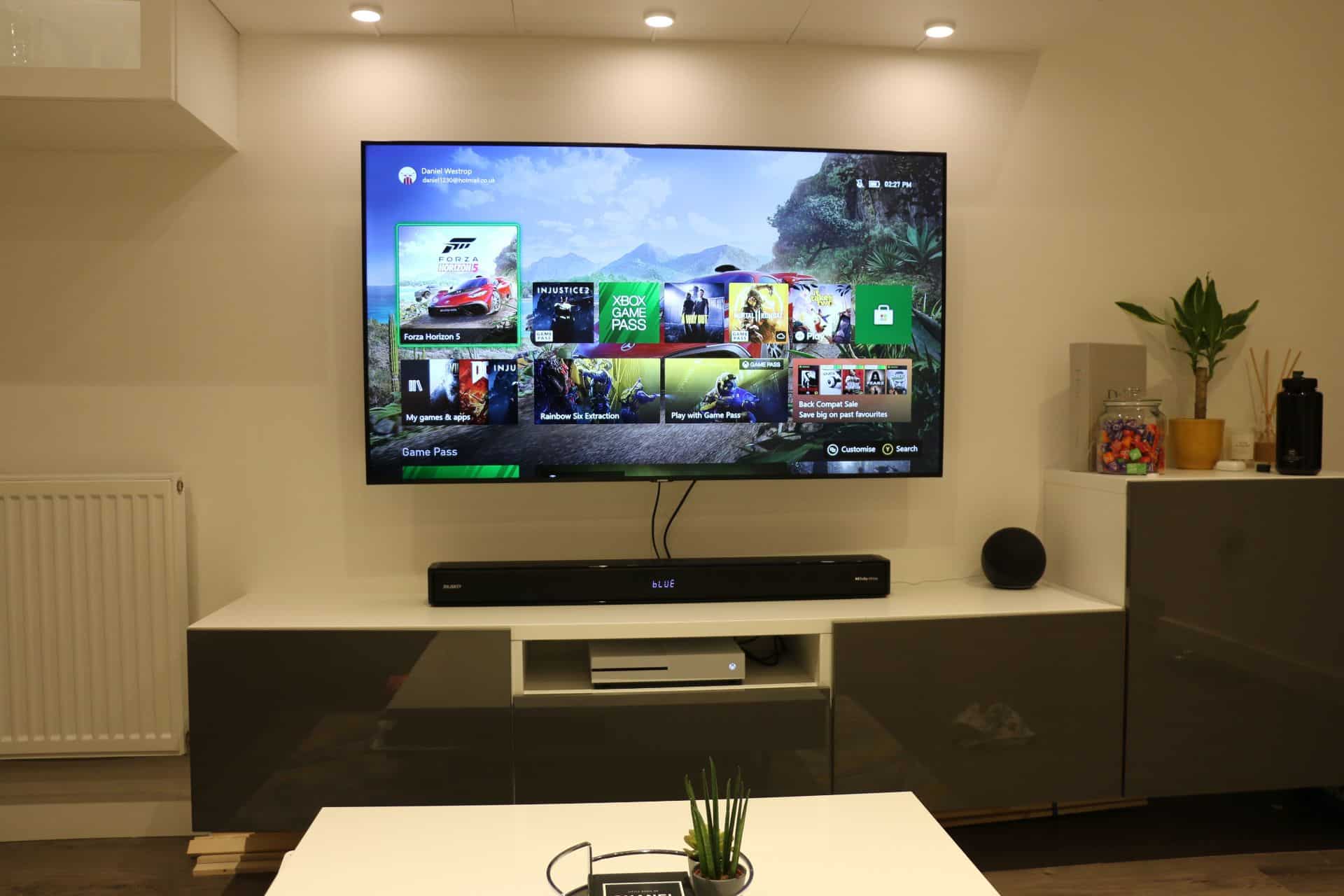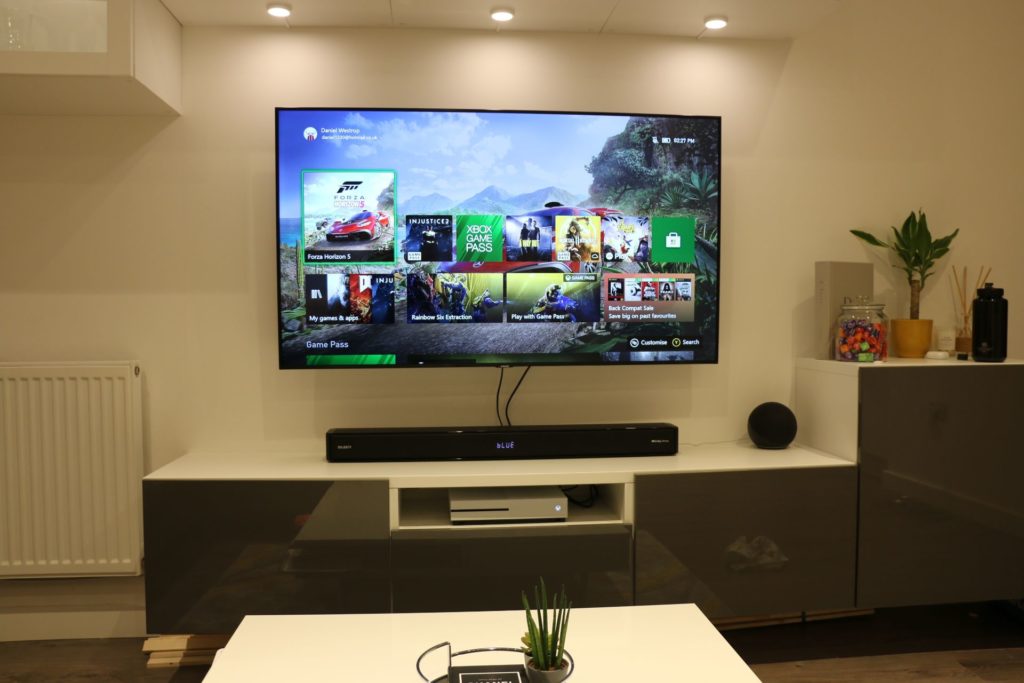 Let's address the elephant in the room. No, the Sierra's will not perform better than a good pair of headphones. You won't be able to locate noises that quickly or accurately with the soundbar. However, if you are in it for the cinematic experience, we've played our fair share of God of War and Forza with the Sierra and we were impressed!
Even though it lacks a subwoofer, it still delivers on the low-end and didn't seem to crackle on the highs either. It gets reasonably loud enough that you won't have it cranked up all the way on any occasion. Plus, if you have a home lounge PC setup, a minimal keyboard like the Genesis Thor 420 would fit right in.
Audio Performance / Movies
Movies are where the Sierra truly shines. Taking full advantage of Dolby Atmos and surround sound, you'll be left with a pristine, immersive experience. Whether it's an action-packed scene or one where dialogue takes precedence, the Sierra is tuned right out of the box so that you don't have to fiddle around with the EQ.
However, if you want to fine-tune your experience, you can either use the available presets that enhance a particular range of frequencies or adjust the bass and treble according to your needs. From our testing, the bass wasn't really that overwhelming. But, it still delivered a rich, premium-sounding price especially given the price.
Is The Majority Sierra Worth It?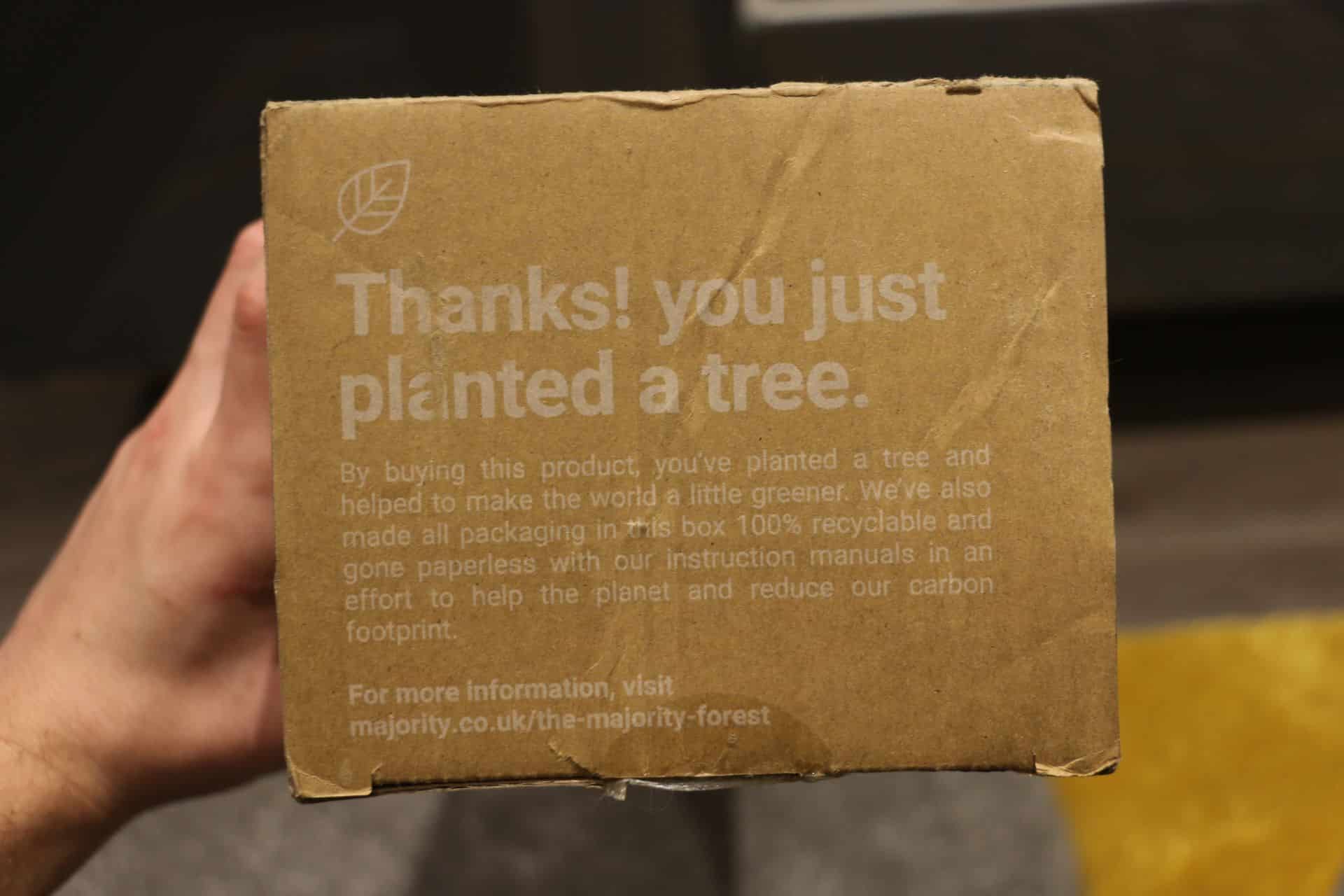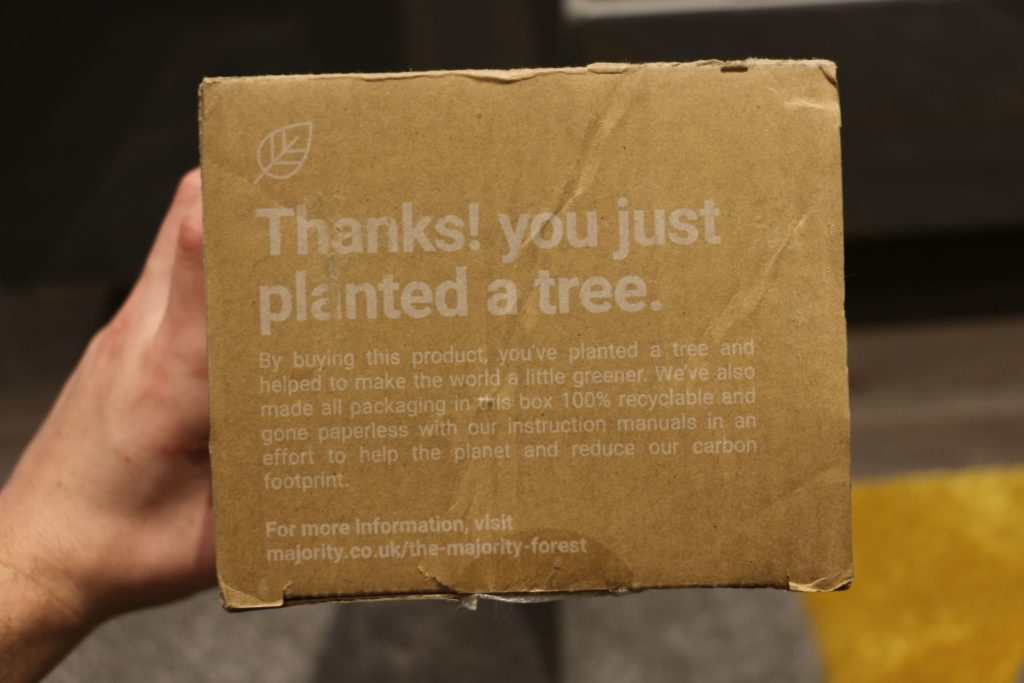 The Majority Sierra is a reasonably priced Bluetooth soundbar that does a lot of things right. Featuring a clean aesthetic and high-quality sound, it delivers a great cinematic experience. While it isn't really audiophile-grade as the company claims, it still is decent enough to suit most ears.
When making your purchase decision though, do keep in mind that the company behind the product, Majority, is committed to giving back to the environment by becoming a carbon-neutral audio brand. Moreover, they've also partnered up with Ecologi and have planted a total of 427,280 trees!
All in all, supporting a brand that cares about our environment and also creates good products is a win-win both for us and the earth. Therefore, priced at £179.95 in the UK and $199.95 in the U.S, the Majority Sierra Bluetooth Soundbar seems like an excellent deal.