In the latest State of Play that happened earlier today, Sony silently announced the March 2023 PlayStation Plus Essential titles during the event, and while we thought they couldn't possibly outdo themselves on the February 2023 PlayStation Plus Essential lineup, they were able to outdo themselves, which is admirable of Sony.
March 2023 PlayStation Plus Essential Titles Are Officially Announced
During the State of Play that took place on a few hours ago, Sony has already announced the lineup for March 2023. Without further delay, the titles are: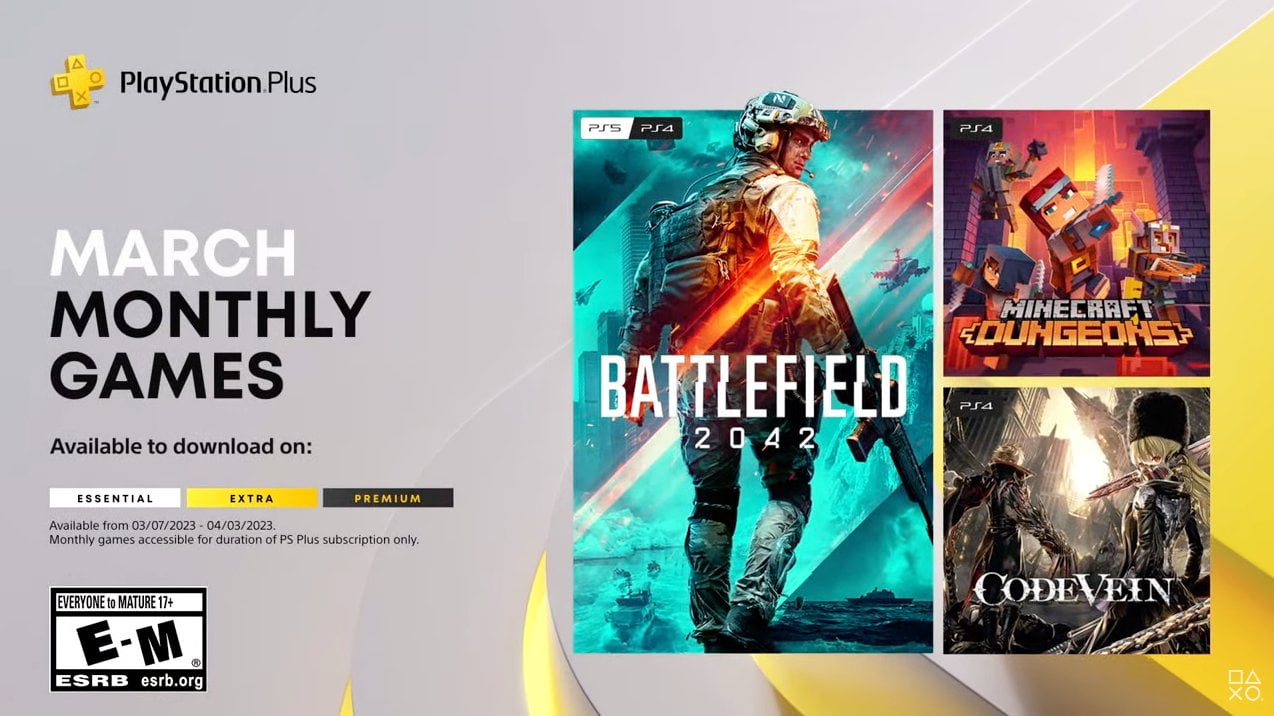 Battlefield 2042 (PS4/PS5)
Code Vein (PS4)
Minecraft Dungeons (PS4)
The titles will be available on the first Tuesday of the month, which is the 7th of March, which gives you plenty of time to redeem February's lineup if you haven't done so already.
Battlefield 2042 is easily the highlight of the show, which has come leaps and bounds from where it was when the title first launched, and players are now reporting that the game is in a much better state, and with the ability of crossplay for PS5 players to play with Xbox Series and PC players, there is no doubt that the playerbase for the game is about to get even bigger than what it was before.
Code Vein is also another RPG that could warrant a visit if you are a fan of the genre, but Minecraft Dungeons is a fun dungeon crawler that you can play with friends and is also worth considering trying out if you are curious about playing something that is not the standard game.