Marsback's Zephyr Pro mouse features a built-in fan. Is this feature just a gimmick, or is it actually good? Find out in our Marsback Zephyr Pro review.
In July 2020, Zephyr Gaming launched a Kickstarter campaign for the "Zephyr PRO RGB Sweat-Proof Gaming Mouse With Built-In Fan." It then reached its HK$50 000 funding goal within the first 3 hours.
At the end of the campaign, the campaign managed to get over 750 backers and raised more than HK$500 000. This proves that many people actually want the mouse and think it's more than a gimmick.
Today, the creators are known as Marsback and have turned into a full gaming company offering different gaming products. You can currently buy the Marsback Zephyr Pro mouse on their website.
What are we waiting for? Let's jump into the Marsback Zephyr Pro mouse review and find out if it's worth your money.
Marsback Zephyr Pro Review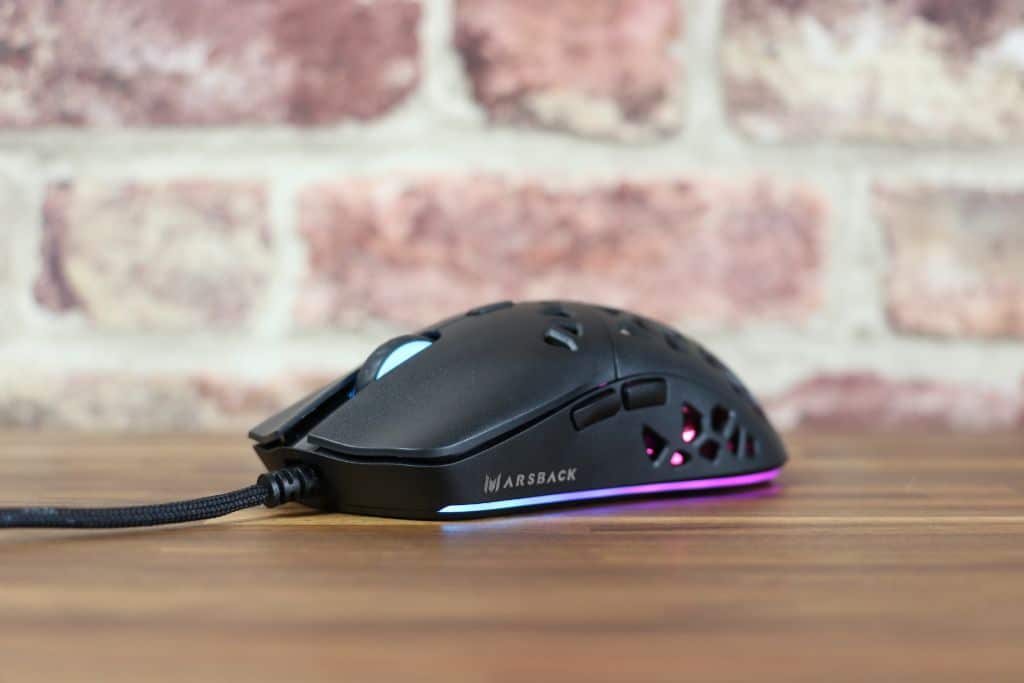 The Marsback Zephyr Pro review will be divided into 3 main parts, Price and Specifications, Performance and Feel, and the Final Verdict. Each section will talk about the best and worst things about the mouse and compare it to other mice in the market.
Price and Specifications
The Zephyr Pro mouse offers some pretty great specs for a gaming mouse. It supports up to 16000 DPI and up to a 1000hz polling rate. It also features the PixArt 3389 sensor. This is the same sensor used in mice like the Endgame XM1, Cooler Master MM710, and a mouse we recently reviewed the Genesis Xenon 800.
It comes with Omron mechanical switches rated for 50 million clicks, making it a good mouse for drag clicking. Additionally, it uses a high-grade paracord cable, an RGB lit fan that can be adjusted anywhere from 45° to 180°, PTFE mice feet, and RGB all around.
The Marsback Zephyr Pro mouse comes in at only 69 grams. 69 grams is actually pretty light, especially considering that there's a built-in fan. Other great gaming mice around the 69-gram weight include the Glorious Model O, Endgame Gear XM1, and the Xtrfy M4.
The original Zephyr mouse costs $99; however, with this new pro version, they lowered the price down to only $59. This is a huge change since it allows the mice to be more accessible to lower budgets and opens up their market to more people.
Performance and Feel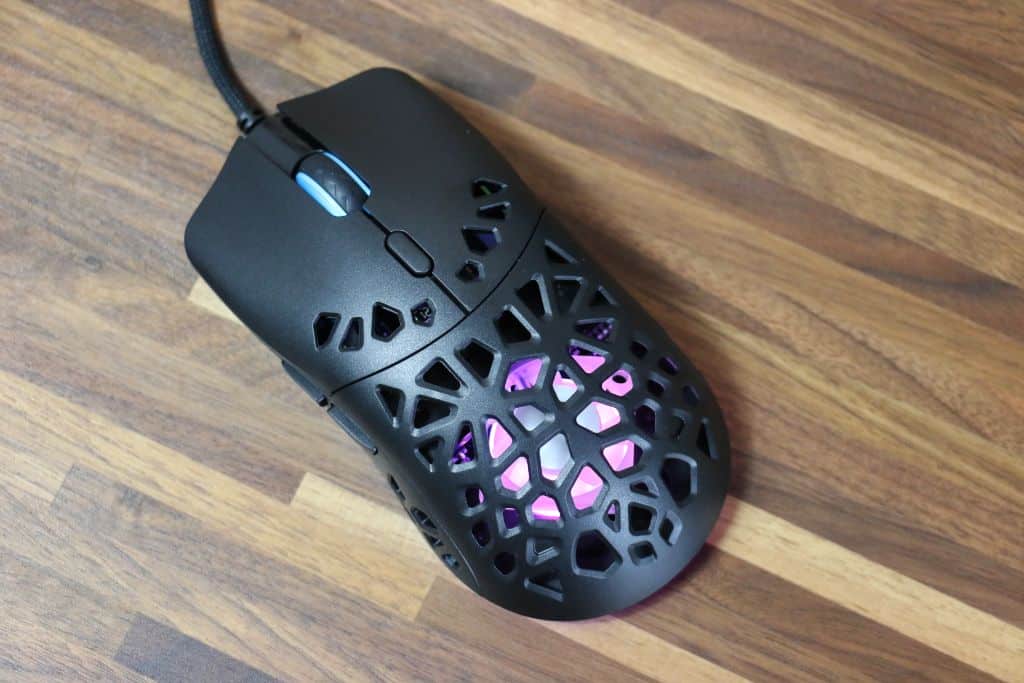 At first glance, our Marsback Zephyr Pro review looks very promising. It rocks the honeycomb design, which has been very popular with light gaming mice lately. The body is covered with a pretty smooth plastic finish.
I think the shape is very close to that of the Logitech G Pro Wireless, just with a little longer body. The mouse pretty much works for any grip type, thanks to its shape and size. This is also excellent for sweaty gamers because of the built-in fan.
Speaking of the fan, the RGB fan looks really good and definitely matches the honeycomb design. You can't feel the vibrations, and it shouldn't mess with your gaming performance. I think it actually works since you can definitely feel some air blown into your palms.
The performance of the PWM 3389 sensor is definitely excellent. According to Mouse Guide, it's a flawless sensor, so you shouldn't run into any issues. The side buttons are surprisingly good, and the whole body is very sturdy.
The Teflon feet work as intended and glide effortlessly over any decent mousepad. The shoelace cable doesn't add any drag and allows you to easily slide the mouse.
Overall, it's a pretty good feeling and performing mouse. It has a great shape, decent feet, good switches, and a flawless sensor. I'm certain that any gamer would be happy to use this mouse.
Final Verdict for the Marsback Zephyr Pro Gaming Mouse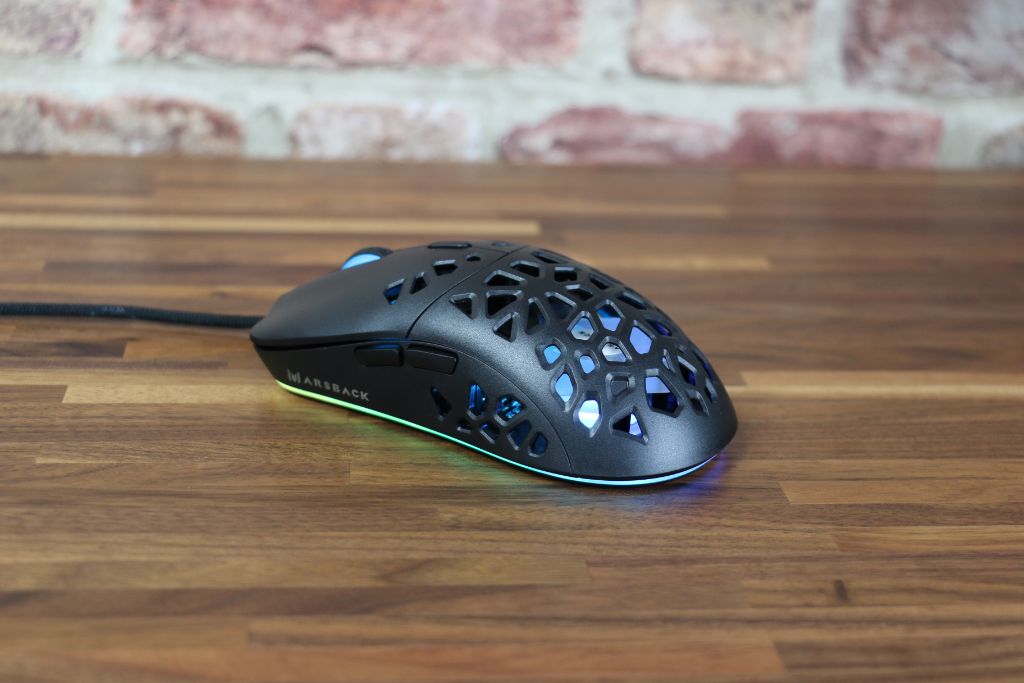 Now, we've arrived at the final part of the Marsback Zephyr Pro review. First of all, it's a pretty fantastic mouse, especially starting at only $59. It's a good, relatively budget-friendly mouse with an actually good gimmick.
I can't confidently say that the fan is a huge game-changer, but I can say that it might be worth the try if you have sweaty palms. I can also say that it was greatly improved upon compared to the original Zephyr mouse on Kickstarter.
Overall, I was shocked during this Marsback Zephyr Pro review. At first, I honestly thought it was just another lousy product trying to get some sales through their unique gimmick. However, the mouse proved me wrong. It's a good gaming mouse and brings an innovative addition to the traditional gaming mouse.
It still isn't the perfect gaming mouse, and there are still a few flaws like not being able to change the fan speed, and it might be more prone to dust build-up, just to name a few. But, thanks to its lightweight and unique design, it can be one of the best gaming mice for Valorant. If you are fed up with getting sweaty palms while gaming, this mouse is definitely worth the try.