EA has been offering a bundle containing Mass Effect's digital deluxe OST, some comics, and art books – available for a limited time on their website.
On release, Mass Effect 2 and 3's deluxe editions included some additional digital content. With Mass Effect Legendary Edition now being regarded as the trilogy's definitive version, EA has been giving away the bundle for free.
PC Gamer details the bundle's contents as follows:
The full official Mass Effect soundtrack.
The first issues of the Mass Effect: Redemption and Mass Effect: Invasion comics.
Two mini art books for Mass Effect 2 and Mass Effect 3.
A digital lithograph of the Normandy.
EA's own page reads:
"We're giving fans a chance to download content previously available in the Deluxe Editions of Mass Effect 2 and Mass Effect 3, as well as the first Mass Effect soundtrack (including the new Legendary Edition Track: "Resynthesis").*"
The bundle is a rather enticing prospect, especially for fans of the series – both new and old. The comics tell canonical stories that surround events from the second and third games. Redemption is centered around Liara, while Invasion focuses on Aria T'Loak. The art books aren't too shabby either: just the one for Mass Effect 3 alone is 74 pages.
The digital soundtrack is great for those that take pride in really 'owning' their music. The Mass Effect series is known to have some fantastic tracks – with a personal favorite of ours being the Illusive Man's theme.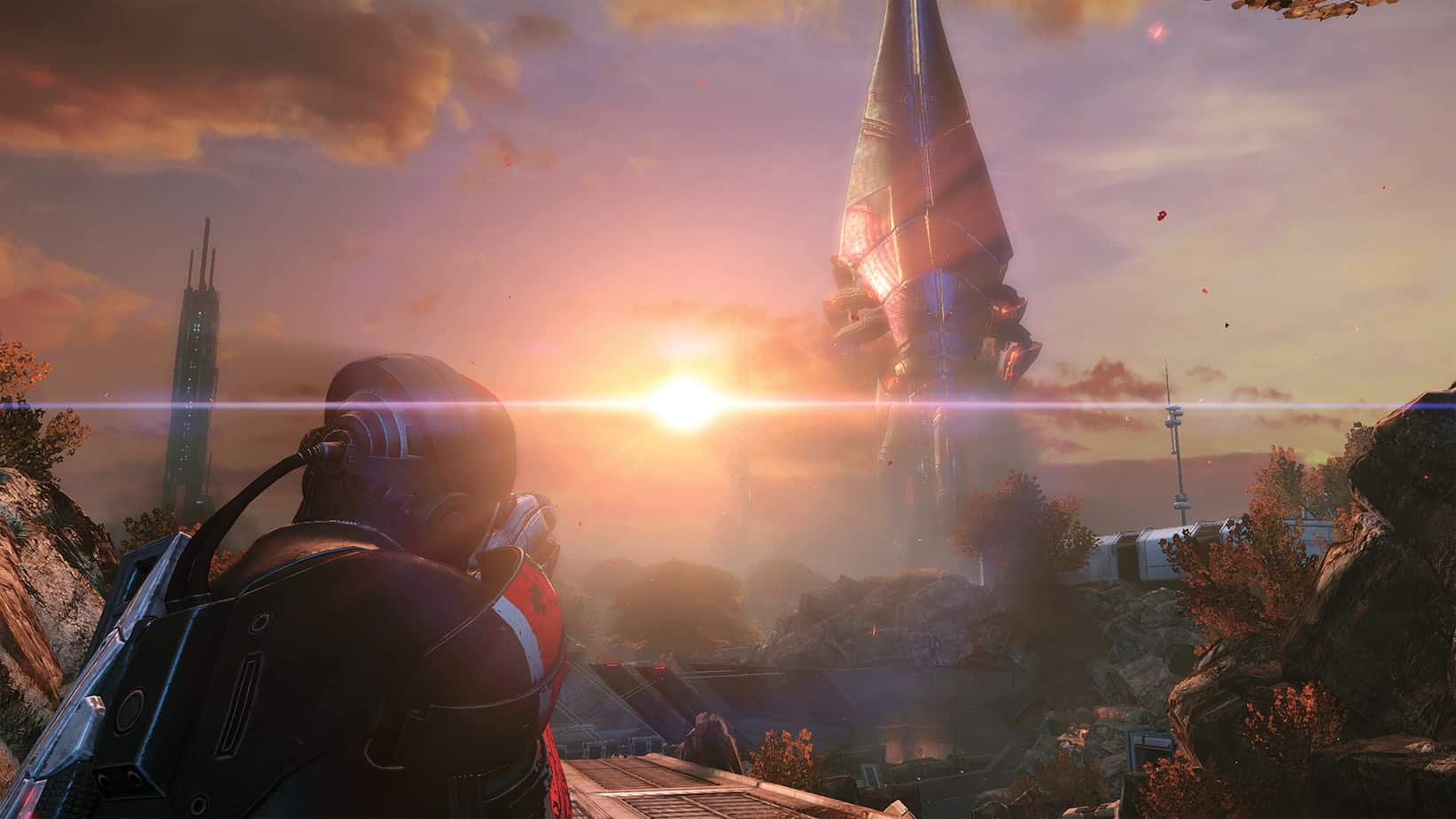 Mass Effect: What Next?
Looking at Mass Effect's digital deluxe goodies only gets us more and more excited for whatever's next in the series. EA released a trailer last year, very much indicating that Sheperd would be making a comeback after a no-show in Mass Effect Andromeda.
The free bundle will only be available until the end of July.