An update was released for Modern Warfare earlier today, perhaps to prepare for the aforementioned in-game event that is set to take place tomorrow. However, Dataminers have dissected the patch and have unearthed a plethora of Call of Duty Black Ops Cold War Leak information.
Massive Call of Duty Black Ops Cold War Leak has spilled all the secrets
A massive leak is currently taking place in a discord server where diligent dataminers have torn apart the recent update to Call of Duty.
What announcements were meant to be held for tomorrow are now being scattered all over the internet.
Let's go over the leaks, one at a time.
The Call of Duty Black Ops 2 and 4 are now non-canon. Black Ops Cold War is the new canon, i.e. the new Call of Duty Black Ops 2.
According to the leaked description of the game.


In addition, the game's cover for an Alpha has also been revealed: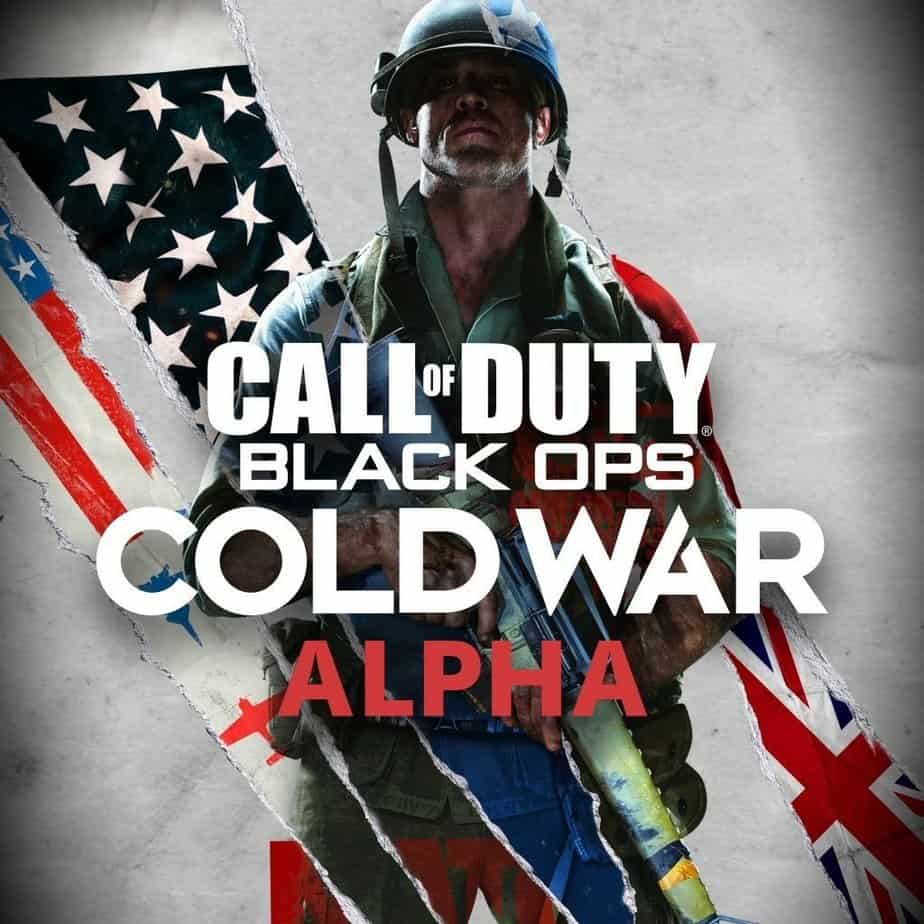 In addition, here are the subtitles for the trailer that will be revealed tomorrow:
Woods will be available as an operator for Call of Duty Warzone, probably as a pre-order bonus.
In addition, there are 3 editions of the game. Standard, Cross-Gen, and Ultimate Editions.
Taken from CharlieIntel, here are the complete details of the Standard, Cross-Gen, and Ultimate Edition.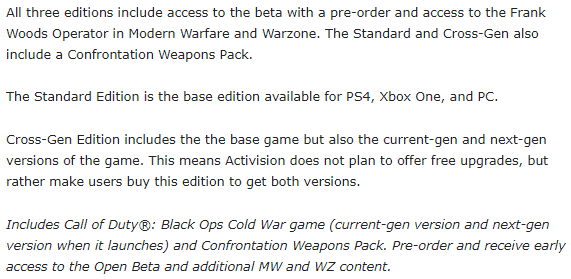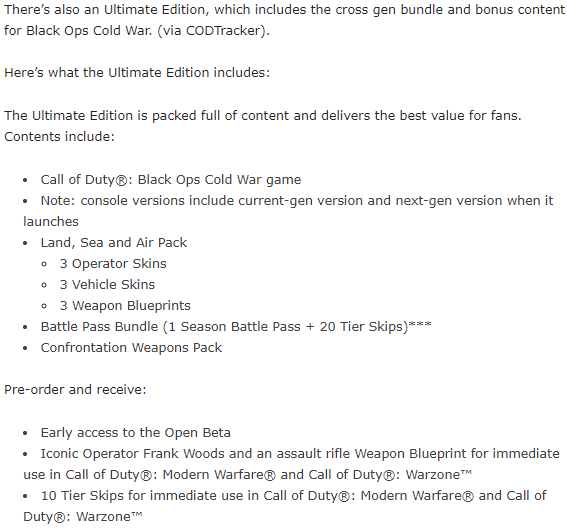 Unlike most other current-gen to next-gen games, Call of Duty will join Control and not offer a free upgrade if you buy the current-gen version of the game. You have to pay for the next-gen version of the game separately.
UPDATE: This is where new information will be added.
A new leak suggests that Imran Zakhaev is going to be a part of Cold War. Perhaps leading toward the convergence of Black Ops and Modern Warfare into one combined universe?
There are rumors of a trailer floating around with some saying the trailer exists while others are saying it is encrypted for tomorrow's event, so exercise caution with any trailers you see that is outside of the reveal trailer.
The game was supposed to have an in-game event that would lead to the reveal of the game, and also on social media.
For now, we are getting a semi-reboot of the Call of Duty Black Ops series, but starting a little bit later in the series, where Modern Warfare has rewritten the record with a new entry.
What are your thoughts on the leaks? Let us know in the comments section below!