It's the time of the month when we share the list of May 2023 PlayStation Plus Essential Titles courtesy of our favorite leaker, billbil-kun. The offering this month is a little lackluster but if you are a fan of simulation games, this could be a fantastic month for you, but otherwise its a middling month at best for others.
May 2023 PlayStation Plus Essential Titles – Simulation Fans Unite
With April 2023 drawing to a close, it was only time before we would get a look at the lineup for May 2023 PlayStation Plus Essential Titles. While the months have been generous for gamers, May 2023 looks like a solid month for gaming for simulation fans.
The latest leak is done by billbil-kun over at DealLabs, and they have shared what could be the PlayStation Plus Essential Titles for the coming month.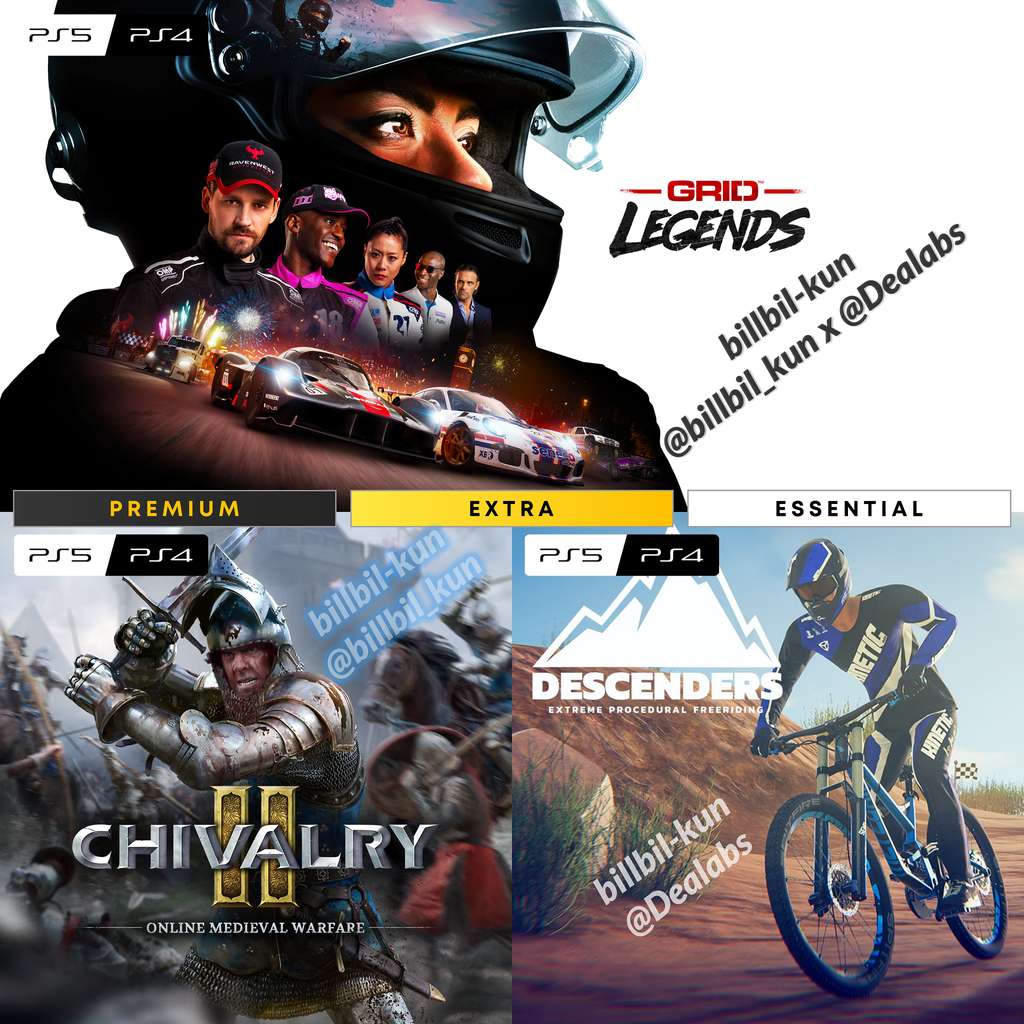 The titles are:
Grid Legends (PS4/PS5)
Chivalry II (PS4/PS5)
Descenders (PS4/PS5)
All of the games are pretty much synonymous with the simulation genre and if you are a fan of any of these titles, you are in for a fun month, While the other months offered more popular games, this is the one month where PlayStation may have decided to give fans of sports and medieval titles a month to remember.
The titles will go live on May 2nd, 2023, which is also the last date for you to redeem April 2023's lineup.