Microsoft is looking to expand the range of products with their acquisition of Activision-Blizzard last year, and one of the commitments was bringing Call of Duty to the Nintendo consoles. Today that promise was followed through with a robust new deal that aims to bring Call of Duty games to the Nintendo consoles for the next 10 years.
Microsoft Bringing Call of Duty Back To Nintendo
The deal was signed a few hours ago by Brad Smith, Vice Chair and President of Microsoft. With the commitment of bringing Call of Duty titles to Nintendo's platforms for the next 10 years. While Nintendo did have its period of getting Call of Duty in the days of the Wii, the release pattern fell off with the Wii-U after the release of Ghosts and Black Ops 2 on the Wii-U and after that, no new titles have been released on Nintendo's platforms.
You can see the full image below: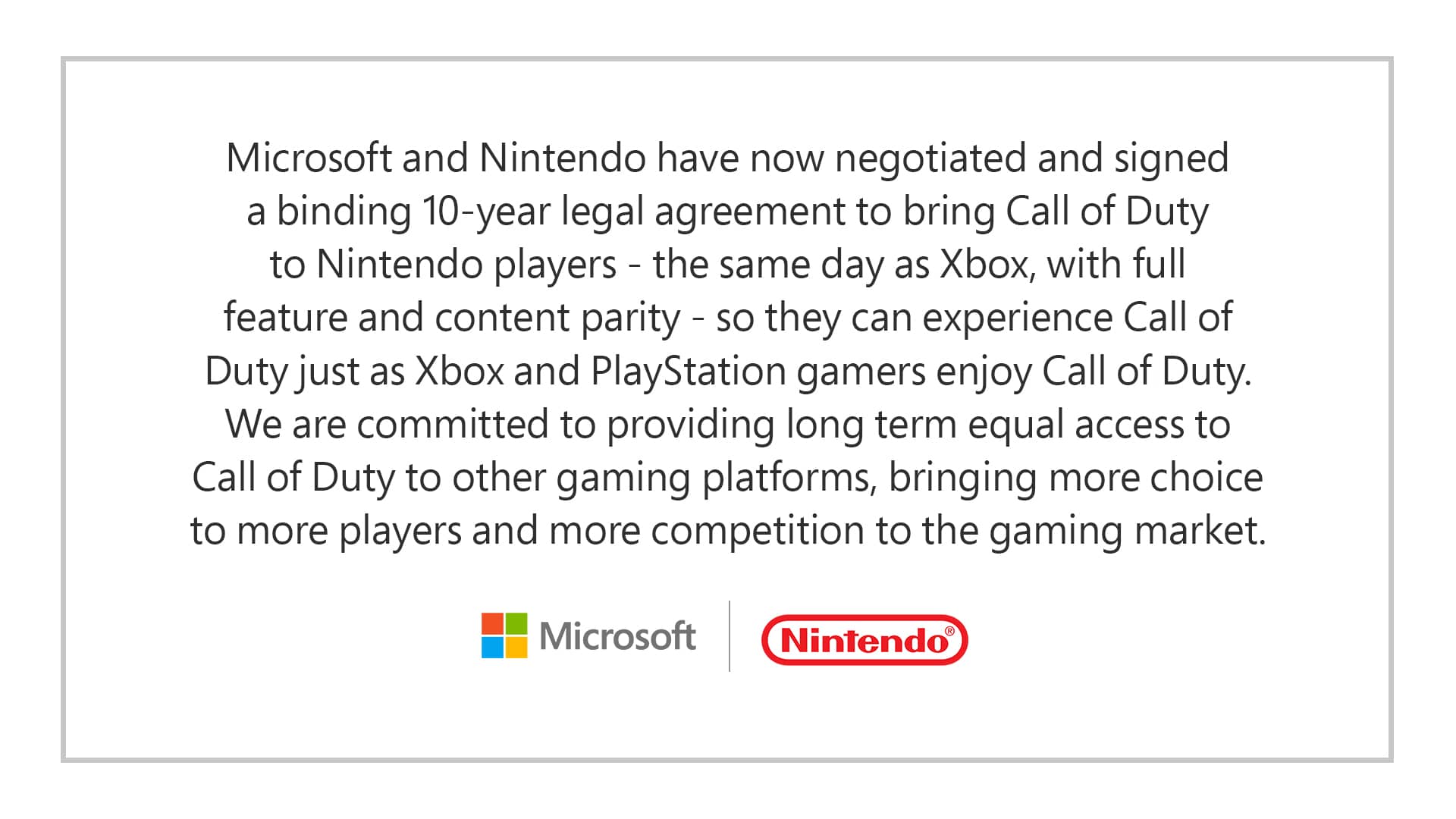 This could be a step in the right direction should Nintendo be able to make the hardware to support the title. We are still seeing games like Overwatch 2, and Apex Legends being held back by 30FPS on the Nintendo Switch, so we can only hope that the console that will succeed the Switch is able to deliver a constant 30FPS gameplay which COD heavily relies on.