Mind Scanners is a dystopian interface-based simulation game from The Outer Zone, and Brave At Night. It's a fascinating look into mental illness, dystopian psychiatric methods, and doesn't shy away from putting players in a fairly uncomfortable position. There is a lot to like in this, and it is a worthy addition in a niche genre. Our Mind Scanners review will go over everything we thought worked, and what could be improved.
Story and Writing
Mind Scanners sets the tone for its world, and the position of the protagonist early on. Fans of Paper's Please will make more than one comparison, as the game follows a similar dystopian setting, but one that is rather inclined towards a technologically advanced one. Certain elements from Blade Runner's Voight-Kampff test are also present, with their own spin on it. The main character has to work for an authoritarian entity, called The Structure, due to a personal obligation. Their involvement has a personal stake, and it really forces you to balance out your decisions during the game.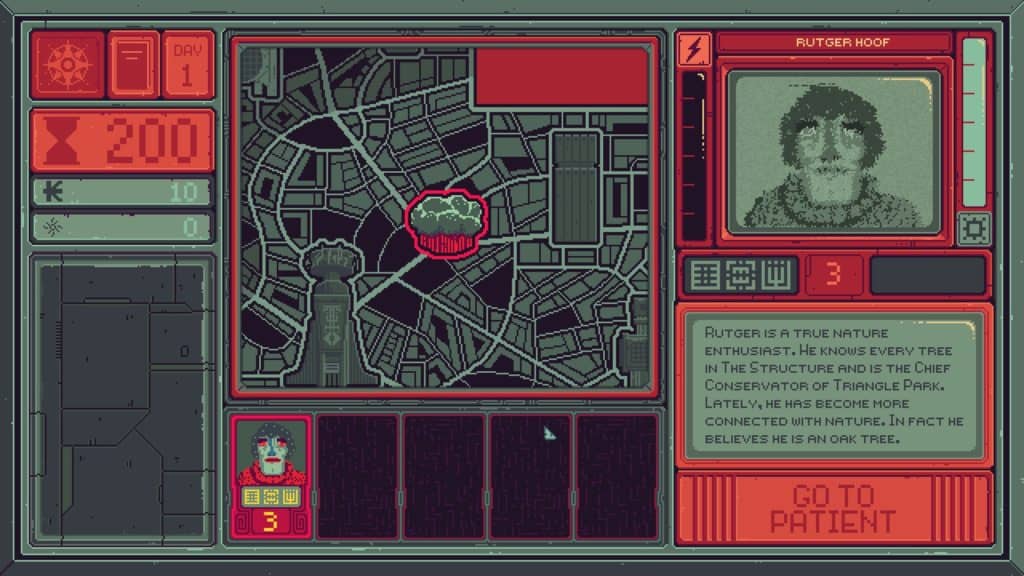 Your task is to test various citizens in the metropolis and judge whether they are sane or not. Finding and treating insane citizens rewards you far more than sane people, and it's that moral dilemma that puts you in an uncomfortable spot. There are a staggering number of characters, all with their rich backstories, dialogue, and reactions. Each character feels distinct enough that they will leave some impact on you as you question them, and treat their "illness".
The Structure treats mental illness, as irregularities, and tasks Scanners to essentially remove those using various tools at their disposal. It's a fairly blunt form of psychiatry that feels right at home in a setting so oppressive. Characters will surprise you in ways you won't expect, and the writing is decent if not a bit on the nose in certain instances.
Gameplay and Controls
This is a simulation game, and again, if you have played Paper's Please, this will feel familiar. Players have to decide which character they want to diagnose in a day, and those show up in different parts of the metropolis. You have limited work hours daily, so choosing who to diagnose matters. The diagnostic part of the gameplay is essentially where you figure out what kind of illness the citizen has. The characters talk about different subjects, and you make deductions based on that.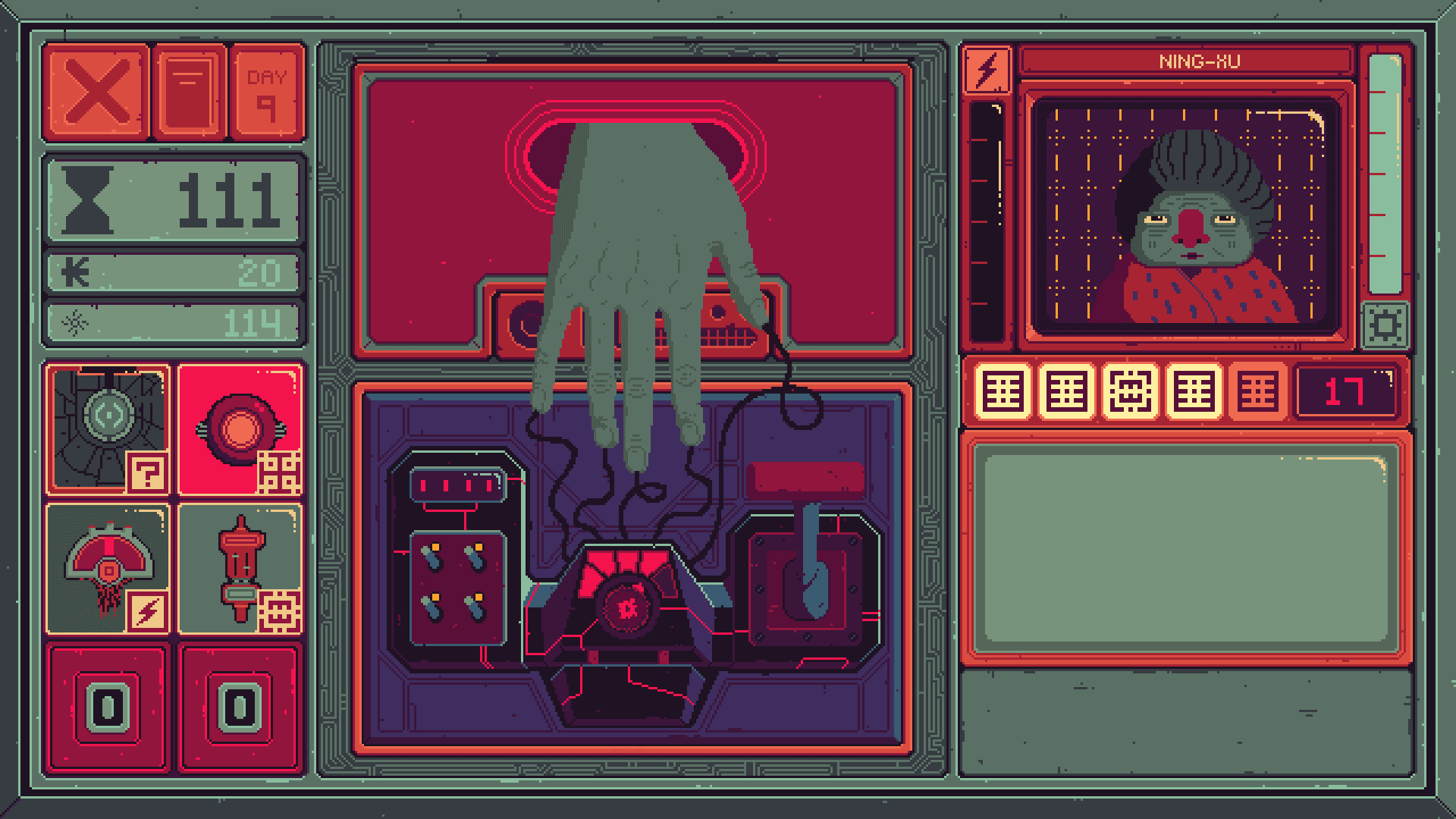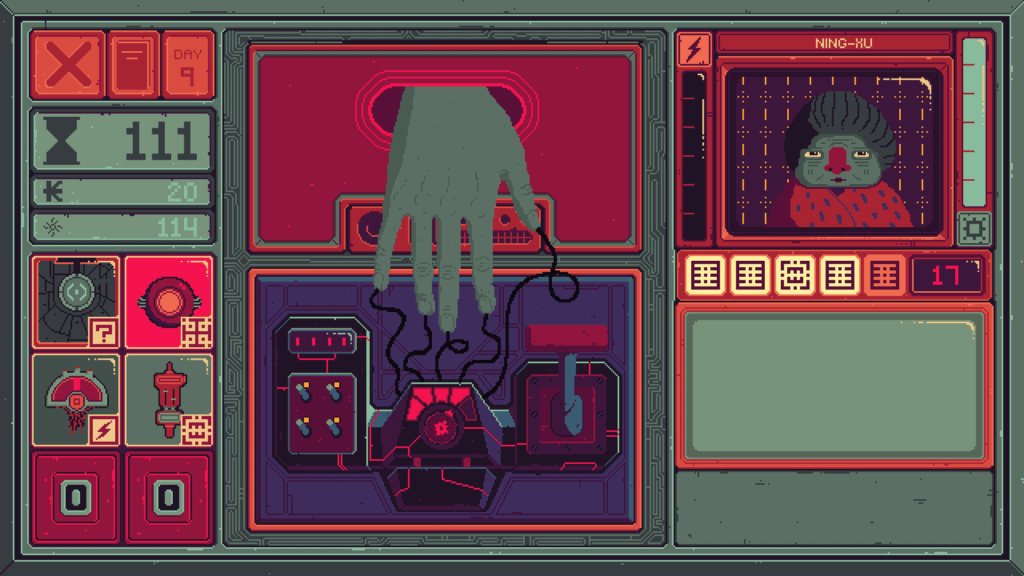 Now here is the kicker, every time you make an incorrect deduction, you essentially learn more about the character as well. Balancing out how invested you are with these characters by making incorrect deductions can actually lead to more information. Once you understand the various illnesses, you have to use different tools at your disposal that target different parts of the citizen. The tools present different arcade games that you master as you treat different citizens. Time is another factor to keep in mind, and failing to treat a patient means you will have to visit them again.
Unlike Paper's Please, Mind Scanners does its best to keep introducing enough gadgets to keep the interface-based gameplay fresh. Special gadgets and other items are introduced organically as you play through the main story. The game also lets you rewind the day, or go back to an older day. This adds a lot of replayability and allows you to make different decisions to improve your progress.
The gameplay is satisfying, constantly evolving, and remains one of the highlights of this sim, and our Mind Scanners review.
Visuals and Audio
This is where the team has knocked it out of the park. Mind Scanner is visually stunning and one of the best retro-futuristic styled games we have played. Not only is the pixel art gorgeous, but the use of colors, and contrast is beautiful. Exaggerated, psychedelic animations fill the screen as you examine the inside of someone's mind. Gadgets blink, disrupt, react, and mechanically whirr as you use them on citizens. Characters have facial features that change as you interact with them. The level of detail is exceptional, and truly something that deserves a lot of praise.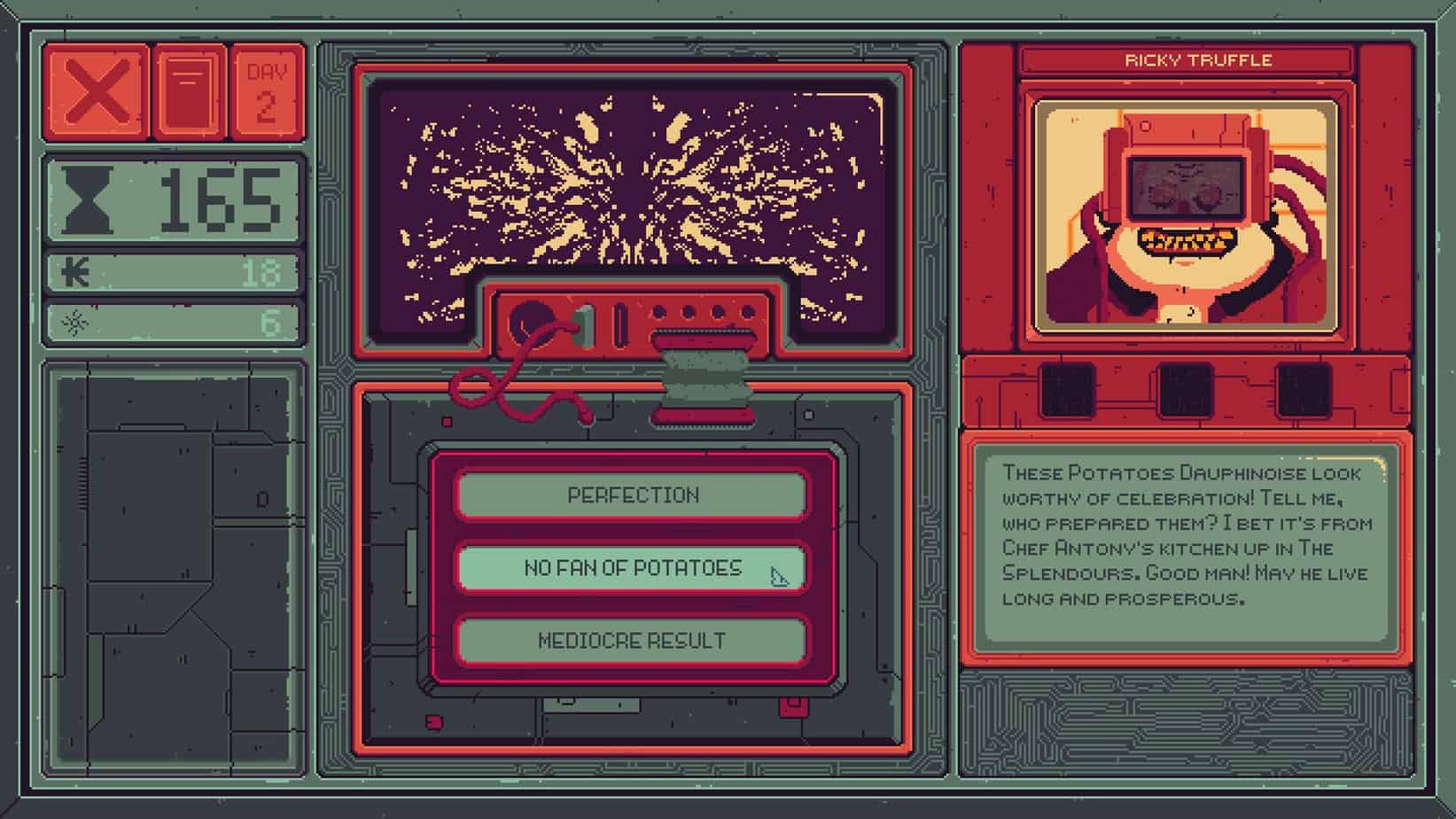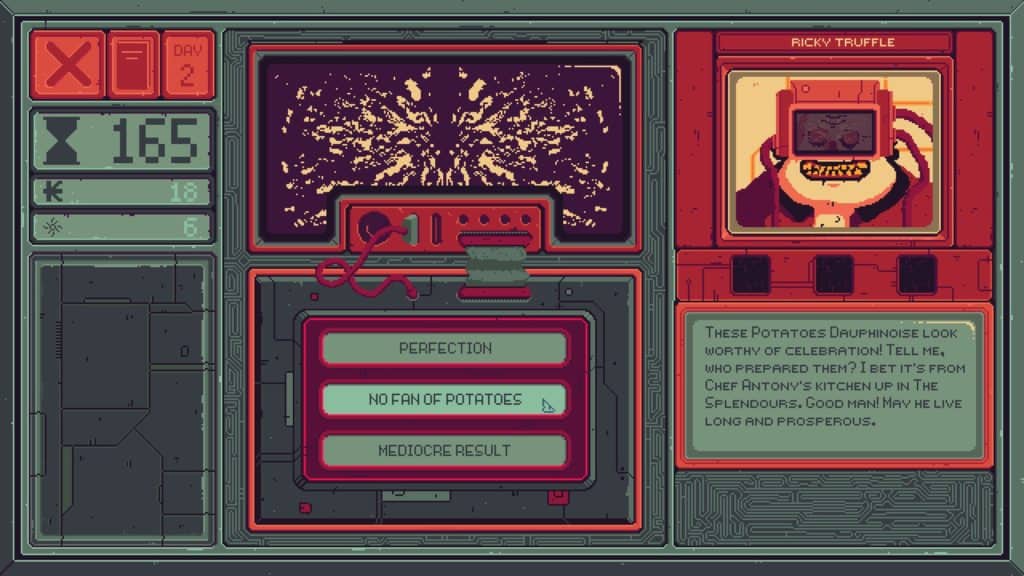 While the game doesn't have voice acting, there are still plenty of sound effects. Abrupt sounds show a negative reaction, and the haunting sound of the speaker cements the hostile, and depressing world The Structure has created.
One aspect where the game does falter is the lack of accessibility options. More font options apart from the usual pixel-styled one are pretty common now. It can be a bit hard to read at times, and a slider to increase the font size would be appreciated as well.
Verdict
Mind Scanners is an emotional ride, full of tough decisions, excellent characters, and a haunting world. The game shines when all its elements are working in harmony, immersing players in its rich, evocative world. The art style is excellent, and its interface-based gameplay is engaging. There's enough to chew on, and the game doesn't overstay its welcome.
Mind Scanners comes out on PC via Steam and GOG on 20th May 2020.
What did you think of our Mind Scanners review? Share your thoughts in the comments below. Make sure to check out our other reviews as well.
Summary: Mind Scanners is a dystopian interface-based sim where players have to use different tools to diagnose, and treat citizens, as a representative of The Structure. A wide variety of characters, tools and arcade games keep the gameplay fresh. Retro-futuristic art style backs up highly mechanical interfaces with clever visual, and audio cues.
This review is based on the PC version of Mind Scanners. The key was provided by Brave At Night