Creativity is what thrives in Minecraft – If you can imagine it, you can make it. One best example is a Dock. It enables you to your boat onto it to ride on the water. Here are some amazing Minecraft Dock Ideas that can WOW you.
Minecraft is a game for all ages. Creating, breaking, and building things is something we all sometimes need to relax.
Creating, building, exploring, and even breaking things is what Minecraft is all about. In our explorations of Minecraft, we have visited thousands of lakes and oceans, and having a beautiful dock for fishing seems like the perfect idea.
You have come to the right place if you are looking for a dock to construct, modify, or enhance. There is a YouTube video attached to each dock structure you will build. Therefore, you need not worry about something that is unclear.
But before we move any further, let's talk about what type of materials you need to build Minecraft Docks.
Building A Dock: Materials Needed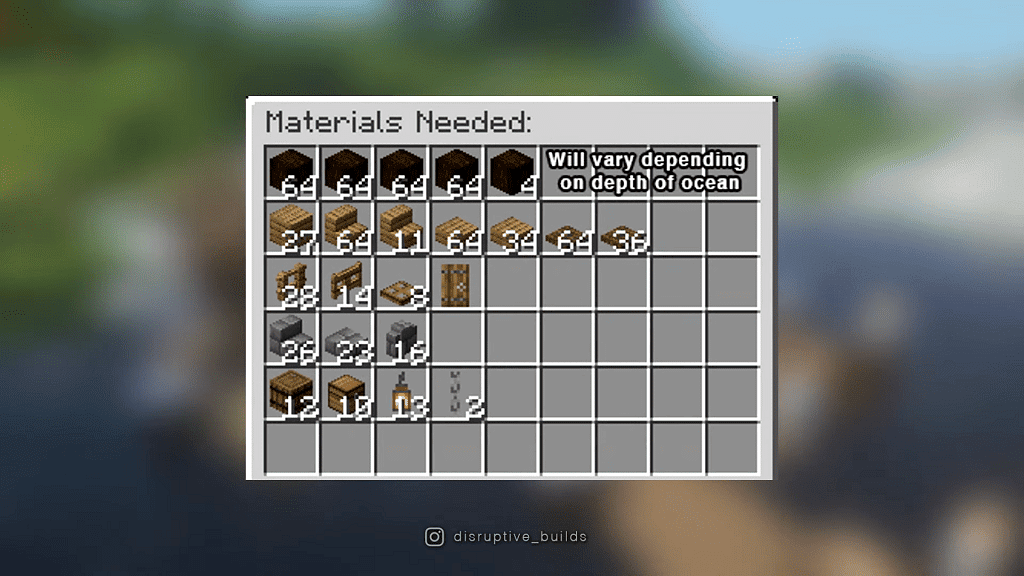 Do you want to own a water vehicle? Boats, ships, or any other water vehicle. You'll need a parking space, and the dock is the space where you park these vehicles, and it will help you visit the water region of your city.
Here's a list of things you'll need for the construction of the Docks.
Ax
Wooden sheet
Red Stones
Dispenser
Plants
Water
Boat
Wooden pillars
Glass
Best Minecraft Dock Ideas
Medieval docks can be a little tricky but don't worry; we got you. So here's how to begin. We will start with the outline of the platforms. Place a stripped spruce log and then place five smooth stone slabs. Then add more posts and six smooth stone slabs in between each of them. Using the same process creates something as big and as long as you want your dock to be.
You can then outline the floor with spruce slabs. For the tricky part, place the oak trapdoor at the ocean side part and fill the area with spruce slabs. For the next part, we will place a cobblestone wall and spruce fence.
This part is when you start to feel medieval. Then you have to place four blocks high then six blocks horizontally. Add striped blocks at every intersection. Finally, place some stairs with cobblestone for your entrance.
Build seven pillars with a small gap in between. Then fill in the floors. After that, things always get more interesting. I strongly recommend adding a boat rack design. You will then build a fishing area, which is more fun than it sounds. Next, build four tall pillars, then join them. This is how you make the small platform. Next, create a tiny house on top of the forum. You will need 5×5 high pillars for this.
The trap doors are the next tedious part, but it is worth the effort. Finally, add some finishing touches to your docks.
Many of us strive to create complex structures and extra features in our buildings. A simple design might be the answer. Choose a picturesque spot for your dock. You can use oak lawns as pillars, keep them 2 blocks wide and 3 blocks lengthwise between each post.
You can build as long as you want. Fill the spaces with oak sheets. For the trim, you can use the campfire blocks. For extra support, you can add barrels on the log post. Take advantage of the dock!
For this dock, you can use a spruce fence post. Keep them 2 blocks wide and 3 blocks lengthwise. Make your own spruce slabs or oak logs; just be creative. Place wooden blocks in between to fill in the gaps. For extra support, add a spruce gate between posts.
This is an automated method for making a small harbor. Let's have a look. Start by making 2 blocks and add the Redstone beneath them.
For the next part, we will be making a wooden frame. We will outline using a spruce fence, then place the dispenser in the middle and hoppers to it. You can add cactus. Then add a square wall around the frame. Add some final touch-ups, and you're done.
I think a Minecraft smart dock would be an excellent idea since it seems that everything in life is brilliant today, from elegant refrigerators to smartphones.
Here is how you can build a log post and then, using dark oak slabs, create an outline and extend them 7 blocks out. Create a fence over the outline using source slaps and a spruce fence gate. Then for support, add a beam down to the seabed. Use spruce slaps to fill the food. You may add a trap door and as many as you want.
Set up a platform. Then add a campfire and trapdoors. To add more details on the sides, you can use a dark oak log or spruce log. Add supporting pillars and extend them to the sea bed. Fence both sides of the pillars. To finish, add two long logs and lanterns as additional details, and voilà! There you go. Enjoy fishing.
Your imagination is the only limit when it comes to what you want your dock to do.
Redstone's docks are easy to build and present opportunities for great gameplay. Anyone can try their hand at building a dock, but not everyone will be able to create something spectacular.
Building a Redstone dock requires you to understand the basics of Redstone wiring because, without it, your docks won't function.
With that said, Redstone circuitry can be complex and difficult to build at first, but it will become second nature with a little practice. Experimentation is also very important because, without it, you won't learn anything.
So where should you start? Well, this video tutorial by Skippy 6 Gaming is everything you need to get started.

Pro Tip: You can have a look at these blocks, that can help you transform the appearance of the dock.
Boat dispenser is one of the easiest structure you will come across in this guide. Yet, it is capable of preserving your boat and sword collection in an excellent manner.
Building a Minecraft Boat Dispenser can be a very fun thing to do for anybody! The main reason is that you get the chance to build something that can dispense boats. And, if that's not your style, you can use it to dispense any mob, item, animal, or even yourself!
More specifically, you can store anything from fire charges to splash portion and eggs to snowballs. There are lots of possibilities when it comes to making a Minecraft boat dispenser.
However, this one from Newbie Dave stands out from the rest as it has an auto-collection system that makes it a little more interesting
The last on our list is the top-notch structure designed by KevSham. It is one of the best dock ideas that you can build alongside a lake. Compared to our previous designs, this design uses significantly more logs to provide significant beam support.
If you do not like dark oak wood, you can also choose jungle wood, but the structure will eventually stand out. A great benefit of making this dock is that the tutorial is relatively simple and straightforward without involving any complexities.
So, it is something I always recommend to novice Minecrafters to kick start their building journey in the game.

With that said, let's finish our list here!

We hope you liked our Minecraft Dock Ideas list, if you do, leave a comment to let us know.