Minecraft is a game that has stood the test of time for nearly 2 decades now. the game has amassed a massive fan following and is record holder for a number of achievements throughout its life. However, Minecraft on the console is still lacking in visuals compared to the PC version which is more open to modding and other implementations. This could be set to change with Minecraft for Xbox Series X that was just rated in Germany.
Minecraft for Xbox Series X – Raytracing and Shaders Finally Coming?
For a long time now, fans have been waiting for the coveted Raytracing feature for Minecraft on the Xbox Series consoles, but Mojang and Microsoft have been evasive on the matter. That could be subject to change with a new rating for Minecraft for Xbox Series X spotted on the German games rating board.
The rating could hint Minecraft could be getting an Xbox Series X version and bring much needed visual overhaul that fans have been waiting for. While its still early to say what the new version could yield, this could warrant waiting for in a future announcement.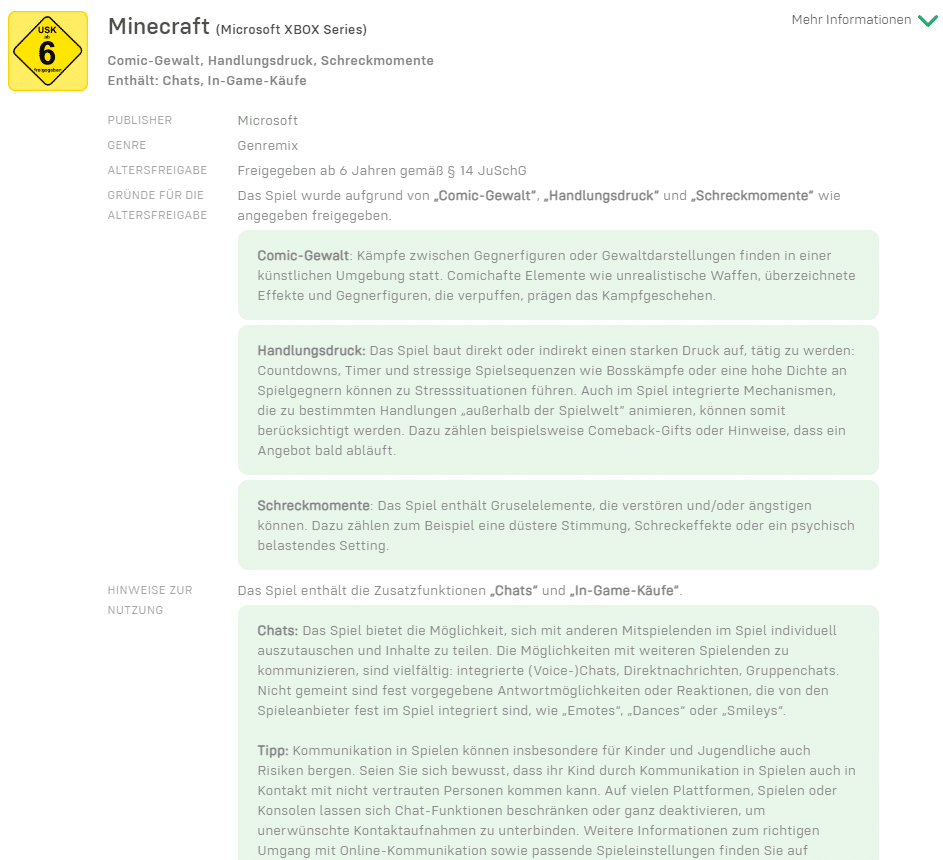 Keep in mind that the rating could still mean that the version is far away, so its best to keep your expectations in check and patiently wait for the game to get updated accordingly.
Let us know your thoughts in the comments section below!