Are you looking for the best parkour servers in Minecraft?
Parkour servers provide a lot of fun for players. They offer various obstacles and challenges that can be played solo or with friends.
Fortunately, parkour remains to be a popular choice among Minecraft players so many servers still cater to this game mode. However, not all servers are made equal and some of them usually have specialties. 
Join us as we check out these amazing parkour servers for Minecraft!
Mineverse
Java Server: mineverse.com
Like Hypixel, Mineverse is an established Minecraft server that was launched in 2013. The server is still very alive and offers one of the best parkour game modes.
Mineverse's parkour requires players to go through every level and the only way to move forward is to complete stages. This works well for players who love a bit of challenge and want to have some kind of progression while playing.
The server also offers other game modes including Skyblock, Creative, Survival, BedWars, and more.
CyloneMC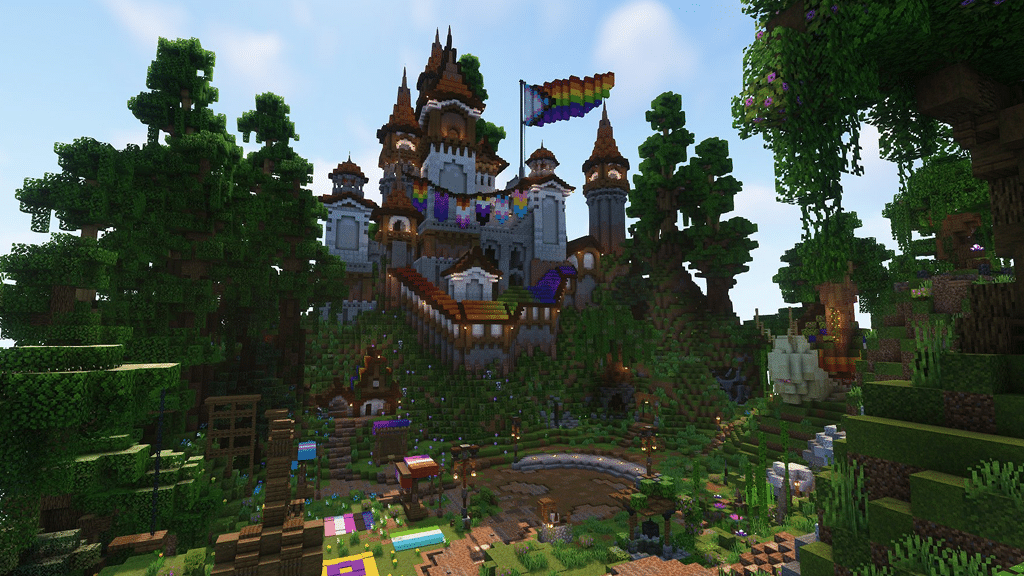 Java Server: cylonemc.net
If you are here, we're assuming that you've seen trending TikTok videos with parkour challenges. Most of these maps can be played on CyloneMC. This server offers hundreds of popular parkour maps ranging from easy to the most difficult.
Regardless of your skill level, you'll likely find a map on this server that will test every bit of parkour skill you have.
CyloneMC offers premium passes to hardcore parkour fans. This will give you access to premium custom kill effects, shield patterns on duels, all expert parkour maps, and bypass all player limits.
Parkour Craft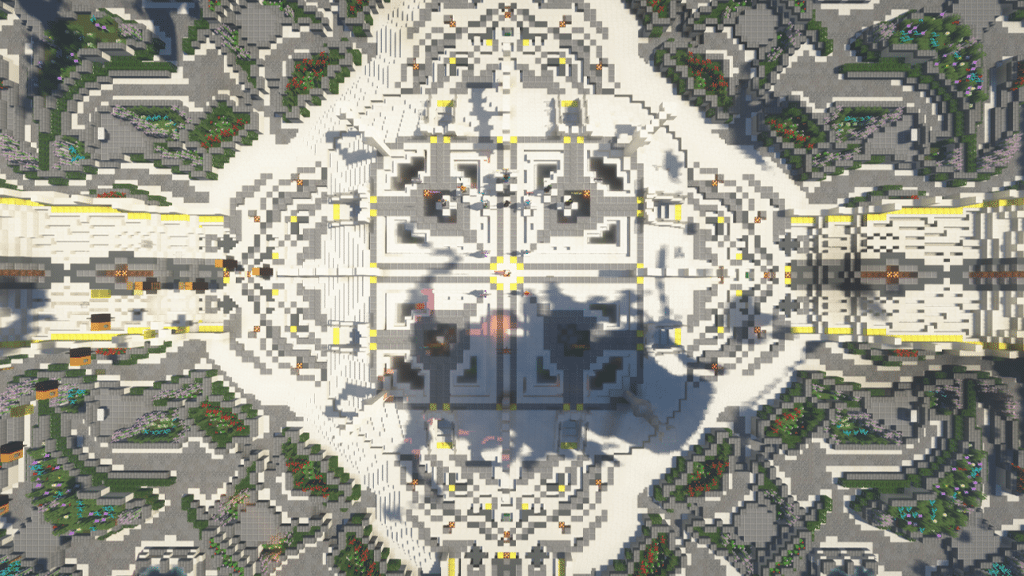 Java Server: me.parkourcraft.com
Parkour Craft is a server under Renatus Network. This server features a lot of parkour areas and levels that you can complete. It offers maps with varying degrees of difficulty and you earn points as you complete each one of them.
The best thing about this server is that it's quite laid back. Players who are looking to have a good time and complete levels at their own pace will love what this server has to offer.
The server also receives updates and currently supports the latest version of Minecraft.
SnapCraft
Java Server: play.snapcraft.net
SnapCraft is another Minecraft server with parkour game mode. For this server, players will need to unlock levels by completing existing ones as they start the game. As you advance further, you'll be put up with more difficult obstacles.
This type of configuration is amazing since it keeps things interesting. Playing Minecraft parkour for hours will surely increase your skill and increasing difficulty will challenge you to even become better.
SnapCraft's parkour server also features checkpoints, which respawns you to the last checkpoint in case you fall.
Other game modes in the server are factions, survival, and PvP.
Jumpcraft Parkour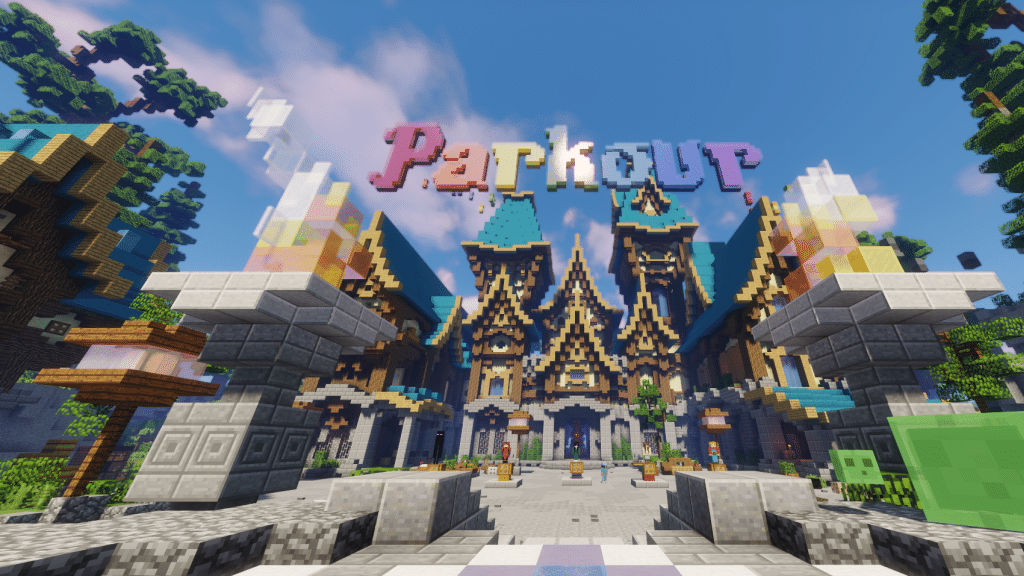 Java Server: play.jumpcraft.org
With this server's name alone, you'll know that they specialize in parkour. Jumpcraft Parkour is one of the longest running parkour servers in Minecraft. It has been around since 2014 and features over 800 parkour levels.
In this server, you can choose from challenges, lobby parkour, or rankups. This allows you to decide whether you want to play casually or test out your skills by going through all the levels.
AppleMC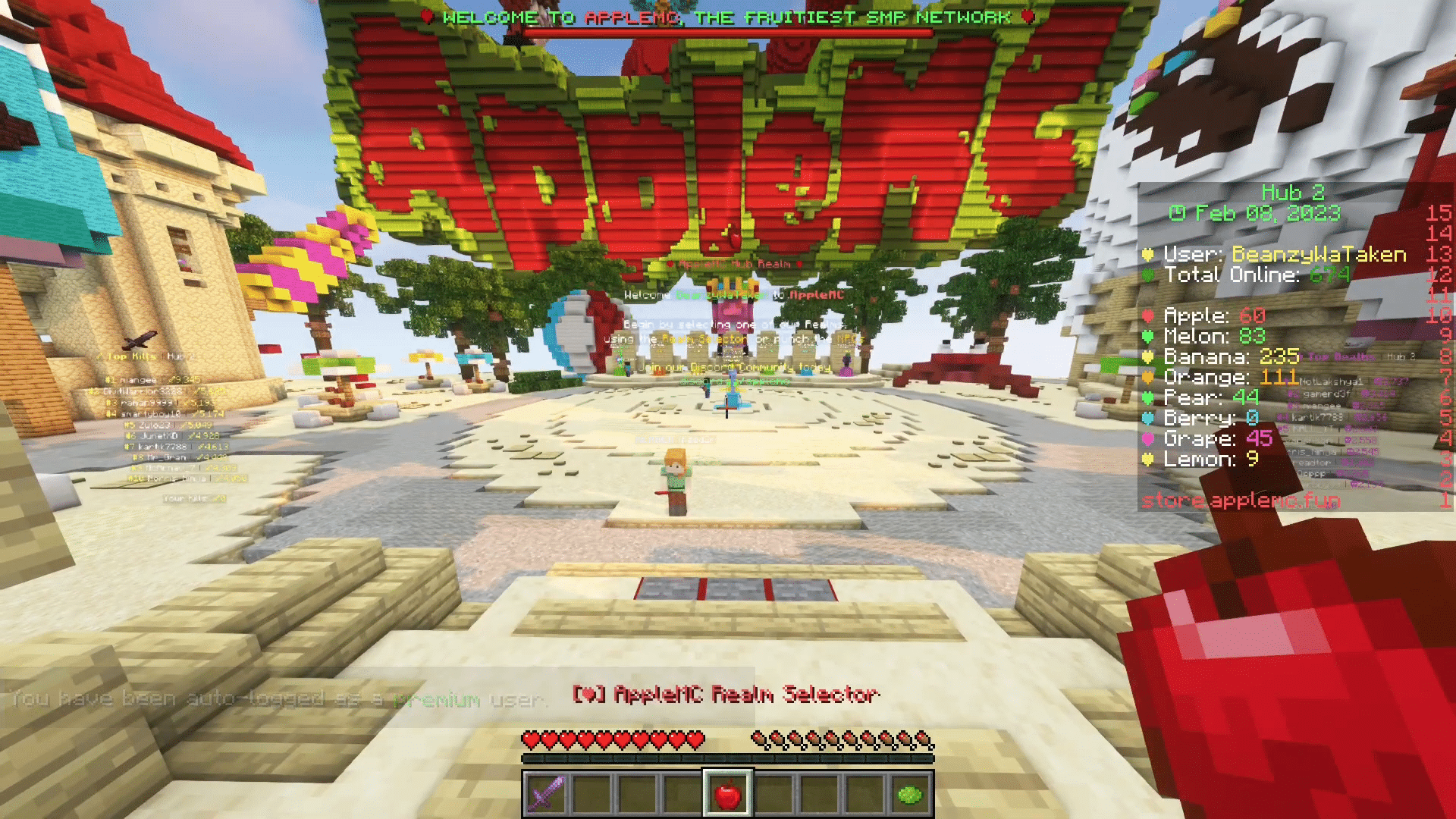 Java Server: play.applemc.fun
Bedrock Server: play.applemc.fun
AppleMC is currently ranked 13th for the best Minecraft server in general. However, their parkour game mode is one of the best in its class. This is also the largest server that hosts major weekly events and performs daily updates.
This server features a parkour dimensions game mode, which makes you go through various obstacles to reach the next dimension or biome.
Gamster
Java Server: mc.gamster.org
Gamster is another general server but with a great parkour game mode. It has various types of parkour challenges and the one we like the most is Escape Mode. With this mode, you'll be tasked to escape a room by overcoming obstacles and jumping off from one platform to another.
The server also records your best time and the current leaders for each game mode. If you're up for the challenge, you can speed run each obstacle in this server to top the leaderboards.
Other game modes available on the server are prison, skywars, factions, and skyblocks.
ItsJerryandHarry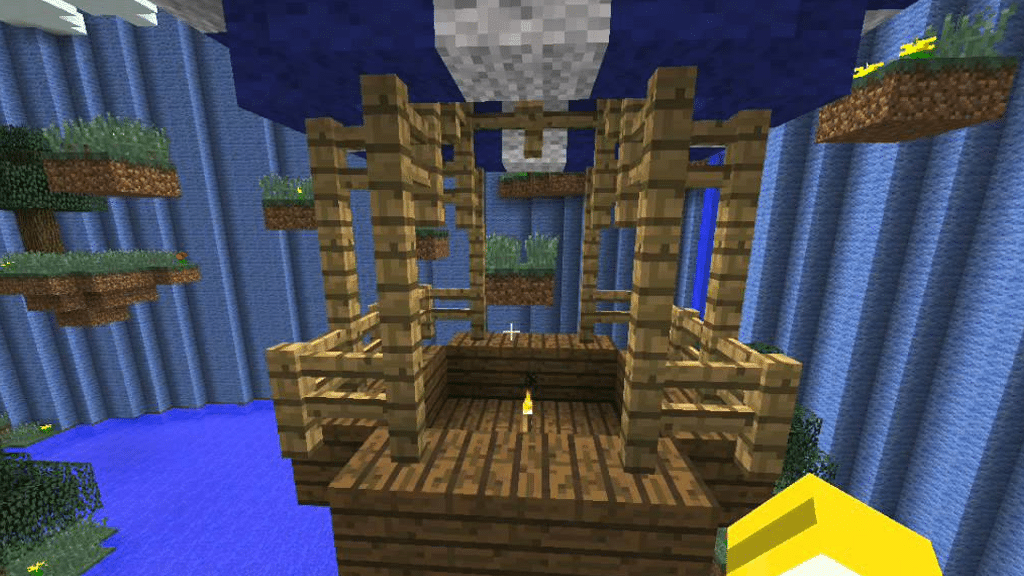 Java Server: itsjerryandharry.com
ItsJerryandHarry is a mini-game server that features an excellent parkour game mode. The great thing about their parkour server is that it gives players the option to choose the difficulty of the map they want to tackle.
From easy mode for beginners to mega mode for seasoned players, ItsJerryandHarry will surely provide fun and challenging obstacles.
You can also hide other players in the server to lessen distractions as you tackle parkour obstacles.
Other modes you can play in the server include creative, factions, skyblock, and more.
That wraps our list of the best Minecraft parkour servers. Hopefully, you can find a server where you can hone your parkour skills and become one of the best parkour Minecraft players out there!