On the hunt for the coolest Minecraft tower designs? Although building houses and treehouses can be impressive, there's an undeniable appeal to making a towering structure that reaches for the skies. 
While it may demand considerable time and effort, the end results are rewarding. This gives you a nice point of view of your world and can also serve as living or storage space.
In this article, we've listed down some of the best Minecraft tower ideas that will push the boundaries of your building skills. 
Mage Tower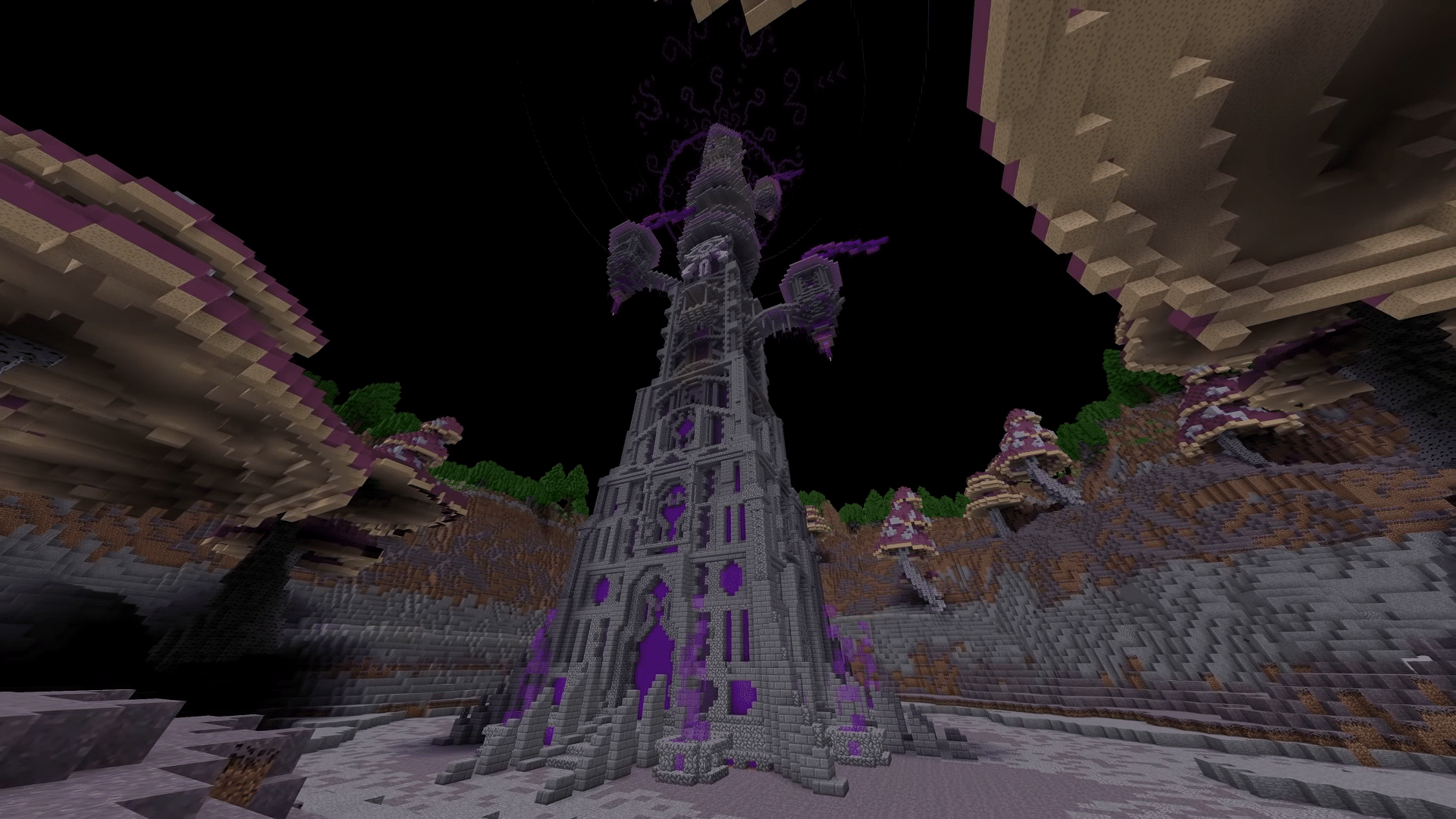 This mage tower by Jeracraft is one of the best tower design ideas in Minecraft. Despite being made five years ago, we can say that it is still unmatched in terms of scale, build hours, and overall design.
World of Warcraft is the main inspiration for this tower, mainly the Kirin Tors. Stones are used for the tower with contrasting colors of pink and purple blocks.
The tower is made down from the bedrock up to the maximum height players are allowed to build in Minecraft. It also features two sections with half of the tower suspended in the air.
Epic Tower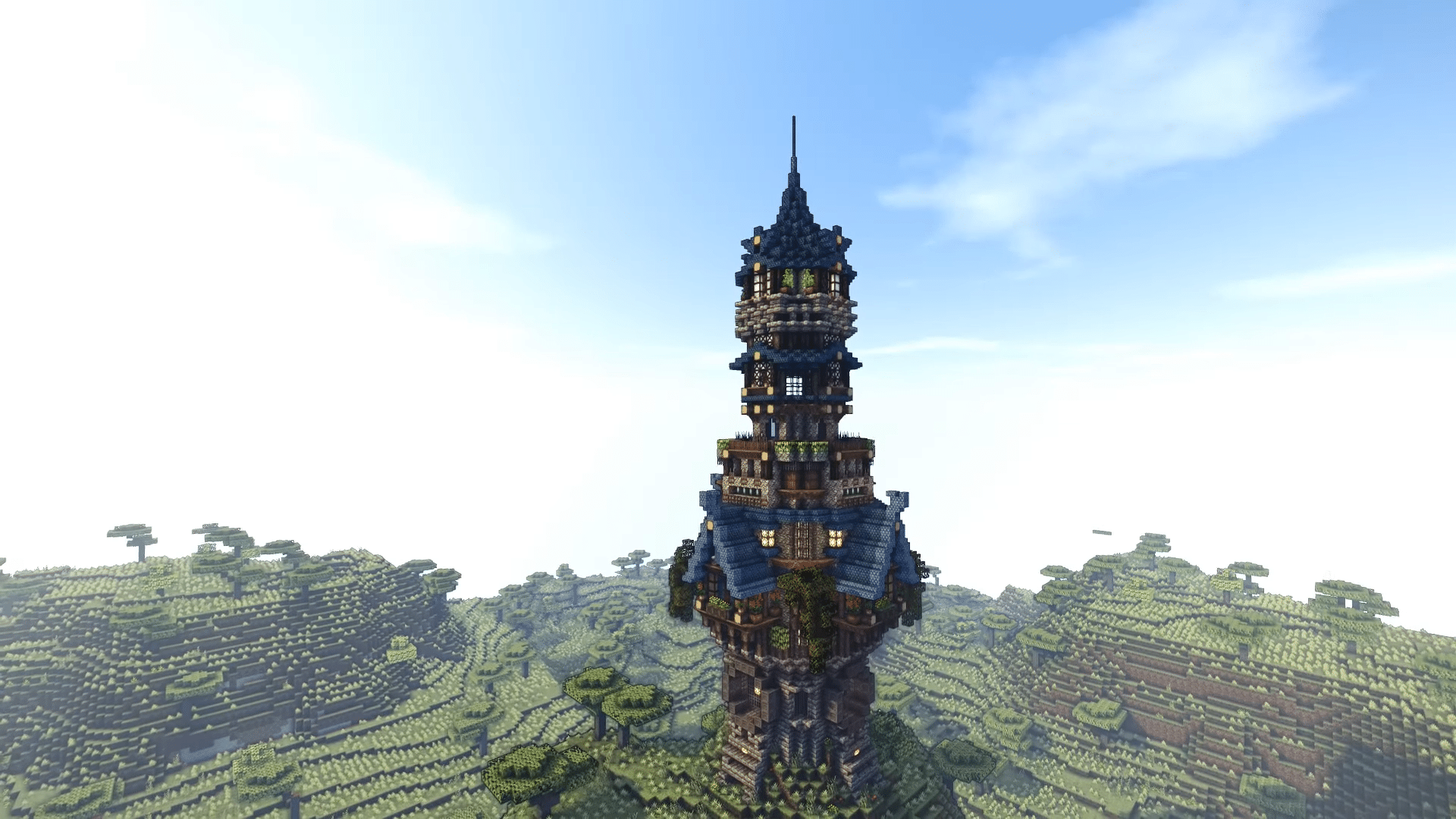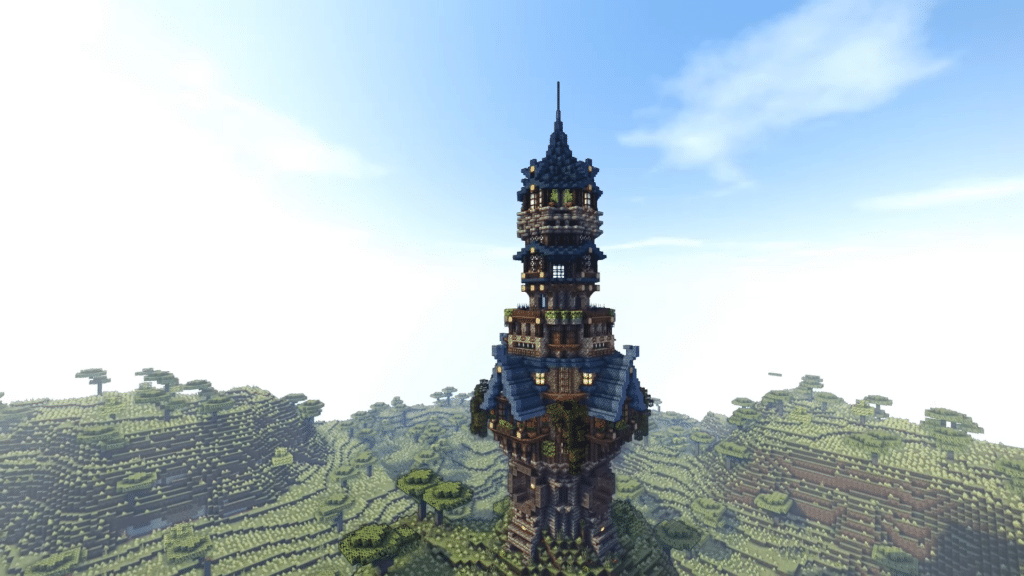 This epic tower by A1MOSTADDICTED MINECRAFT features living spaces in the middle. Technically, this tower can be your house with the added benefit of a watch tower, allowing you to see incoming dangers. 
The entire structure is mostly made of stones with some accents of wood. Steel bars are added to the windows for added security.
What's great about this tower is that it is built on top of a hill, giving you extra height without having to build a tall structure.
Skyscraper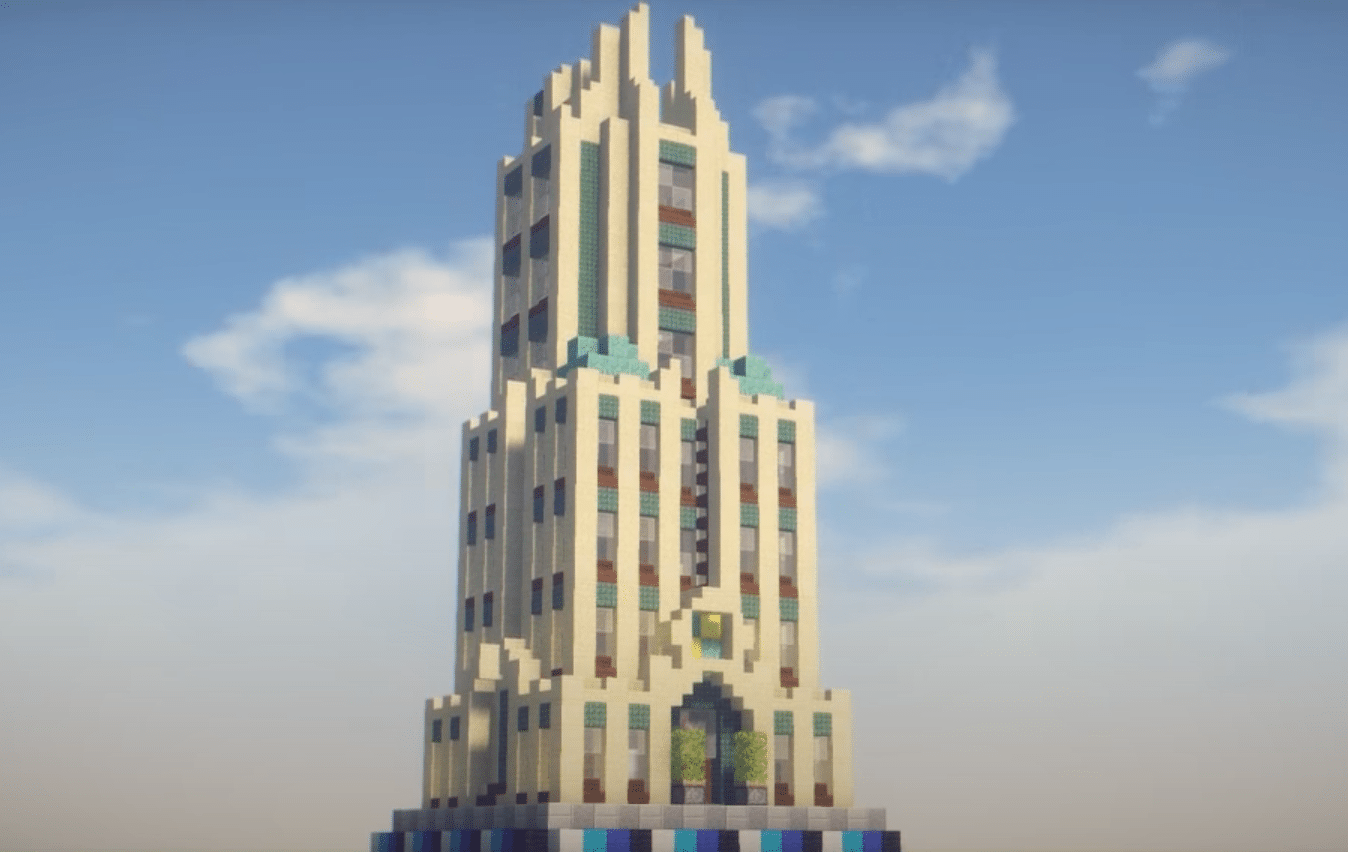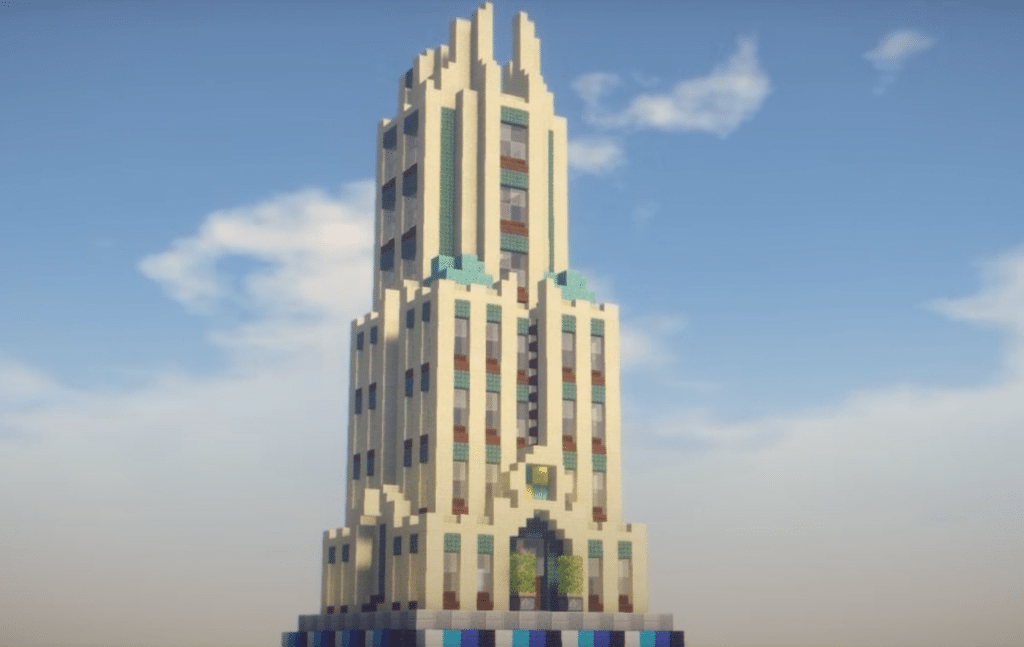 This 1920s inspired skyscraper tower by Pixlriffs will fit most city builds. This tower fits in a single chunk of 16×16 blocks, making it very easy to place anywhere. Most of the structure is made out of sandstone blocks. 
Being a building for the metro, the walls of this skyscraper are made from glass supported by dark oak stairs at the bottom and dark prismarine at the top.
Entering the building, you'll notice the red carpet that leads to the front desk and the spacious lobby that screams elegance.
One Chunk Wizard Tower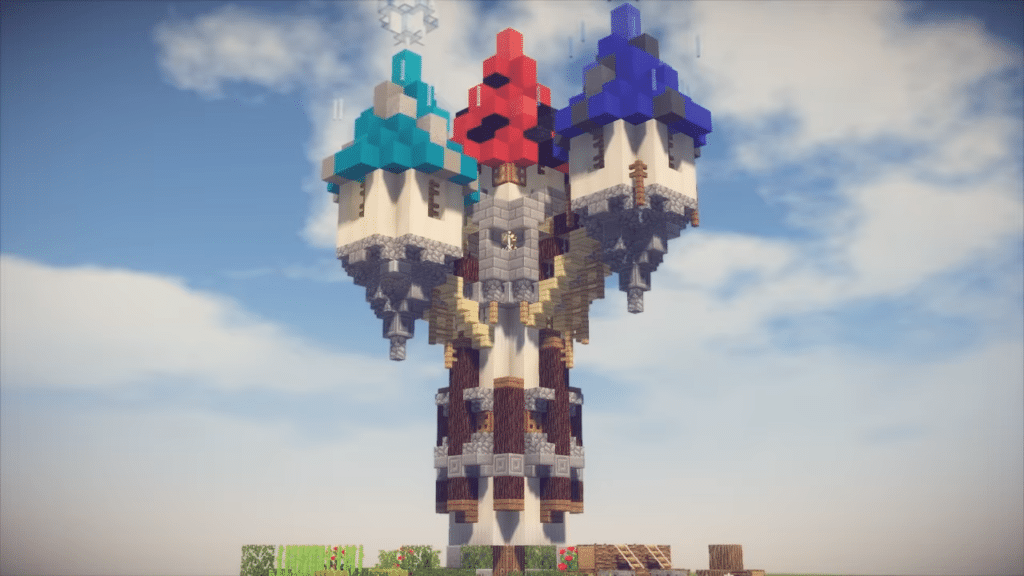 If you are looking for a compact tower design, this one-chunk wizard tower by Pixlriffs is the one for you. Despite being inside a 16×16 block, it provides enough space for enchanting areas, storage rooms, and living quarters. 
Unlike other builds mentioned above, this wizard tower is doable even in survival mode. The structure isn't too complicated and would not take you over 5 hours to complete. This tower is made from stones, wood, and sand blocks.
Avomance Tower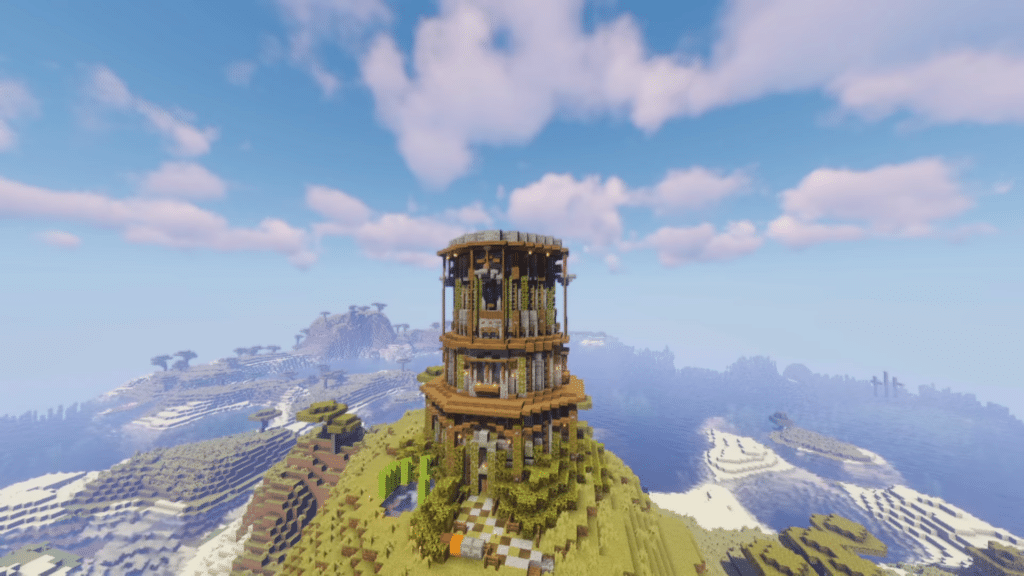 This mage tower by Avomance is part of his Avomancia Landscape. It blends well with medieval-themed villages and structures made mostly of cobblestones and wood. The entire tower features wood accents that complement the vines and mossy cobblestones that make up the structure. 
Now, Avomance did not place anything yet on the inside, but this gives you the freedom to design the interior based on what you need and like.
Big Ben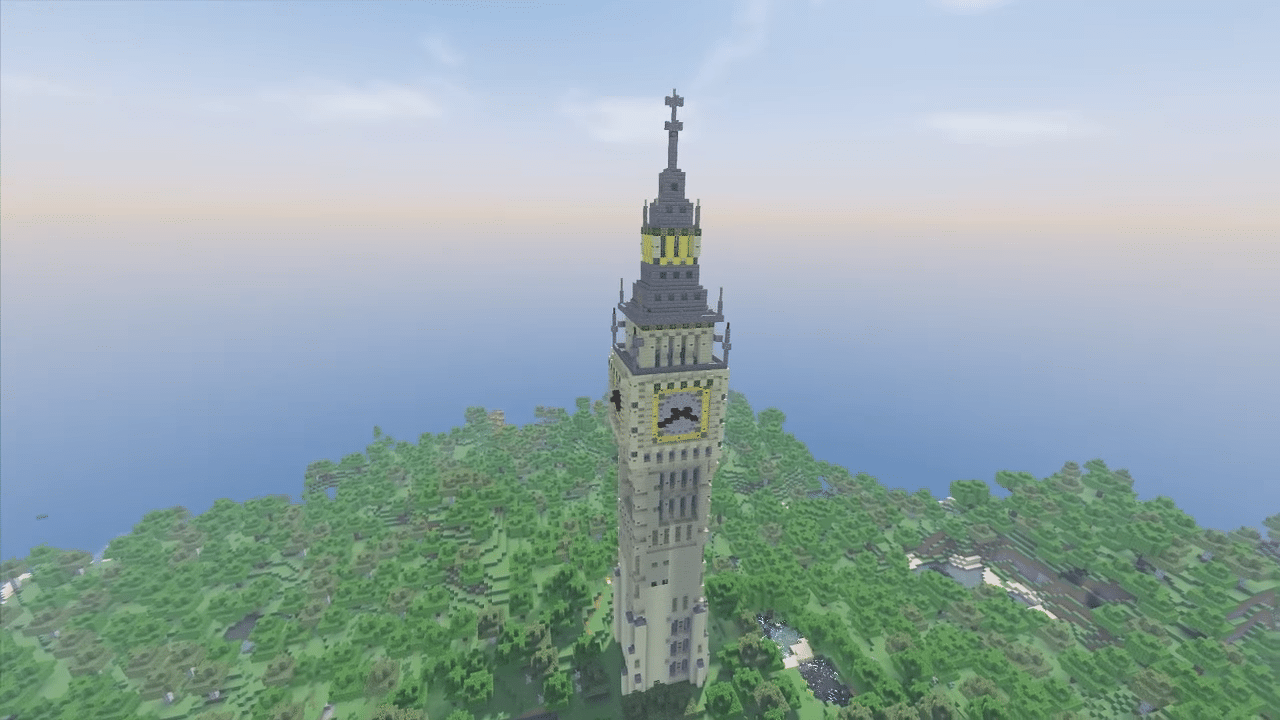 If you want to have some sort of reality in your world, you can create real-world structures like Big Ben. This build N11cK gives you a walkaround on how to make the infamous Big Ben in Minecraft. 
Most of the structure is made of end stone bricks. Although the entire building isn't a 1:1 copy of Big Ben, N11cK incorporated some designs that look good in the game.
Of course, the main highlight of this build is the massive clock on top of the tower.
Avengers Tower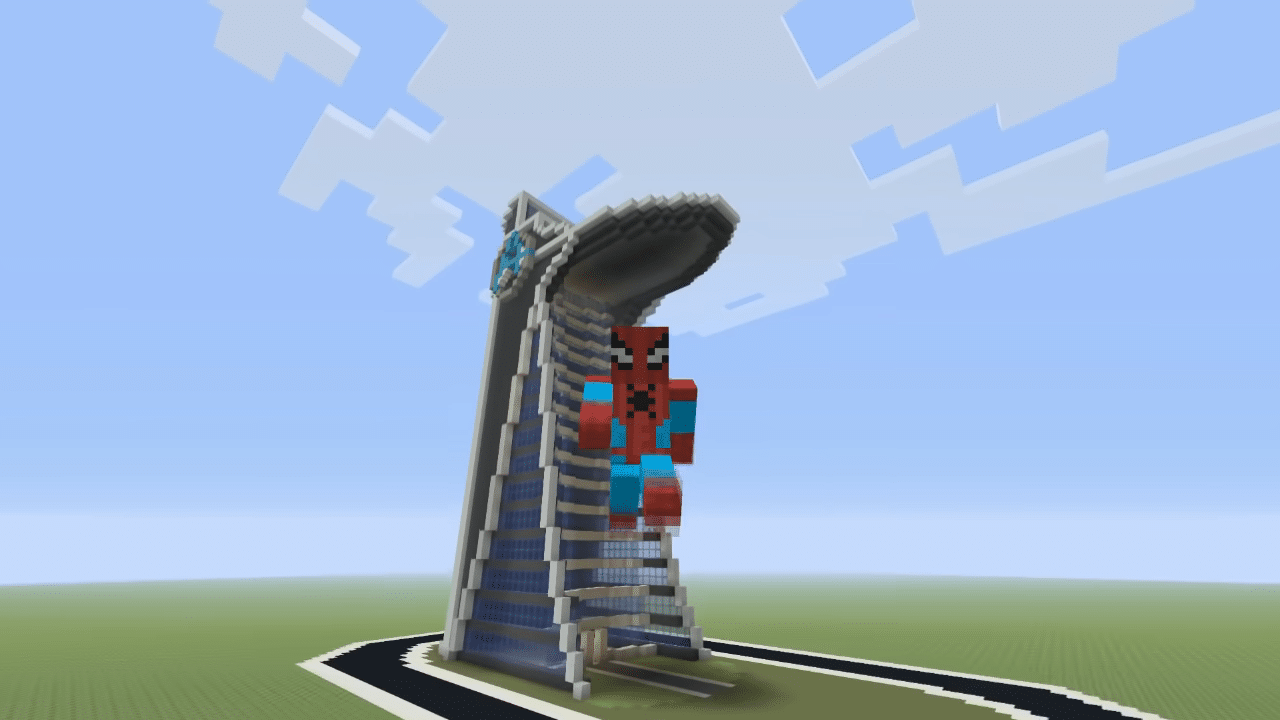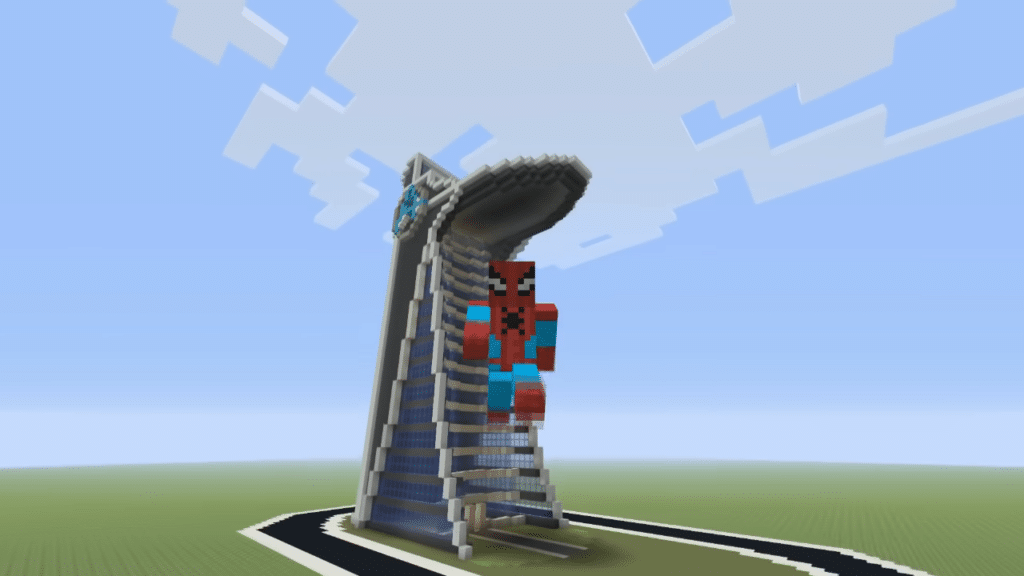 If you love the Marvel Cinematic Universe, you might want to try this build from TSMC. Basically, this tower is inspired by the Stark Tower seen in Spiderman Homecoming and it looks sick on Minecraft. 
The base of the tower fits in a 30 x 19 block area and is mostly made from gray and white concrete blocks. The main attractions of this build are the massive roof deck that sticks out on top of the building and the Avengers logo.
Paw Patrol Tower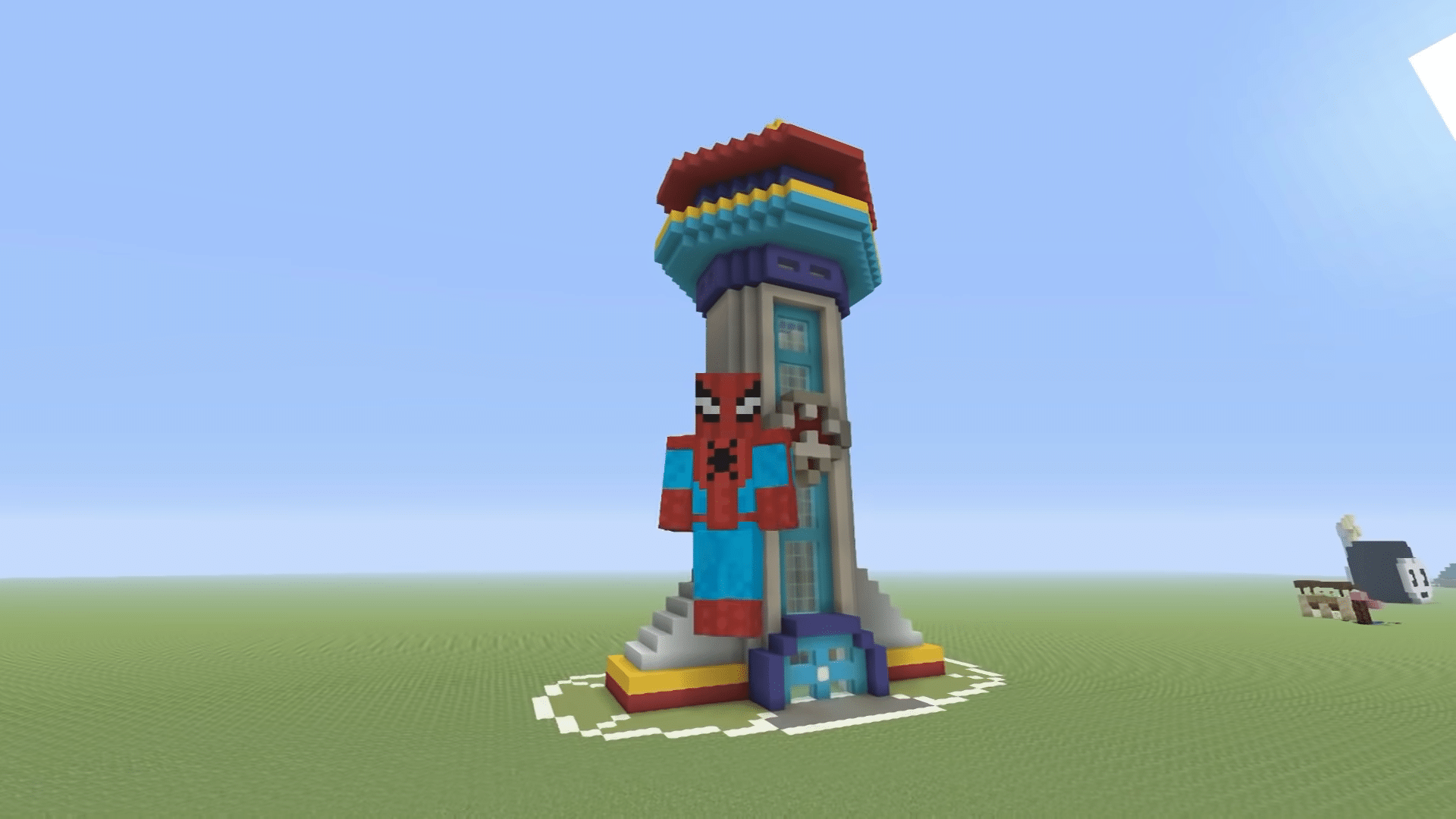 Here's another cool Minecraft tower design idea from TSMC, the Paw Patrol Tower. If you play Minecraft with your kids, building the Paw Patrol Tower is a great time to spend together. The iconic paw logo can be seen in the middle of the tower and the massive telescope is on top. 
However, what's not present in this build is the slide that goes around the tower from top to bottom. The mini structures around the tower are also not present but you can also build them if you want to complete the look.
Survival Tower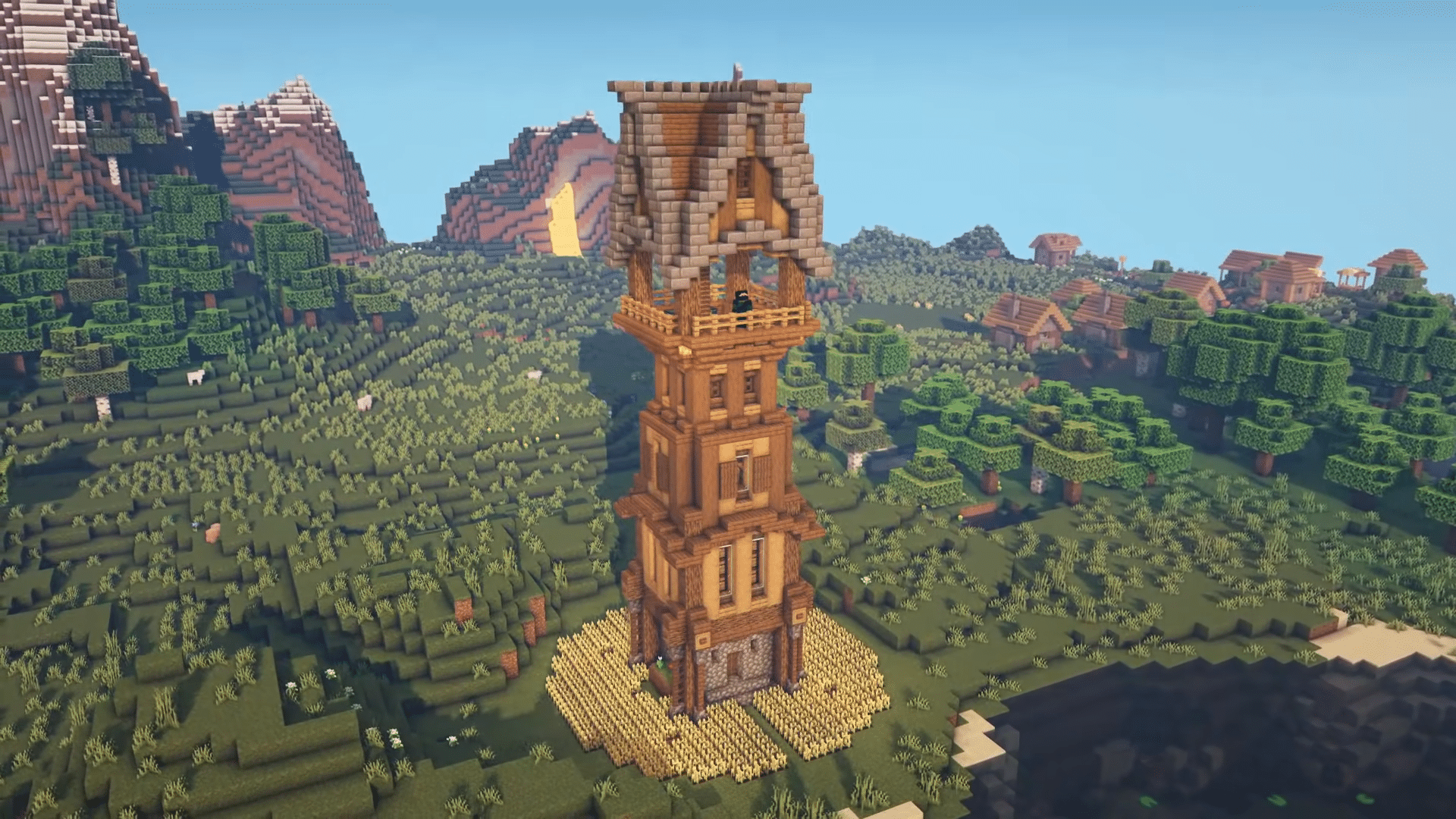 This survival tower by ItsMarloe is a great base that you can start with if you're just getting into Minecraft and want something that can help you survive. Being a survival tower, it is made from materials that can be easily obtained in the game. 
You can also use the tower to store valuable items or as a safe haven where you can recharge when needed.
Although it is made from simple materials, this build by ItsMarloe looks amazing. From windows that span the length of pillars to the massive roof, everything added to the tower blends flawlessly.
The Burj Khalifa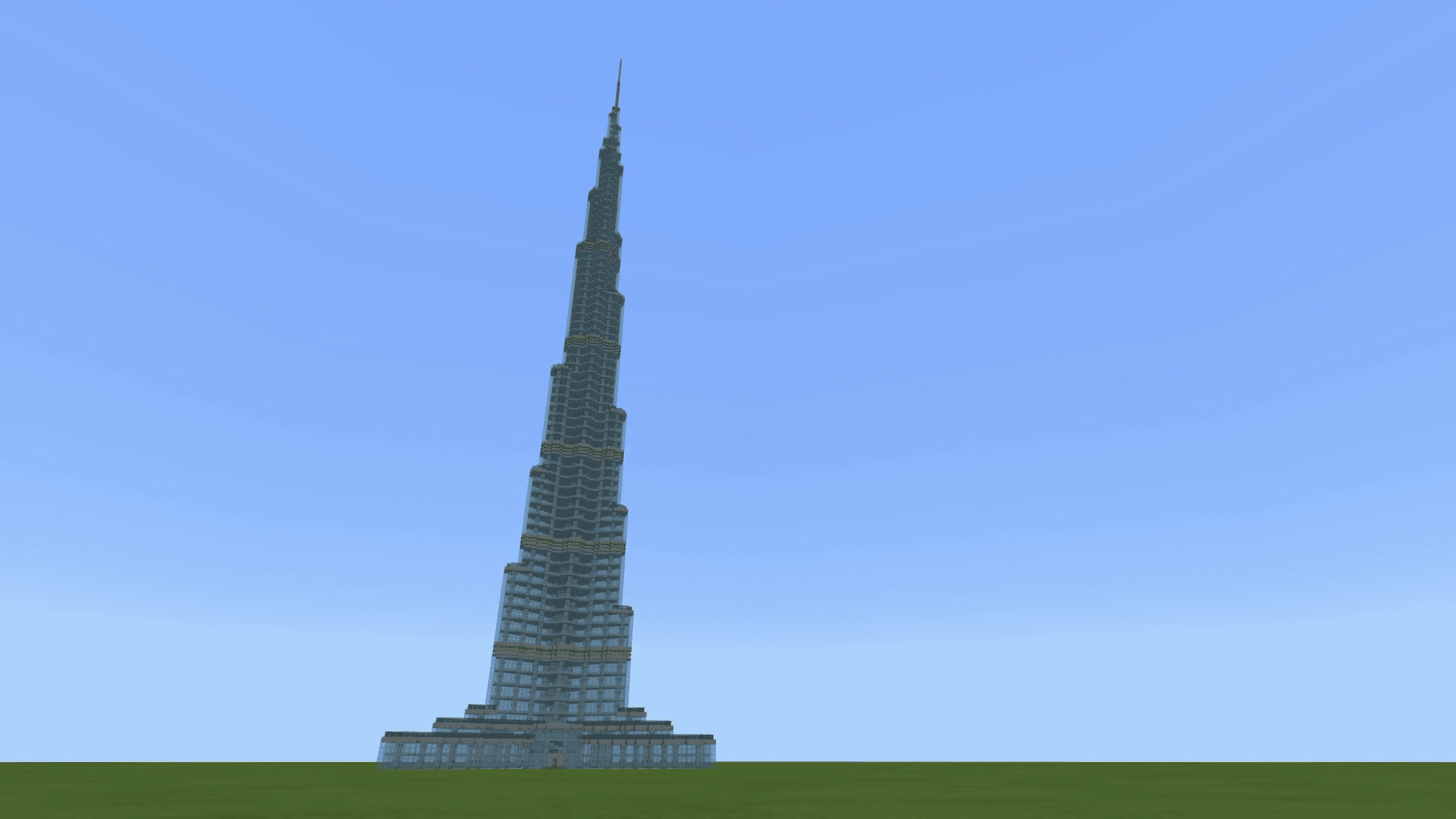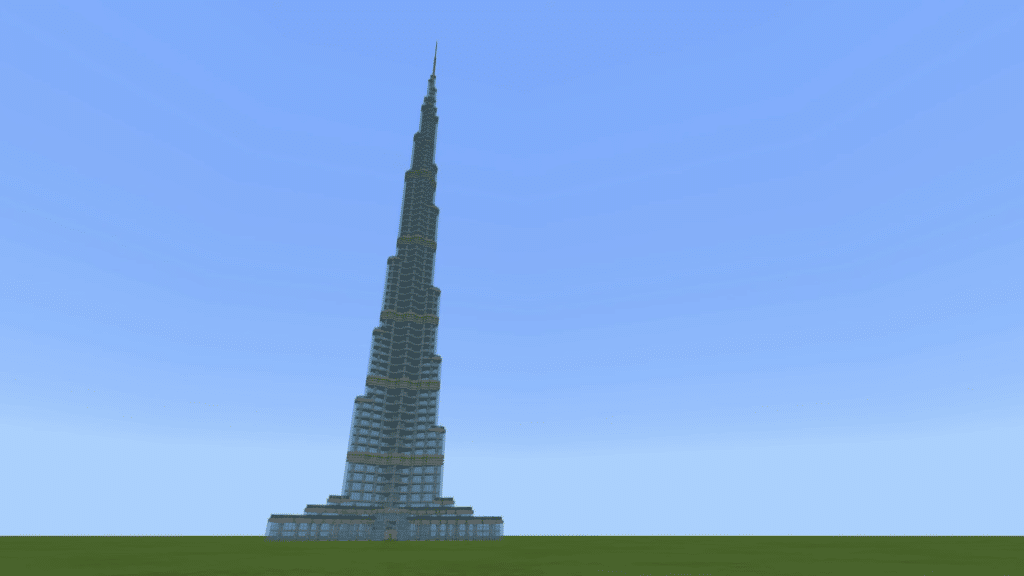 Burj Khalifa is currently the tallest building in the world. It has 163 floors and a height of 828 meters. And if you want a towering structure in your world, you can follow this Burj Khalifa built by Black Beanie Gaming, which is one of the best tower design ideas in Minecraft.
While the Burj Khalifa is a skyscraper building, you can repurpose it as a tower in Minecraft and make it your fortress. It will also look amazing on any cityscape build.
The entire building is made from cyan glass, smooth quartz, and polished andesite blocks/stairs/slabs.
These ten Minecraft tower designs offer a delightful array of options for players looking to elevate their building skills. From majestic mage towers to iconic real-world structures, each design serves as a testament to the incredible possibilities that await in the world of Minecraft.