Guns are integral to any war game, including Call of Duty. Call of Duty: Modern Warfare 2 Gunsmith is looking to make changes in its latest iteration. The changes aim to make weapon-making easier and also allow for impactful modifications to your guns. The game looks good on PC and consoles, and so are its changes.
The Gunsmith was introduced with Modern Warfare in 2019 and became a fan favorite instantly. No longer were you bound to just unlock a couple of attachments that could be used on the leveled-up weapon.
Modern Warfare 2 Gunsmith – How It Works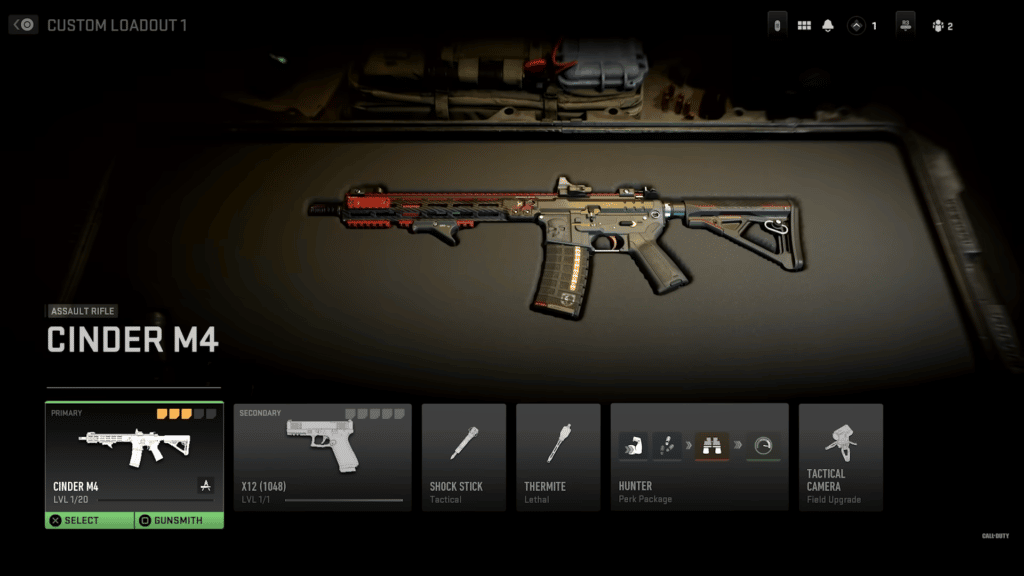 This time around, you have meaningful attachments that changed the whole feel of the gun most of the time. Modern Warfare 2 Gunsmith is going one step ahead and giving players a new way to progress by leveling up.
Here are two of the biggest changes and how Modern Warfare 2 Weapon Progression works:
Modern Warfare 2 Gunsmith – Platforms:
Unlike preview Call of Duty games where you unlocked a weapon, for example, the M4 or AK47, you'll be unlocking "Platforms" in the new game. The platforms are the base of the weapons. As you level up the platform, you receive "Receivers" by changing the receivers on the platform you can change the gun.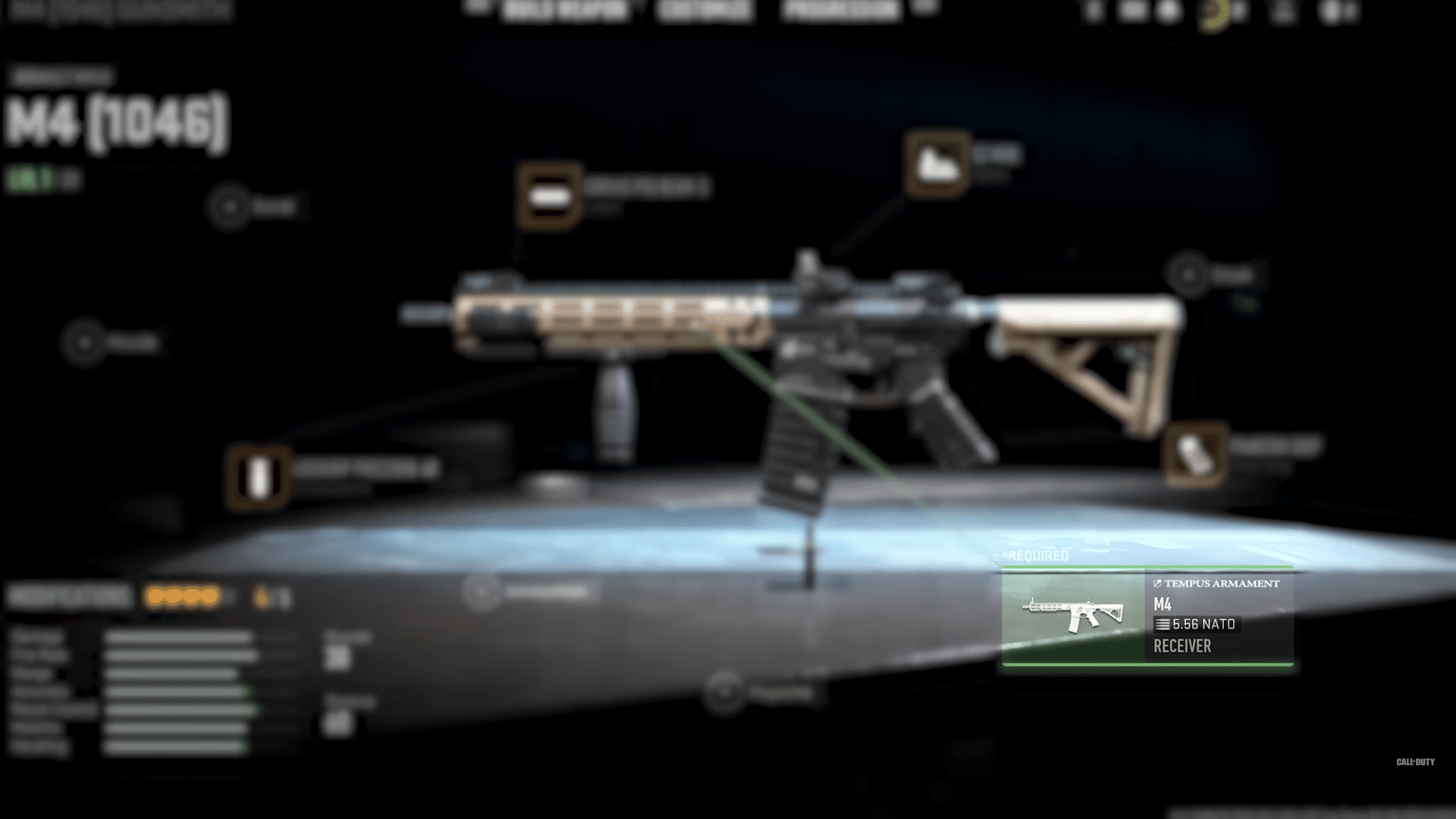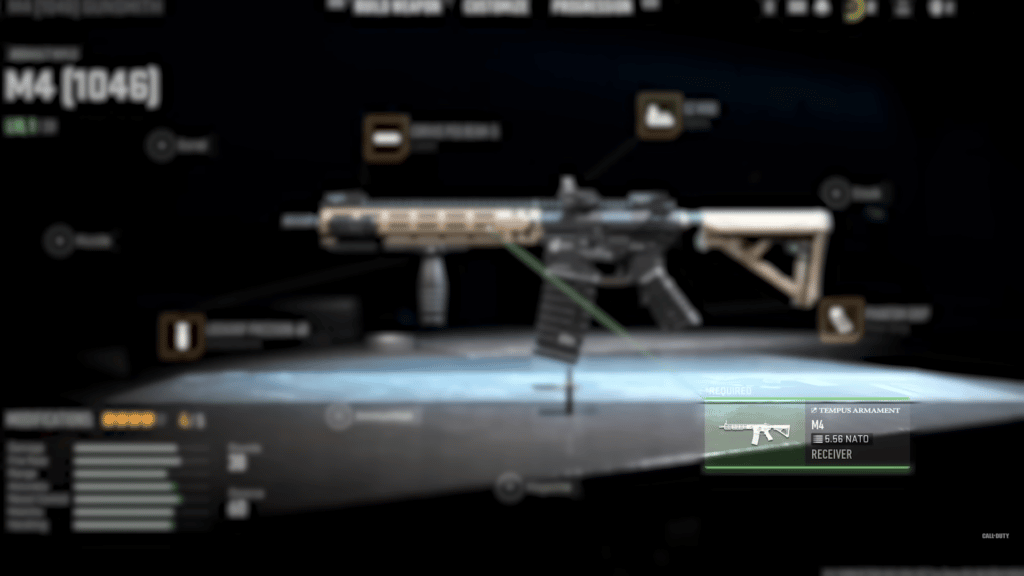 Here's an example, you unlock the M4 Platform, which can then turn into either 556 Icarus or FTAC Recon when you reach levels 12 and 15 with the platform, respectively. As you level up more, you can convert the 556 Icarus into M16 and the FTAC Recon into FSS Hurricane.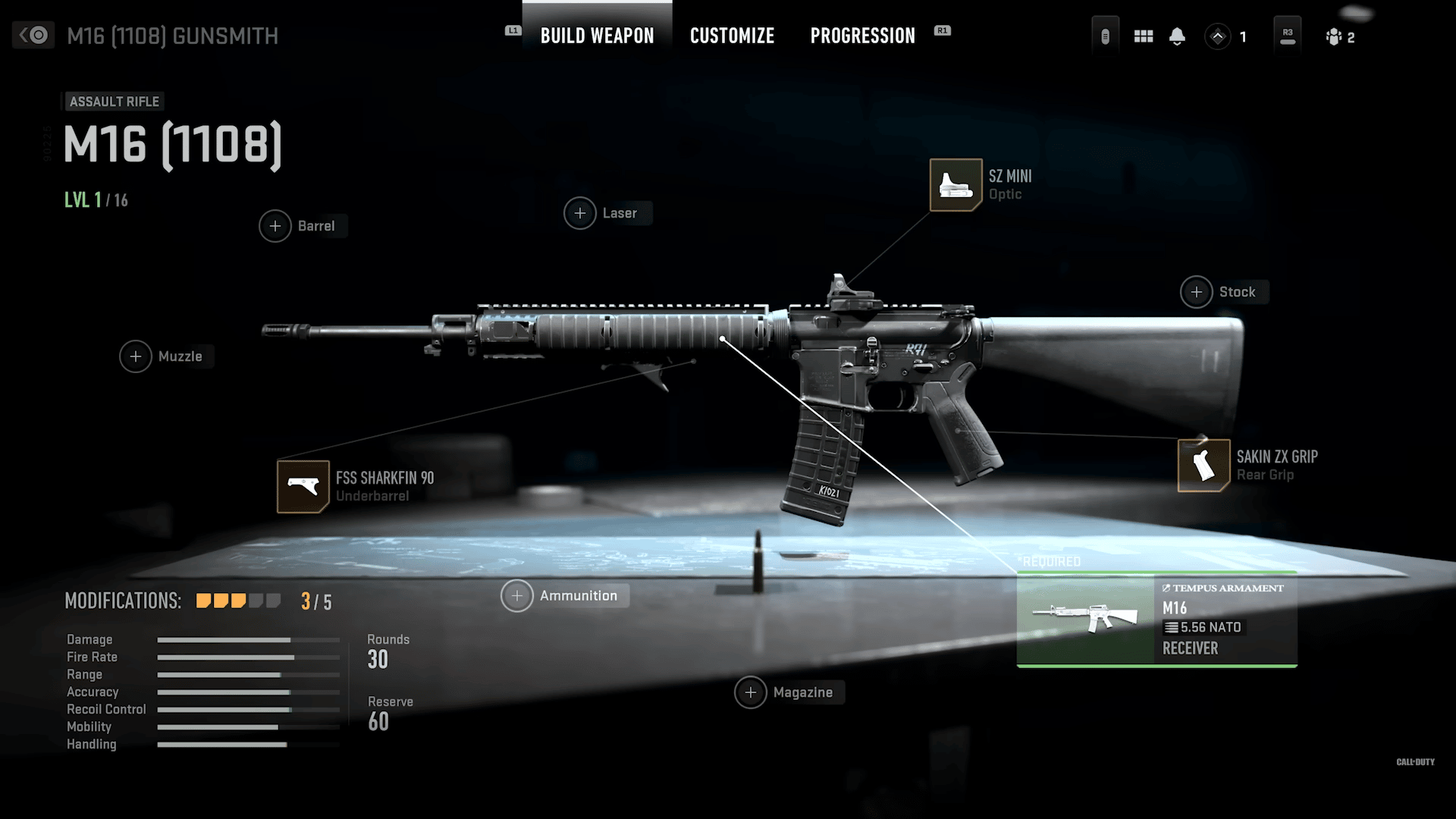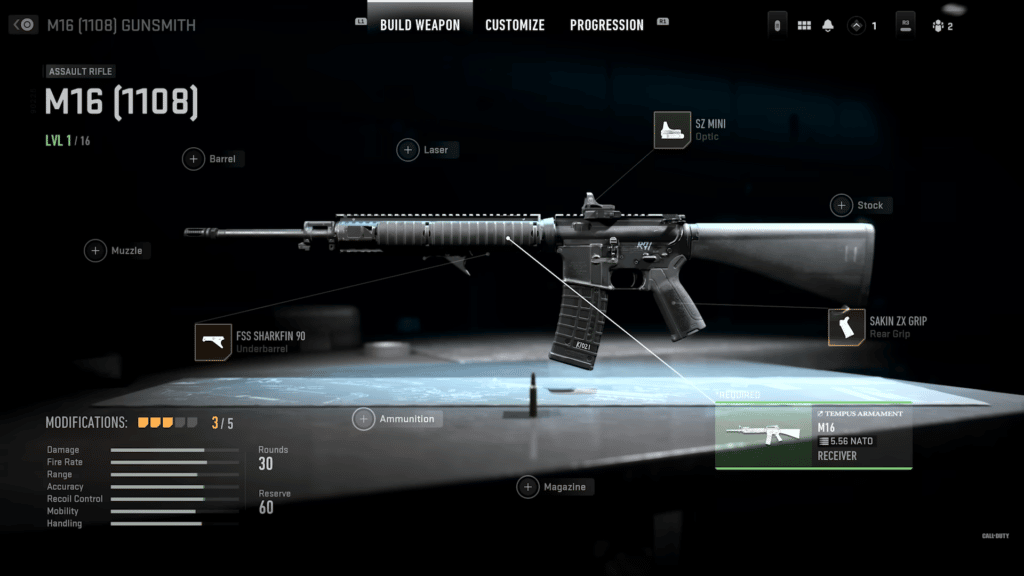 So from just the M4 platform, we are getting a battle rifle (FTAC Recon), an LMG (556 Icarus), a burst fire rifle (M16), and an SMG (FSS Hurricane). This is just one platform in Modern Warfare 2. It may sound complicated, but in use, it is simple and easy to progress. A welcome change to the MW2 gunsmith, which we can see becoming a mainstay in the series.
Modern Warfare 2 Gunsmith Attachments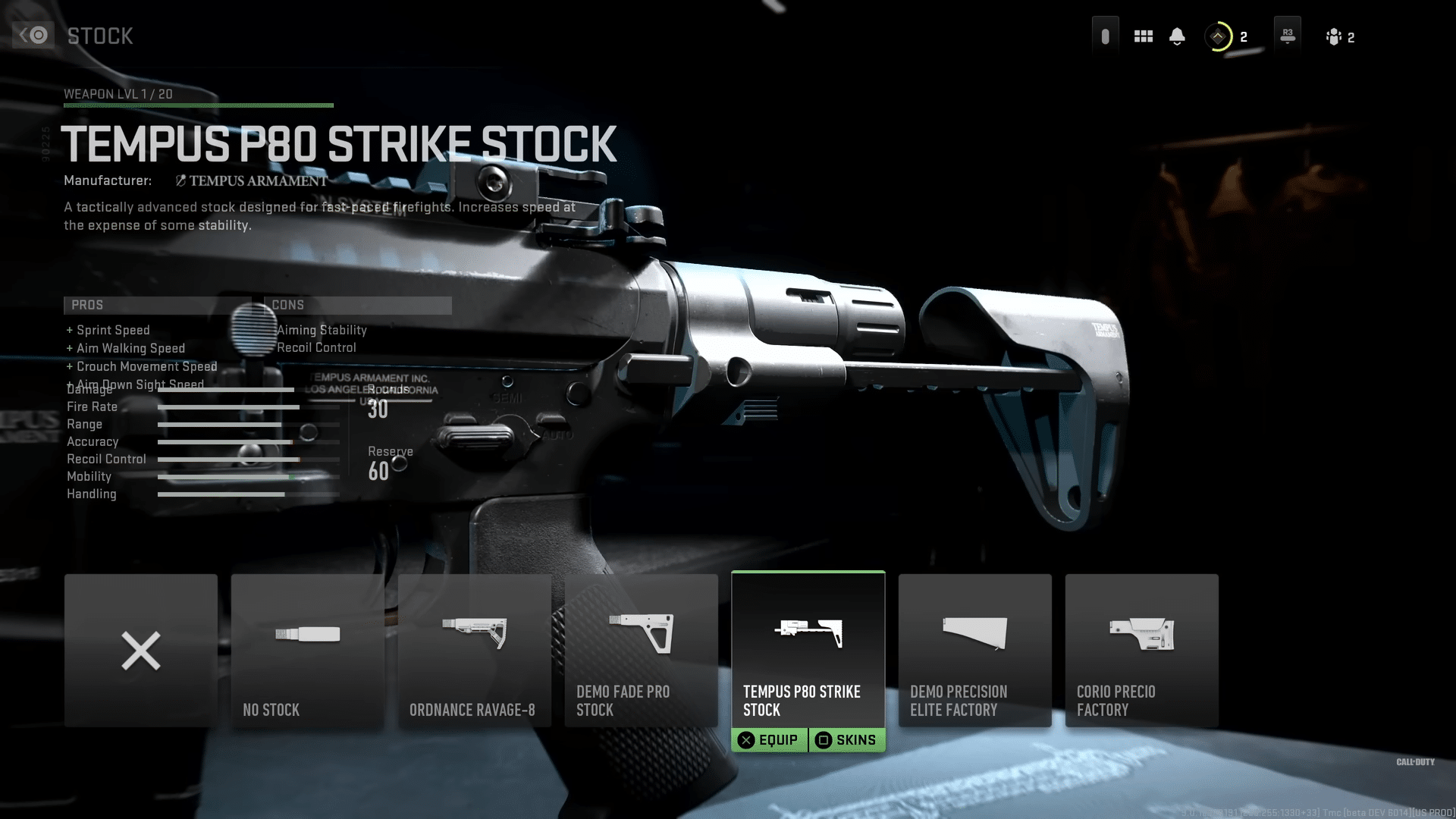 The attachments in Modern Warfare 2 weapon progression are different as well. In past CODs, you unlocked attachments for individual weapons. Each weapon had a different progression path and unlocks, even if the attachment is essentially the same.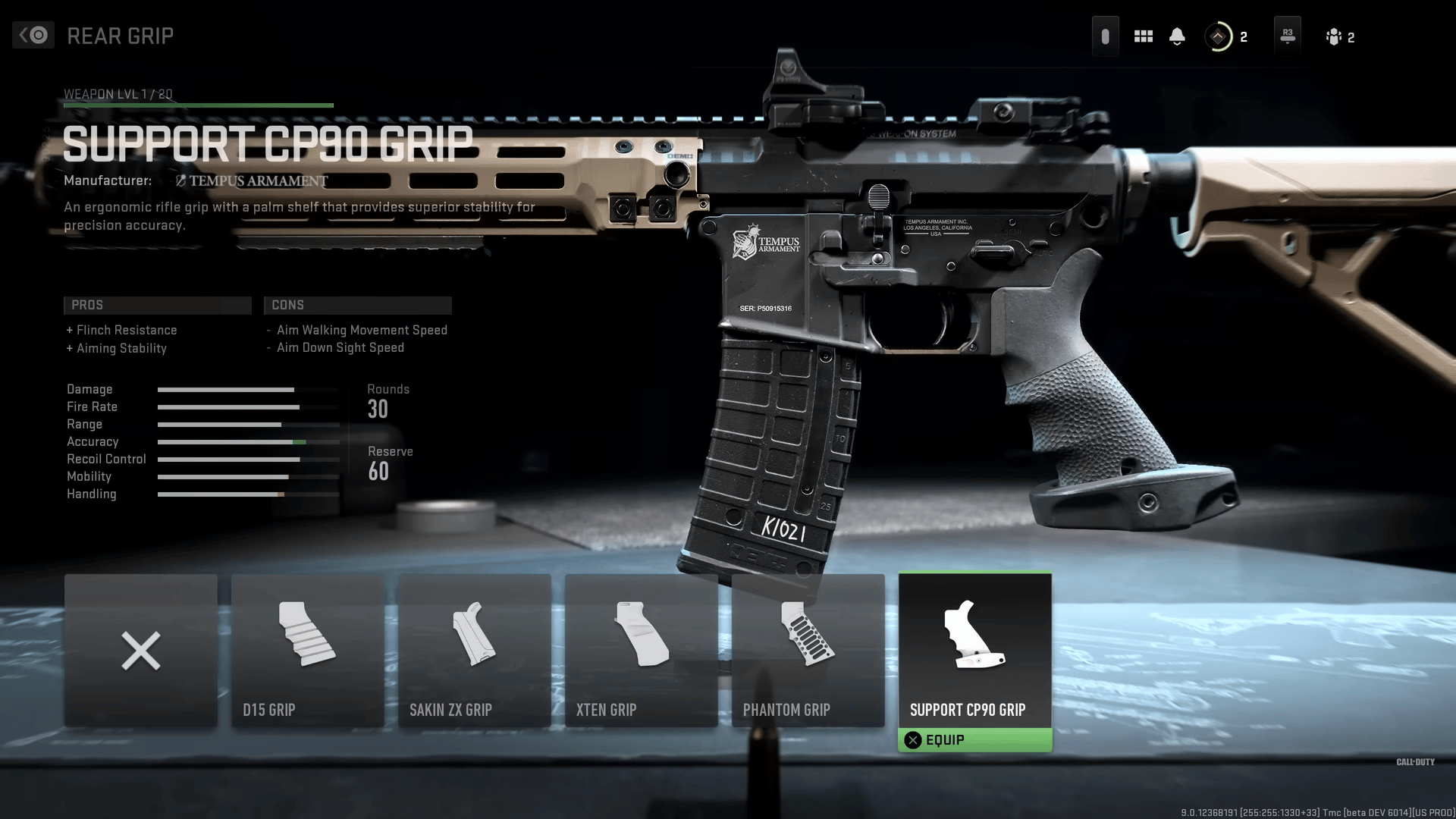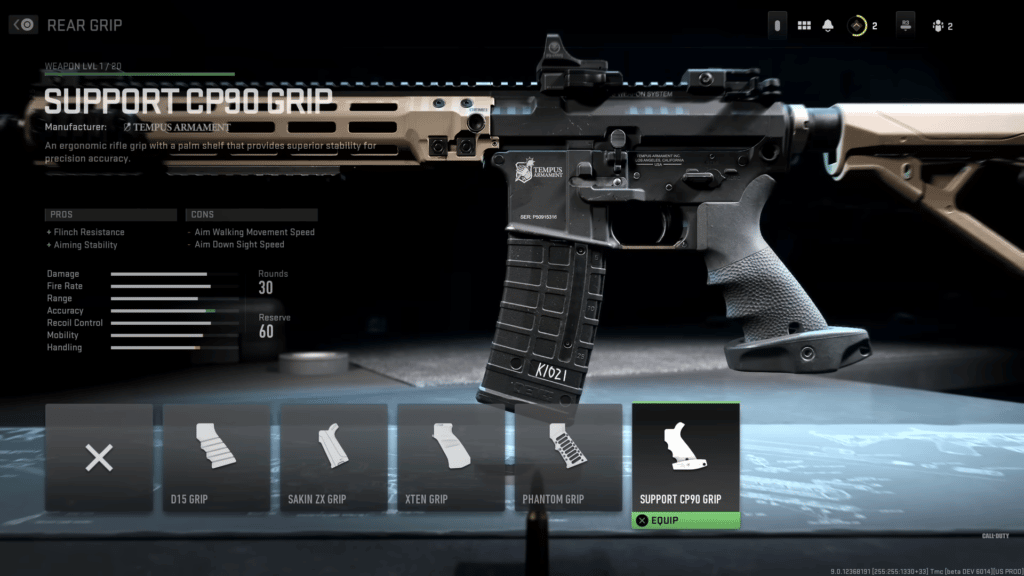 This time around, you unlock attachments for the platform. Meaning any attachment unlocked for the M14 will be usable on the 556 Icarus or FTAC Recon. Of course, some exceptions are made in terms of attachment capabilities, but generally, most attachments unlocked for the platform can be used with all variations.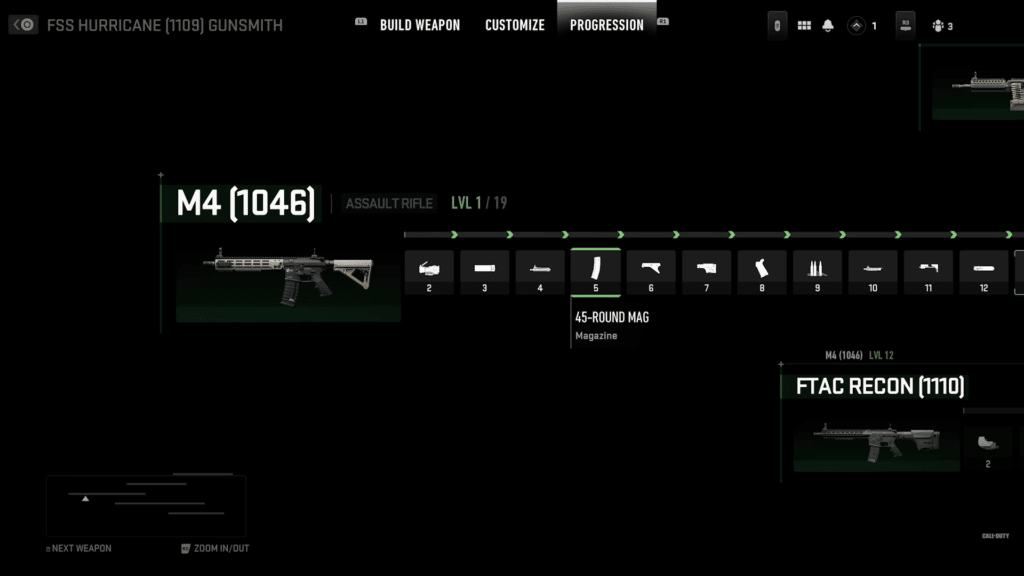 This streamlined way of unlocking guns and attachments in Modern Warfare 2 Gunsmith is exciting and new. While initially, you'll need to feel your way around once the game releases. However, in our experience, you'll be making new guns in a short amount of time.
Here's a great explainer video by the developers:
Conclusion
The Modern Warfare 2 Gunsmith is a positive move. The improved and simple way of unlocks is going to be a big hit among the players. However, we still don't have actual numbers to quantify the changes attachments make in any weapon. Black Ops: Cold War had details that gave you exactly that. Hopefully, Infinity Ward will reconsider adding stat details.
Call of Duty: Modern Warfare 2 comes out on October 28, 2022.