Tom Henderson is a well-known leaker and is also a somewhat good artist if you are to believe that he gave us a look at the first Modern Warfare II artwork. He has a knack for doing this since he did this once before with Battlefield 2042. The art has been taken down, but we did manage to save a copy of the art.
First Modern Warfare II Artwork – A look at what to expect?
Time and again, we have been told that Modern Warfare II is going to be the next entry in the Call of Duty series. After the series has stayed in World War 2 and the Cold War for 2020 and 2021, we will finally get a sequel to 2019's Modern Warfare.
While the original tweet by Tom has been deleted, the artwork he did has been preserved.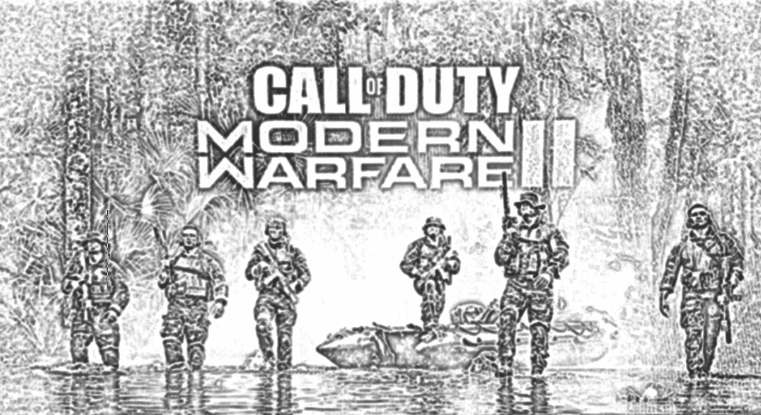 Unfortunately, the artwork got a DMCA takedown by Activision.
You can view the cached versions of the two images he shared here and here. It is believed that he was originally planning on uploading individual images one at a time after every hour, leading up to all images being revealed after 6 hours.
However, halfway through, Tom dropped the entire image and soon after, got DMCA'd by Activision on Twitter. The images were originally broken up into separate pieces and labeled as 1/6 and 2/6, but 2/6 was the furthest he got before dropping the main image.
For fans who played Modern Warafre (2019) they will recognize that the game is indeed going to bring back Soap and hopefully the only TF141 crew from the original Modern Warfare setup.
So far we have only seen scarce artwork, but given Tom's track record, it is safe to give him the benefit of the doubt and the Activision takedown could act as a double confirmation for this scenario too.