Flightless has released a decent top-down arcade racer and a possible Mario Kart competitor. Monster Racing League is one of those games that we thought we wouldn't need but I think they managed to pull off a surprisingly fun fast-paced experience.
This early access title was released last March 2023 and after a couple of updates, the developers decided to go free-to-play according to their Steam announcement.
This isn't a realistic driving simulator, but they were able to give a breath of fresh air into the racing genre by introducing an auto-driving mechanic, making it accessible for both casual and competitive players. So here's a quick look into our first impressions of Monster Racing League.
Presentation & Graphics
When it comes to the game's art style, it's reminiscent of Mediatonic's Fall Guys. The monsters are cute and look more annoyed than scary. The tracks and environments are lively, and there's a theme for each one.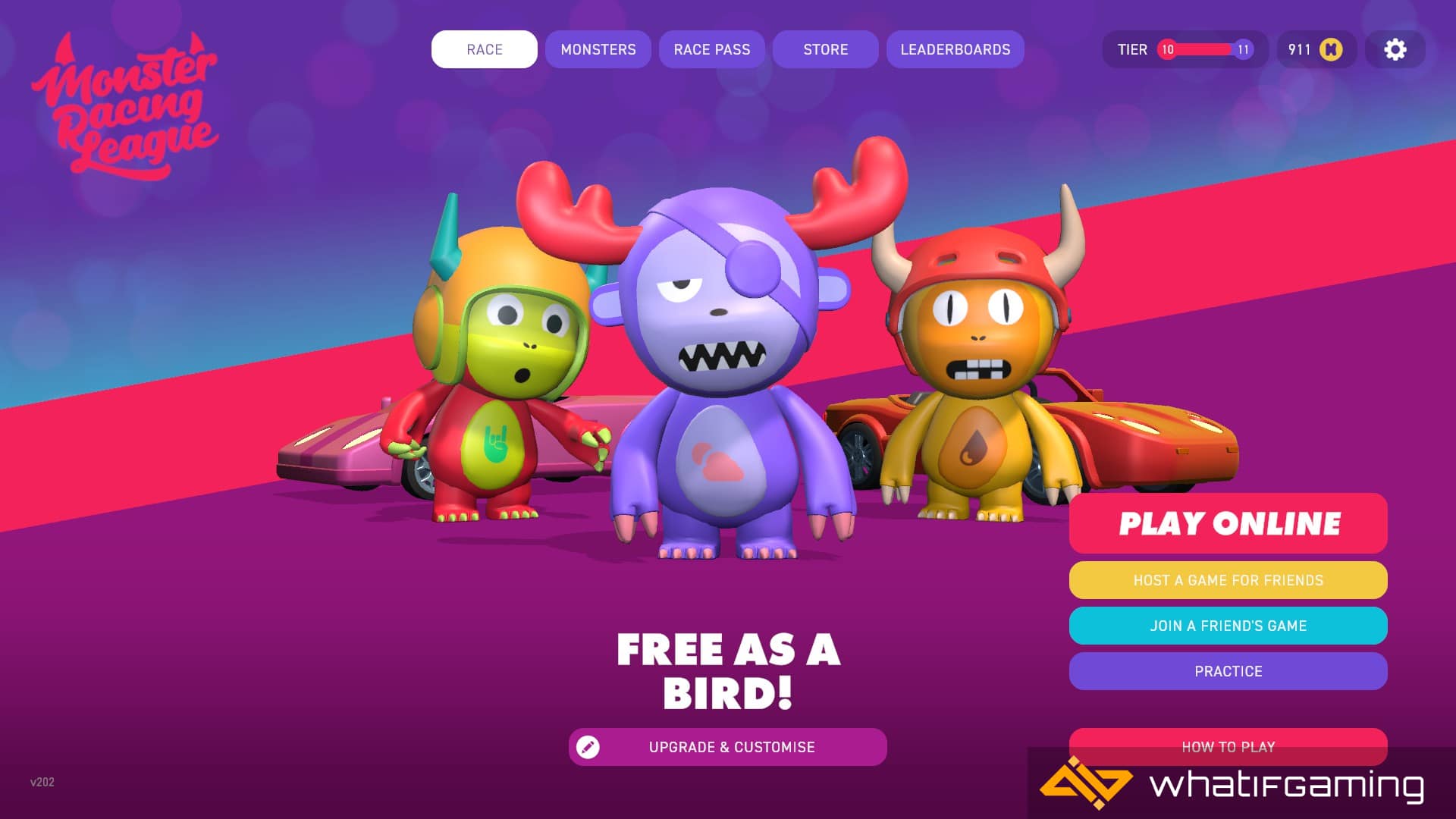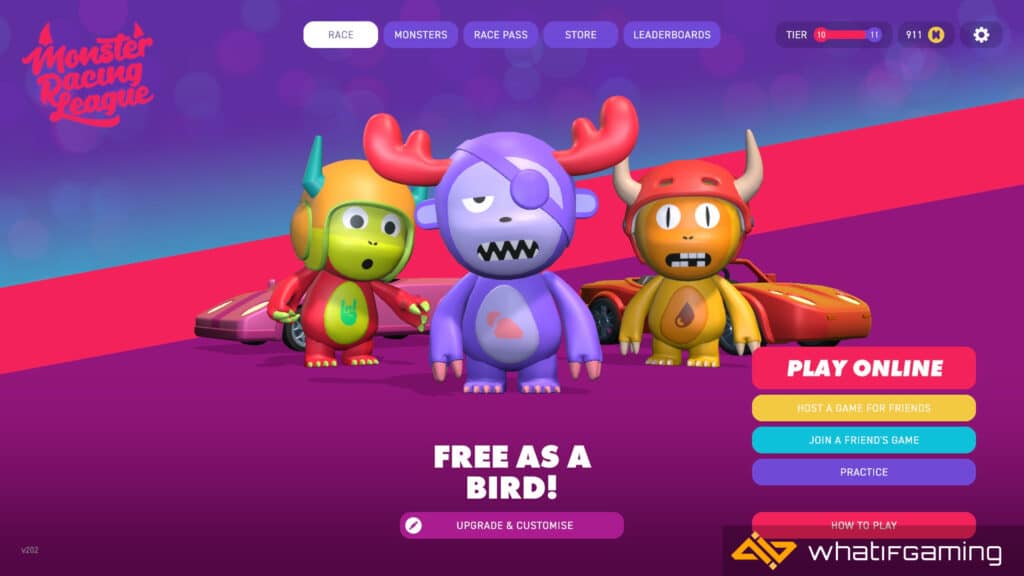 It's just missing a cinematic replay feature so we can show off our key moments in the race. It'll be easier to create video content as well and I can imagine myself narrating the key race highlights that I was able to pull off.
The devs are working on a spectator mode in Monster Racing League according to their Steam page but they haven't given a specific timeline yet. Also, it could've been better if whenever I hopped into a multiplayer match, the tracks should also change instead of just focusing on one track.
Customization & Race Pass
Monster Racing League gives away some generous cosmetics even if you don't get the premium race pass. I would even say that the race pass provides a balanced grind. I can't conclude right away if the game feels pay to win because of the other players' abilities that I've encountered such as the Chompers, Mallet, and the Swap, which I find the most annoying ability.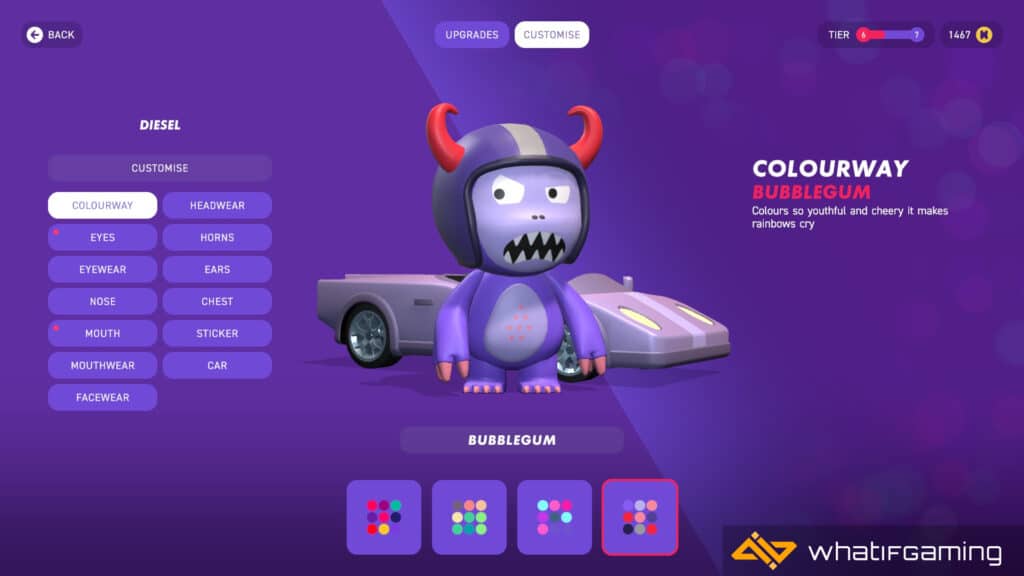 You get cosmetics such as the face, body, as well as colourways for your monster. Currently, there is a limitation when it comes to customizing your car. However, regardless if you purchase the pass or not, you can unlock a couple of cosmetics as well as monsters in your racing crew collection.
Gameplay & Racing Mechanics
The gameplay loop of Monster Racing League is easy to hop into but it is hard to master. 10 players will go head-to-head in a mini-grand prix with a single circuit or sprint race track in 3 rounds. The challenge that this game brings compared to other arcade racing games is that the tracks don't have a minimap.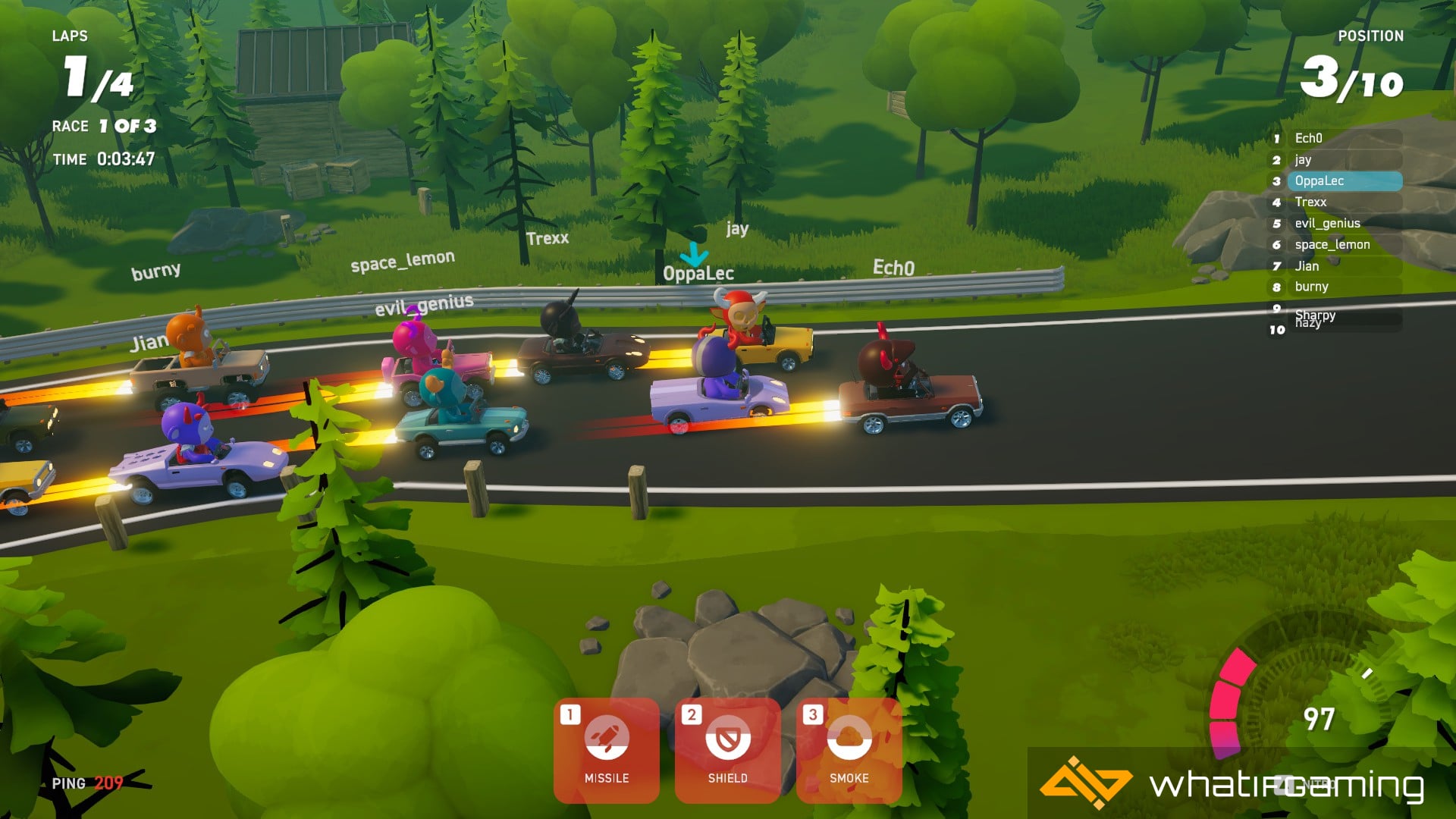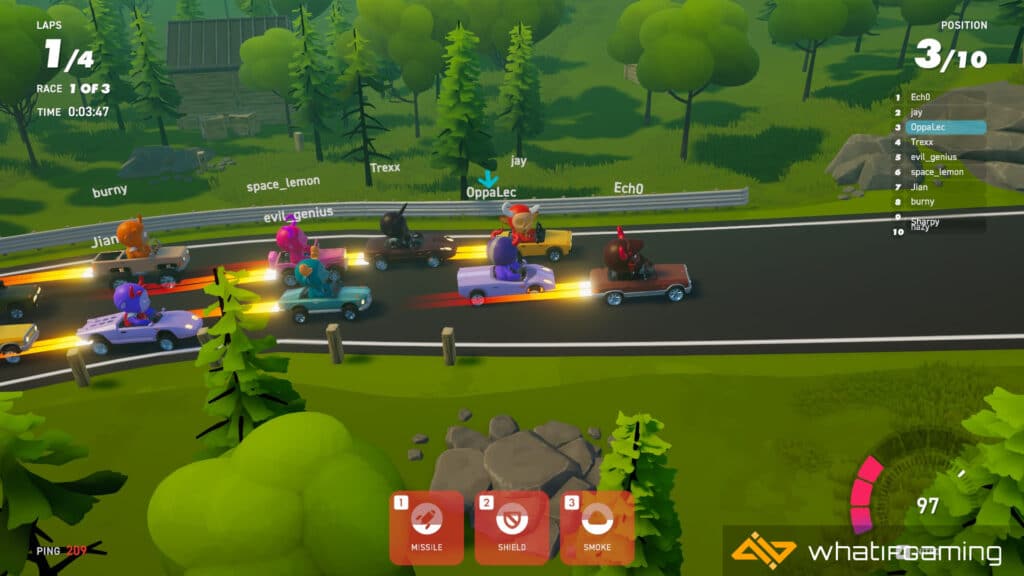 So it's up to you to figure out which is the optimal path for your car to take. You also need to be vigilant about when your opponents will use their monster abilities against you. One tip that I recommend is if you see an ability icon hovering above the opponent's head, you can activate your Shield so you can block their attack.
There are instances where my performance feels inconsistent when I hop into a 3-round multiplayer session. For instance, I'll sometimes end up in the last place despite learning the level by going through it a few times and maintaining the first spot. It's a bit annoying because you can't really pinpoint where you're lacking.
Controls
Playing Monster Racing League is pretty simple. The cars auto-drive forward and you only need to time the nitro by pressing the up arrow key. You can also steer the car by using the left and right arrow keys, which are also helpful should you decide to drive into shortcuts. Your monster abilities can be used by pressing the corresponding key (1 to 3).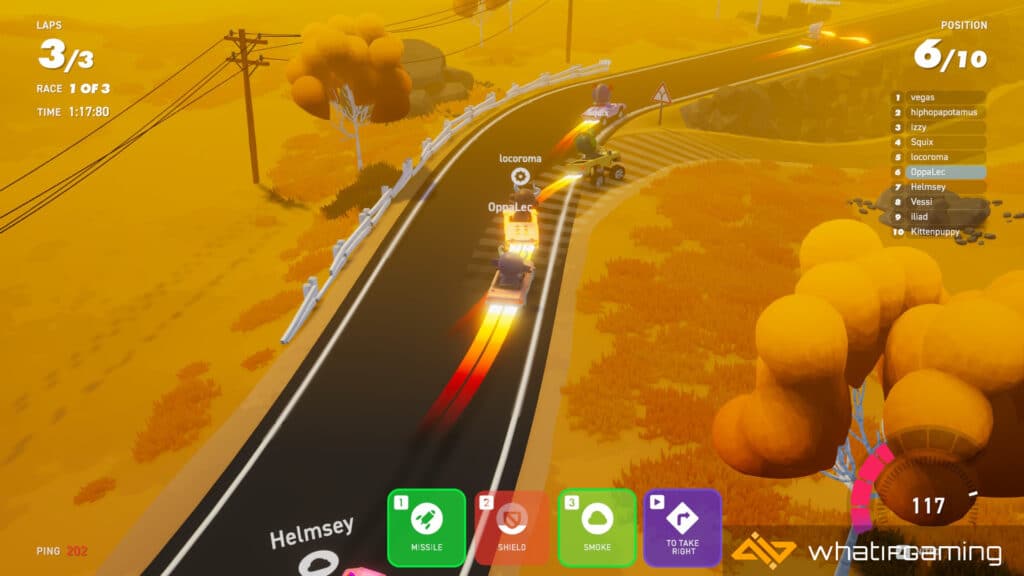 The top-down racing approach feels a bit weird the longer you immerse yourself in Monster Racing League but it strangely works once you get used to it.
If realistic racing sims like Gran Turismo and Assetto Corsa would only give me the option to play at this kind of camera angle, I don't think I'll budge. But if it's an arcade racer such as Monster Racing League, then this formula may work. Maybe Mario Kart should try to implement something like this in future titles.
The Verdict
Nowadays, I find racing games to be lengthy and boring, but I'm glad that I'm able to experience some quick and competitive racing that Monster Racing League offers. The length of each multiplayer session is just right, with approximately 2 minutes for each round.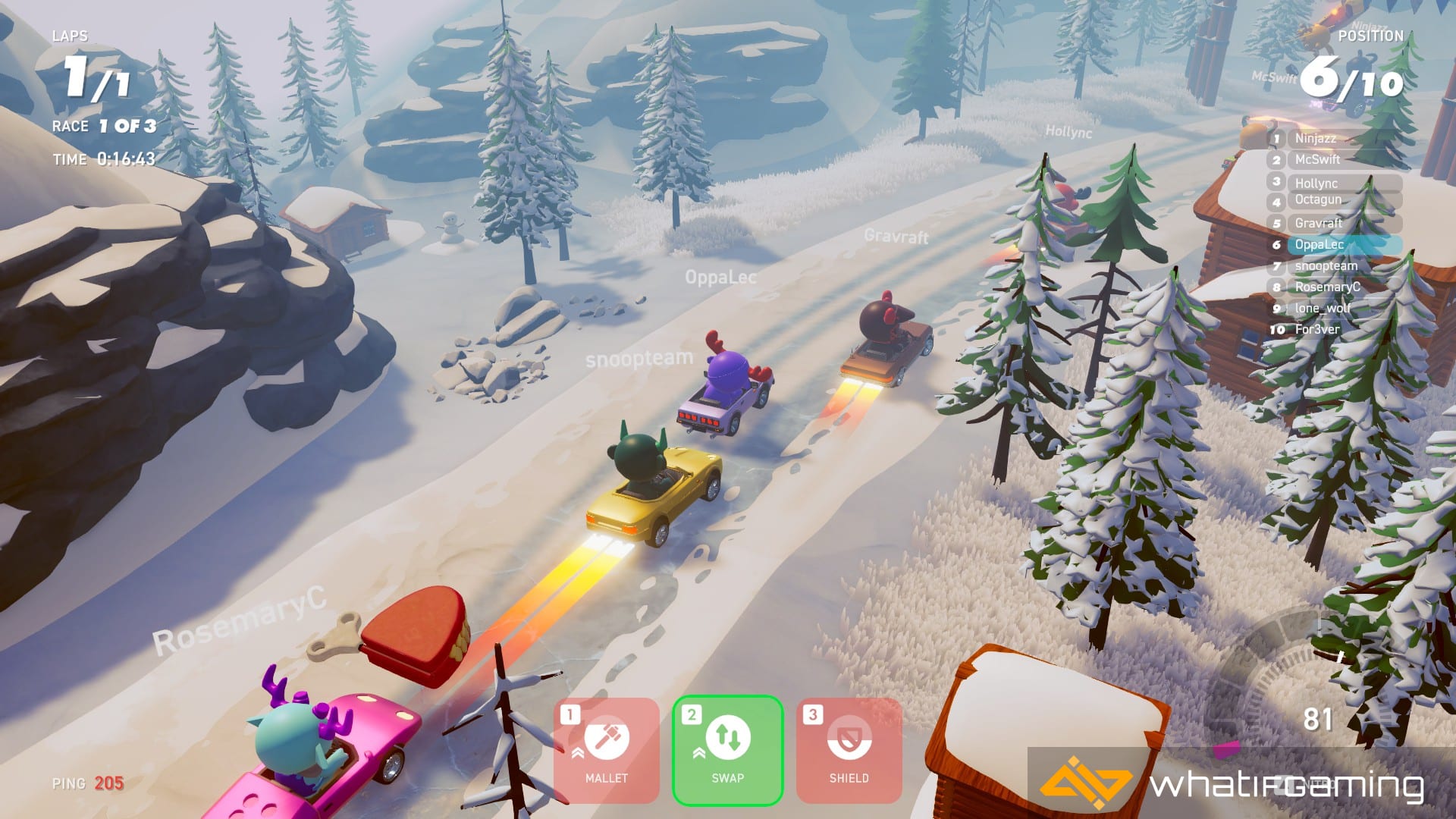 I do hope they work on the multiplayer experience by improving the servers in SEA. But despite the high ping that I'm experiencing with the game, I was still able to score some podium finishes here and there.
The good news is that this game is now free-to-play on Steam. If you want some fast-paced Mario Kart-like racing, then add this game to your playing list. You can also watch my gameplay video here if you want to see more of the game in action.
How did you like our first impressions of Monster Racing League? Are you excited to try this out for yourself? Leave your thoughts in the comments section.