Mortal Kombat 1 inches kloser with each day and fans are beyond excited for the latest entry in the bloody series. While Warner Bros is doing a splendid job of revealing fighters on a frequent basis, the Mortal Kombat 1 leaked game mode was spotted in Brazil by a retailer who put out the game cases early, revealing what could be a new game mode called Invasions.
A Leaked Game Mode
The game is only a few weeks away, and fans are ecstatic. With the upcoming release of the title, fans are excited to revisit the new timeline set by Liu Kang after the events of 2019's Mortal Kombat 11. However, a retailer in Brazil made a mistake and put out the game cases early. On the back of the case we learn a few important details such as the game could be 90GB in Size on the PS5, and the existence of Invasion.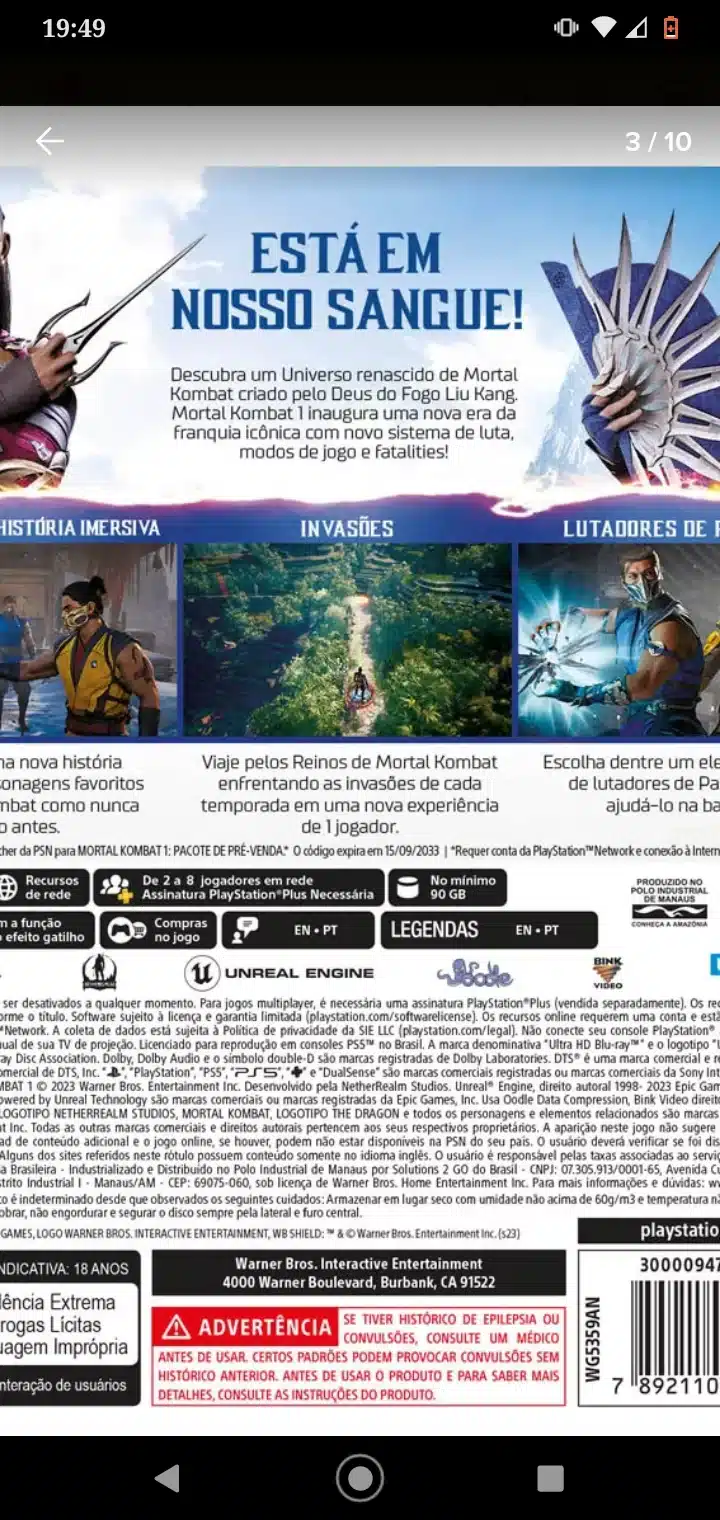 According to the Redditor who posted the leak, the translation for the game is as follows:
"Travel through the realms of Mortal Kombat facing invasions of each season in an all new single player experience"

Translation of the game case
While this is still a very vague idea of what the game mode could be like, perhaps an official announcement could be coming soon in a future trailer for the title. Undoubtedly fans are excited to find out more about the mystery game mode, but what are your thoughts on the mode? Let us know in the comments section below!