Quite a while has passed since NetherRealm Studios released their last project. That being Mortal Kombat 11, which was a critical success with 12 million copies sold worldwide. But with such a massive fan base comes evident demand for a sequel.
That's not the only factor responsible for demand, though, as this year marks a remarkable milestone for the series. So when's Mortal Kombat 12 coming out? That's something we'd be lying about to you if we said it's coming out soon.
Though this topic hasn't been officially addressed, recent rumors point to it as something that's worth talking about.
When is the Release Date of Mortal Kombat 12?
The answer to that question is based on speculations, but at this point, there are some pretty solid hints toward the release of the next NetherRealm game.
Mortal Kombat 12 will most likely be released in 2023. Yeap. That's right. We finally started to see a faint light at the end of the tunnel. There was a lot of back on forth on when will the next Mortal Kombat be released, and we are finally able to answer that, all thanks to the recent Ed Boon's Q&A thread on Twitter.
The CEO Has Spoken!
In a recent "Ask me Stuff…" thread on Twitter by Ed Boon, lots of people asked him about the release of the next NetherRealm game, and Ed, being the legend he is, gave some interesting answers.
In the first tweet, he basically confirms, in his own comical way, that we are getting something in 2023. It is the first time we have gotten any confirmation on the release window. Now we have got the year, but the year is spanned over 12 months. We can't play the guessing for that long so let's narrow it down a little more.
Some other guy asked him if something is coming in the next 6 months, to which he gave a pretty clear answer that we are most probably getting something. From there, it is a simple connect the dots. NetherRealm is going to reveal Mortal Kombat 12, in the year 2023, within the first 5 or 6 months.
There you have it, folks; the guessing game might just finally come to an end.
Is Mortal Kombat 12 Confirmed?
Yes. Mortal Kombat 12 is coming!
I wouldn't go as far as calling it the official announcement. But, at this point, there are so many things pointing toward the release of the next installment of Mortal Kombat that it is safe to assume that we are getting, what we have been waiting for. Let's look at the hints we have been getting.
The Anderson Leak
All the way back in January 2022, Jonathan Anderson, senior production manager of Design at NetherRealm tweeted a photo but quickly deleted it. The photo featured a few artworks from Mortal Kombat games, but fans were quick to notice something more than just artwork.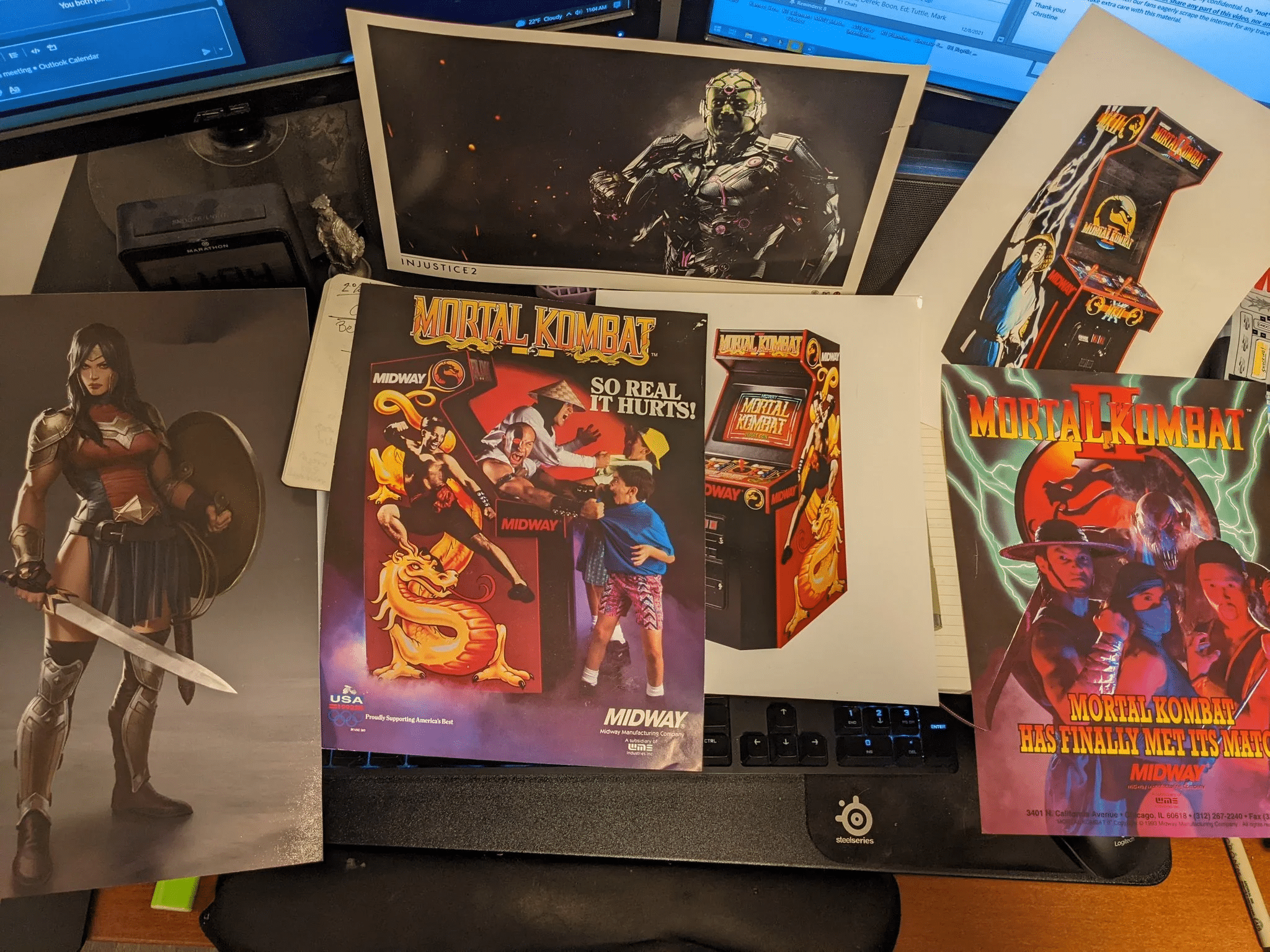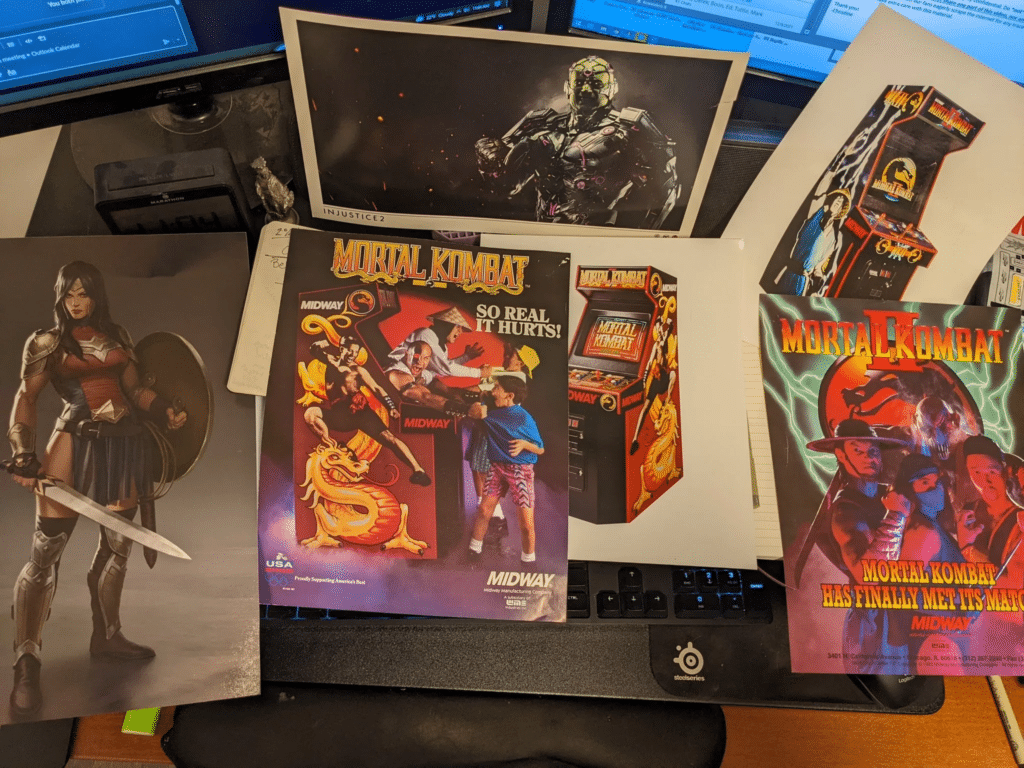 In the top right segment of the monitor screen above, you can see a file named MK12_Mast… You can also read the words "Our fans eagerly scrape the internet for any trace. Take extra care with this material."
We would say this might be for a new IP or Injustice 3, but the MK12 file confirms our suspicions. So whatever Ed Boon may say, Mortal Kombat 12 seems to be well under development.
Ed Boon Twitter Thread
Ed Boon, CEO of NetherRealm, happens to be a quirky and fun guy who is also known for his hilarious Twitter encounters. On December 11, 2022, Mr. Boon decided to answer some questions in a Twitter thread. In that thread, lots of answers he gave, point in the direction of the new Mortal Kombat 12.
For many years, NetherRealm has altered between releasing an Injustice game followed by a Mortal Kombat title. Following that logic, the next game should be Injustice 3, but Ed Boon thinks otherwise.
Someone asked if they would get to see Beast Boy, a superhero character from Teen Titans, in the next Injustice game, to which Ed replies,
"IF" we make another Injustice game. We have already seen that we are getting some reveal in the next 6 months, so if it isn't Injustice 3. That only means one thing—mortal Kombat 12. The same thing about Injustice was confirmed in another reply.
The man Ed Boon cannot spell out much clear that the next game from NetherRealm Studios is going to be Mortal Kombat 12.
Mortal Kombat 12 Story Speculations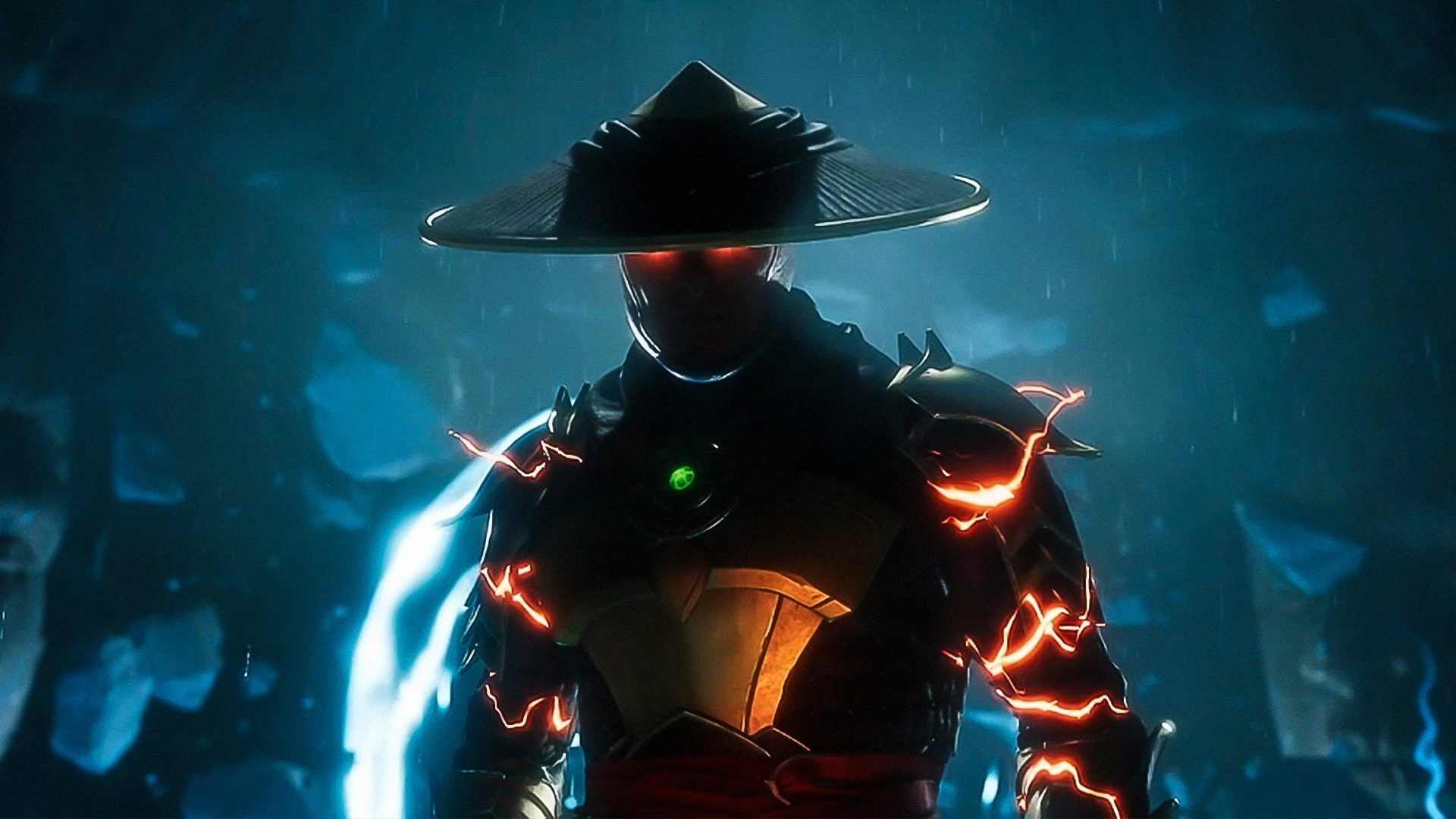 Since we are expecting the next Mortal Kombat game to come sometime next year, it is only fair that we take a deeper dive into what could the story look like. There were suspicions that will Moral Kombat 12 start a completely new lore or will be based on the previous version of the game, Mortal Kombat 11: Aftermath.
Ed Boon later confirmed this suspicion in a Twitter thread that MK12's story will be a continuation of MK11's story.
This confirmation leaves a lot of room to speculate about how the next Mortal Kombat will unfold because the previous game had multiple endings. At the end of Mortal Kombat 11, you have the choice to either side with Liu Kang or Shang Tsung. The outcome will be based on who you choose to side with because the other character automatically dies.
Liu Kang Wins – Good Ending
If you choose Liu Kang, Shang Tsung will be erased from existence, and Liu will take the Crown of Souls. After that, he will reset the time to "create a better new world".
If NetherRealm decides to go down this path, it will be a soft reboot of the original Mortal Kombat series but this time with Liu Kang as the Protector of the Earth Realm. According to Ed Boon, MK12 will be a follow-up to MK11's story then this ending makes a bit more sense.
Shang Tsung Wins – Bad Ending
Looking at the flip side of the coin where Shang Tsung defeats Liu Kang, absorbs his soul, and basically, decides to conquer every realm.
The chances of NetherRealm going down this path is slim. If Liu Kang is taken down and his powers absorbed by Shang Tsung so that means he is basically invincible and anyone who stands against him will be erased from existence.
It is safe to assume from the above conversation that if Mortal Kombat 12 is a sequel to Mortal Kombat 11, then Liu Kang's good ending would be the most likely choice. Possibilities are endless, and only time will tell the real story. Until then, hold on to your seats.
Mortal Kombat 12 possible characters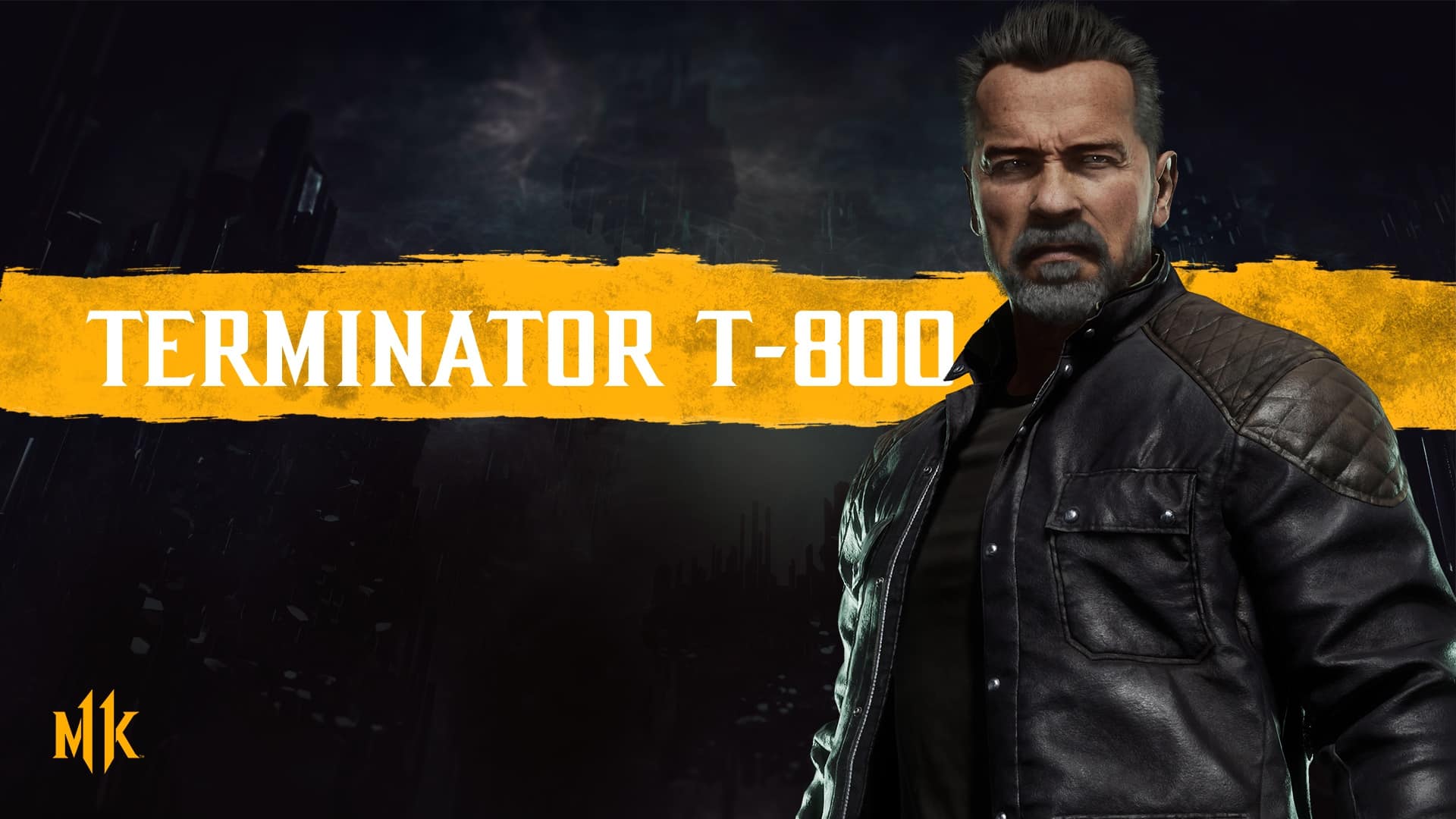 As of now, there has been no mention of the Mortal Kombat 12 roster. If the game is a reboot of the series, then we are surely going to see some of the legacy character return. Most of the members from MK11 could also be seen in the next game.
The reason for the speculation is that Liu Kang, upon Shang Tsung's taunting that he sacrificed his friends, replied, "They are not gone, Shang Tsung."
He further adds, "They will live again, in my new era." This is a possible hint towards many of the old characters returning to the game. Moreover, Ed Boon also hinted towards the return of Stryker, Cassie, and Tremor, all three were part of Mortal Kombat 11 which further confirms our suspicions.
Along with old characters, it would be refreshing to see some new faces in the game as well. You never know what NetherRealm might come up with next. They own the rights to the Injustice franchise, so it's a safe bet that you'll be seeing a lot more of DC.
At this point, we are just waiting for the cat to be out of the bag soon. Let's hope the developer release some details soon and put an end to our seemingly never-ending misery of waiting.