It isn't a surprise to see some of the best CS:GO weapon skins go for quite a bit of money. The knives in CS:GO are usually the most expensive due to how rare and popular they are. However, they are still a status symbol in the game. This is why a lot of people are looking for cheap CS:GO knife skins to save up some money.
However, some people are willing to spend a ton of money just to get the rarest and best knife skins out there. If you're like me, who doesn't have thousands to spend on these skins, you can just admire their beauty. Here are the 5 most expensive knives in CS:GO.
Butterfly Knife | Gamma Doppler (Emerald)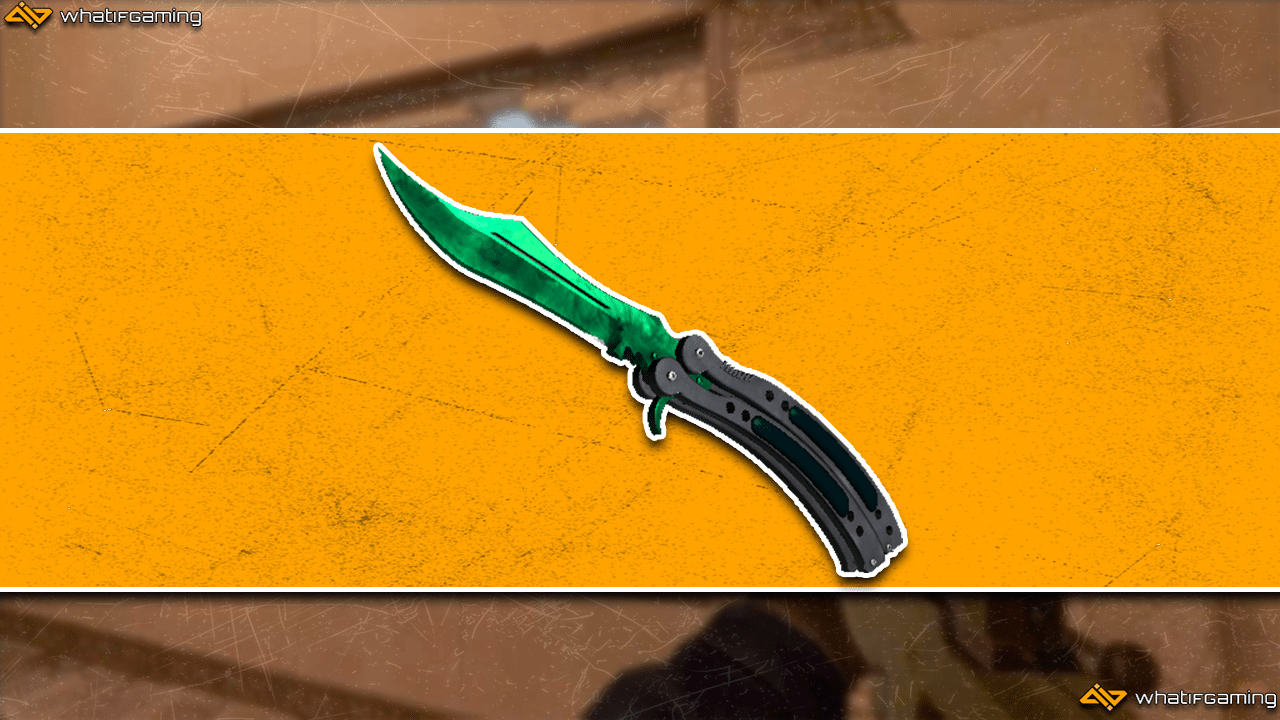 Estimated Price: $25,546.50 – $27,775.20
Cases: Dreams & Nightmares and Operations Riptide Cases
The most expensive knife in CS:GO is the Butterfly Knife Gamma Doppler in the Emerald phase. Butterfly knives are pretty expensive because of how popular they are. They are arguably the coolest-looking knife type in CS:GO, and the Gamma Doppler Emerald is the coolest skin of them all.
The Gamma Doppler Emerald has the knife shining in a majestic green metallic finish. The handle is painted black, with the covers having a nice green hue. It simply looks so clean, and when matched with the butterfly knife's inspect animation, you'll easily see why people are willing to pay thousands for the skin.
Overall, it's hard to argue against the Butterfly Knife Gamma Doppler Emerald. It looks sleek and mesmerizing and is a butterfly knife. I'm not sure there's anything you can hate about it.
Butterfly Knife | Doppler (Sapphire)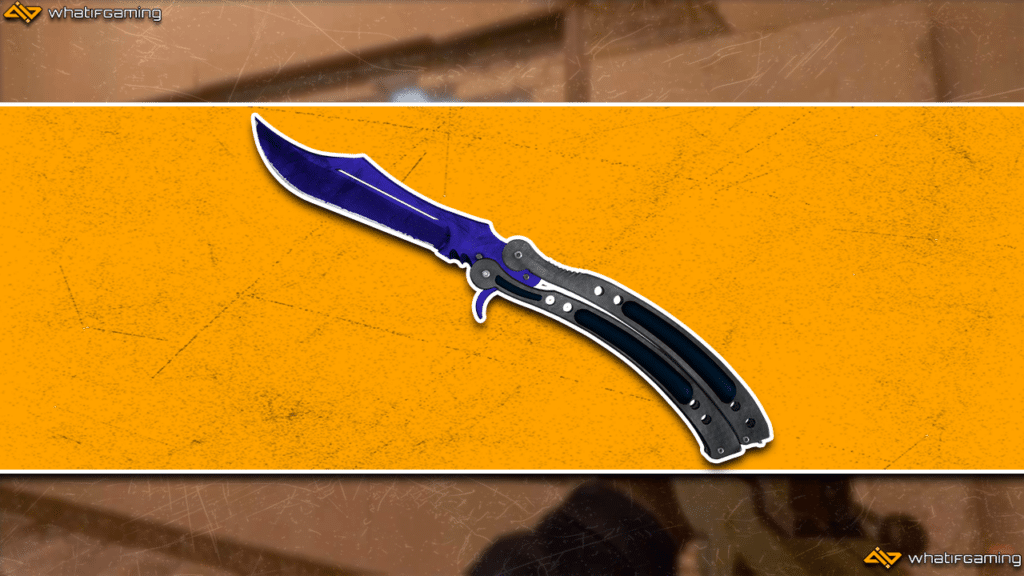 Estimated Price: $24,448.00 – $26,170.00
Cases: Spectrum and Spectrum 2 Cases
I'm sure no one will be mad that another butterfly knife is on the list. What can you do? People like butterfly knives a lot. They fetch some of the highest price tags in CS:GO, and there are only a few prices higher than the Butterfly Knife Doppler Sapphire.
The Butterfly Knife Gamma Doppler Sapphire is another truly majestic and mesmerizing skin. It features a bright blue and purple metallic finish with gradient transitions all throughout. It's then topped off with smoke-like textures on the blade that add a ton of detail. The handle remains its standard black color but does have dark blue covers as an extra touch.
Don't worry. This is the final butterfly knife on our list of the most expensive knifes in CS:GO. There are tons of other knife types to choose from, so get your wallets ready.
M9 Bayonet | Doppler (Sapphire)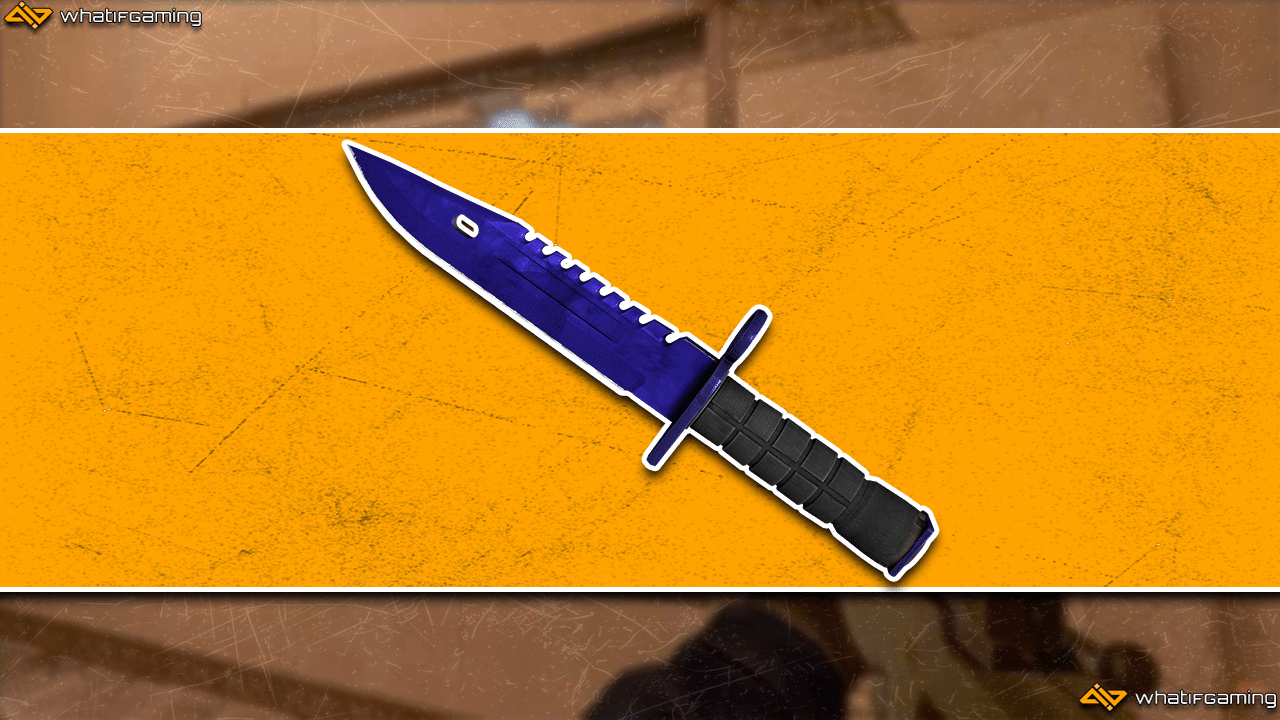 Estimated Price: $21,193.10 – $22,083.00
Cases: Chroma, Chroma 2, and Chroma 3 Cases
Next up, we have the M9 Bayonet Doppler in the Sapphire phase. The M9 Bayonet features a large and wide blade, making it a perfect knife type for more colorful skins. It's not as popular as the likes of a butterfly knife or a karambit, but it's definitely up there.
The M9 Bayonet Doppler Sapphire features the iconic dark blue and purple-ish tint that all Sapphire Dopplers carry. The metallic finish looks stunning on the knife, thanks to all that area to work with. It also has a textured smoke finish for additional detail.
While the other Doppler phases all look great, there's no denying that it's satisfying to see the Sapphire finish on the M9 Bayonet. You can inspect it all day and not get tired of seeing it shine in the sun.
M9 Bayonet | Gamma Doppler (Emerald)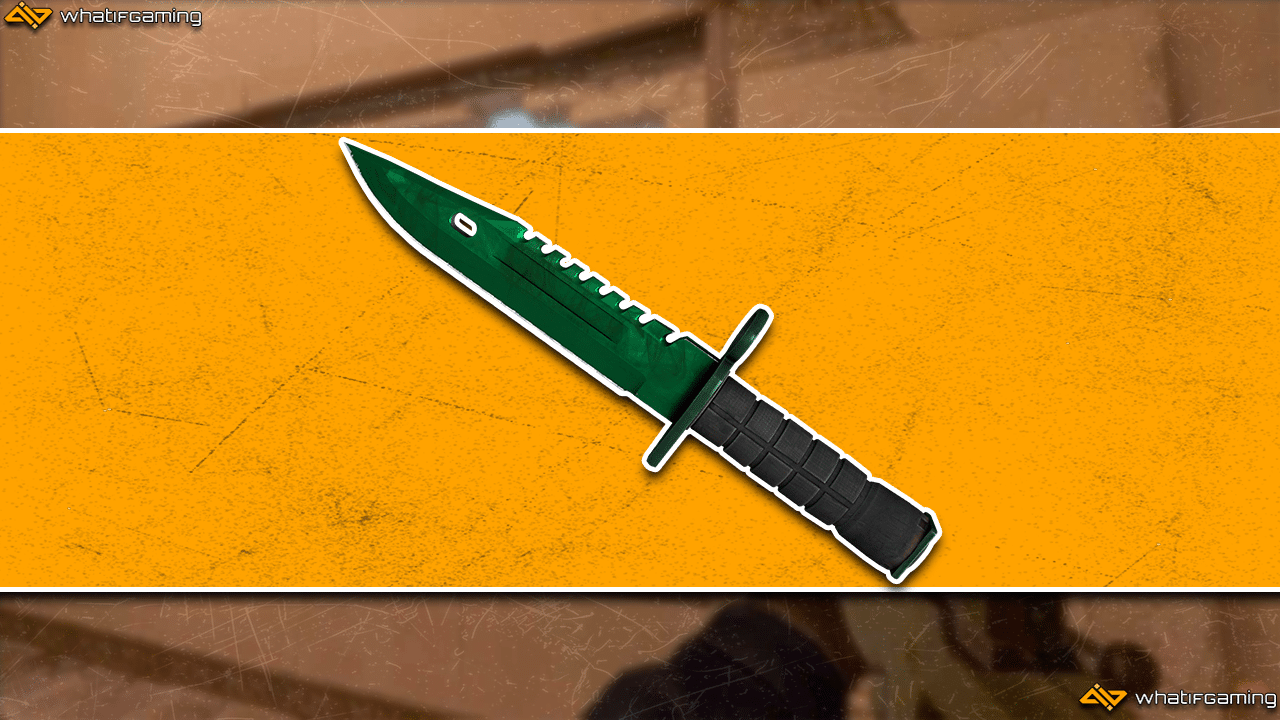 Estimated Price: $19,030.90 – $21,425.90
Cases: Gamma and Gamma 2 Cases
Continuing our trend of wide blades with bright and colorful finishes is the M9 Bayonet Gamma Doppler with an Emerald phase. The two M9 Bayonets are basically priced the same, costing an arm and a leg. Who needs the latest gadgets, designer clothes, or even a new car? Just buy the M9 Bayonet Gamma Doppler Emerald instead.
Like every Gamma Doppler Emerald, the skin features a dark green and teal combination with a metallic finish. It also features smoky black lines all over the blade, which definitely adds a bit more depth. The handle on the M9 Bayonet remains the same, but the end does feature the same dark green and teal metallic color.
Karambit | Gamma Doppler (Emerald)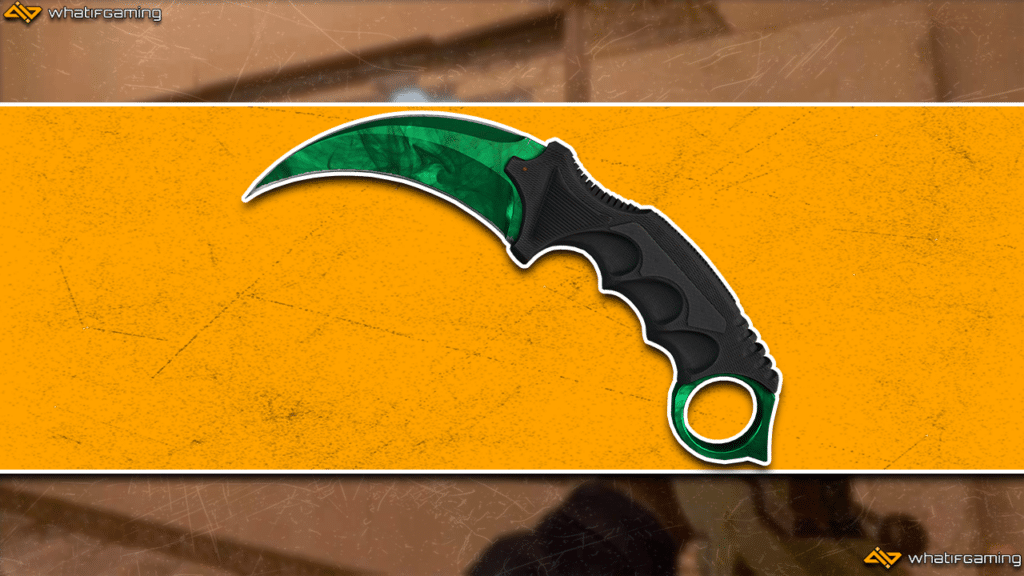 Estimated Price: $16,924.70 – $17,638.80
Cases: Gamma and Gamma 2 Cases
Finally, we have the Karambit Gamma Doppler with an Emerald phase. Both Karambits and Butterfly knives usually fetch high prices, regardless of skin. However, when it comes to the best of the best, these "gem" Doppler and Gamma Doppler finishes are simply on a whole other level. These prices are quite absurd, and no one can predict how high they can go.
The Karambit Gamma Doppler Emerald features the standard dark green and teal metallic paint finish that we all know and love. Although, the smoky black details on the blade are more prominent on the karambit than on other knife types. The handle is untouched with its black grippy texture, but the ring also features a metallic green color.
There's no doubt that the upgraded visuals in CS2 will make the Karambit Gamma Doppler Emerald look better. The prices might even rise when it releases, so it might be a good idea to buy skins soon.
Conclusion
The Butterfly Knife Gamma Doppler Emerald is currently the most expensive knife in CS:GO, with a price tag of around $25K to $27K. While it may seem crazy to shell out that type of money in an online game, most people see it as investments they can cash out on.
What's the most expensive knife you've ever bought? Comment it below.