Telltale Games cemented itself as a master craftsman of amazing story-telling experiences in the form of choice-based click-and-point adventure games. In contrast to the simple gameplay, the Telltale Franchise keeps you locked in with its compelling narrative, incredible characterization, and choice-based system that just works.
Walking Dead: Michonne
Release Date: February 25, 2016
Platform: Microsoft Windows, OS X, PlayStation 3, PlayStation 4, Xbox 360, Xbox One, iOS, Android
The Walking Dead Michonne has all the quips and tricks of a standard Telltale Game but it's by far the worst. But that doesn't mean it's bad. It did have one of the better introductions of the Telltale franchise I checked out but is it enough to save face? Not quite.
Michonne had some decent voice acting. It sells the post-apocalyptic zombie survival story on a passable scale. There are no real good or bad characters as everyone is trying to survive, but actions come with consequences and you can't please everyone.
Where it falls short is the length of the game. It features only three episodes and the characters are quite boring. We don't go into a lot of detail in terms of their backstory or characterization. It would've been a better title had it featured depth or if it were fleshed out.
If you have a couple of bucks to spare and are new to the Telltale franchise, this just might be the place to start.
Wolf Among Us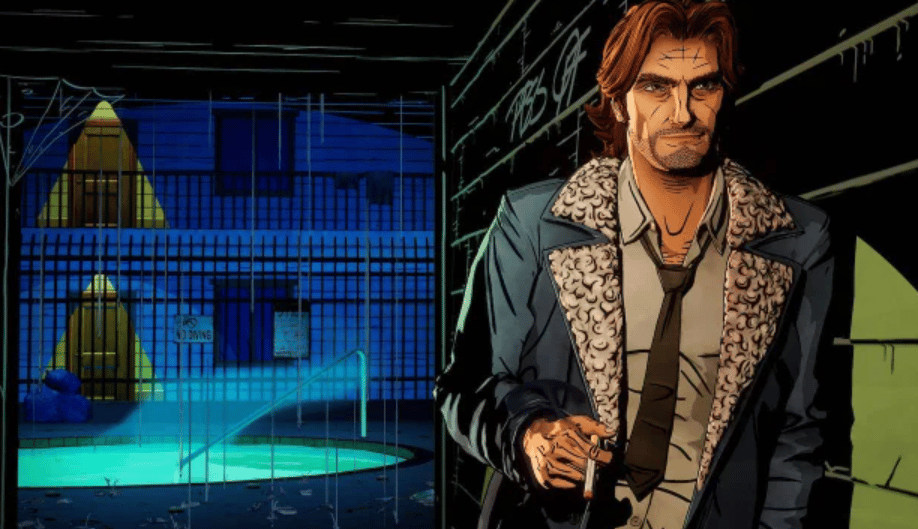 Release Date: October 11, 2013
Platform: Microsoft Windows, OS X, PlayStation 3, PlayStation 4, Xbox 360, Xbox One, iOS, Android
The Wolf Among Us (No sus jokes, please) is more of a graphic novel meets fairy tale Telltale game. You're Bigby Wolf, the Sherrif of Fabletown and its residents that have fit in with 80's New York. Again, you're tasked with quick time events, puzzles, and some challenging choices to make, which can be quite ambiguous in terms of their morality.
Either way, you'll have to make some hard decisions, upsetting some of the characters in the game. The game took a dip towards the mid but overall, it's quite well-paced and keeps you glued to the screen.
It's a bit low on the list, but that doesn't mean it's a bad game. Not at all. Of all the bangers made by Telltale, The Wolf Among Us doesn't disappoint.
Game Of Thrones
Release Date: December 2, 2014
Platform: Microsoft Windows, OS X, PlayStation 3, PlayStation 4, Xbox 360, Xbox One, iOS, Android
Telltale's Game of Thrones follows the story of the show from the perspective of minor characters. The game takes place sometime between Season 3 and Season 4.
You get to meet some memorable characters like Cersei, Tyrion and Jon Snow who are all voice acted by their HBO's GOT counterparts. That's impressive and the impressive bit ends there.
The story isn't all that interesting or consequential in any shape or form, especially when you're presented against the key characters in the story. It uses the same kill characters for shock trope from HBO's Game of Thrones. The villain gets the last laugh.
It's a personal bias, but you're better off watching a Youtube walkthrough or enjoying HBO's Game of Thrones.
Minecraft Story Mode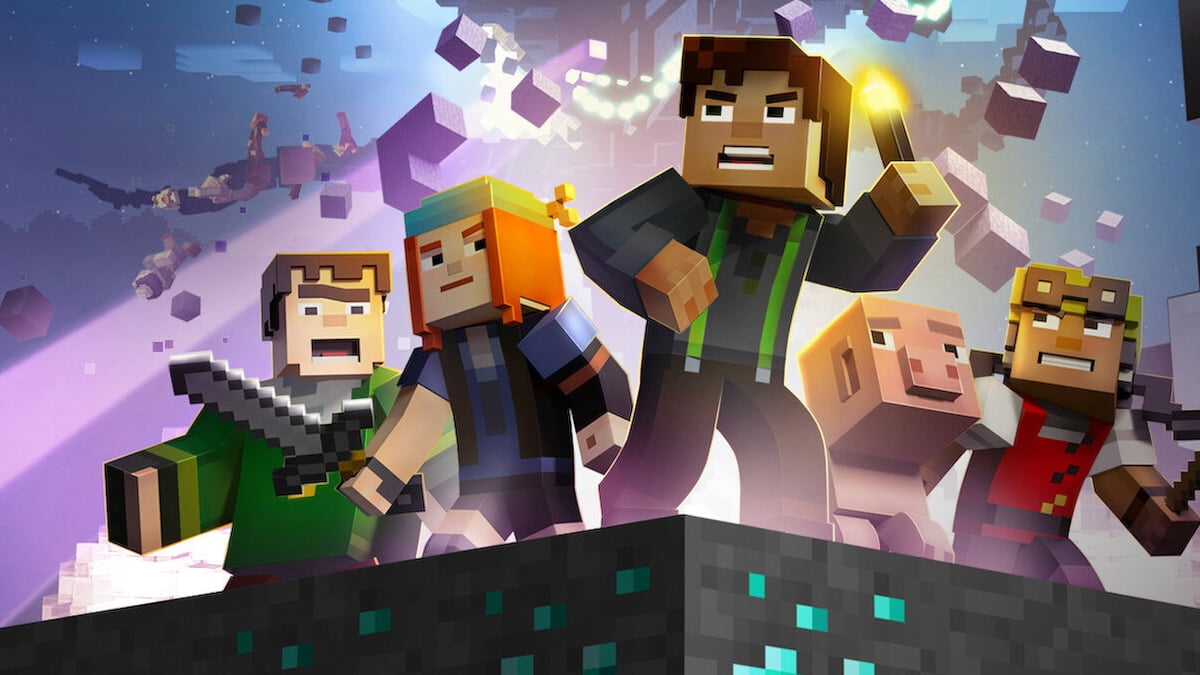 Release Date: October 13, 2015
Platform: Microsoft Windows, OS X, PlayStation 3, PlayStation 4, Xbox 360, Xbox One, iOS, Android, Nintendo Switch, Fire OS, Wii U, Netflix
Minecraft Story Mode? Some may have decent memories regarding the game. Others would consider it the reason for the downfall of Telltale Games leading to its bankruptcy, but putting that aside, let's take a look at the game.
You took control of a proxy protagonist, who's supposed to be the dream of any 10-year-old Minecraft fan. It's a relatively simple game and the story presents characters in a white-and-black fashion with no grey in between. To put it clearly, this was marketed for children, leaving out a huge chunk of the grown-up demographic of Minecraft.
It featured your run-of-the-mill Telltale quick-time events, and puzzles. Looking back, it was a decent game and didn't deserve the flack it got. Sadly, you can't try out the game anymore. It was removed on 25 June 2019 from all platforms.
Batman: The Enemy Within
Release Date: August 8, 2017
Platform: Microsoft Windows, OS X, PlayStation 4, Xbox One, iOS, Android, Nintendo Switch
For the price of admission, Batman: The Enemy Within pulls off the cape crusader's humble beginnings marvelously.
It follows the Telltale formula but with a slight twist this time. Your actions during quick-time combat events do play a significant role, altering the outcome of the story, that is to a certain extent. Though need be reminded, choices systems don't work as intended in video games but Telltale sells this concept quite well in The Enemy Within.
It keeps you on the edge of your seat with numerous twists, turns, and villains popping out of nowhere and everyone gets a cameo. Troy Baker delivers a wonderful performance as Batman but the overall cast's performance wasn't all that credible in the first season.
The game does a fantastic job of selling the world's famous detective title with its puzzle-solving mechanics. And let's not brush Joker under the rug. Batman: The Enemy Within presents an excellent take on the Joker. And if you're wondering what it is, play the game and find out!
Tales From The Borderlands
Release Date: November 25, 2014
Platform: Microsoft Windows, OS X, PlayStation 4, Xbox One, iOS, Android, Nintendo Switch, Xbox 360, PlayStation 4
Whoever made Tales from the Borderlands certainly deserves a cookie. I was always on the edge of my seat during the first episode which was a rollercoaster of a ride. But the same can't be said for the quick time events which were a hit or miss, literally. You couldn't figure out if you timed them right at times.
Telltale didn't skimp out on the voice acting case, featuring the likes of Patrick Warburton, Nolan North, and Troy Baker. The story progressively gets better with each episode as you're mesmerized by the memorable characters and even those that play a minor role.
While not the traditional Borderlands shooter, the game shares elements like customization and vehicle modifications which don't really matter at the end of the game. The snappy animations are surely a plus point, something that the Borderlands lacked.
It's not your usual Telltale game with a grim atmosphere and storyline and packs a sarcastic punch with its laid-back atmosphere and vibe.
The Walking Dead
Release Date: April 24, 2012
Platform: Microsoft Windows, OS X, PlayStation 4, Xbox One, iOS, Android, Nintendo Switch, PlayStation Vita, Xbox 360, PlayStation 3
From a story-telling and characterization perspective, The Walking Dead is unrivaled. This is where Telltale started it all and it revolutionized action-adventure games. Sure, it's aged quite a bit but how Telltale sold the story and to what extent it still holds up is still worth the price of admission.
Telltale's The Walking Dead shares some story elements and characters from the comics, presenting players with the riveting and captivating tale of Lee Everett, a convicted felon on his way to jail, who escapes due to the inevitable zombie apocalypse.
In comes Clementine, a little girl who journey's with Lee to survive the zombie apocalypse. Bound by fate, they form a surreal bond that cements Telltale's The Walking Dead as a masterpiece in narration and story-telling.
Tales of Monkey Island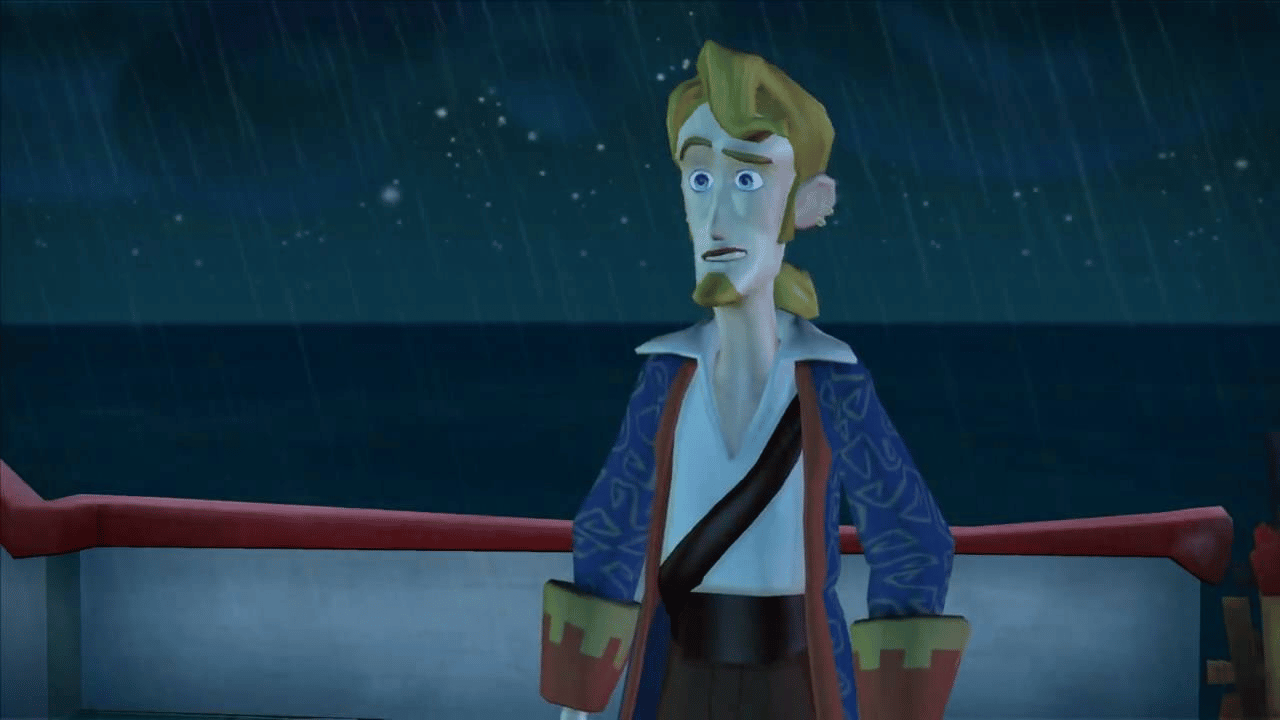 Release Date: July 7, 2009
Platform: Microsoft Windows, Mac OSX, iOS, PlayStation 3, Wii
Tales of Monkey Island was a title that stood out during simpler times for the Telltale Franchise. The game instantly cemented itself as a smack-hit. To this day, it's remembered as the epitome of point-and-click adventure games.
Although it's a bit rusty around the edges in terms of graphical fidelity and lacks the iconic cel-shaded visual appeal Telltale Games has been related to, Tales of Monkey Island shines due to its hilarious dialogue and characters offering loads of comedic value.
It was a game from humbler times before Telltale Games was associated with its dark and gritty QTE choice-based titles. After a decade, it's still worth a play
Conclusion
Most Telltale games feature the same gameplay mechanics, some faring better than others but where they all stand out is in narrative design and characterization.
Nearly all Telltale titles have something for every player. And if you're not a fan of the gritty and murky atmosphere, try out some honorable mentions such as Sam and Max, and Wallace and Gromit, some of the more esoteric and lesser-remembered Telltale Titles.