Since Modern Warfare 3 is new, many newer players must be wondering what to unlock first from the Armory. While you can just go with the flow and get everything, we will show you the best items to unlock first in Modern Warfare 3.
Now, I know that some of the items mentioned won't appeal to everyone but give them a shot and let us know what you think. With that said, let's dive right in and get started.
Gunner Vest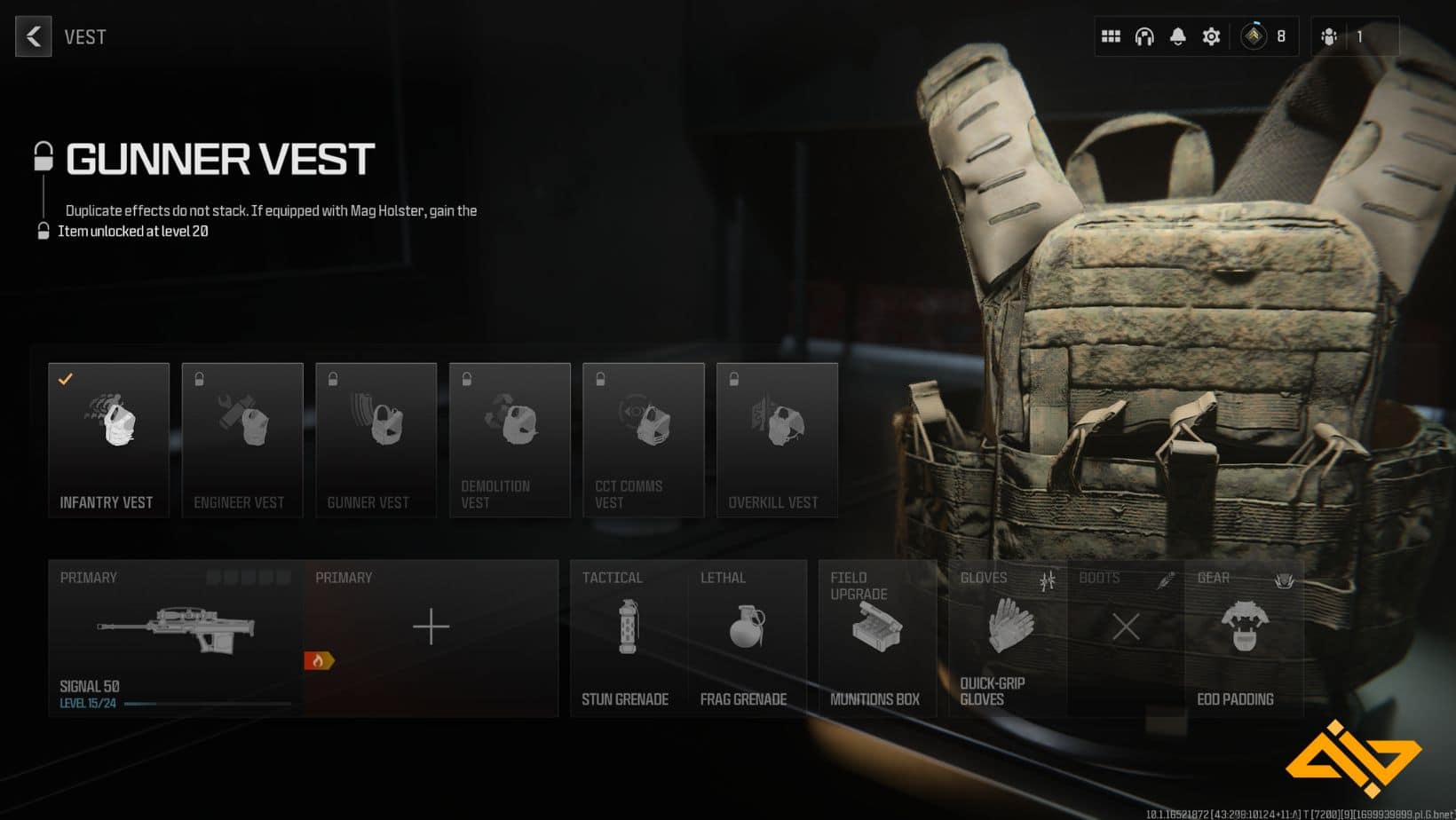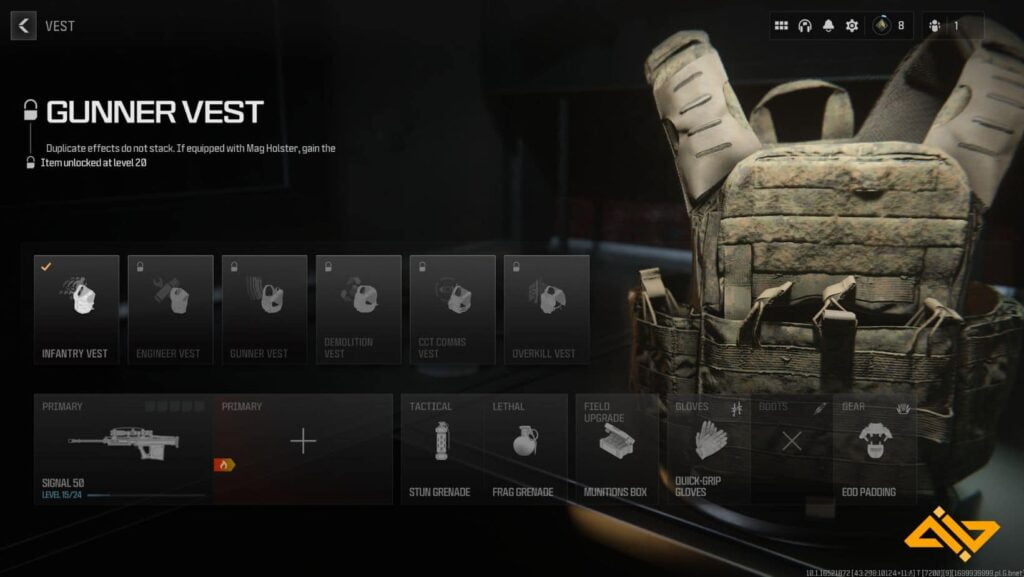 Having the right perk for the right moment can completely change the way you play the game. It can literally be the difference between life and death during matches.
The first thing you should focus on is getting all the relevant perks/equipment that you need. For example, if you like to carry two primary weapons along with having various bonuses, you should aim for the Overkill/Gunner Vests.
There are tons of perks that you need to unlock so make sure that you try to get them as soon as possible.
Ghost T/V Camo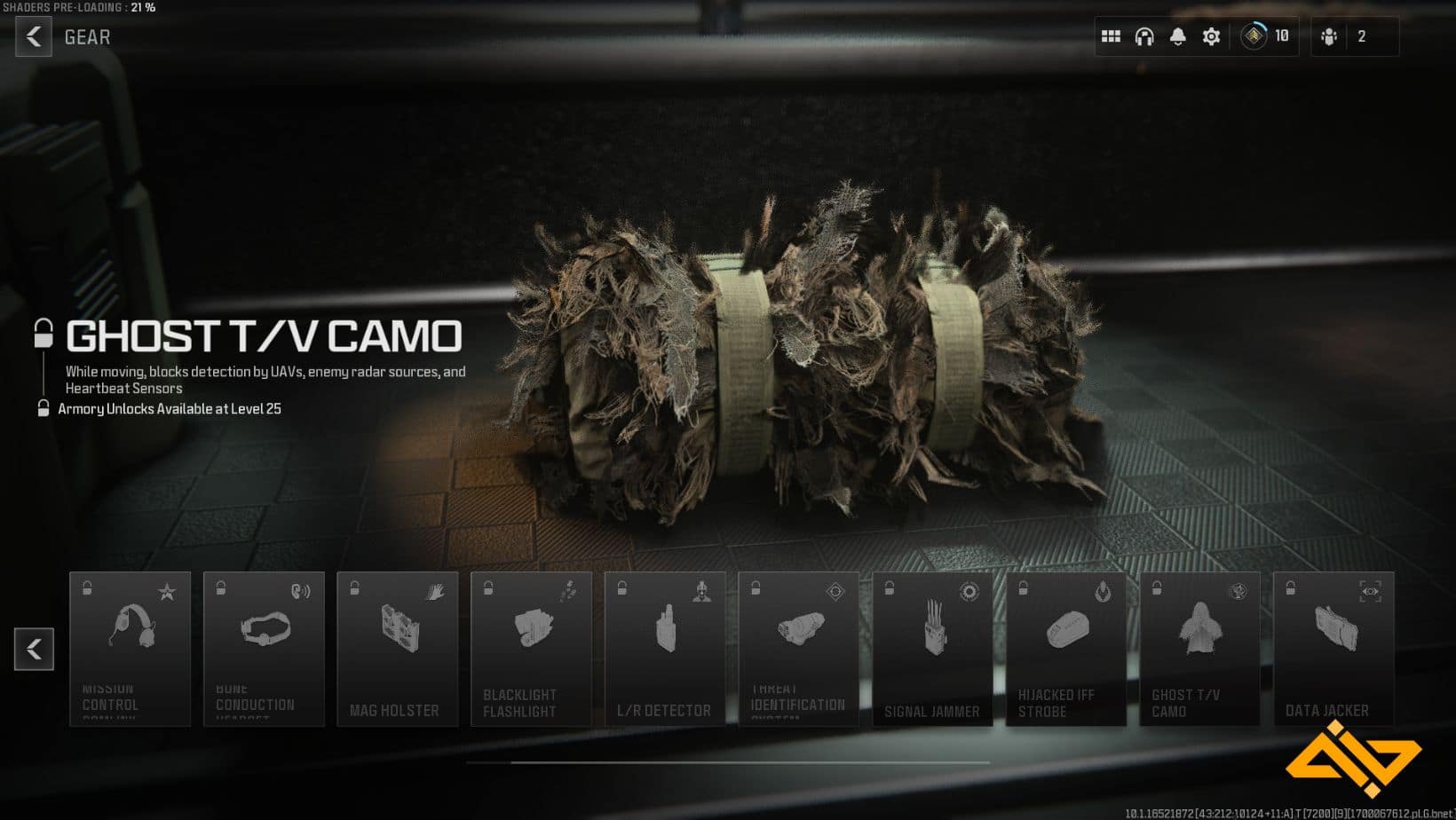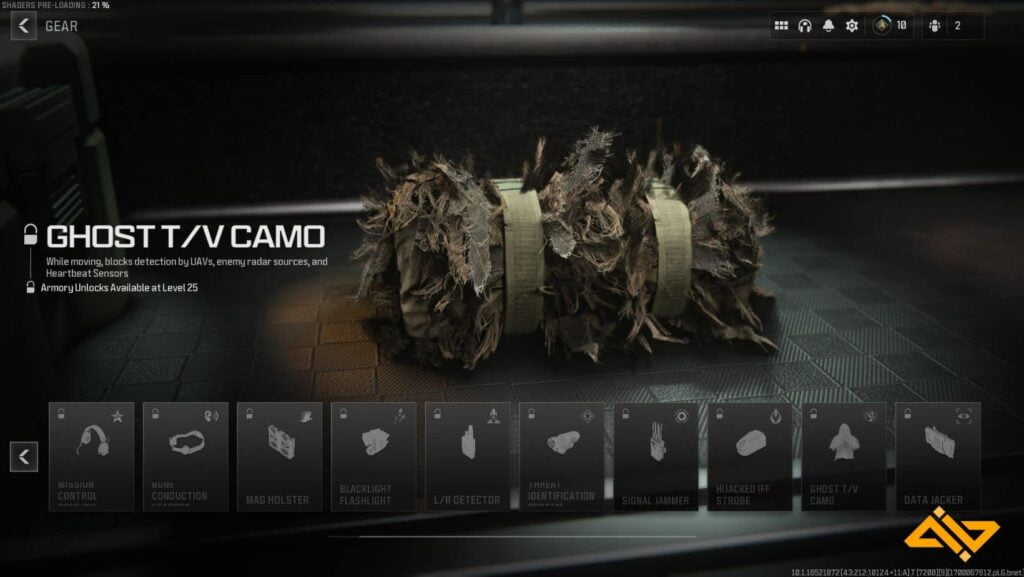 The Ghost TV Camo allows you to block detection from UAVs, enemy radar sources, and Heartbeat Sensors. Since I love a silent playstyle, having this is crucial for me.
As you climb the ranks, players will have a good awareness of the map and will use everything they can to spot you. This will make their job difficult as you can run around without any worries.
This gear will especially come in handy if you are using our Lockwood 300 loadout.
Hijacked IFF Strobe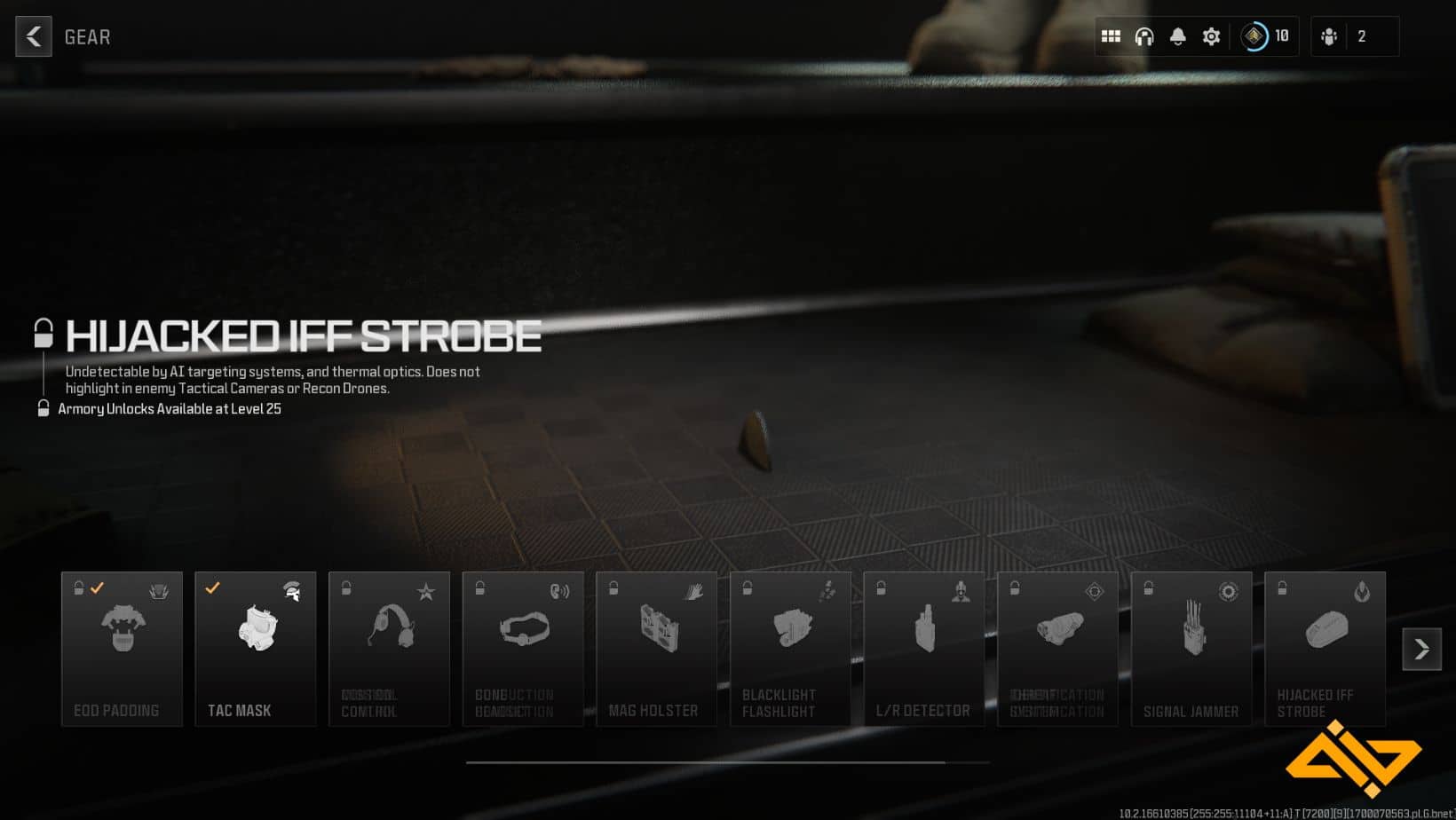 This is essentially Cold Blooded from previous titles. It helps protect you from air-targeting systems like sentry guns or other killstreaks.
Since a lot of players spam those streaks, you will have a good time running this perk. Plus, you are protected against thermal sight as well which can save you from certain sticky situations.
Trophy System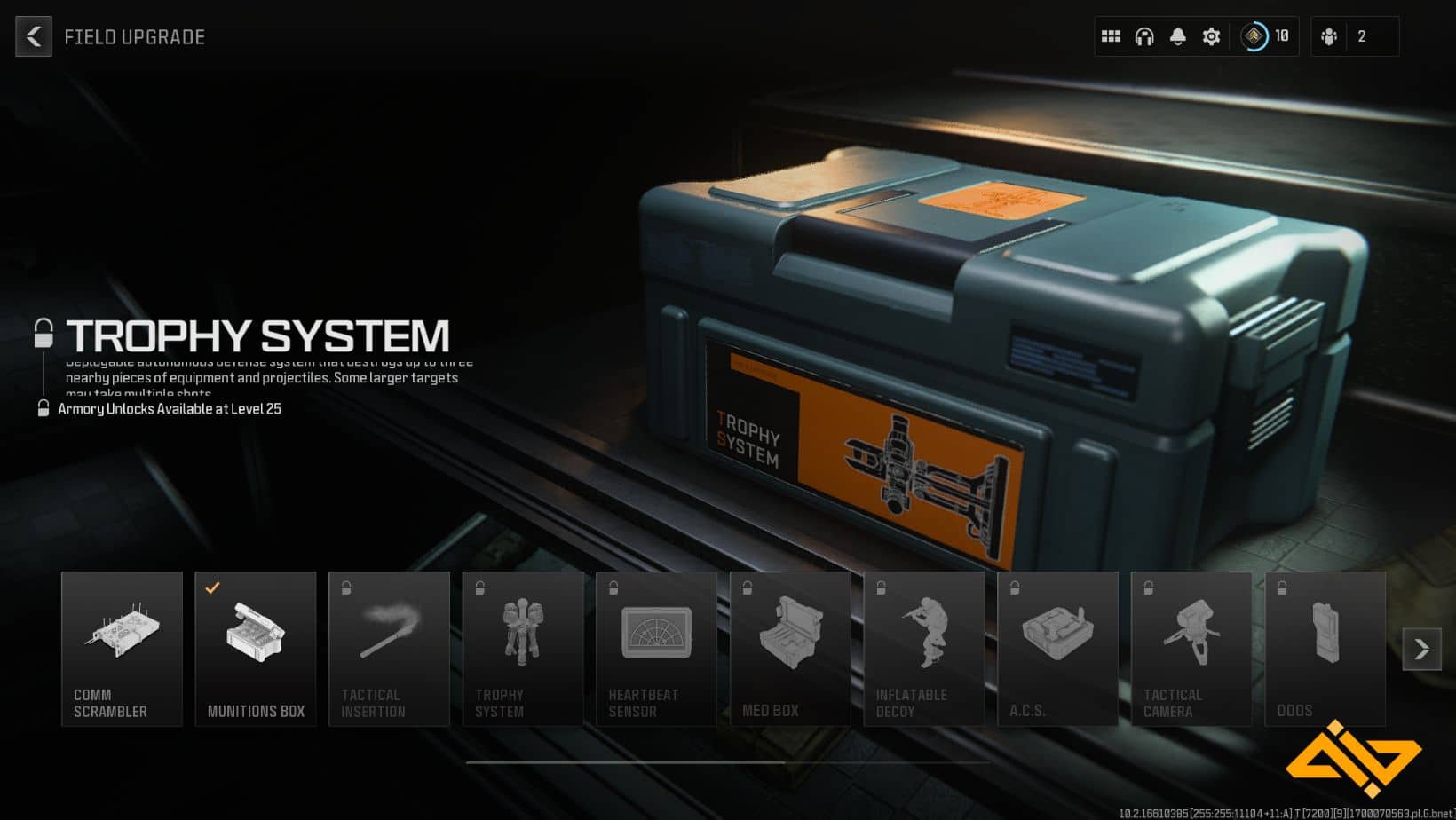 While some players might not want to get this upgrade, I suggest going for it especially if you play objective-based game modes. It will help you take out enemy equipment and projectiles which can be quite helpful.
Marksmen Gloves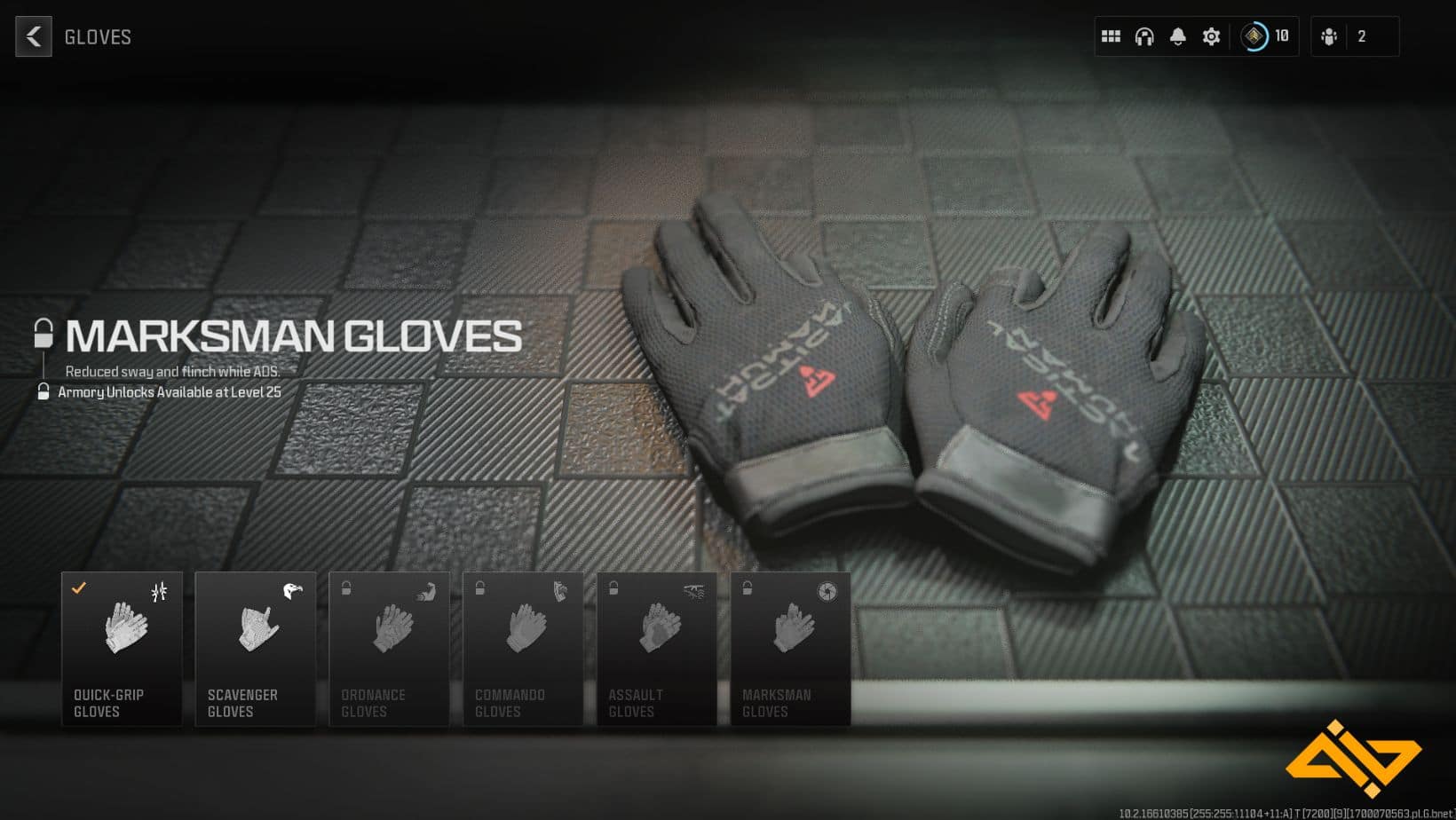 Moving on to our final perk I think you should absolutely unlock – the Marksmen Gloves. If you are someone who loves sniping (like me), you will want to get them as soon as possible.
Having these gloves will reduce recoil after every shot as your character will flinch less. Using snipers like the MCPR-300 or FJX Imperium will benefit a lot with these gloves.
Advanced UAV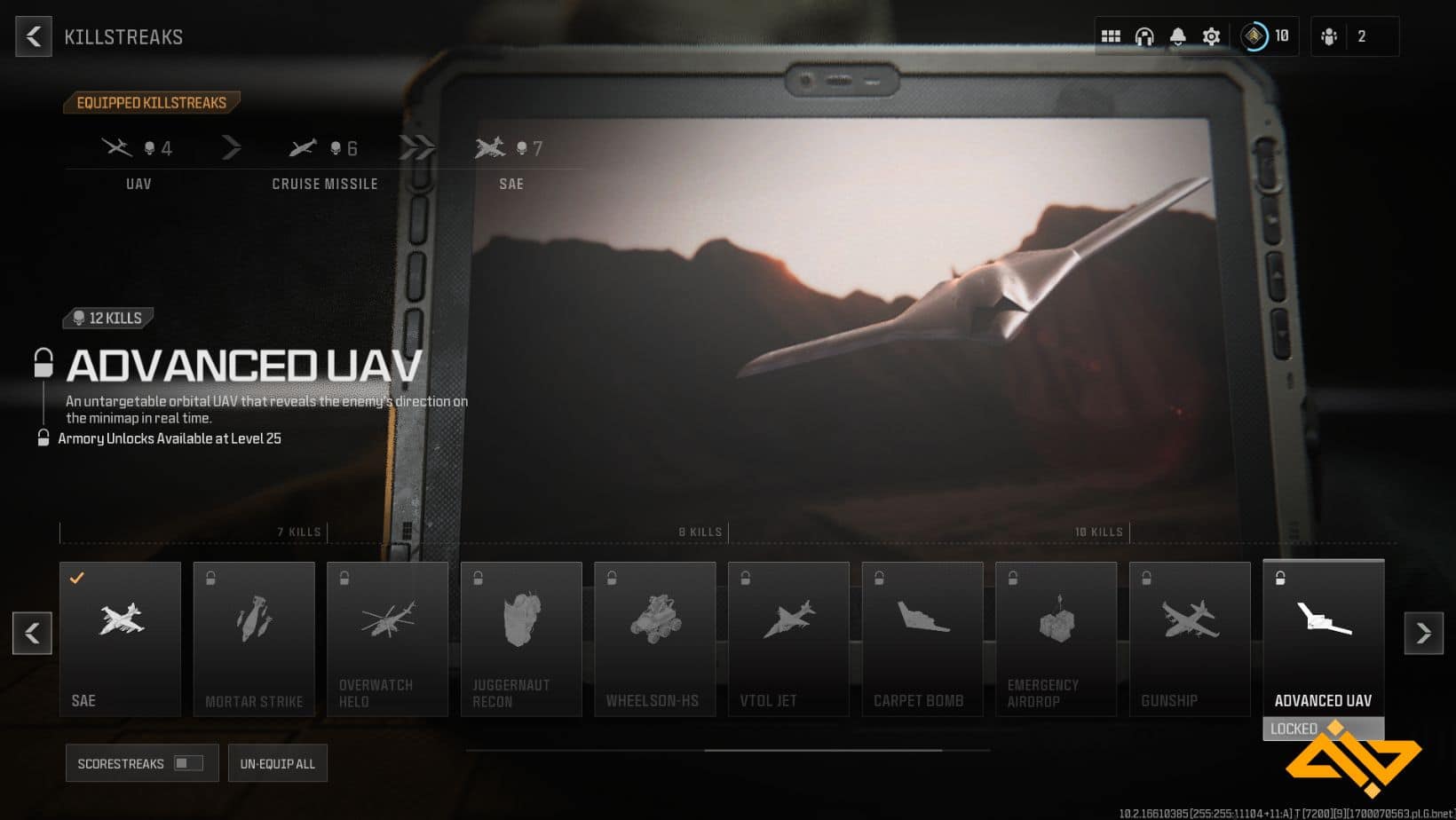 Unlike the normal UAV, this will sweep the map more frequently, allowing you to get a better idea of where the enemy is hiding. This will let you prepare in case the enemy is in your backline or running near you.
Getting to know where the enemy is from your minimap can make a lot of difference, especially in lower ranks. However, keep in mind that this can be shot down and destroyed by the enemy.
VTOL Jet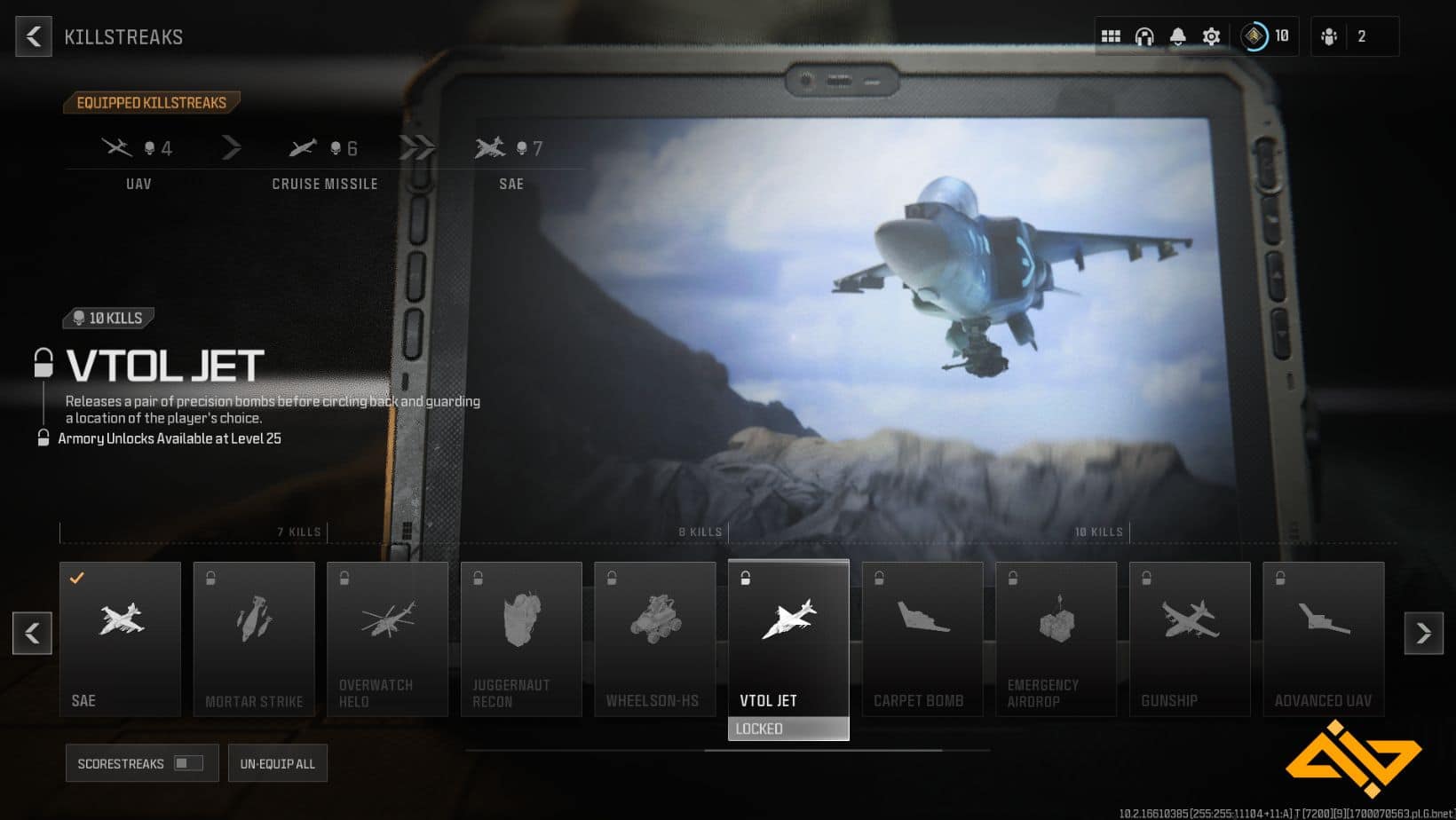 If you have been playing CoD for some time, you will be familiar with this streak as a lot of players like to run it. As such, unlocking it will prove beneficial since it helps out a lot during matches.
While it doesn't change the game completely, it is a nice streak to have as you can get extra kills without having to do much. Plus, you can get it surprisingly easily during matches.
Gunship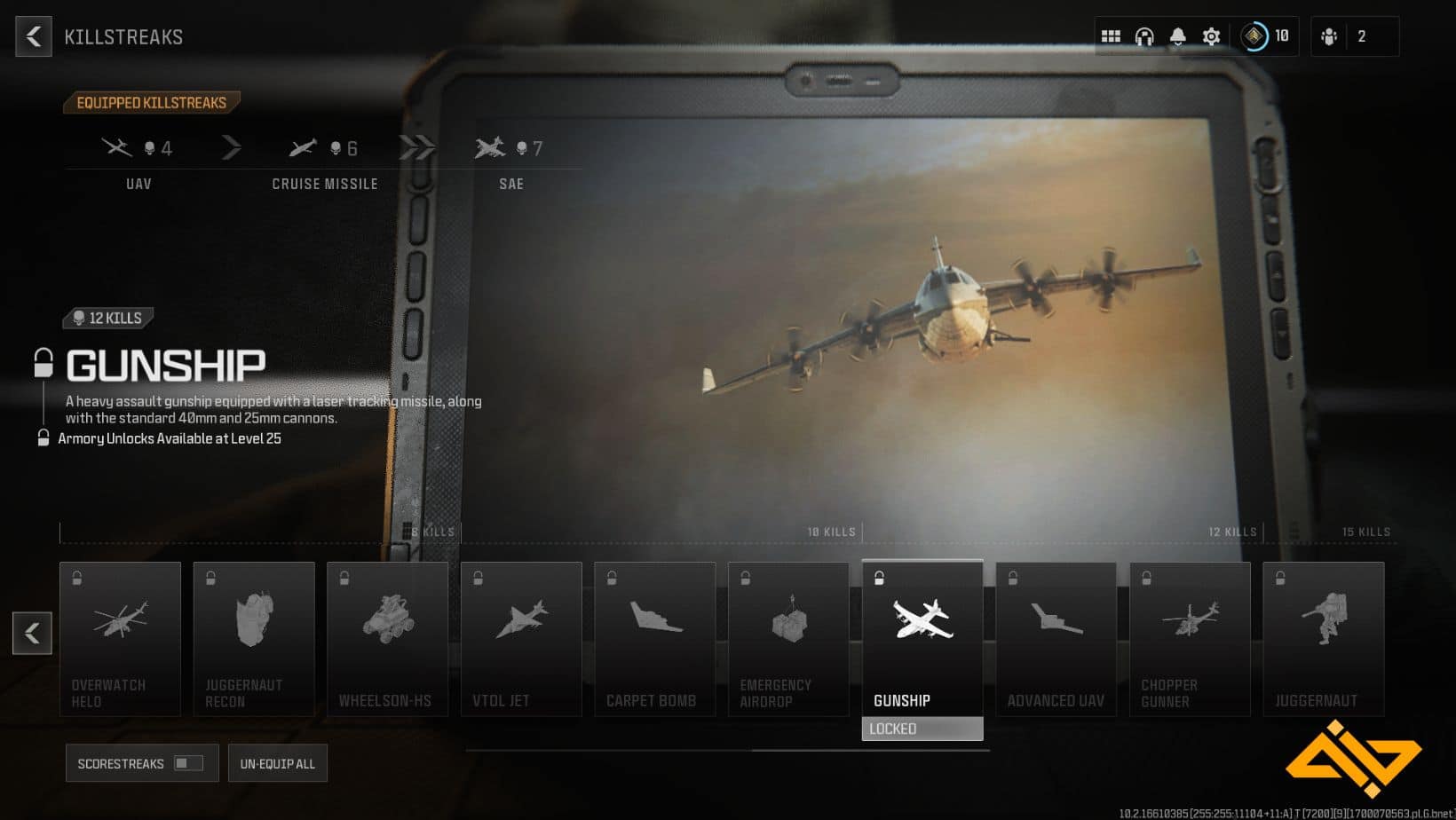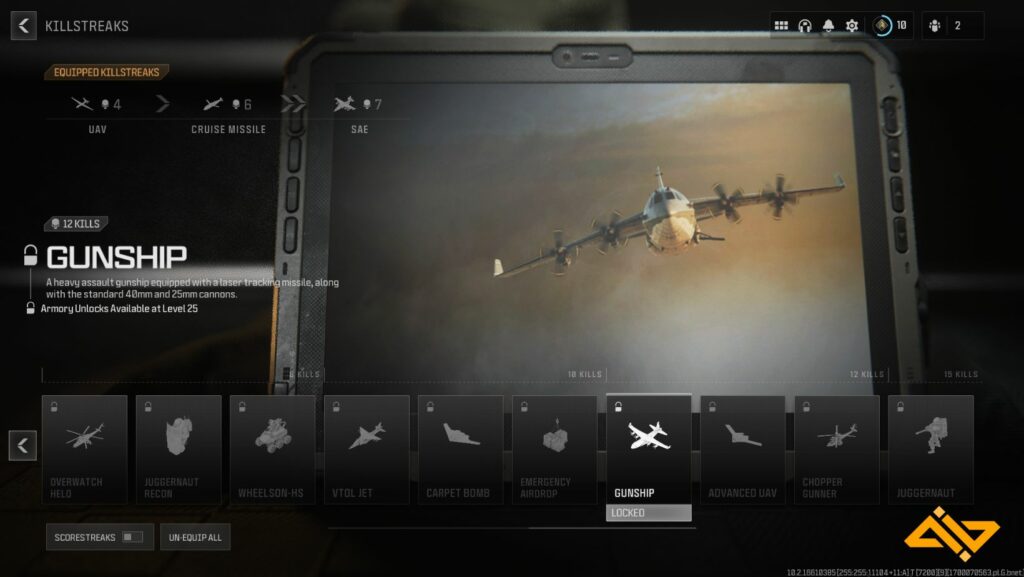 Finally, let's talk about Gunship. Now, I know earning this streak can take a lot of effort but it is worth it. Since the game has the OG Modern Warfare 2 maps, having air streaks will be extremely beneficial.
You can rack up tons of extra kills by using the Gunship. Once you start getting it on a consistent basis, you will become unstoppable. Who cares about recoil when you have a gunship?!
Conclusion
And there you have it; those are the best items to unlock first in Modern Warfare 3. While you might not want to focus on some of the things mentioned, try them out and see if you like them.
Which thing do you like to unlock when you first start the game? Did we miss something that you should unlock first? Let us know your thoughts in the comments below!