MX vs ATV Legends is an upcoming racing sports game from Rainbow Studios and THQ Nordic. The title is coming to PC, as well as consoles including Xbox and PlayStation platforms. This new entry features tons of bigger levels, and a career mode. MX vs ATV Legends is coming out this month, and we have even more details. Now, the MX vs ATV Legends Pre-Order Bonus content has also been revealed through various storefronts.
MX vs ATV Legends Pre-Order Bonus
Currently, MX vs ATV Legends is available for pre-purchase on Xbox One, Xbox Series S|X, PS4, and the PS5. Players who pre-order it now will get the following additional content.
Pre-Order Customization DLC
Pre-order MX vs ATV Legends now & receive the official Rider & Vehicle Customization Set FREE
The Xbox Store has the following image listed for this customization set.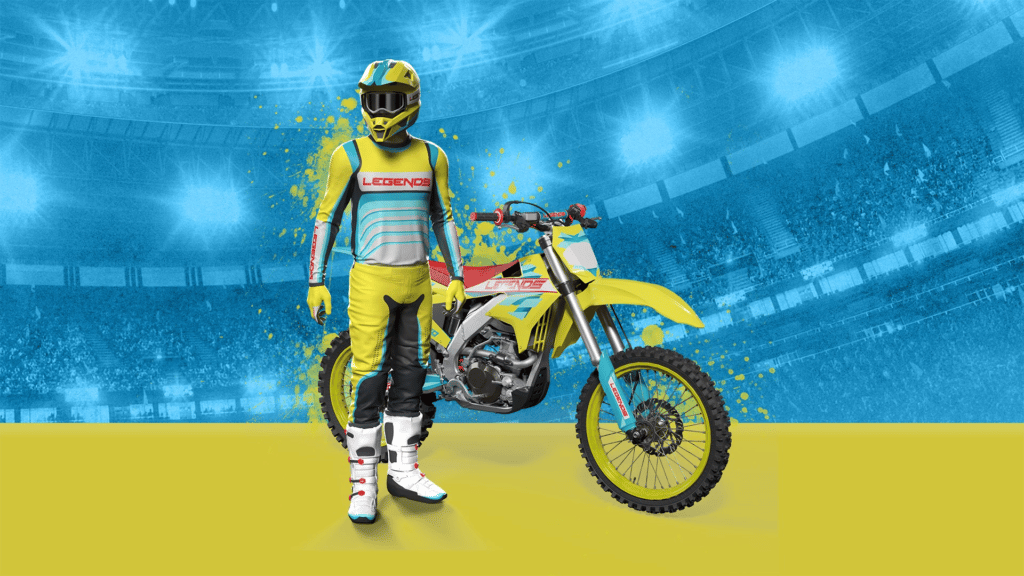 Based on this, it's nice to know that the pre-order bonus is entirely cosmetic in nature.
Pre-Order MX vs ATV Legends
You can now pre-order the title from the following pages for your platform.
We're unsure why the PC version isn't available for pre-order yet, but it should go up soon if the release date is only a few weeks away.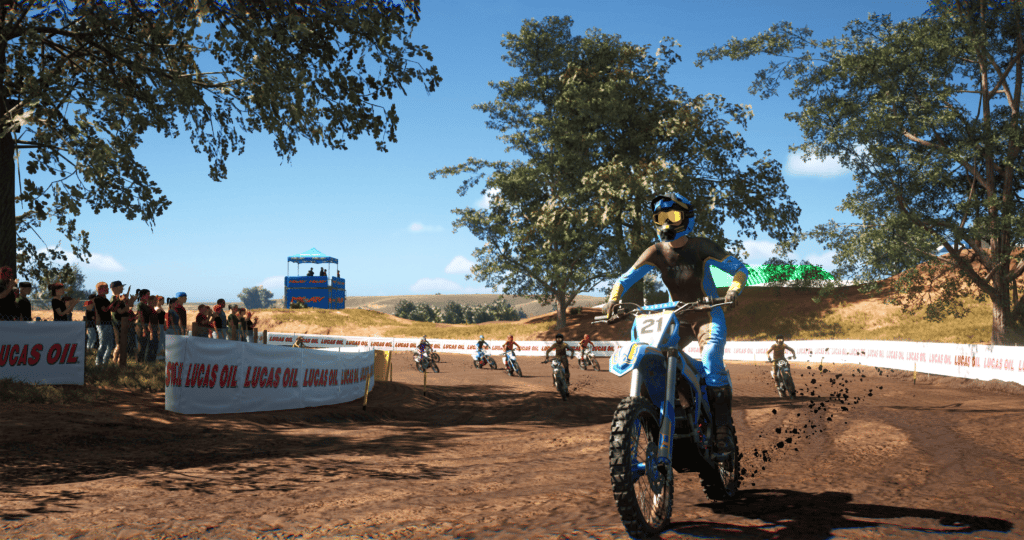 It's also possible that PC players might not get any pre-order bonuses, but it's best to add the game to your wishlist to get an email update when it becomes available for pre-order.
There are multiple editions of the title, each with different features. You can take a lot at the fact sheet below. The standard edition is priced at $39.99.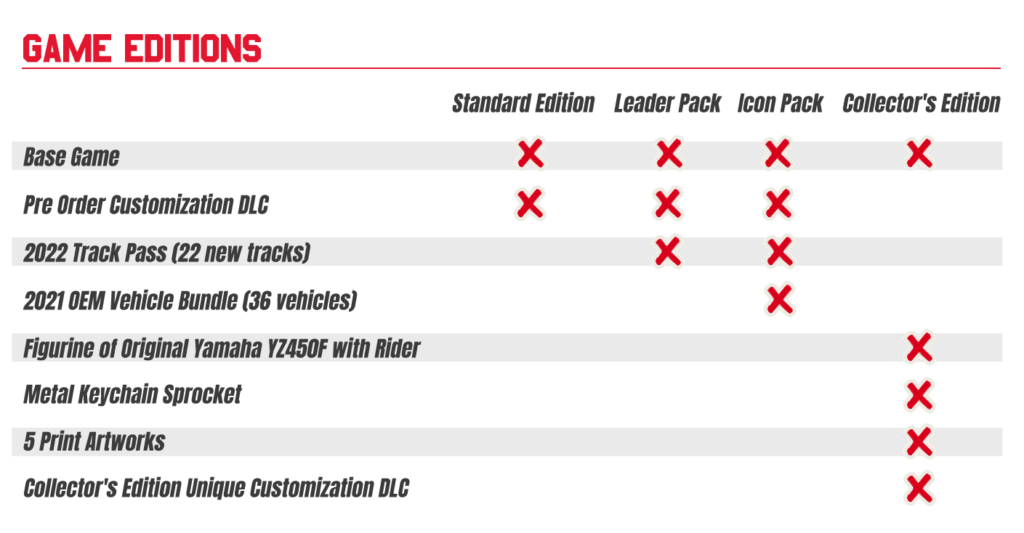 MX vs ATV Legends Release Date
The game is coming to PC via Steam, Xbox One, Xbox Series S|X, PS4, and the PS5 on 28th June 2022. Check out the latest "Like a Legend" trailer below.
While you're here, make sure to check out our other pre-order guides for upcoming titles including Madden NFL 23, F1 22, and Marauders.
What do you think of MX vs ATV Legends Pre-Order Bonus content? Do you think it warrants an early purchase? Share your thoughts in the comments below and let us know.