Battle royales have been around for so long and it's been a while since we saw a fresh take on this genre. NetEase and 24 Entertainment have created this fast-paced, flashy parkour of game that's Naraka: Bladepoint.
Are you a fighter, support, a tank, or maybe a bounty hunter who wants a quick way to finish off your targets?
Here we check out which warriors shine the most and will probably fit your play style in this Naraka: Bladepoint character tier list from best to worst mainly from a perspective of a solo player.
But don't worry, we'll also be covering their strengths as well when played in a group so you know which character to use. We also have a tier summary below for those who want to know right away where we think these characters rank both in solo and in groups.
Tier Summary
Solo
S Tier: Viper Ning, Yoto Hime
A Tier: Tianhai, Tarka Ji, Temulch, Matari *
B Tier: Temulch, Matari *
C Tier: Kurumi
Duo/Trio
S Tier: Viper Ning, Yoto Hime, Kurumi
A Tier: Matari, Tarka Ji
B Tier: Tianhai, Temulch
* Using Temulch or Matari in solo will depend on how well you time their skills so ranking this on Solo will entirely depend on your play style.
Viper Ning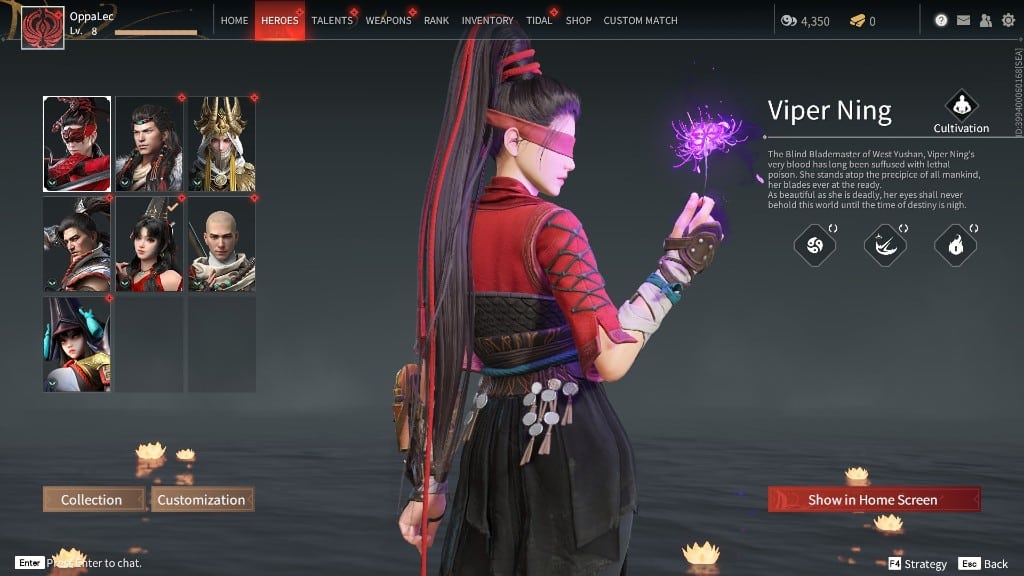 She's the starting character that you'll use once you get introduced to the tutorial of Naraka: Bladepoint.
Viper Ning's skills are pretty easy to pick up. Yushan Enigma creates a strong blast that can knock back enemies giving you room to create devastating combos.
Her Twilight Crimson ultimate is her most powerful skill which makes nearby enemies visible and stuns them for five seconds.
You can also interrupt Blue Focus and do other variations such as enemies being unable to use skills or ultimates. Overall, Viper Ning stands out as an all-around fighter playing solo or in a group.
Yoto Hime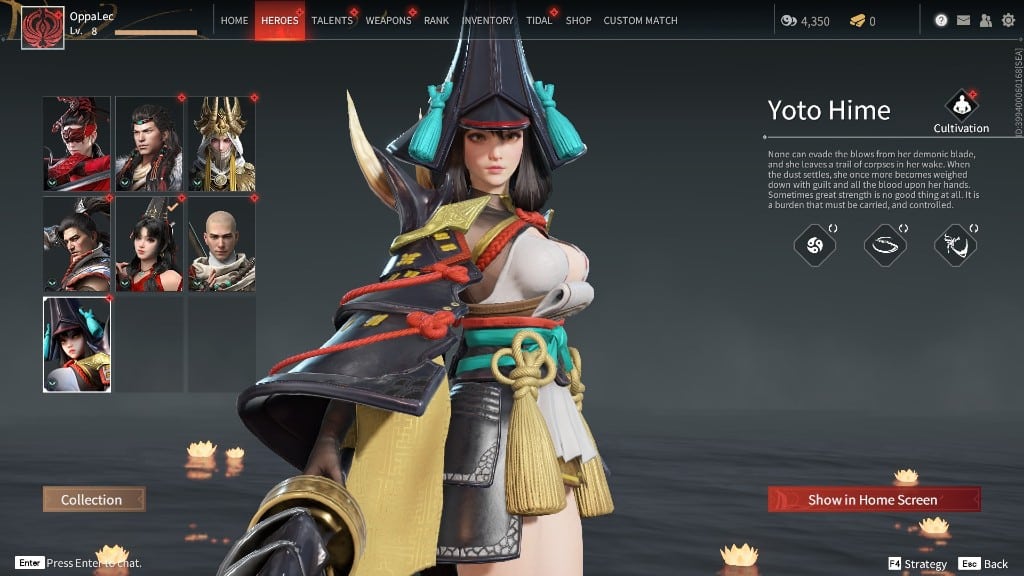 Yoto Hime is a character from a popular mobile game called Onmyoji Arena and she's crossing over to Naraka. Her Spirit Slash skill is enough to help you survive a solo duel. Using her F skill lets you throw your blades at opponents and also lets you teleport to an enemy's location.
Her ultimate skill Ominous Blade lets you swing a giant blade plus it gets a damage buff if you activate it near Cairns. If ever you suddenly get bored with playing as Viper, this is another solo and group-friendly character that you can tinker around with.
You could easily put her and Viper in the S-grade of this Naraka: Bladepoint character tier list. The next set of characters that we'll be discussing down the road are situational in both solo and multiplayer so the ranking of these characters will depend on how you will use them in a fight.
Tianhai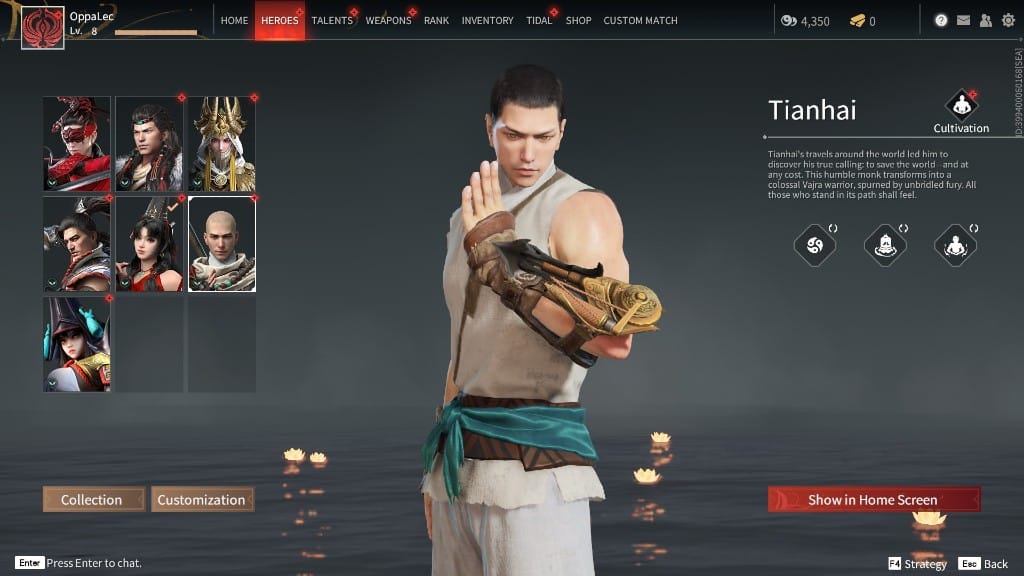 If you want someone versatile in both offense and defense, then you might want to go with Tianhai. His Divine Bell skill blocks physical attacks and reflects ranged attacks so he's a perfect tank for a trio match.
Playing him solo might be a bit tricky though especially if you trigger his ultimate which we'll discuss later on because you will sacrifice speed for defense which isn't necessarily a bad thing.
His ultimate Titan's Call turns him into Vajra who's kind of similar to Goro from Mortal Kombat. You can grab enemies and smash them around. Alternatively, you can also grab your allies and heal them making this a decent support tank.
Vajra can also stomp enemies to gain health. So if you ever feel like raging in Naraka, go for this tank.
Tarka Ji
This drunken master is also one of the best tanks in the game and in terms of offensive speed, he's a slightly better pick compared to Tianhai.
His Inner Fire F skill blocks melee attacks and lets you respond with a counterattack and you can use this as an alternative to parrying. The Blackout ultimate skill gives Tarka Ji knockback abilities while his agility increases making it a threat to all who stand in his way.
He also has good variations around his skillset with the option to hurl a big fireball through Gigaflame or even rage around enemies.
Temulch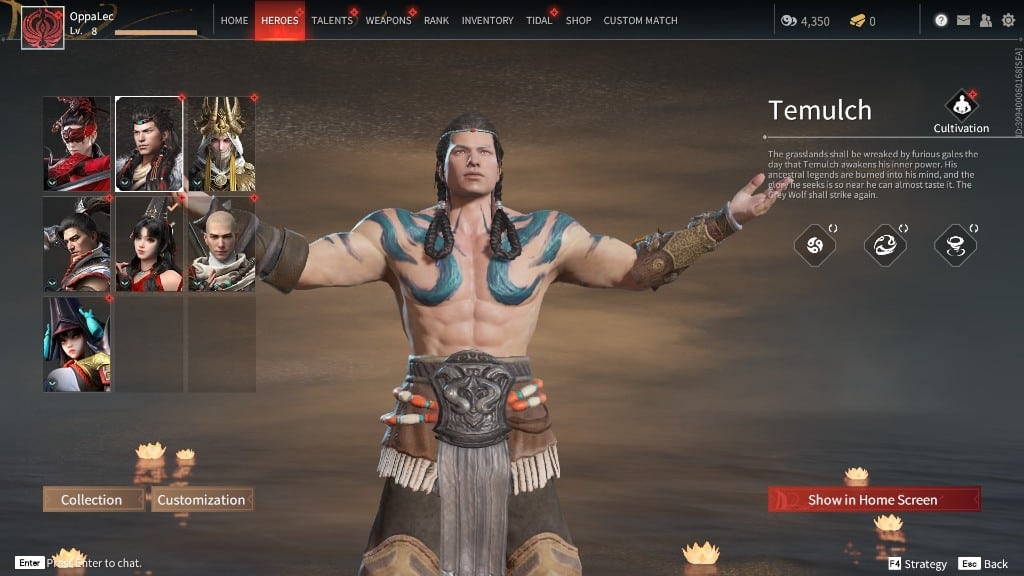 Temulch is a warrior with an arsenal of close and long-range abilities. He's one of the unique characters in Naraka where he summons wisp wards through his Zephyr Wind F skill.
These wisps form a whirlwind barrier around him that blocks non-explosive projectiles. You also have the option to hurl these wisps towards your enemies.
The only problem with this character is that you might have a hard time aiming Zephyr Wind at first since most of the gameplay in Naraka is focused on melee combat rather than ranged. You could unlock the Tracking variation so that these wisps can seek enemies.
Unless you're good at looking for vantage points in the map then this character will suit you well in solo engagements. Temulch's Zephyr Prison ultimate is also a good crowd control skill and it could jive well when teamed up with Viper Ning's Twilight Crimson.
Matari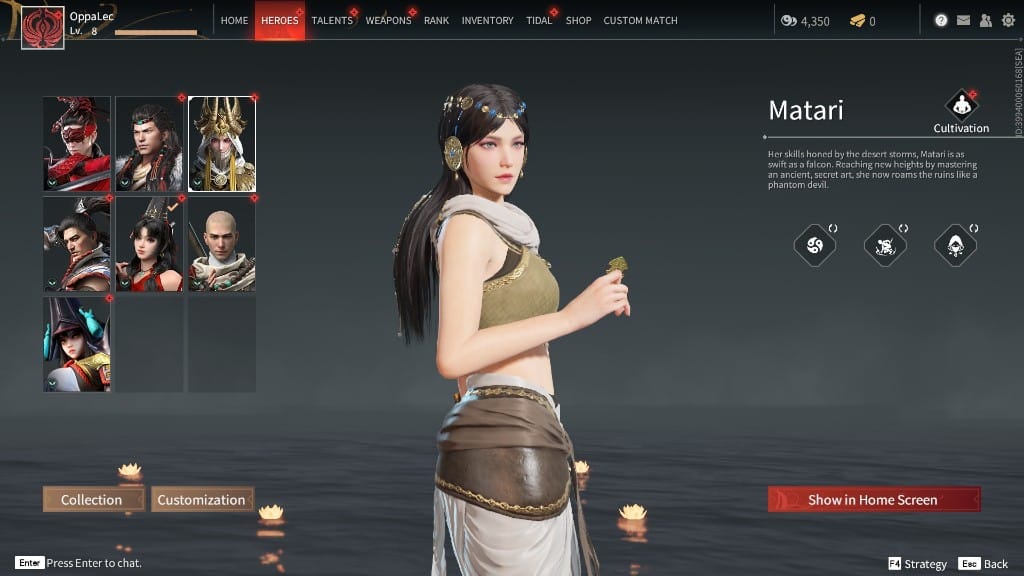 Matari is an assassin that's very fun to play in Naraka but it may require a steep learning curve if you want to take advantage of her skills when playing solo. Her F skill Silent Flutter lets you teleport at a certain distance.
Her ultimate Unseen Wings gives her stealth ability and her Silent Flutter cooldown is reduced. A disadvantage with using her ultimate is she can go partially visible while moving so experienced Naraka players can easily track her down.
When you play Matari in a solo queue, it's best to wait for the right time to strike. Usually, when there are other people going on a chaotic free-for-all, you could easily score some kills.
Playing in a trio makes Matari an excellent assassin since you have other teammates probably doing the dirty work while you can take enemies by surprise.
Kurumi
Tagged as the best support for Naraka, it's no question that Kurumi can climb up to the top tier when she's played in a trio. But if we're going to look at her solo, her skills may not help that much.
The Ward F skill is very useful for healing yourself and your teammates so always use this when it's really needed.
However, while her Ward is activated you won't get to attack enemies but it makes a good teleportation escape whenever you quickly want to scout a certain area of the map.
Sacred Circle is her best ultimate which summons a 15-second healing area for you and your teammates to heal. If you plan on playing her solo, this ultimate is a must-have especially if you're about to get hit by a flurry of combos.
The regeneration rate is surprisingly fast giving you time to think of a good counterattack. So don't be surprised if Kurumi never disappears in a duo or trio match.
We hope you were enlightened with this Naraka: Bladepoint character tier list. Now get out there and hone your skills to become the best warrior who ever lived.