Need for Speed Hot Pursuit was recently spotted on Amazon UK. The listing has been removed now but was up long enough for a Google Cache to be created. The listing only suggests it's for the Xbox One and the Nintendo Switch, which is odd considering the series has a long history of releasing on multiple platforms simultaneously.
Need for Speed Hot Pursuit Remastered – but only on two platforms?
As peculiar as the listing is, it did seem legitimate enough to and was listed as published by Electronic Arts on the store. The removal from Amazon could mean the listing was an error, or a premature announcement.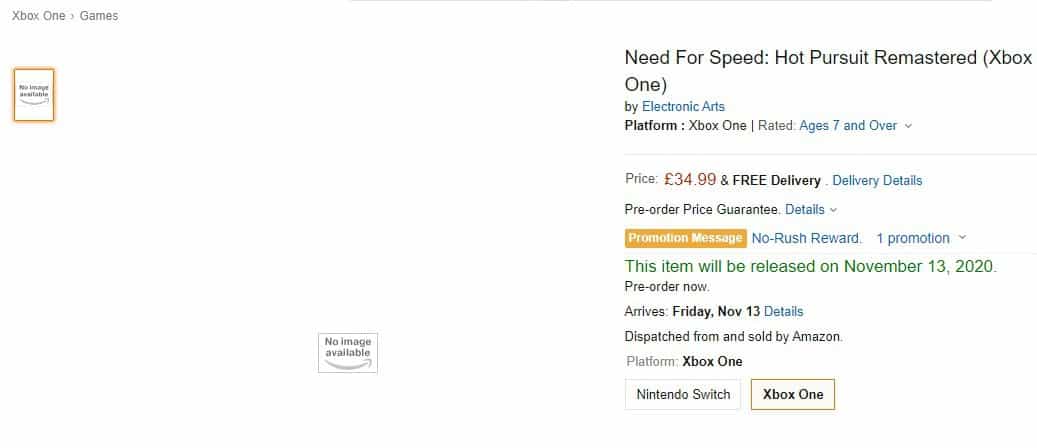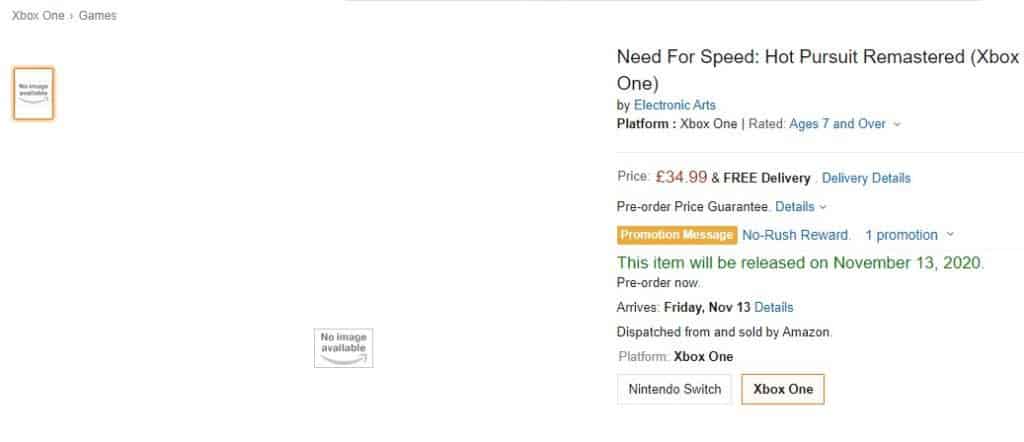 While the Hot Pursuit series has seen its fair share of remasters over the years, none of them have boded well when compared to the original.
Need for Speed Hot Pursuit was re-imagined in 2010 and met with some mixed criticism. Many fans still hold the 2003 version as the best in the series.
While there was imagery shared throughout the listing to indicate whether EA is looking to remaster the 2003 or the 2010 version, this listing also comes in time for another EA remaster rumor to get debunked.
Earlier we reported on Mass Effect Trilogy Remastered, which has now had all pre-orders canceled, cited as a communication error.
This entire generation, many studios took the remaster or remake route to bring back classic IP's to the current generation of consoles.
While Activision released a plethora of remakes, and even revived the Crash Bandicoot series, EA only released Burnout Paradise Remastered on virtually every console.
As we have now entered the end of the eighth generation of console generations and enter the ninth, EA missed the opportunity with remastering their iconic seventh generation IP's such as Dead Space, Mass Effect, Skate trilogy, were all easy ways for EA to make fast and easy money.
The release date listed on Amazon is November 13th, so perhaps we hear something from EA by then, which is also very poor timing on their end, considering November is the speculated date we will see the Xbox Series X and PS5 release.
What are your thoughts on the remaster? Let us know in the comments section below!