In a constant series of surprise twitter accounts, companies just won't stop surprising us. We recently covered the Mario 35th anniversary account, and now it seems that there is one dedicated to F-Zero. Whether or not Nintendo has plans to revive the IP any time soon is yet to be determined though.
A brand new F-Zero social media account – IP protection or new IP?
While Nintendo hasn't made a new F-Zero game in over 16 years, Nintendo has made sure that the most memorable character in the game has a lasting legacy.
With the addition of Captain Falcon to the Smash series immortalizing him and the series.
To verify the authenticity of the account, we did the password recovery trick similar to the one employed with the Mario 35th anniversary account, and we can confirm that it is indeed registered to Nintendo.
You can see that the FZeroJP account does indeed lead to what appears to be Nintendo.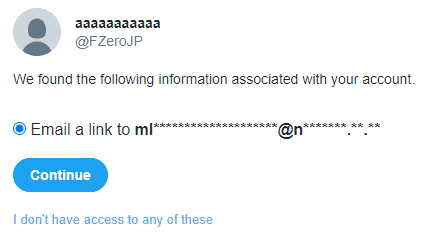 So far, we do know that the account does indeed belong to Nintendo, but whether or not this social media handle will ever amount or lead to anything is now the question.
It wouldn't be out of the blue for Nintendo to protect their legacy IP's, even if they aren't popular anymore.
While Nintendo certainly could show F-Zero some current generation love, it seems that with a healthy backlog of exclusives already in the pipeline, it wouldn't be too early to dismiss the idea that a new entry in the series is possible.
None of the leakers or insiders have spoken of any plans for a new F-Zero game, so if Nintendo is indeed working on one, they are doing a great job of keeping it out of the private and public eye.
With other companies pursuing more digital endavors, Nintendo could start putting out more Direct events at a faster pace. With the recent release of Deadly Premonition 2 and Paper Mario: The Origami King, Nintendo is now out of first-party exclusives for the rest of the year.
We know that there are fans who are excited to see more of No More Heroes or Bayonetta 3, but when Nintendo will release information on those games, is still the big mystery.