The Super Switch, Switch Pro, Switch XL – call it whatever you want, but it's finally happening. The Nintendo Switch has already been such a massive success out of nowhere. And then in 2019, Nintendo goes fully handheld the Nintendo Switch Lite. Naturally, everyone has been expecting the DS XL of the Switch World. Now, the Japanese giant is reportedly finally going big with a New Nintendo Switch.
Earlier today, Bloomberg reported on the upcoming console. Thankfully, there are some good details in the report.
New Nintendo Switch Reportedly In Development
The New Nintendo Switch, currently without a name, is reportedly a bigger version of the classic. The screen of the console, a 7-inch 720p OLED display, is reportedly being manufactured by none other than Samsung. In comparison, the classic is 6.2-inch while the Lite sits at a slightly smaller 5.5-inch. The overall size of the device is unknown, however, as the new display supposedly has a thinner bezel than old models.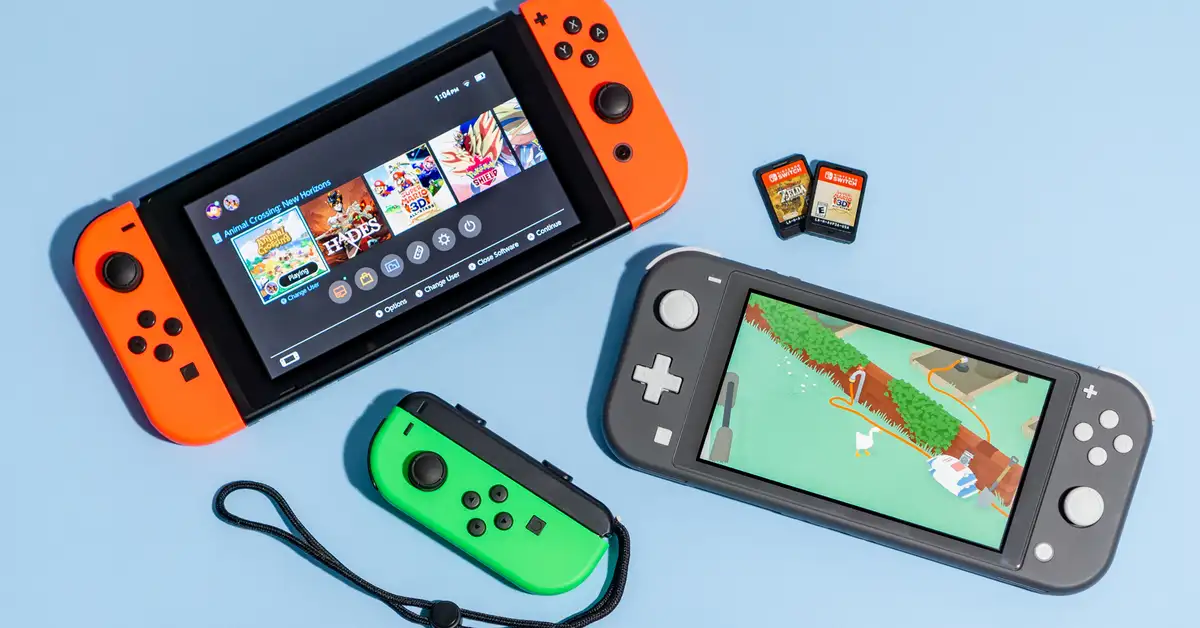 The older devices also sport an LCD display, which makes the OLED a nice upgrade. But that's not all, because the semi-handheld device is also able to output a 4k resolution when docked. This is especially important because the Switch has long been outclassed in this department. Of course, this means that the new Nintendo Switch will sport beefier hardware to be able to pump out 4k.
According to the reports, Samsung will begin manufacturing these screens as early as next June. With an initial monthly of just under a million units, there should hopefully be no supply squeeze at launch.
Rumors about the new Nintendo Switch have already been circulating for a while. And this is as confirmed a rumor as we will be getting in the foreseeable future. Because, naturally, neither Nintendo nor Samsung has commented about the leaks.
With these reports and new titles coming out, this is an exciting time for Switch owners. But in the wake of new generation consoles taking over the scene, Nintendo has been pressured to keep the Switch relevant. It is likely that the Japanese company is trying to give the console a breath of fresh air by the holiday season of 2021.