A New Pokémon Pinball game was among other projects abandoned for the Nintendo DS.
Towards the end of last year, a Nintendo 'Gigaleak' exposed old Pokémon-related source code, 3DS debug ROMs, as well as the full source code for the Nintendo Wii. The leak happened because BroadOn's servers were seemingly hacked – the company that worked for Nintendo for the development of hardware and software.
This week, the Nintendo Gigaleak has resurfaced, with a second round of leaks having revealed a canceled Zelda game starring Sheik, that was meant to be developed by Retro. Among other titles, Nintendo also had plans for a new Metroid game made by Intelligent Systems (best known for the Fire Emblem series).
Leakers have now dug up some new information regarding a new Pokémon Pinball game, in the list of canceled DS games. The game was meant to be released back in 2006, developed by Fuse (known for Metroid Prime Pinball and Super Mario Ball).
Nintendo Gigaleak: Additional Details
The news comes from ResetEra user MondoMega, who also listed a DS version of the GameCube shooter Geist, as well as some data for the New Super Mario Bros. title. MundoMega's full list of details is as follows:
Rhythm Tengoku is listed as 'RIQ' (full working title is known to be Rhythm IQ). Notes for the game say "The songs will be newly written for this game, so OK for the whole world"; yeah, right.
Donkey Kong Barrel Blast and Super Paper Mario are still listed as GameCube games.
'Kirby' is still listed as a GameCube title. Note says that the game should be made like Kirby Super Star.
Captain Rainbow was a GameCube game! Listed as 'ウラキャラ' (background character).
Lots of working titles for DS games. 'Tingle RPG', 'Burabura Donkey DS', 'Custom Robo DS', 'Yoshi's Island 2', etc.
Elite Beat Agents was once known as Super Sonic Agents.
Pokemon Pinball is listed as a DS title, with Wi-Fi support. Developer is 'FUSE'. Target release date was September 2006.
Geist DS is listed. Had online play.
Gauntlet DS.
Some game called 'PLUCKER', developed by 'NIGHTLIGHT'. Notes: 'Proposal from Richard Garfield, the creator of Magic the Gathering. A strategy game that replaces card games with figures'.
'Digitylish DS'. Super interesting; guess they were planning on bringing the series over to DS before DSi Ware was even a thing.
'Tennis' for Wii; guess this was folded into Wii Sports.
Excitetruck is known as 'World's Toughest Race'; notes say "A racing game that looks like a 4WD truck version of Excitebike with realistically oriented graphics."; guess they figured they should actually put Excite in the title.
Project Hammer is listed as 'Hammer Man'. Notes says "Aiming to create a Dynasty Warriors type game that will sell in North America."
Fire Emblem Radiant Dawn is just called 'Fire Emblem GC 2'. Note says "The direction is to increase the movie portion, which was well-received by users in the GC version."
Sphere, unreleased n-space game, is mentioned. "Female spy infiltration action. Metal Gear-like switching between multiple remote cameras".
'Metroid', developed by Intelligent Systems. Notes say "Release some time after Metroid Prime."
'Project X' by Retro Studios; the "action game featuring the Sheik from Zelda: Ocarina of Time."
'KNIGHT Wars' by Kuju; "Fantasy-based strategy with Battalion Wars assets."
Super Smash Bros. Brawl is listed as 'Project Sora', developed by HAL and Game Arts.
'sword fighting theme' developed by Y'sK; no idea what game this is.
Mario Strikers Charged (called 'Super Mario Strikers 2') was intentionally aiming for a EU launch first, and was aiming to be a launch title (which it missed).
'Revo R' by HAL. Notes say "Aiming for Pop Art style graphics" which made be think it was this unreleased Kirby game, but the genre is listed as Racing.
'Jump Super Stars' for Wii? Developer listed as Ganbarion.
'DDR Mario 2' on Wii. Developer is Konami, obviously.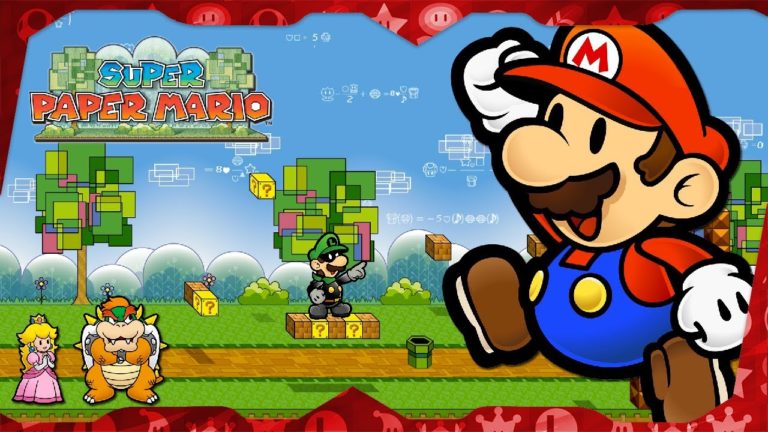 A new Pokémon Pinball game would have definitely pleased some fans. It's also interesting to note that titles such as Donkey Kong Barrel Blast and Super Paper Mario, were originally planned as GameCube games.
Perhaps we will be able to see some of those names resurface sometime in the future. After all, Metroid Dread did make a comeback after years.