A brand new Xbox app (beta) was released today that had a massive slew of changes in it, but one of the lesser-known features was found by members of the gaming forum ResetEra.
The New Xbox app feature no one told you about
A brand new Xbox App feature lets you download games ahead of time, and while this doesn't necessarily mean you get the game for free, this means you can potentially pre-load digital or physical games you plan on buying.
This doesn't necessarily mean you can go on a downloading frenzy, as you'll still need the license to activate the product you download.
Whether that's by digitally buying the game or by using a physical disc.
This is a feature akin to pre-loading a game you've bought digitally, but the data you trigger to download to your app can now make your physical games bypass the massive wait of downloading game data and a massive day 1 patch.
All you have to do is put the disc in as a virtual key to the virtual lock.


The attached screenshot shows the user attempting to pre-load Cyberpunk 2077 for the Xbox One.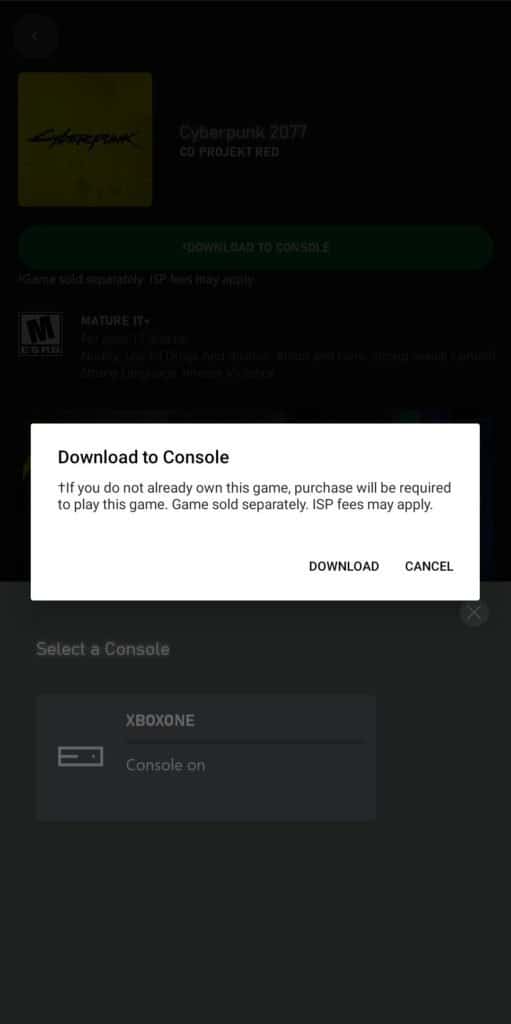 This is a great time-saving feature as downloading a game is always a major hinderance to someone's enjoyment of a game.
With the ability to download the data preemptively, gamers can now pre-load the data days in advance and unlock the data once they purchase the physical disc or digital edition when they can.
Hopefully the feature will carry over to the Xbox Series consoles and this could be one of the more alluring factors that brings more people to the Xbox gaming side.
While Microsoft has yet to bring this feature to the public eye, we predict it will be the highlight of a future showcase for the Xbox Series consoles.
As Microsoft and Sony are both banking on pure digital consoles in their line-up, a feature like this is unprecedented and can definitely shake up the gaming landscape.
What are your thoughts on the feature? Do you see it as something you will use? Let us know your thoughts in the comments section below.