NHL 24 has been officially announced by Electronic Arts for PS4, PS5, Xbox One, and Xbox Series S|X. The title is being developed on EA's Frostbite engine and will feature new technical systems including Sustained Pressure, Goalie Fatigue, and physics-based contact. It's now up on different storefronts, and here is the NHL 24 pre-order bonus you'll get for an early purchase.
NHL 24 Pre-Order Bonus
If you pre-order NHL 24, you'll receive a HUT Power Up Icon Choice Pack and two WOC Battle Pass XP Modifiers.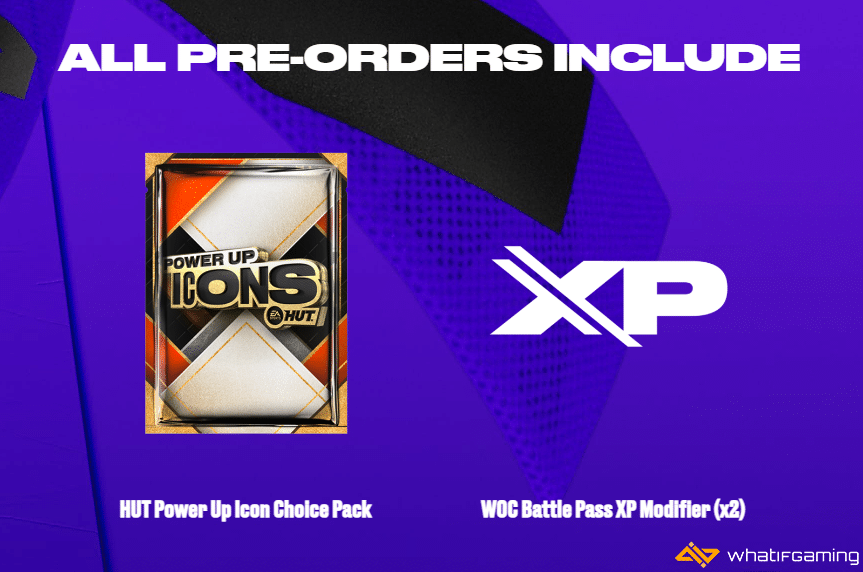 The HUT Power Up icon choice pack allows you to choose legendary hockey icons to power up your team, and you'll also receive two WOC Battle Pass XP modifiers which will likely boost the progression of the in-game battle pass.
Pre-Order NHL 24
You can now pre-order NHL 24 from the following links.
The last-generation version costs $60 on both Xbox One and PS4, while the current-generation version costs $70 and grants dual entitlement as well.
NHL 24 Release Date
NHL 24 is coming to Xbox One, Xbox Series S|X, PS4, and PS5 on 6th October 2023.
While you're here, make sure to check out our other pre-order guides for other upcoming releases, including Immortals of Aveum, Lords of the Fallen, and EA Sports FC 24.
What do you think of the NHL 24 pre-order bonus content? Do you think it warrants an early purchase? Share your thoughts in the comments below and let us know.