It looks like Nintendo Smash Bros is about to finally meet their new competitor in the platform fighter genre. Fair Play Labs learned from their first iteration of the All-Star Brawl franchise and it is clear that this sequel is a major upgrade over the original. Let's dive into my review and see what Nickelodeon All-Star Brawl 2 offers, and how much they've learned from the first release.
Presentation
Nickelodeon All-Star Brawl 2 gave me a lot of nostalgia for my favorite shows I saw growing up. Though I wish they retained a few brawlers from the first All-Star Brawl though like CatDog and Oblina from Aaahh!!! Real Monsters but it's possible we might see them return as DLC.
On the bright side, at least I get to play Spongebob, Rocko, Gerald as well as Ren and Stimpy. These are just some of the cartoon characters that I grew up with watching Nickelodeon and it's a joy to play them.
However, the more I play this sequel, the more I get used to playing as Danny Phantom for most of my Campaign runs because of his unique move set. For instance, I can go through enemies and avoid their attacks with Danny's special moves and he can even teleport, which makes him perfect for seizing control of the area.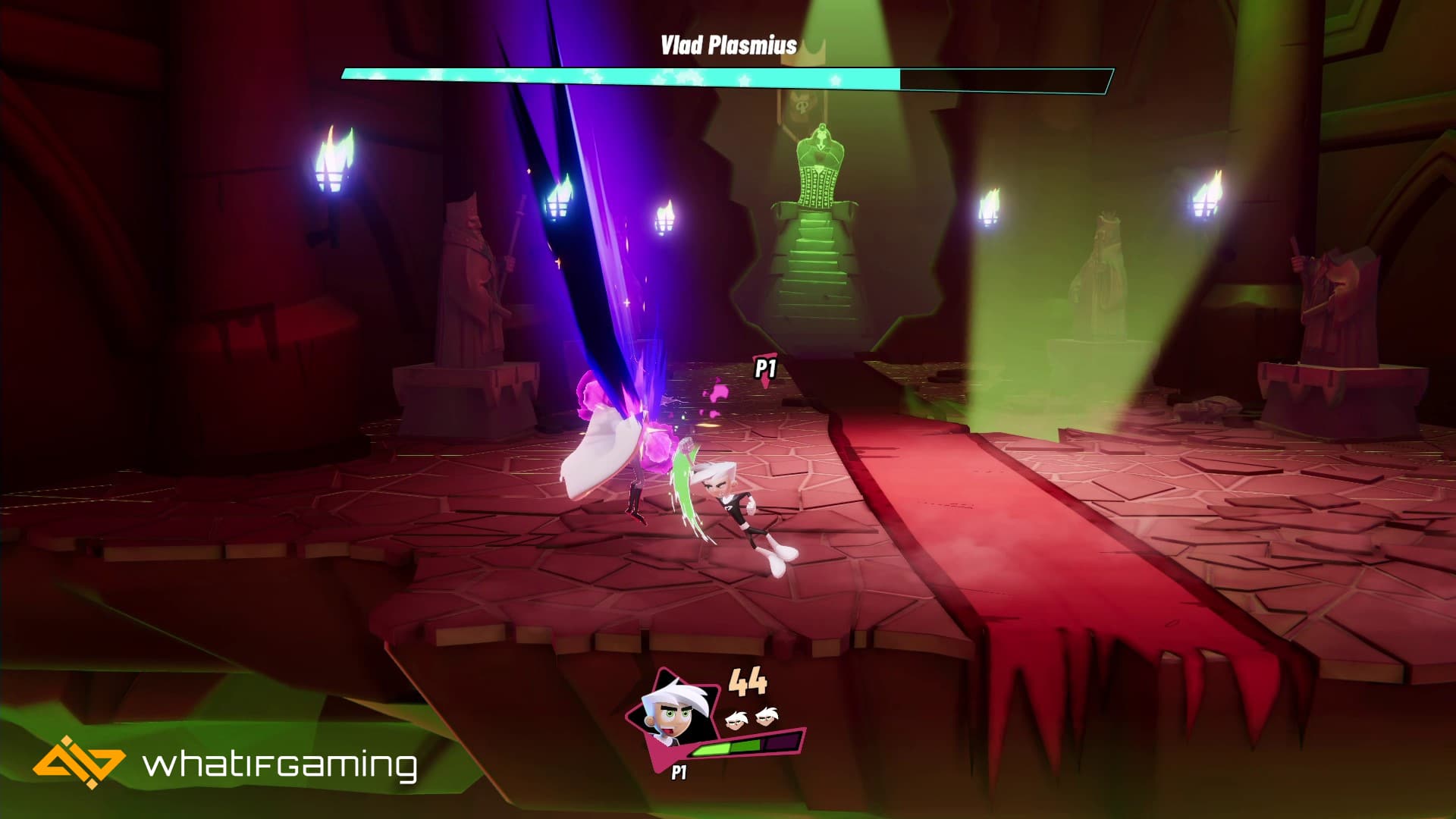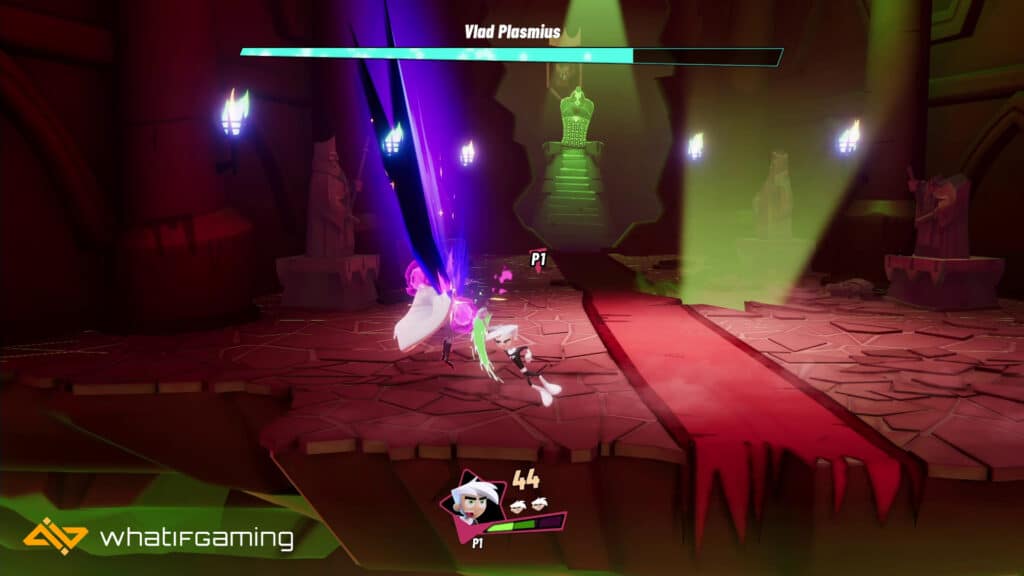 For a brawler game, they are quite generous with the variety of brawlers to choose from. They even included Donatello and Raphael from TMNT as well as Aang, Korra, and Azula from Avatar. The addition of these brawlers alone makes this game worth investing in even if you don't watch their series.
Even if I never watched a single episode of Avatar, it's so fun playing as Aang. I like his glider special move making him an annoying brawler to fight against. Maybe I should start binging Avatar now so I can relate to the lore.
Gameplay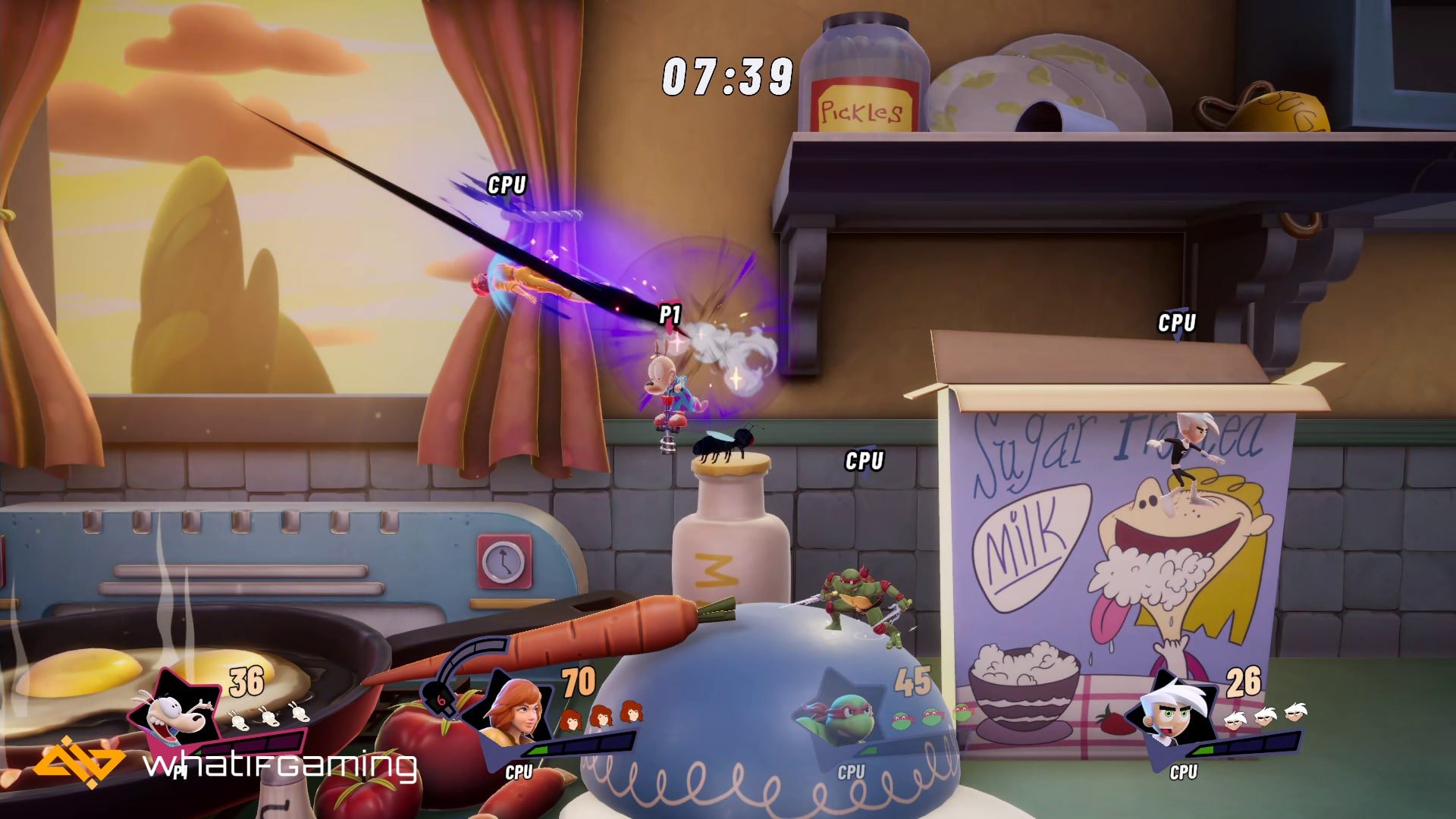 The biggest improvement that Nickelodeon All-Star Brawl 2 has made is the single-player experience, especially with its Campaign mode. I never imagined that inserting rogue-lite elements into a platformer fighting game would be a perfect fit.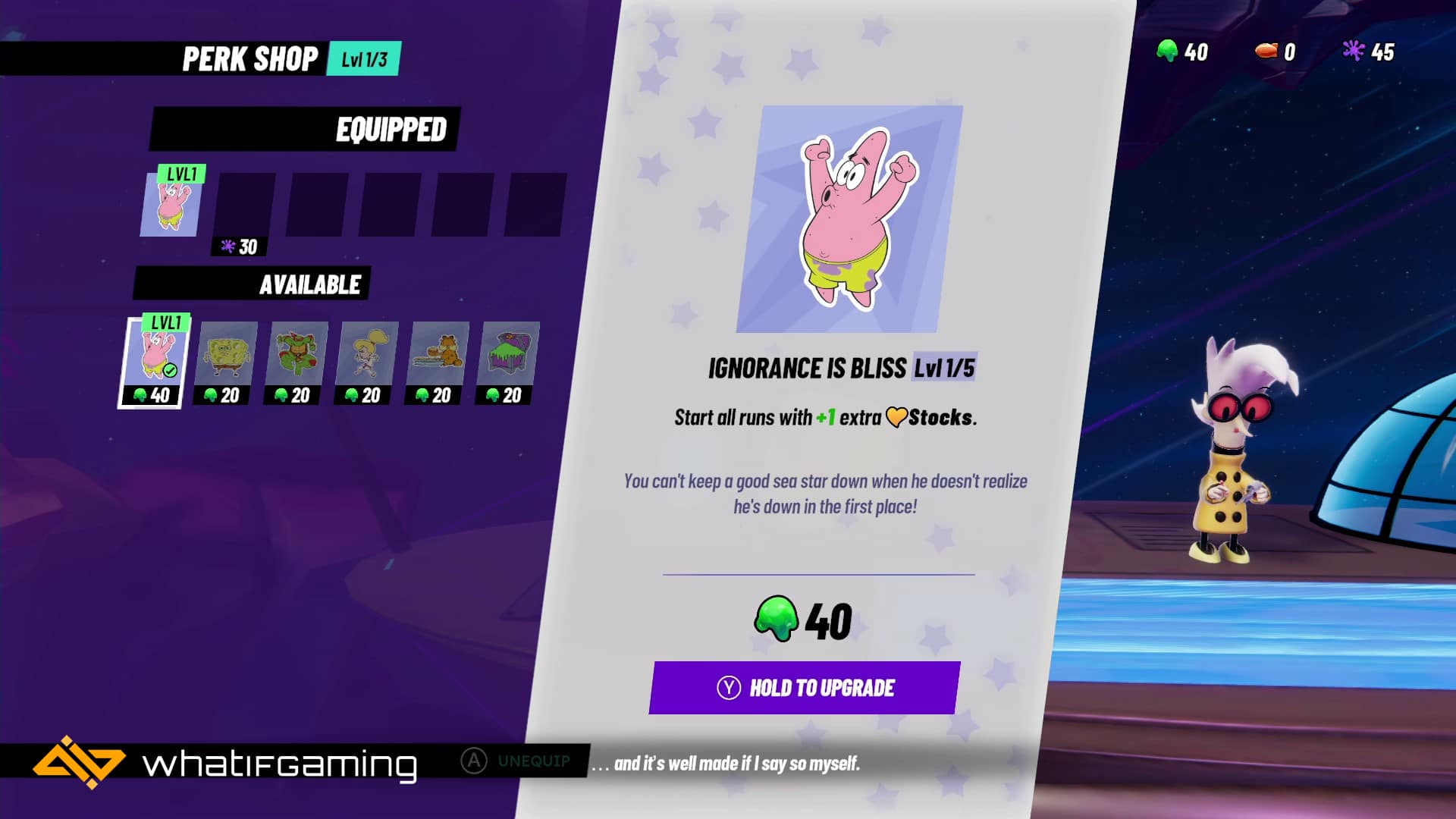 The Campaign also has a story to keep you engaged which involves defeating Vlad Plasmius, Danny Phantom's arch-nemesis. I'm not super updated with the series but it seems fitting for me to master Danny Phantom regardless.
Although the storyline is simple, it's actually enough to keep you playing especially with the voice acting that they've added which we'll tackle later.
I also like the fact that you're given six types of difficulty options, and the AI offers a decent amount of challenge to keep you on your toes. Even the boss fights are a bit tough as well, and there are a few frustrating moments here and there for good measure.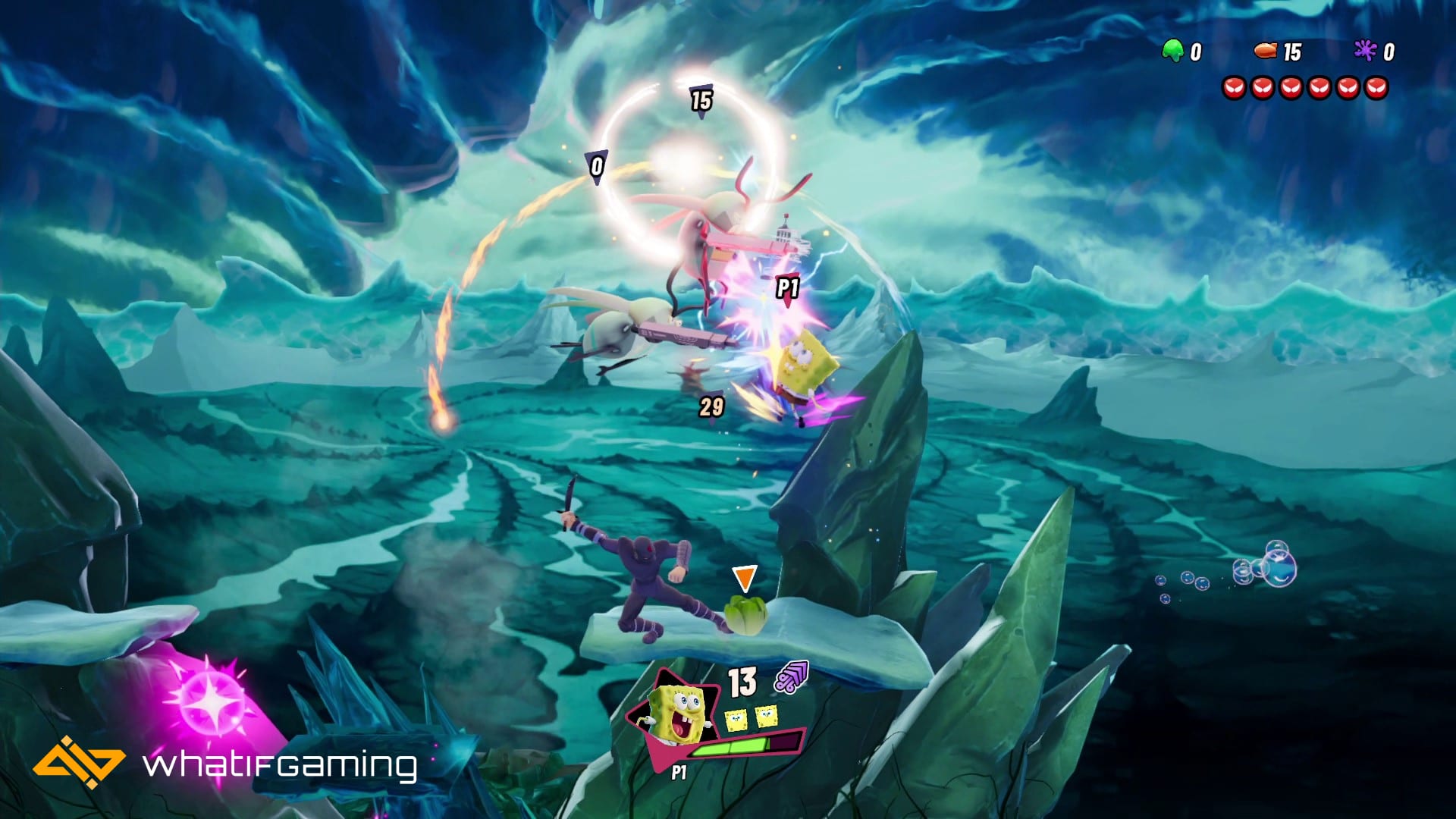 One of my favorite mini-game modes in my Campaign runs is the Arena where you'll fight different enemies from the Nickelodeon universe. This also allows me to learn each brawler's move sets instead of spending my time inside the Dojo.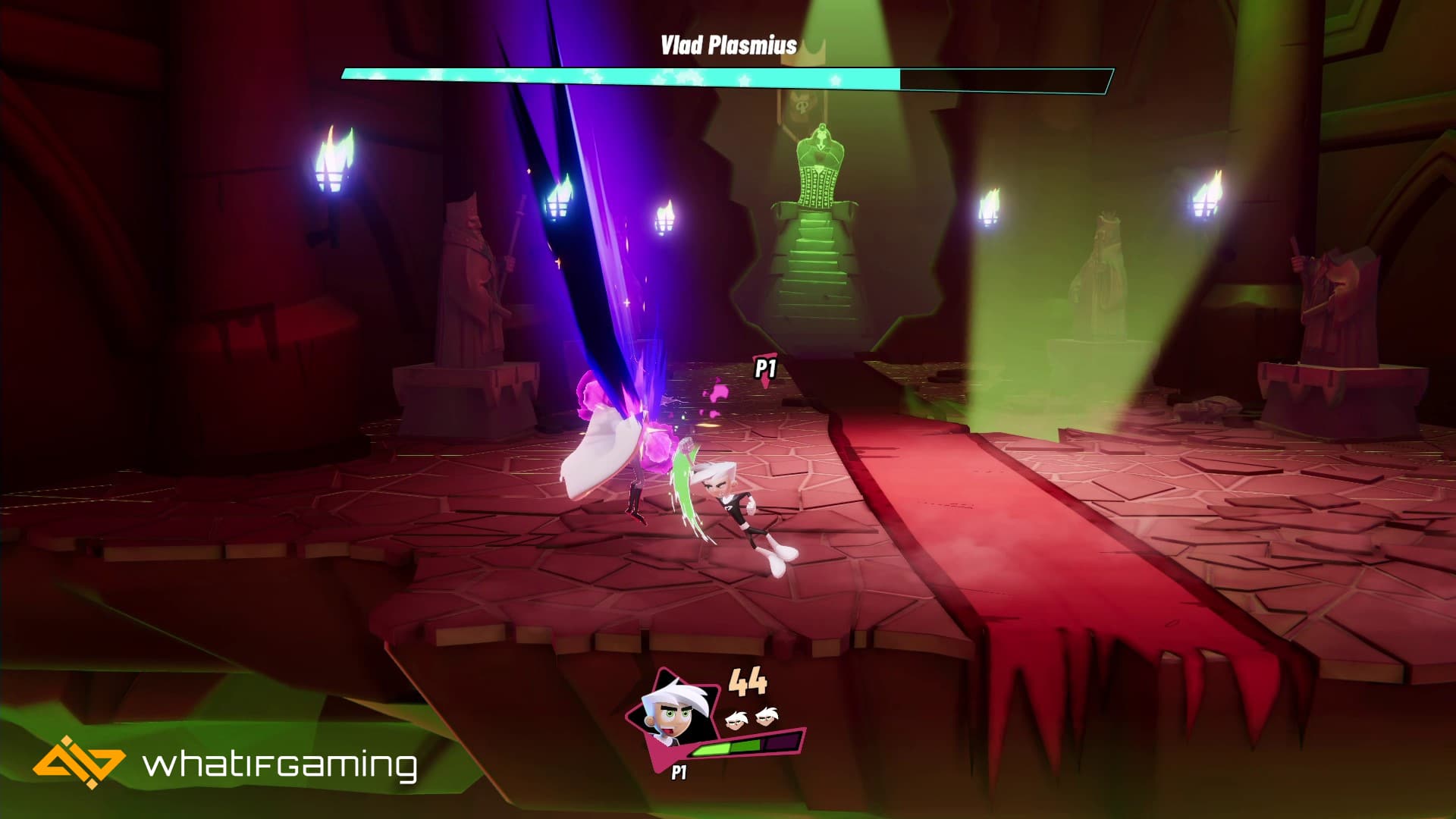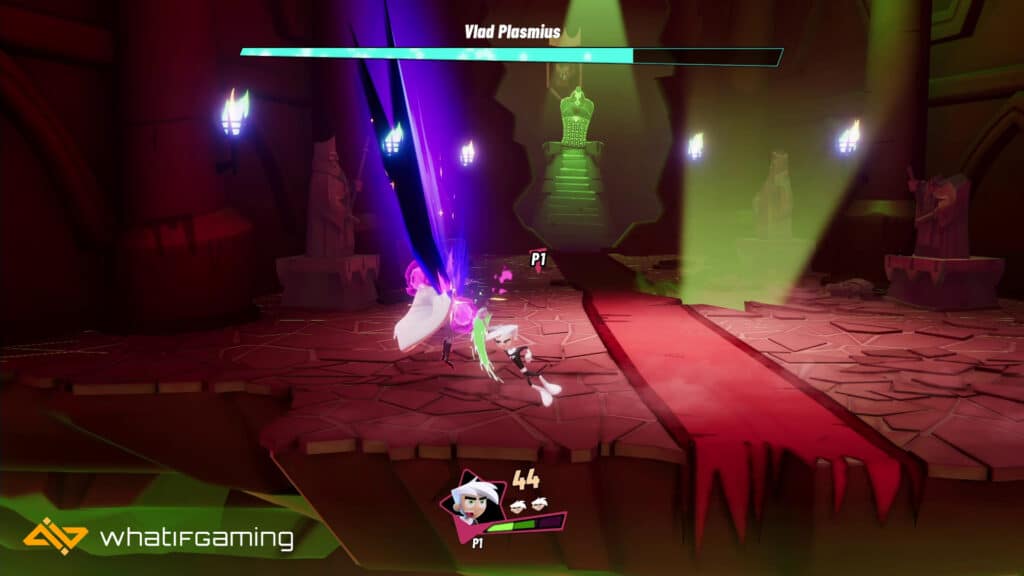 If you want a quick playthrough, you also enjoy the Arcade mode where you will play 11 stages until you beat the final boss. This single-player game mode is a much more condensed version of the Campaign mode.
Controls
It's quite clear that Nickelodeon All-Star Brawl 2 took its inspiration from Nintendo's Smash Bros fighting mechanics. The game requires a controller if you want to play it, and the controls and move sets of each brawler are pretty easy to learn.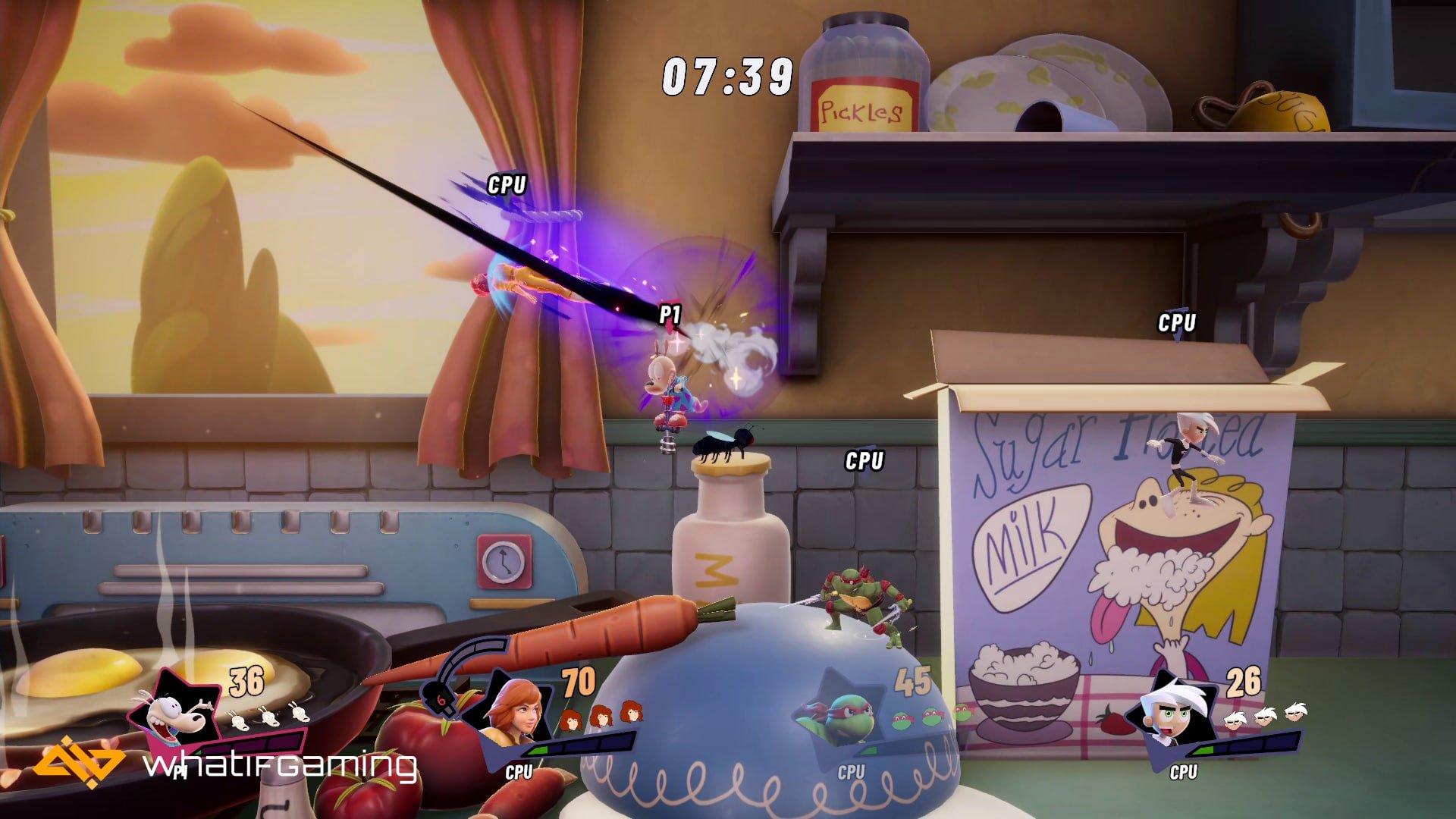 There is a battle mode where you can play up to four players. This is the right size for playing a competitive brawl compared to Smash Bros where you'll fight up to eight players on one screen which I find too chaotic.
You have three sets of attacks: light (A button), heavy (B button), and special (X button). Combining one of these buttons with a directional button from your D-Pad will give you a unique move. Also, incorporating Super Moves for each brawler is also a nice touch. I feel like I'm playing Street Fighter with this added feature.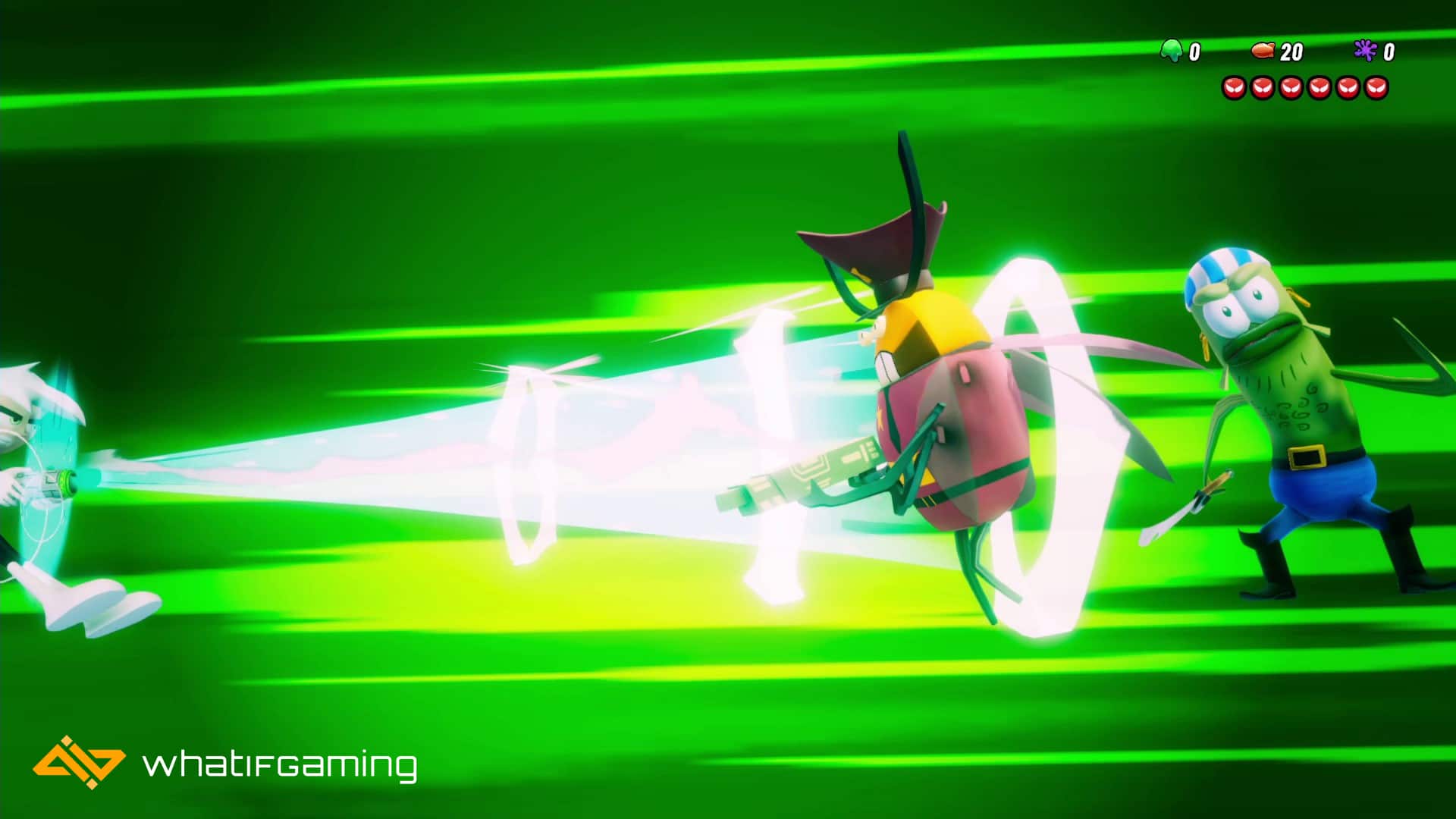 Familiarizing yourself with your brawler's attack animations will be your key to mastering their move sets. Similar to Smash Bros, you get to eliminate opponents from the arena once you fill out their damage meter.
Audio
I am so happy that they finally invested in voice acting. They also leveled up their attention to detail when it came to the interaction between the Nickelodeon characters. For instance, if you play Jimmy Neutron and you visit his lab during your campaign run, you'll get some unique dialogues with Hugh, Jimmy's father.
Another instance would be say you play as Spongebob, and you fight either against Patrick or Squidward in the Campaign, you'll also get some exclusive dialogues. I even got another unique dialogue with Ren and Stimpy when they encountered Powdered Toastman.
Level Design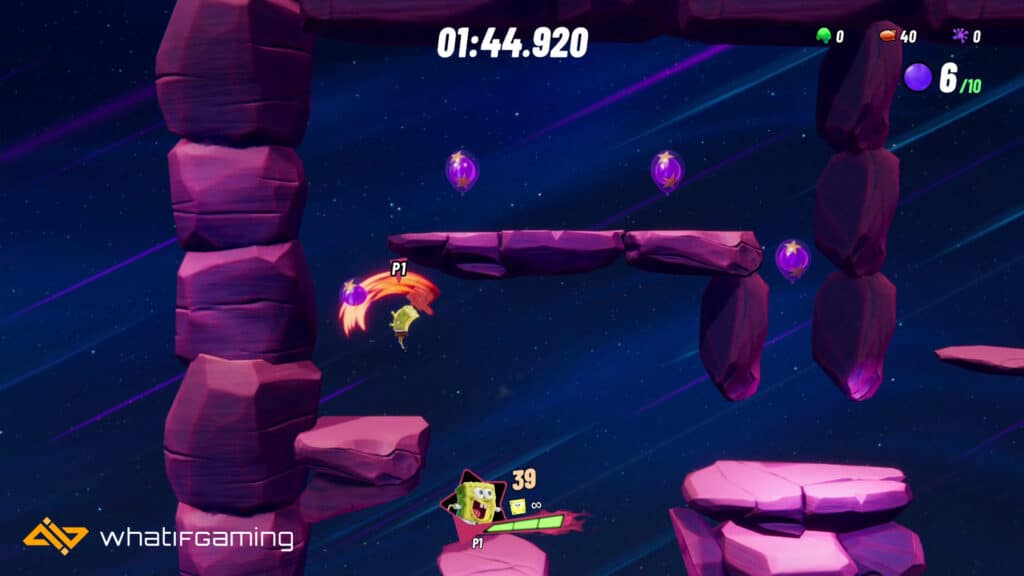 Aside from the usual fights with other Nickelodeon brawlers, this sequel also introduces other mini-games like whack-a-bot, popping slime balloons, and a platforming game mode that feels like you're playing Super Mario. These mini-games increase the All-Star Brawl's campaign replayability.
I just think that the Action mini-game a.k.a. the Super Mario-like platforming levels feels too generic but other than that the game loop is there.
I also like the fact that whenever you beat a brawler on a 1v1, you get to unlock their skins. You know what that means, no microtransactions! Even if they do plan to put in a battle pass, I think the base game is enough to get you hooked on collecting exclusive items. Also, the Campaign's gameplay loop is well implemented where you'll need to clear three areas composed of 12 random stages each.
The Verdict
Nickelodeon All-Star Brawl 2 takes us into memory lane and lets us experience our favorite Nickelodeon characters from the 90s to early 2000s era. While some brawlers like Hugh Neutron and Powdered Toastman were downgraded and turned into Campaign NPCs, the new additions have greatly made up for it.
The major overhaul of the single-player experience is what stood out in this sequel and there's never a dull moment of playing one quick campaign or even just plowing through the Arcade game mode.
I hope the Smash Bros fans will give this game a chance since Nintendo is becoming strict when it comes to hosting prized tournaments. In fact, Nintendo Japan posted new guidelines last October 2023 that sparked some mixed reactions from the active Smash Bros community on Twitter.
If marketing goes well, I think that Nickelodeon All-Star Brawl 2 should get a spotlight in the eSports fighting scene.
What did you think of our review of Nickelodeon All-Star Brawl 2? Share what you think about it in the comments below.
This review is based on the PC version of Nickelodeon All-Star Brawl 2. The key was provided by Renaissance PR and Fair Play Labs.