We have heard rumors about the Nintendo Switch Pro time and again, but this one is the one that holds the most water thus far. While we have heard about the new console revision by industrial analysts and journalists, this is the first time someone at an official capacity has mentioned the new console.
Nintendo Switch Pro mentioned by display manufacturer – possible E3 announcement?
The Nintendo Switch Pro is a console that has time and again shown up on our radar. Whether an exclusive piece written by a journalist or mentioned by an insider. However, the console has managed to evade official recognition – until now.
Display manufacturer Universal Display Corp had their Q1 shareholders meeting and you can see in the highlighted paragraph, they mention the Nintendo Switch Pro by name. (Thanks SpawnWave)
Here is the image: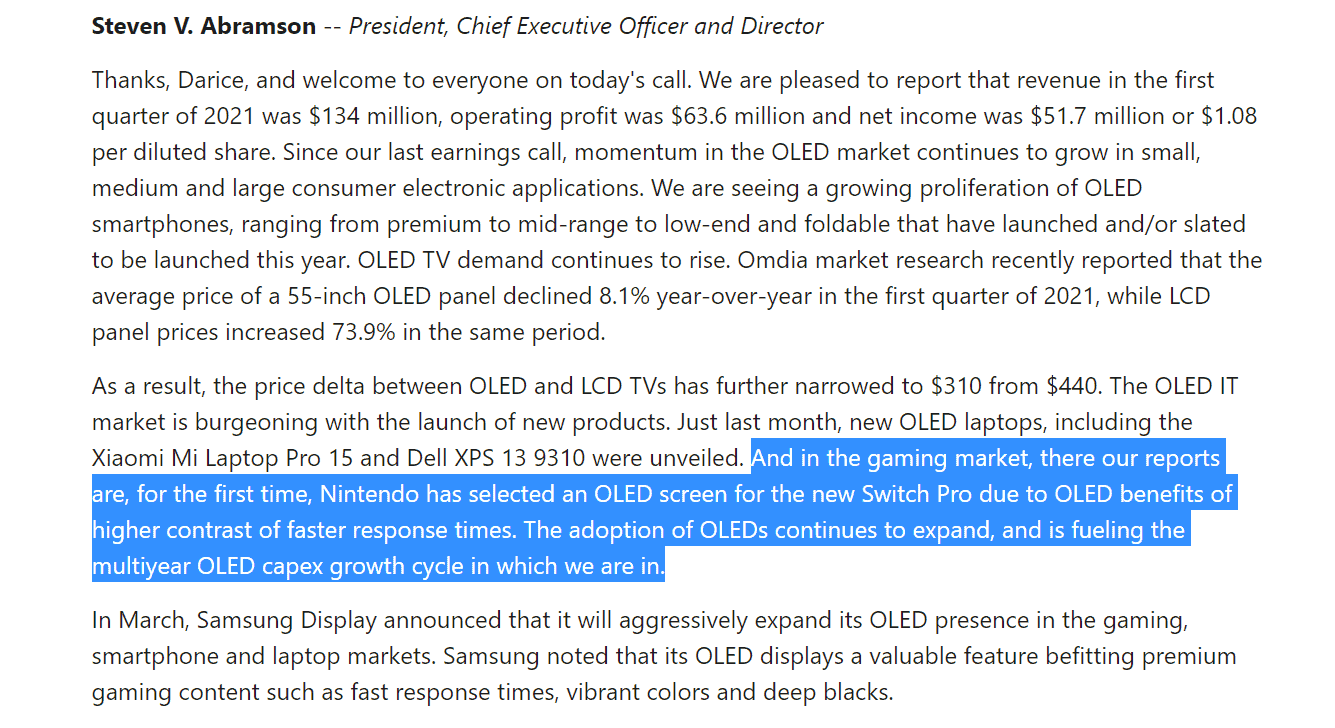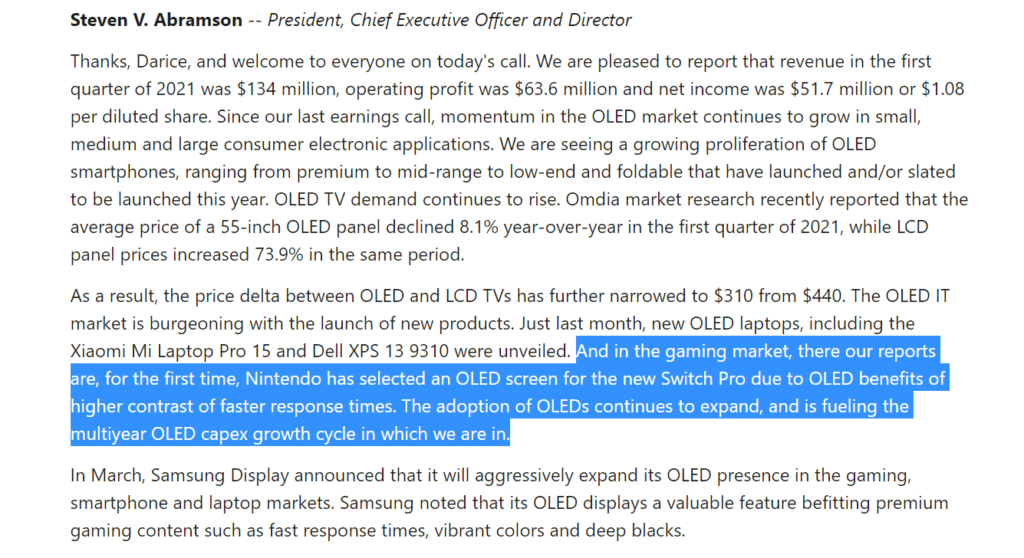 The display manufacturer states that their display technology would be used in the Nintendo Switch Pro.
One of the most recurring parts of the new Nintendo Switch was an OLED display that allowed better display output, faster response time, and other features that are associated with the OLED name.
While we do know that Nintendo will be attending this years E3, it is also possible for the company to reveal their new revision at the event, considering how an upgrade for the Nintendo Switch is long overdue (and no, we don't count the Nintendo Switch Lite or the V2 with the bigger battery as an upgrade).
It's no secret that Nintendo's console struggles to keep up with third-party titles, while Nintendo's own first-party titles are made with some form of magic that are visually stunning and paired with great performance.
With the advancements in game development today, a Nintendo Switch Pro is inevitable to make developing third-party titles on the console easier for developers. The current hardware for the Nintendo Switch is too slow to keep up with the demands of modern games. This is where developers have to sacrifice visuals and framerates with the most recent example being Apex Legends.
What are your thoughts on the Nintendo Switch Pro? Let us know in the comments section below!