One Piece Odyssey is an upcoming JPRG from ILCA, and Bandai Namco Entertainment. More details, including the release date, have been revealed just now during the Tokyo Games Show 2022. The title is based on the popular anime and manga series, One Piece, and Bandai Namco have been releasing games for it for quite some time. With the release date available, here is the Like a One Piece Odyssey Pre-Order Bonus content you'll get for an early purchase.
One Piece Odyssey Pre-Order Bonus Content
If you pre-order One Piece Odyssey, you'll get the following additional content.
Energy Apple x10
Golden Jelly x3
Excited Apple x10
Travelling Outfit Set (Luffy, Zoro, Sanji, Usopp, Nami, Chopper, Robin)
Update: 100,000 Berries have been confirmed as well
This content here is a mix of consumables and cosmetics. These consumables are likely to aid you in the early game and give you an edge against enemies. A Travelling Outfit Set has outfits for multiple characters, at least based on the visual.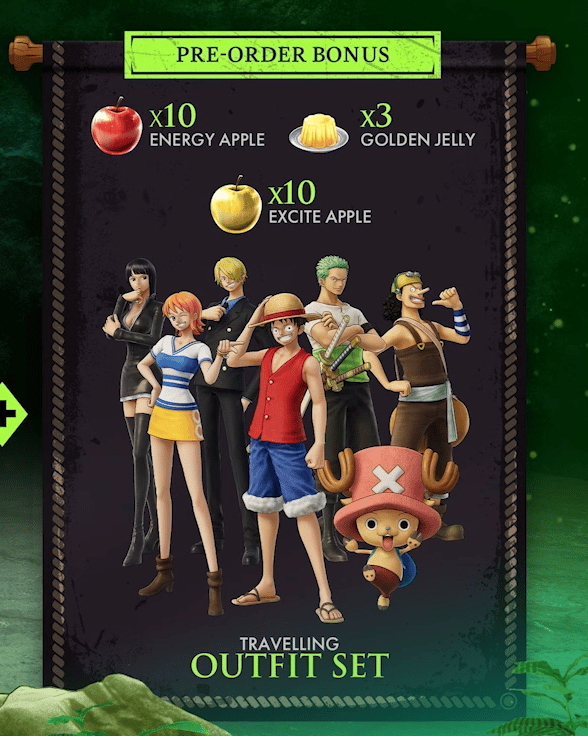 This is part of the standard edition revealed during the TGS trailer.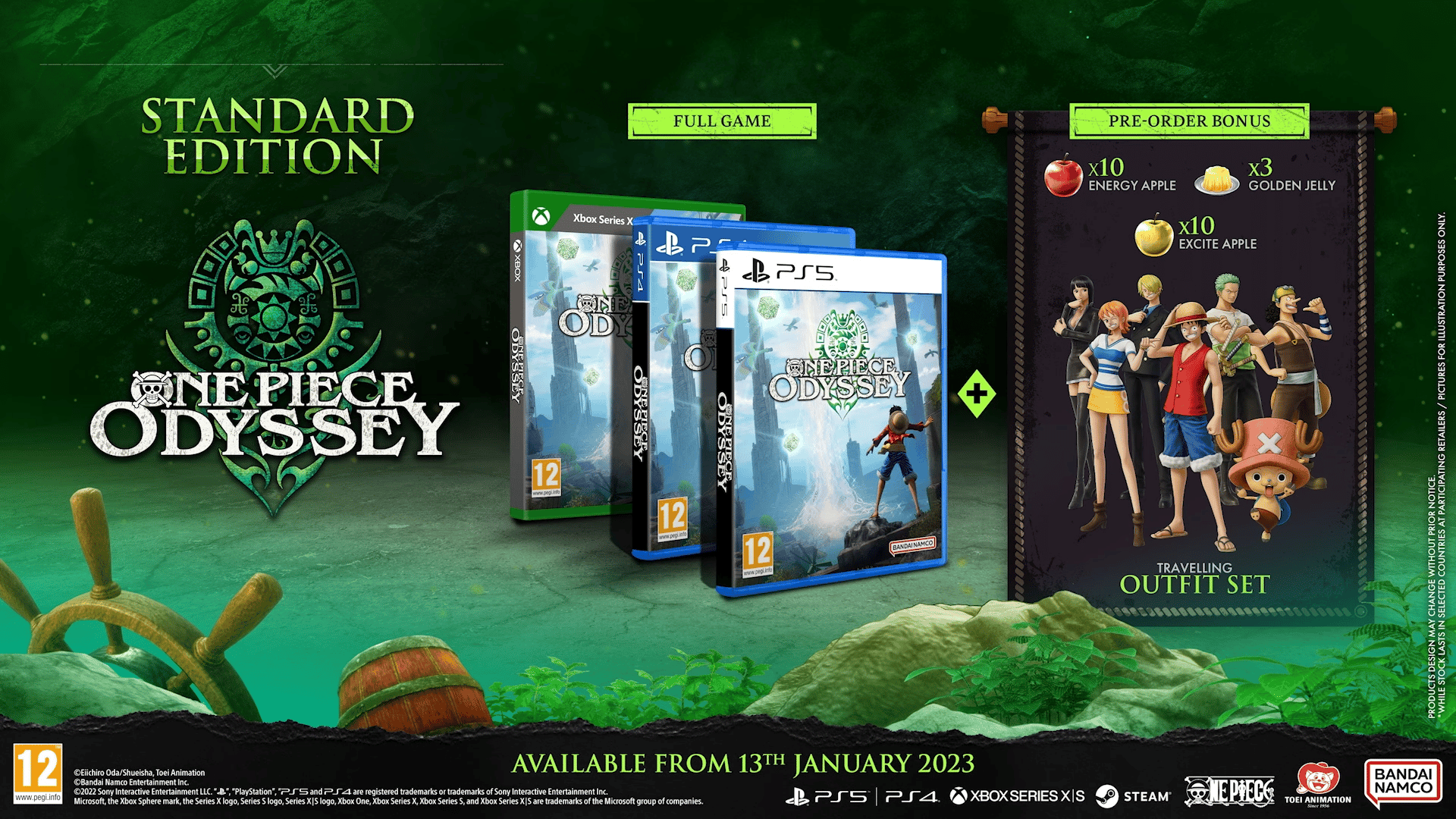 Pre-Order One Piece Odyssey
As of writing, the game isn't available yet for pre-ordering digitally, but we're dropping the relevant links below. Update (22/09/2022): The title is now available on the links below
You can, however, pre-order the title physically on Amazon. Additionally, you can buy the game directly from the Bandai Namco Store, and choose the retailer of your choice as well. The digital options should go up soon as the trailer mentions that the title is available for pre-order today.
One Piece Odyssey Release Date
The game is coming to PS4, PS5, Xbox Series S|X, and PC on 13th January 2023.
Based on all the information available, it seems that the game isn't coming to Xbox One, but is still coming to the PS4.
Check out the release date announcement trailer below.
If you're interested in the PC version, check out the system requirements as well.
While you're here, make sure to check out our other pre-order guides for other upcoming releases, including Asterigos Curse of the Stars, New Tales from the Borderlands, and Ghostbusters: Spirits Unleashed.
What do you think of the One Piece Odyssey Pre-Order Bonus content? Do you think it warrants an early purchase? Share your thoughts in the comments below and let us know.