Park Beyond is an upcoming park management and builder from Limbic Entertainment and Bandai Namco Entertainment. Tropico developers are back with a current-generation management experience, which looks technically impressive with a lot of graphical fidelity too. It's coming out in June 2023, and we now have more details. Here is the Park Beyond Pre-Order Bonus Content you'll get for an early purchase.
Park Beyond Pre-Order Bonus Content
If you pre-order Park Beyond, you'll receive the PAC-MAN Impossification Set, which includes two flat rides and their impossified versions, five entertainers, one hat shop, one shop impossification, and more than 30 PAC-MAN themed decorative items.


This pack contains a surprising amount of goodies, and you're getting a lot of neat PAC-MAN themed content. If you're building a park with a PAC-MAN aesthetic, these items will certainly add more legitimacy. As far as pre-order bonuses go, this is pretty decent, and you'll receive this pack no matter which edition you buy.
The standard edition of the title costs $50 across all platforms.
Park Beyond Visioneer Edition
The Visioneer Editon costs $70 and contains the following additional content.
PAC-MAN™ Impossification Set
Zombeyond Impossification Set
Park Beyond: Annual Pass
Coaster Car Bonus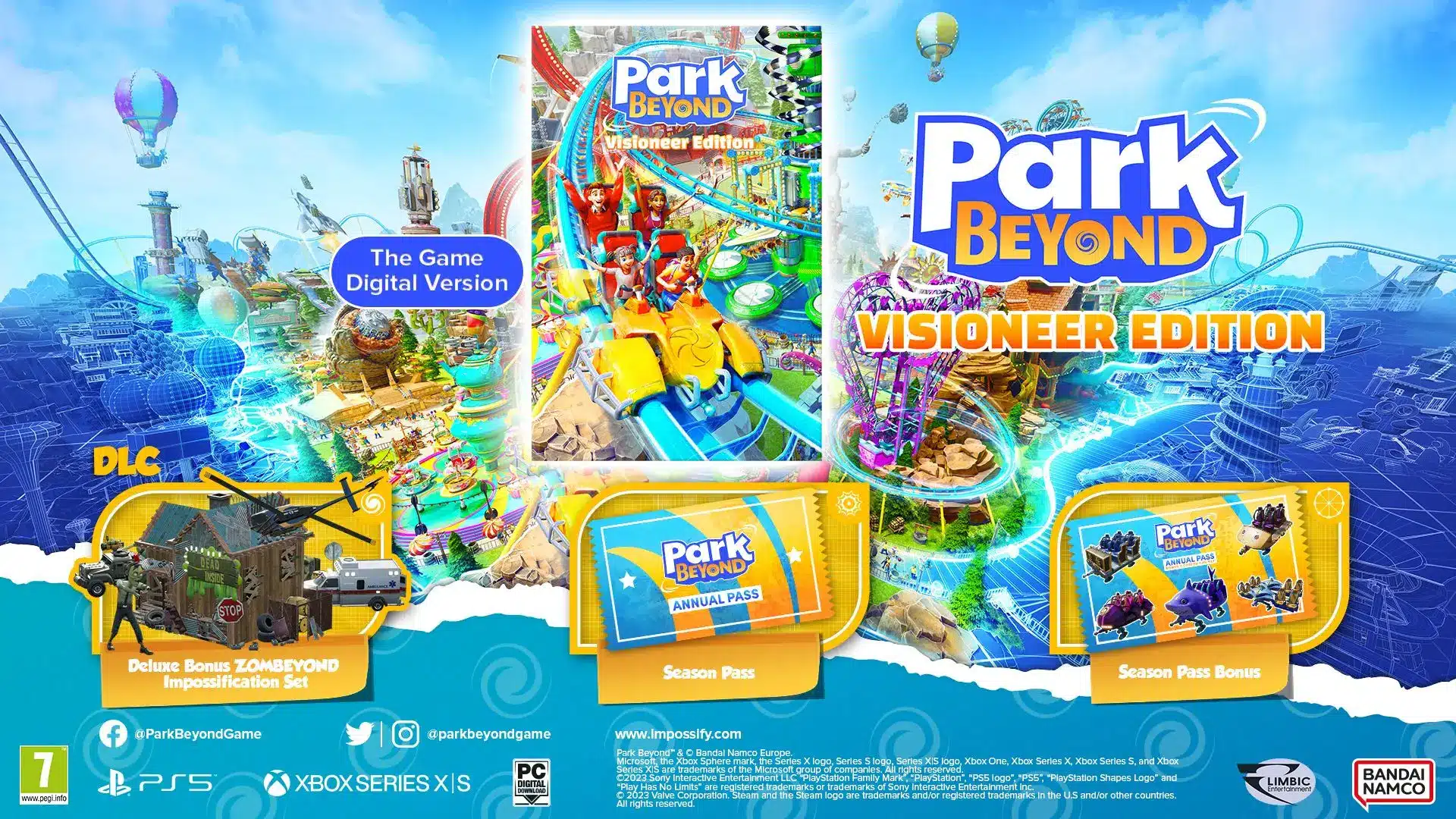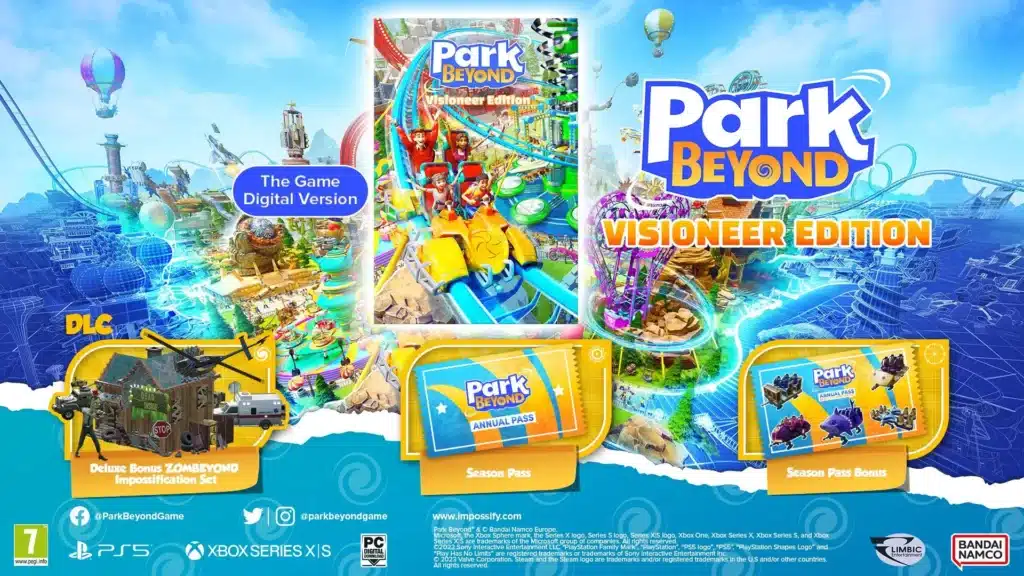 Pre-Order Park Beyond
You can now pre-order the expansion at the following link.
If you're interested in the PC version, check out the detailed system requirements as well.
Park Beyond Release Date
Park Beyond is coming to PC via Steam, Xbox Series S|X, and the PS5 on 16 June 2023.
While you're here, make sure to check out our other pre-order guides for other upcoming releases, including MLB The Show 23, LEGO 2K Drive, and Dead Island 2.
What do you think of the Park Beyond Pre-Order Bonus content? Do you think it warrants an early purchase? Share your thoughts in the comments below and let us know.