Party Animals truly lives up to its name in both regards. It's a game that is brimming with lots of party-themed game modes that can be played in teams of 4 players, and the animal variety is broad in variety. You can be a dog, cat, tiger, otter, dinosaur, ape, wolf, and so much more. You can also unlock cosmetics, and skins for your furry avatar to make them look their best when being thrown around in the game, adding to the fun and excitement. In my Party Animals review, I'll talk about one of the best party games of the year.
Presentation
What immediately captivated me about Party Animals was the cute visual presentation. While each game in this space has its own visual identity, the presentation of the characters and their costumes in Party Animals is easily my favorite aspect of the game. There's a lot of balance and it never feels boring, or overly expressive.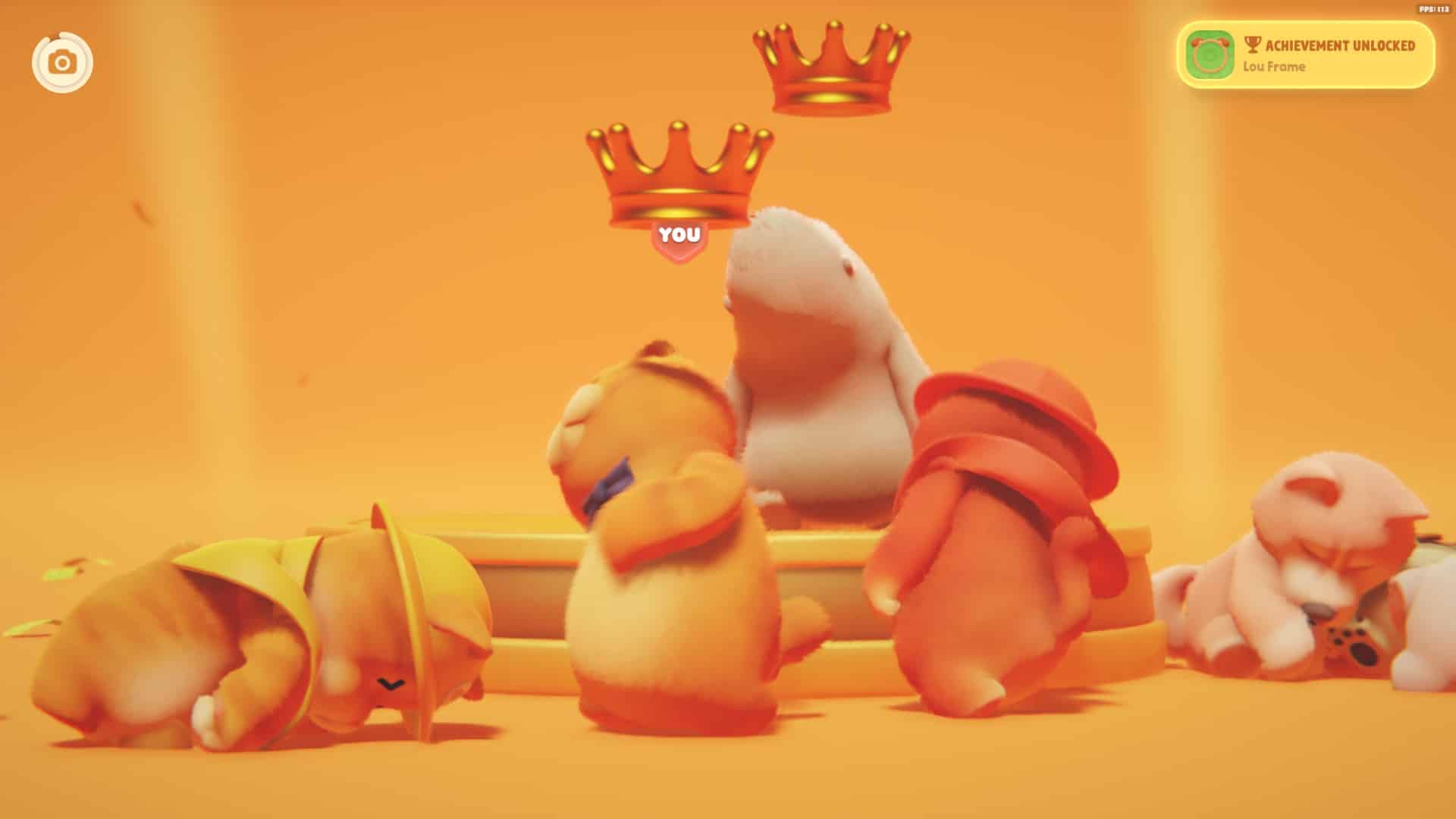 There are over a dozen animal types you can choose from depending on what animal you prefer and even costumes to match their personality. The combinations here are beyond measure and with the developers looking to keep things fresh and exciting, we can hope that cosmetics are also part of that formula as well.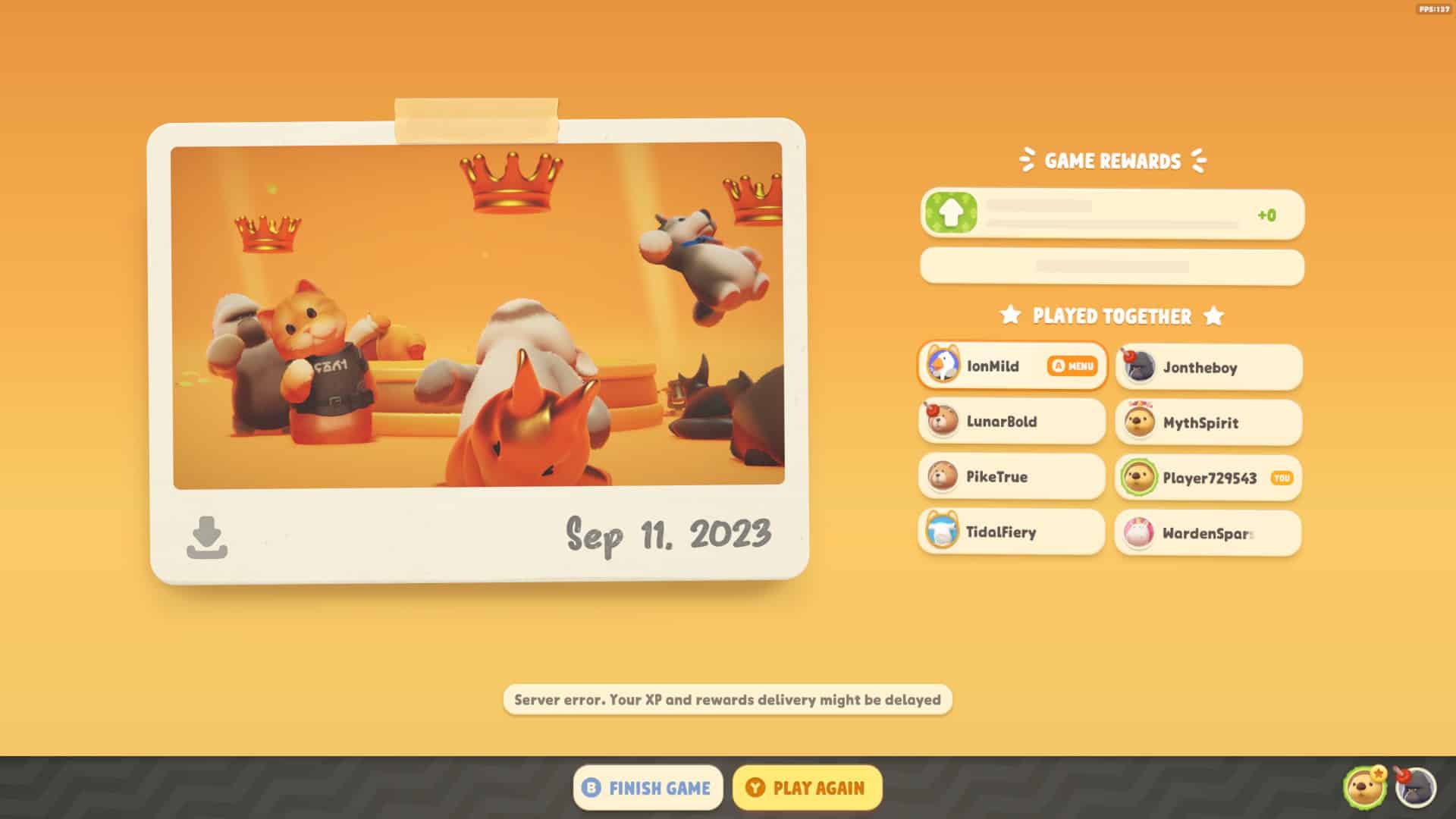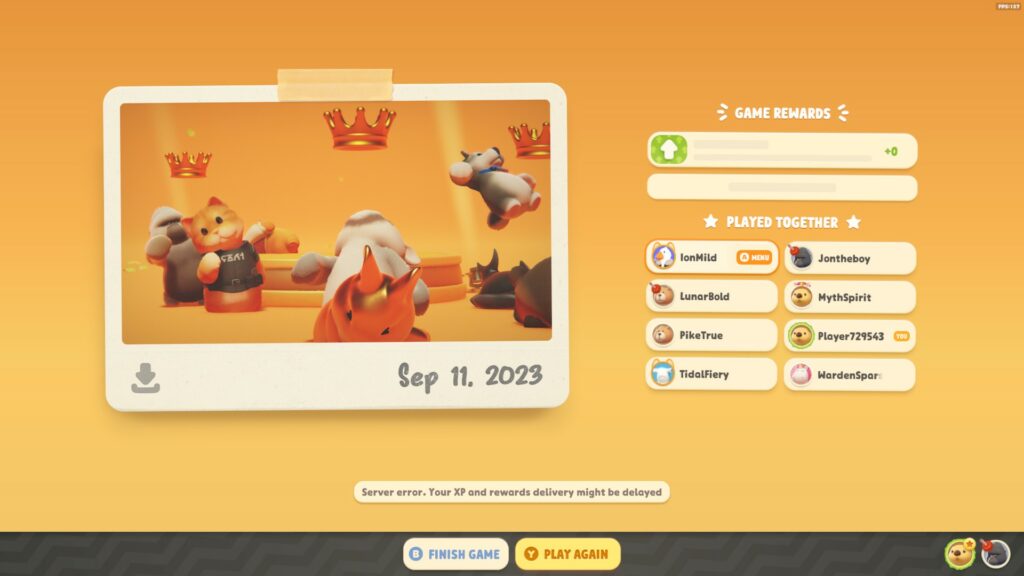 Going away from your furry avatar in the game, the stages themselves are varying and broad in variety. You take to the skies, and the seas, and even fight for control on a rickety bridge on the edge of a waterfall. The combination of locations and objectives here is what truly makes Party Animals a league of its own.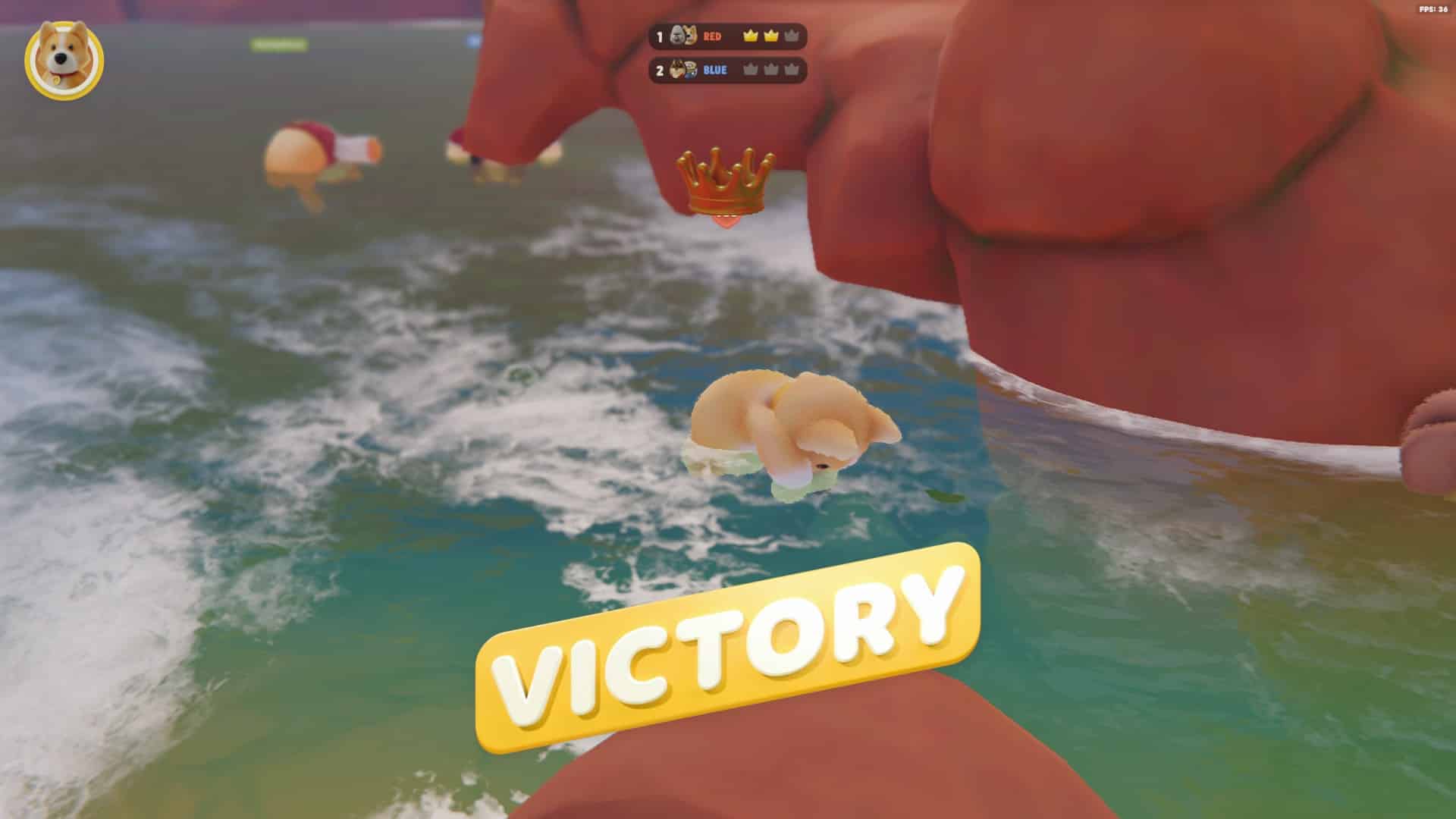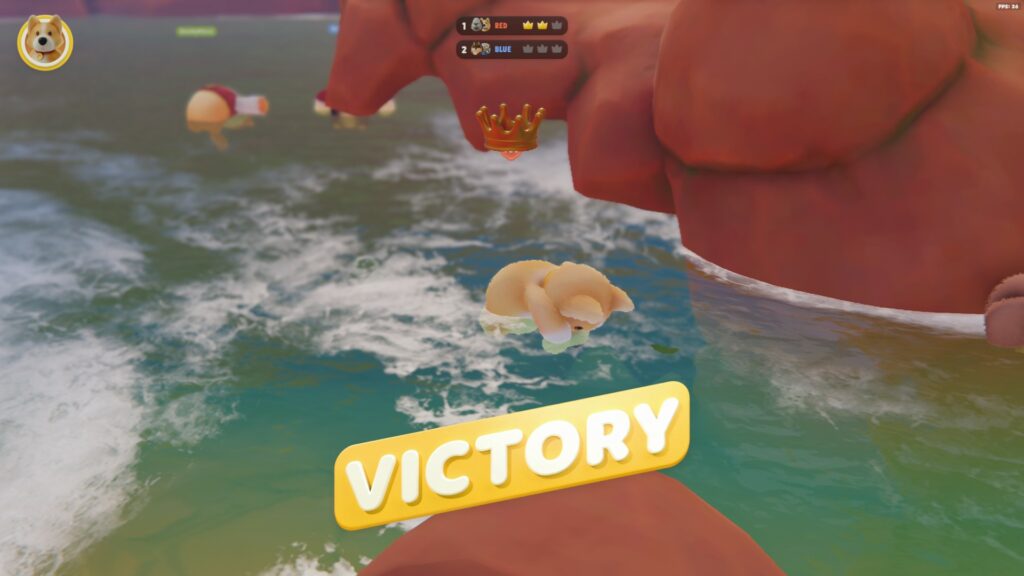 Game modes range from survival to sports, and other game modes where chaos reigns supreme.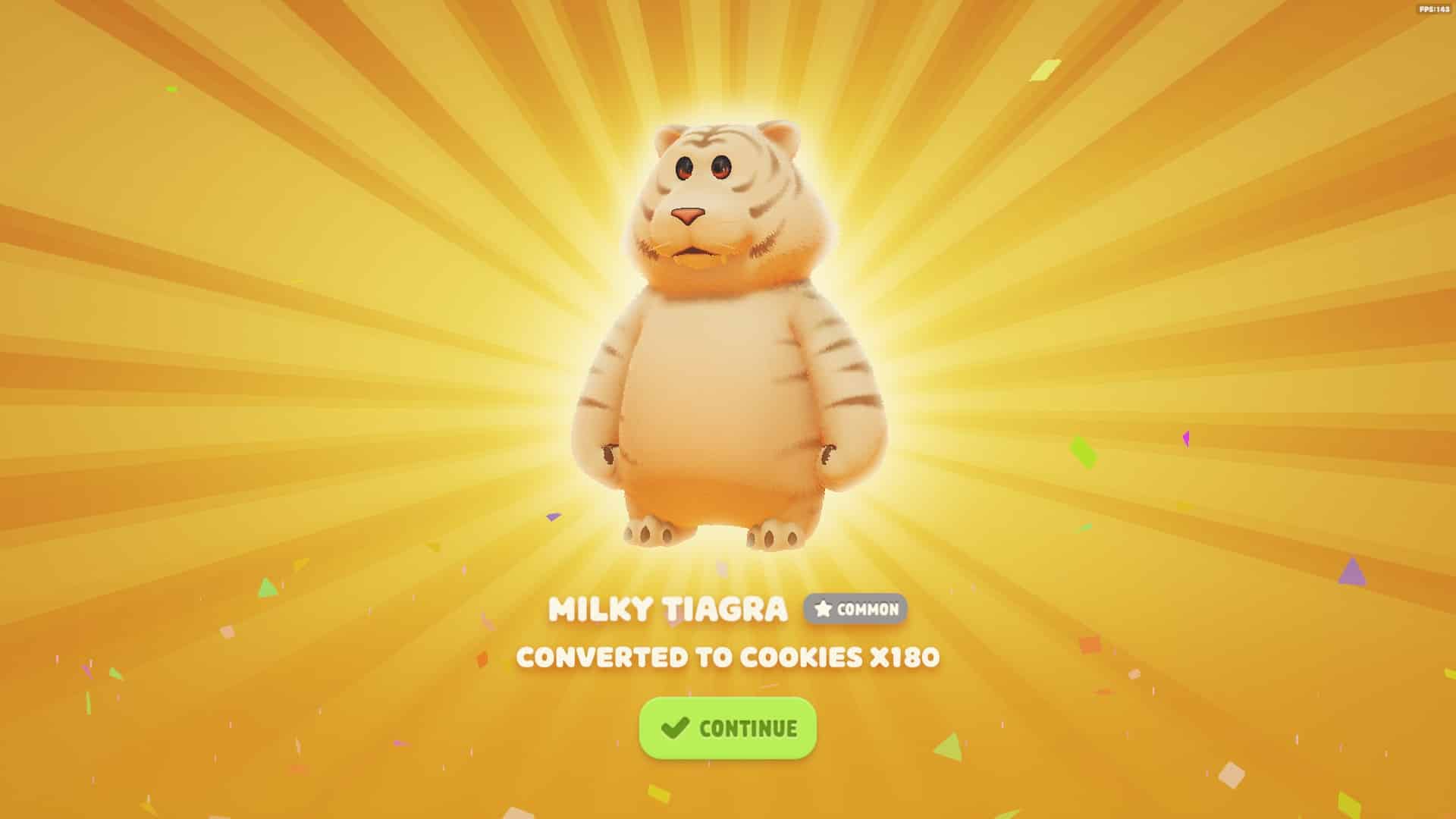 There are about 20 maps in the game and each map represents a different game type that can be played with a different number of people. This is something I appreciated about the game, where even if you see the same level time and again, you still find new and exciting ways to have fun as randomness is always the major part of the formula.
Gameplay
The game has no shortage of game modes, with some repeating on different maps, but the gimmick of said map is unique. One of my favorite ones is lasting on a piece of land when environmental hazards and other players are trying to knock you off the land. This can vary from a submarine that submerges and reemerges from the water at random to being on the wings of the plane and the rising altitude which makes the wings freeze, making it harder to stay on.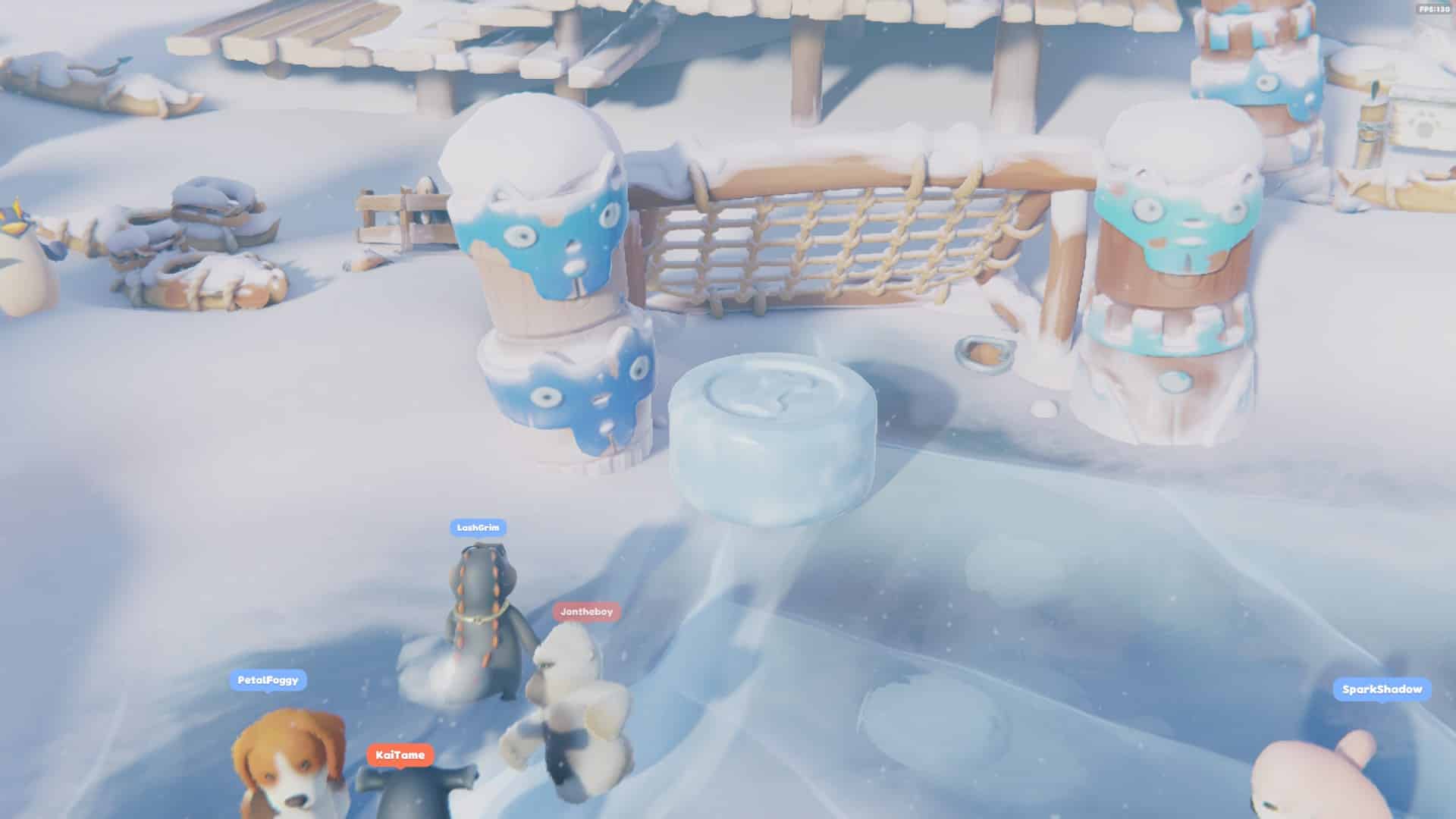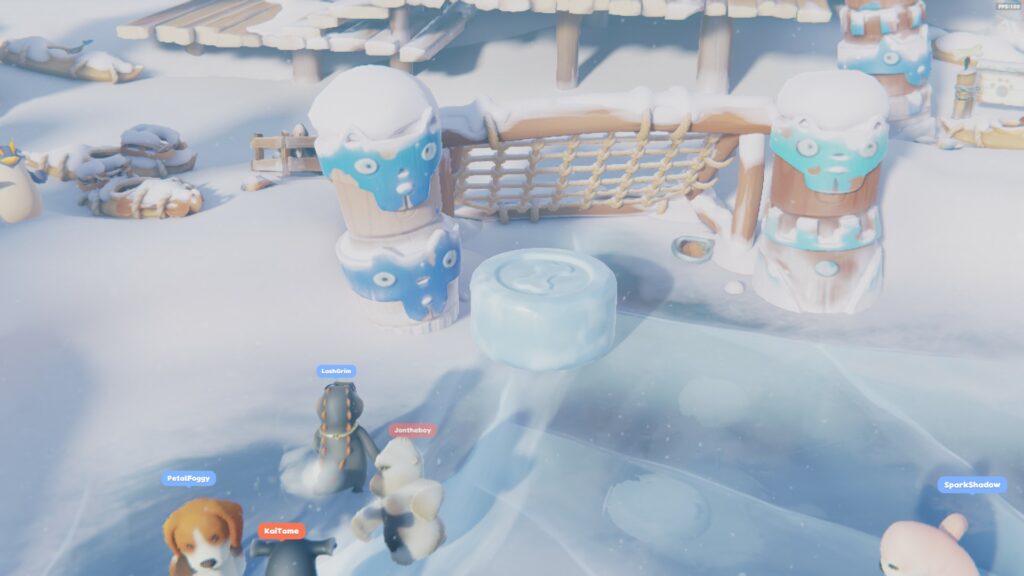 There are other sports-focused game modes too, with literal ice hockey by punching the ice puck into the enemy's goal, and another one that is a combination of football and soccer, where you have to carry an electric sphere into the enemy's goal with your hands.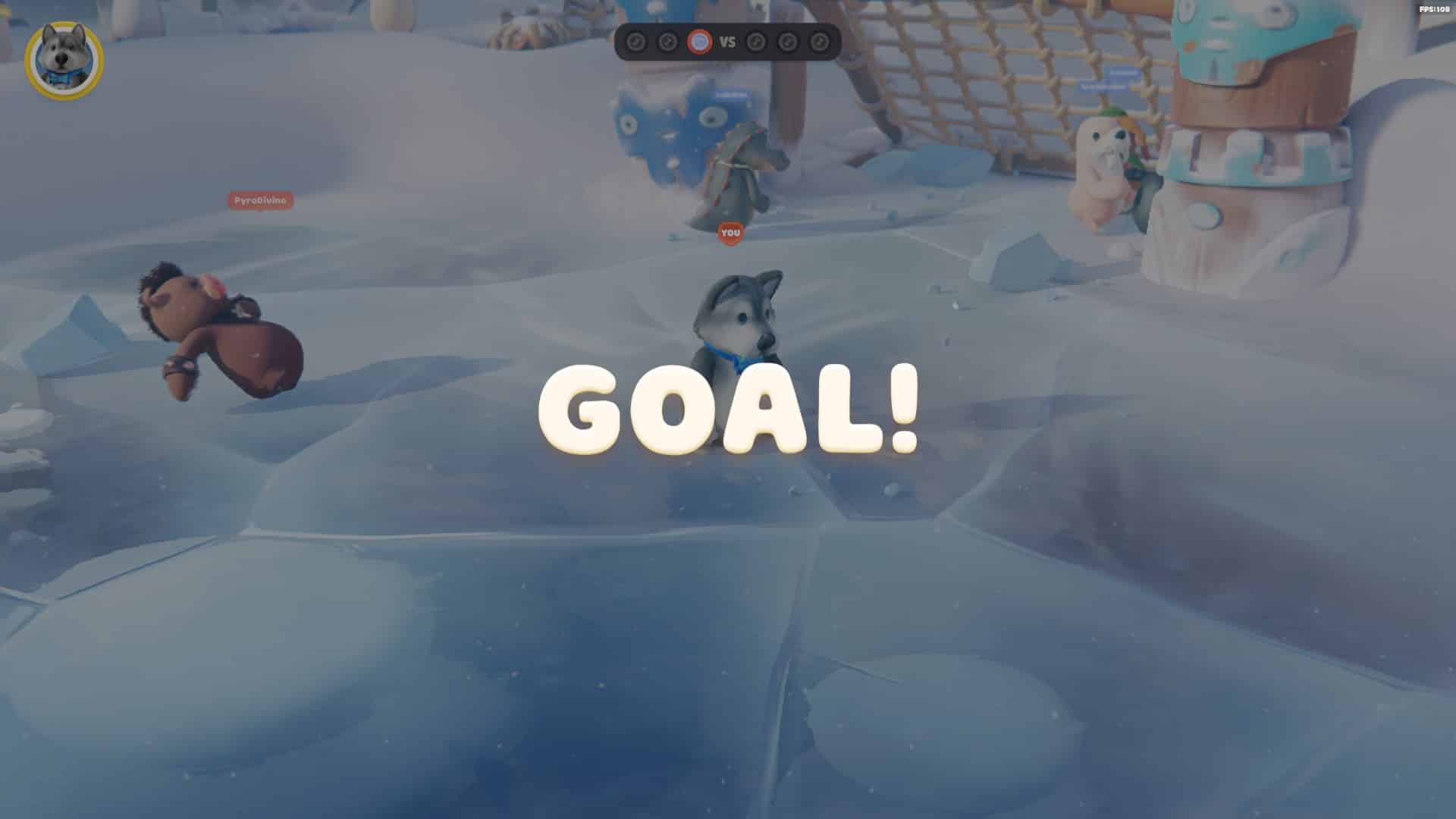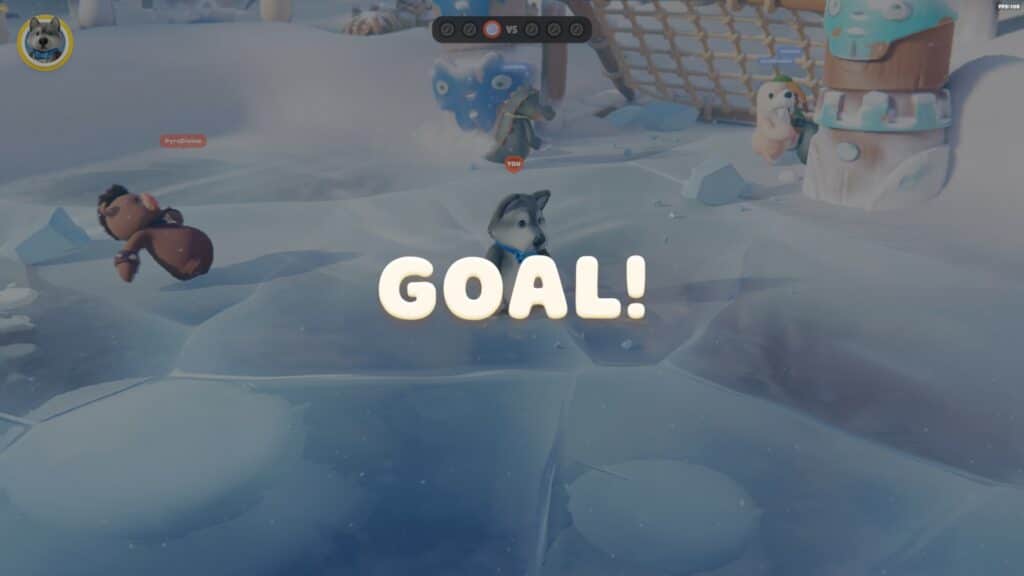 You can play with up to 3 other friends including yourself, and depending on the game mode, one game can last anywhere from 10 minutes to even 20 minutes depending on the skills of other players in the lobby.
Combat is mostly punches, grabbing, throwing, picking up weapons in the environment, other players, and even jump kicks. There is a stamina bar and if you get too wasteful with it, your attacks are weaker. Players can punch another to knock them unconscious for a short period and use that opportunity to throw them off the stage or buy some time to do an objective.
Weapons range from frying pans, a crossbow, a banana peel, a giant lollipop, a tennis racket, and even more goofy items for you to pick up and use to win the game or even kill your own friends by accident.
Endless Game Modes
In addition, the game has modes where you will have to pick up weapons or an object to help complete the objective. How you choose to make lemonade with the lemons is your own choice. While jump kicks take a lot to set up and do properly, I just stuck to good old fisticuffs and picking weapons off the floor to use on enemies.
Game modes can have a maximum of 8 players and this is just the right amount of players for a game like this, where having too few players can make the games shorter and too many can prolong the games.
Another game mode has teams fighting for control of their own arcade machines. You must stop enemy players from playing their own arcade machines while protecting your own arcade players as well. It was truly a fun and unique experience that shows how exciting the game can be.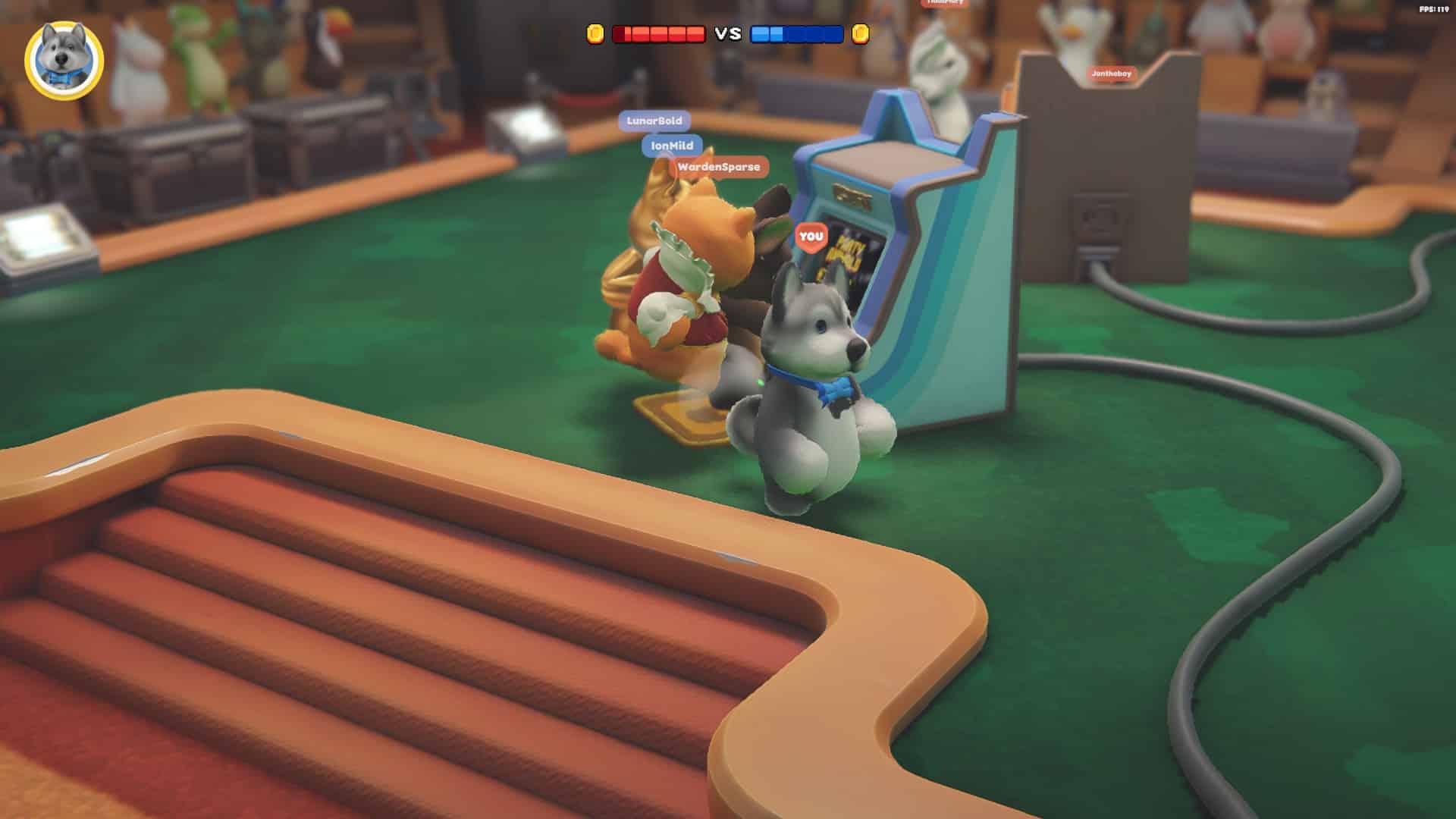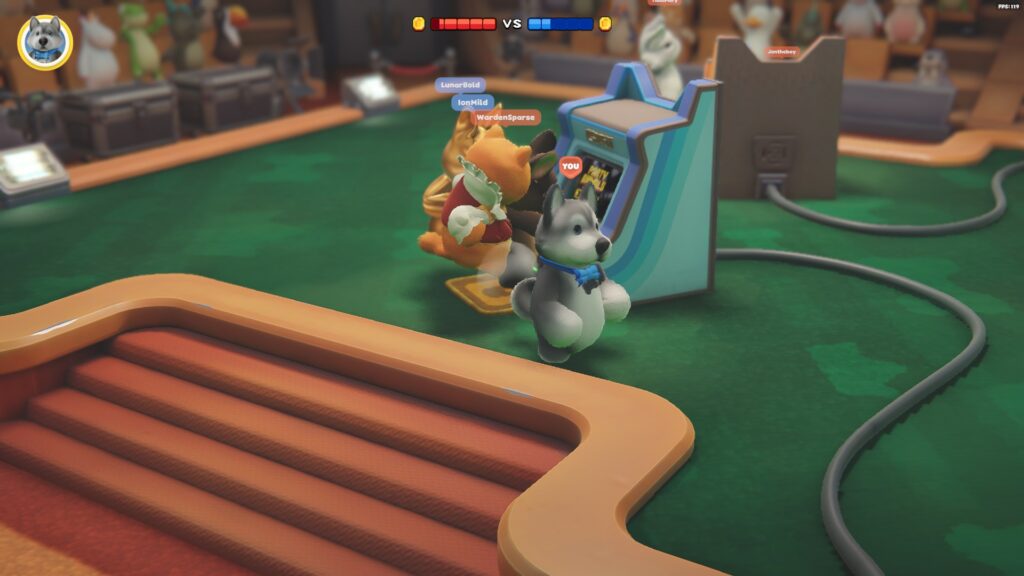 If you prefer playing by yourself or have no friends to play with, you can also play all of the above alone. However, things got a bit boring during solo play. You can even engage in a free-for-all with your friends in custom games and even online to make things interesting. In the end, the sheer variety of content in this game for the price, paired with coming to Game Pass makes this a game you and your friends have to try out. I know I had a hard time putting my game down.
Lastly, the controls really fit the genre as well. There is that minor bit of resistance or clunkiness that comes where you know you have to put a little bit more oomph in your button-pressing methods, but otherwise, the game is a solid package.
Conclusion
Party Animals is a fantastic package. Its adorable visual aesthetic, broad variety of game modes, unique maps, and nearly endless customization options for each animal avatar make this a game you can definitely see yourself playing with friends for the long term.
What did you think of our Party Animals Review? Share what you think about it in the comments below.
This review is based on the PC version of Party Animals. The key was provided by Vicarious PR.