It's been years since we've last heard from the Phantom Breaker series and developer MAGES, Inc. has teamed up with GameLoop Inc. to bring us Phantom Breaker: Omnia.
This is a massive update to Phantom Breaker: Extra, a 1-vs-1 2D anime fighter originally released by Mages in 2013. The game features 2 guest characters, Kurisu Makise from Steins;Gate and Rimi Sakihata from Chaos;Head, as well as two brand new characters created specifically for Phantom Breaker: Omnia.
With 20 characters to choose from and 3 play styles to master on each character, let's see if this Phantom Breaker: Omnia review brings up the hype.
Story
The game's main setting is that there is a mysterious man known as Phantom that appeared in Tokyo and he's set to manipulate adolescents into fighting each other. By giving them weapons and powers these combatants go head to head in order to fulfill their deepest desires.
Each character has its own origin story and "wishes". Good effort by the devs to put in voice acting giving us a visual novel feel into the game but if I'm gonna be honest, it's not really my cup of tea. The English dubbing didn't do much justice so it made me switch the voice settings to Japanese.
If you're an anime fan, you might appreciate the art and dialogue that was worked on with each character. Just don't expect that you can choose multiple scenarios similar to a visual novel game because you won't find it here.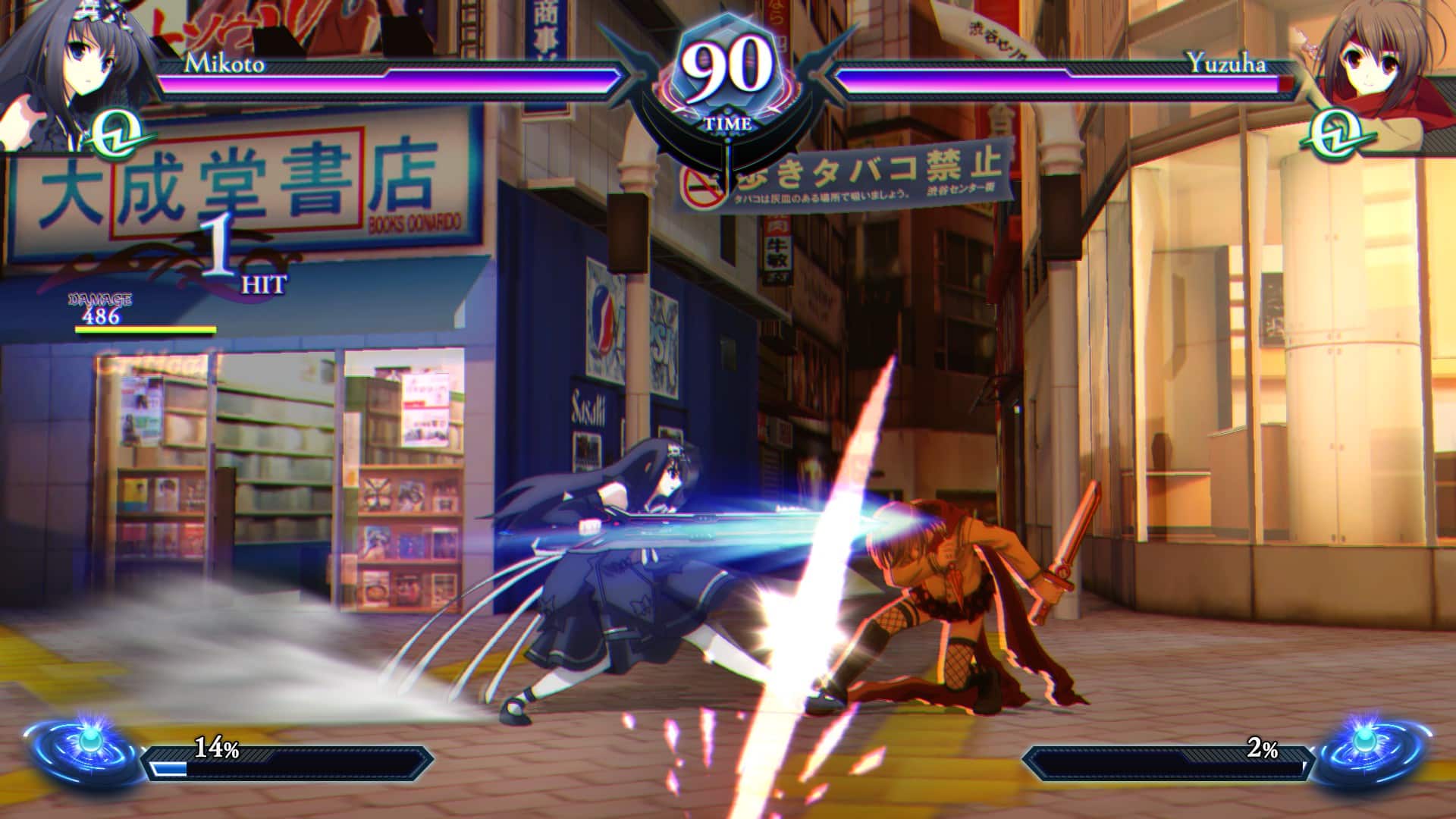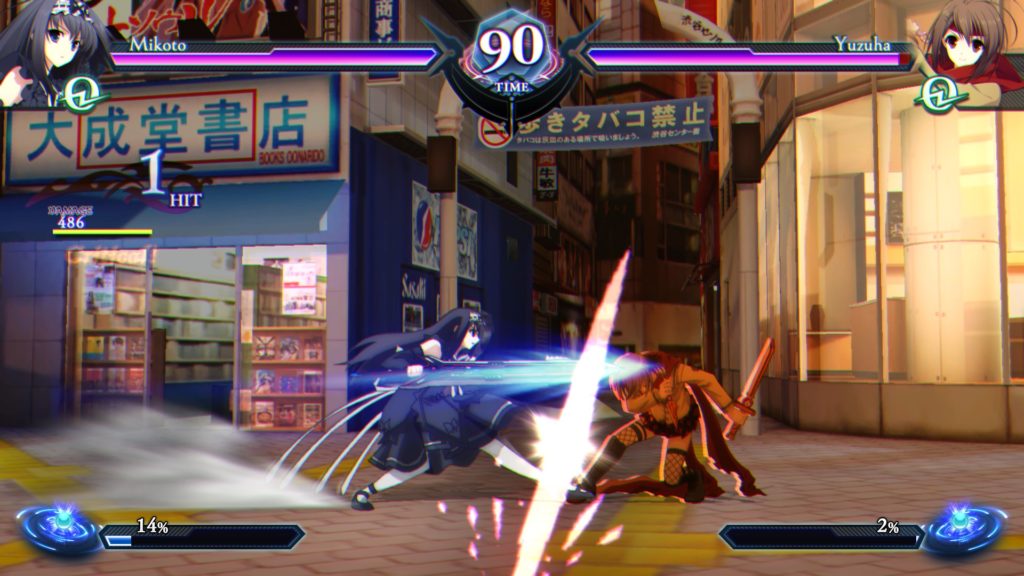 Don't expect a Tekken-level story mode for this game. It gets boring to play through each character's origin story because there's already a common theme: it's either their saving someone or they want to make their wishes come true.
Art & Graphics
The character art of Phantom Breaker: Omnia is actually impressive. I feel like looking at a toned-down version of Genshin Impact, making the game more accessible to lower spec machines.
Expectations of games nowadays in 2022 have to be AAA in graphics quality, but this is not the case for this game. You only need these minimum system requirements to run the game:
OS:

Windows 10 (64bit)

Processor: AMD Ryzen™ 3 1200 | Intel® Core™ i5-3330
Memory: 4 GB RAM
Graphics: AMD Radeon™ R7 260X | NVIDIA® GeForce® GT 1030
DirectX: Version 11
Storage: 12 GB available space
Sound Card: DirectX Compatible Sound Card
Additional Notes: XBox compatible game controller strongly recommended
Combat & Gameplay
Picking up Phantom Breaker: Omnia, I was surprised how the combat in this game is surprisingly easy. It reminded me of Dead or Alive but I believe that there are deeper combat mechanics hidden here that meets the eye.
Aside from the Story mode, Phantom Breaker: Omnia also gives you a couple of single-player game modes such as:
Score Attack – Score the highest in 1-round matches.
Time Attack – Score the fastest time in 1-round matches.
Endless Mode – Score the highest consectutive wins in 1-round matches.
Arcade – Play as if you're in an arcade through 2-round matches against random characters.
Arcade mode is where I spent most of my time playing because I get to experiment more on my preferred characters combos and playstyles. Just look at this sequence below.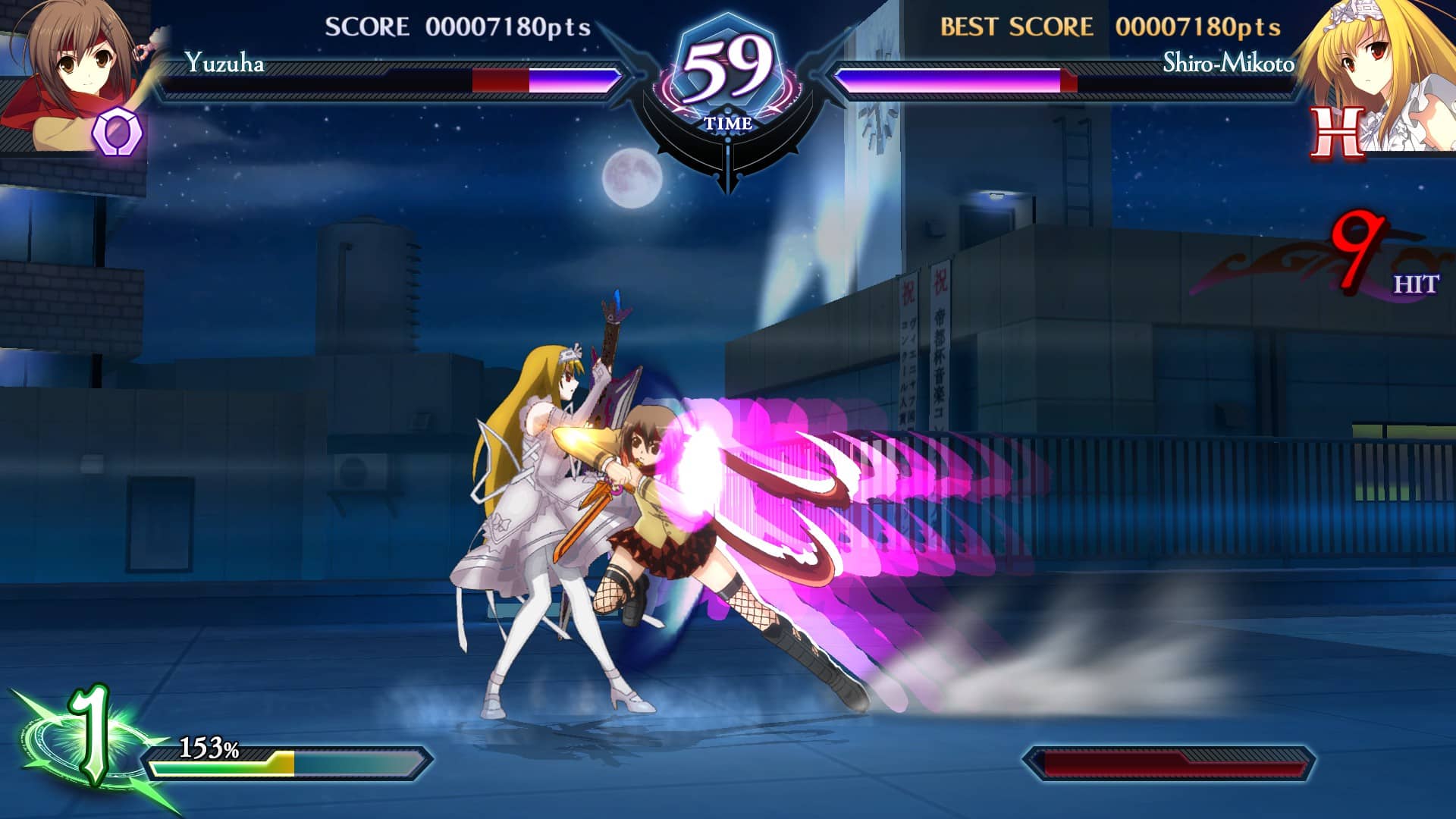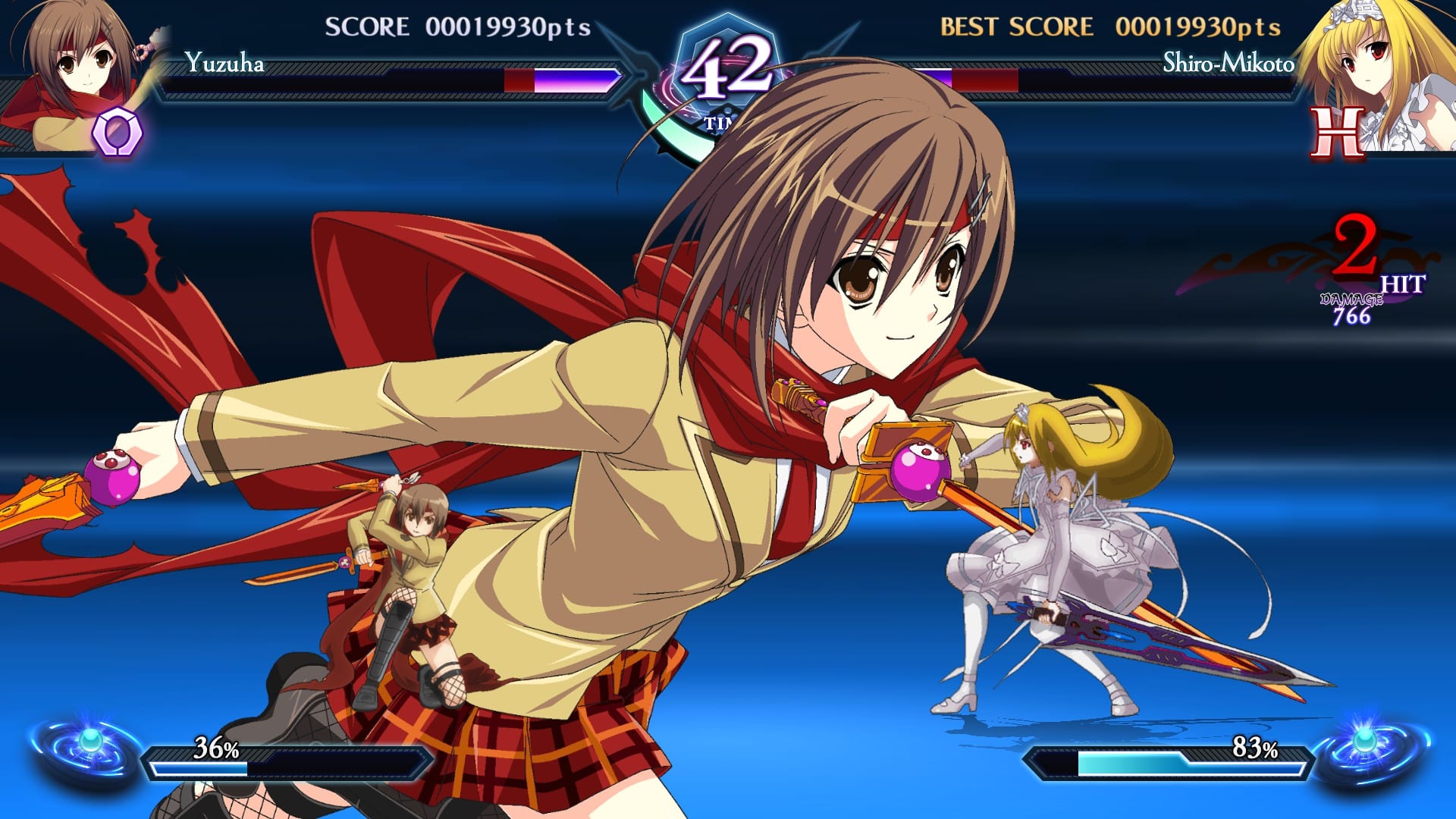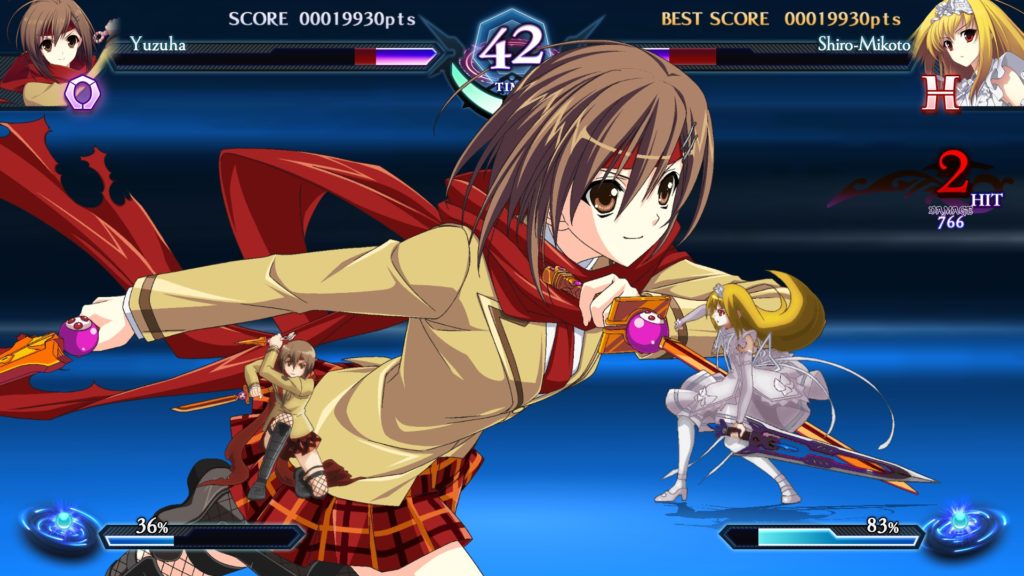 Playing it with my friends in real life or via remote play was a blast. It felt good pulling off combos just by studying each character's animations. I also see influences from Marvel VS Capcom, Street Fighter, and Soul Calibur (because of the weapons) making this fighting game such a gem to have around in your collection.
I've noticed that the single-player experience was fixed in their latest patches so it's great to battle against surprisingly challenging AI. It's not Elden Ring levels of difficulty but it's enough to get you annoyed for a while until you get your combo grooves on.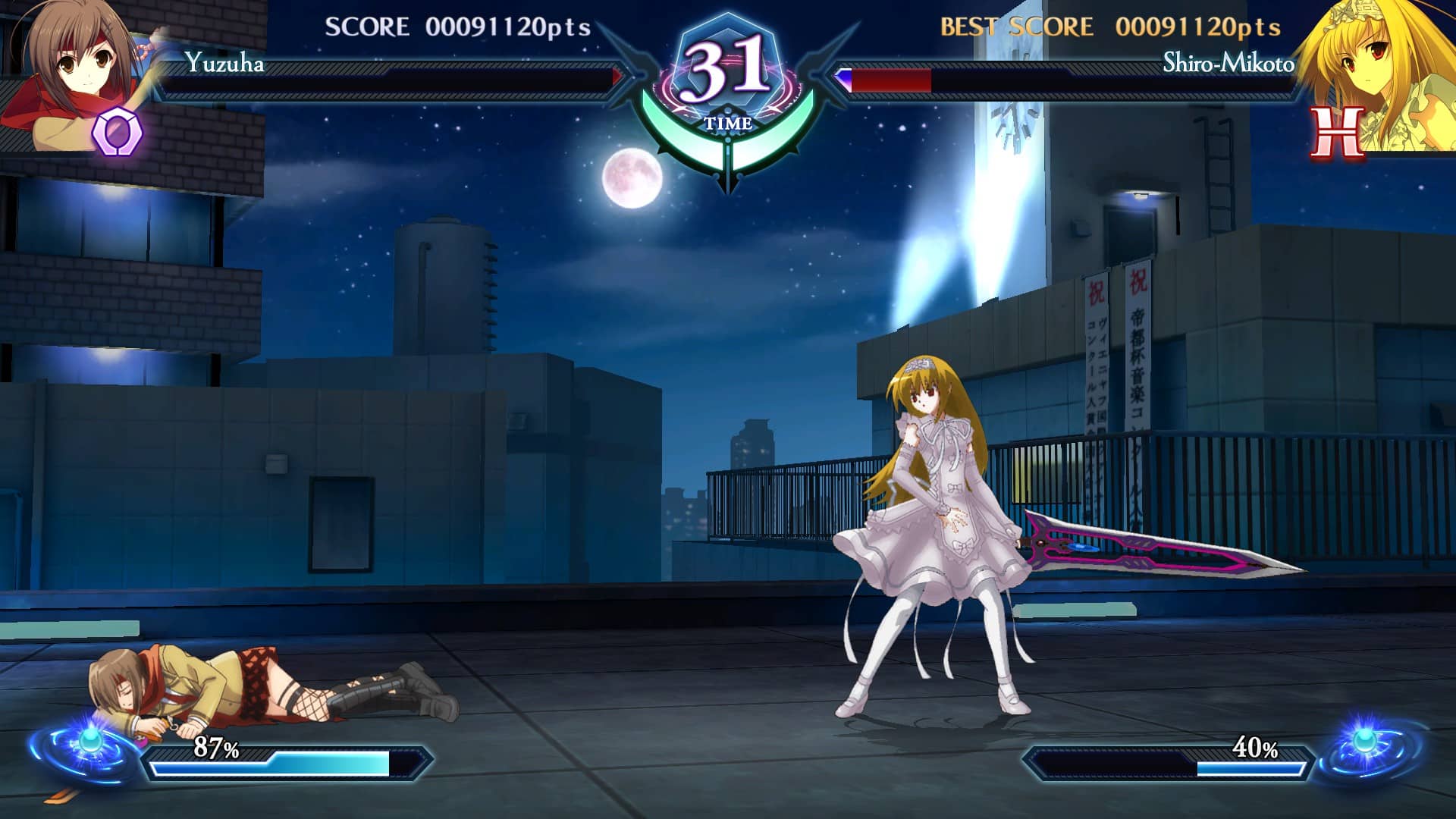 During my early playthroughs in the Story Mode, I found fighting the AI "too easy" plus the fact that I encountered some glitches during its early stages.
One instance was my opponent kept on walking backwards and didn't even bother to attack so it made my immersion boring. It's a good thing the devs managed to catch this before the official release which means that they're making sure that we get the best experience in a 2D fighting game.
Playstyles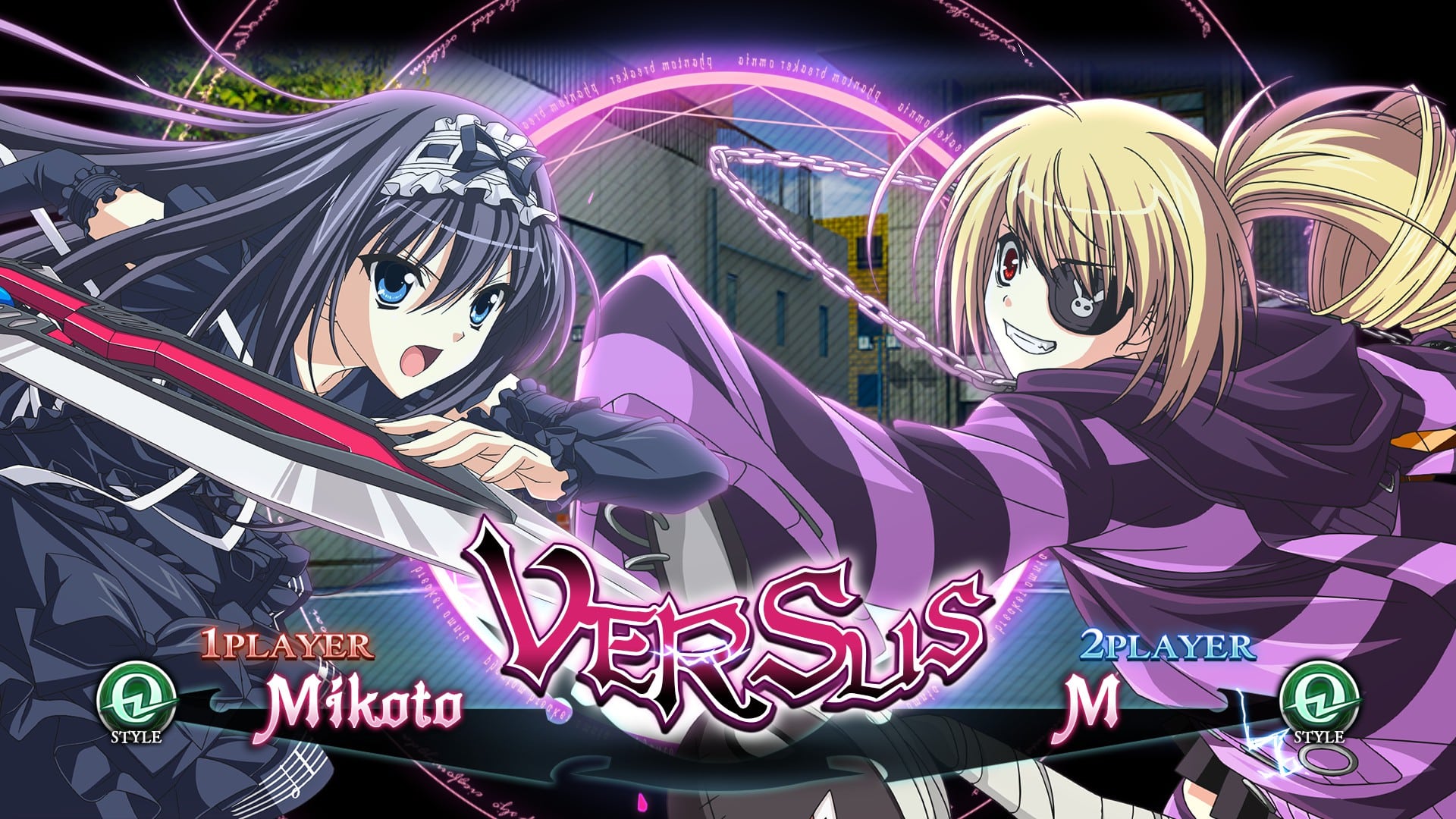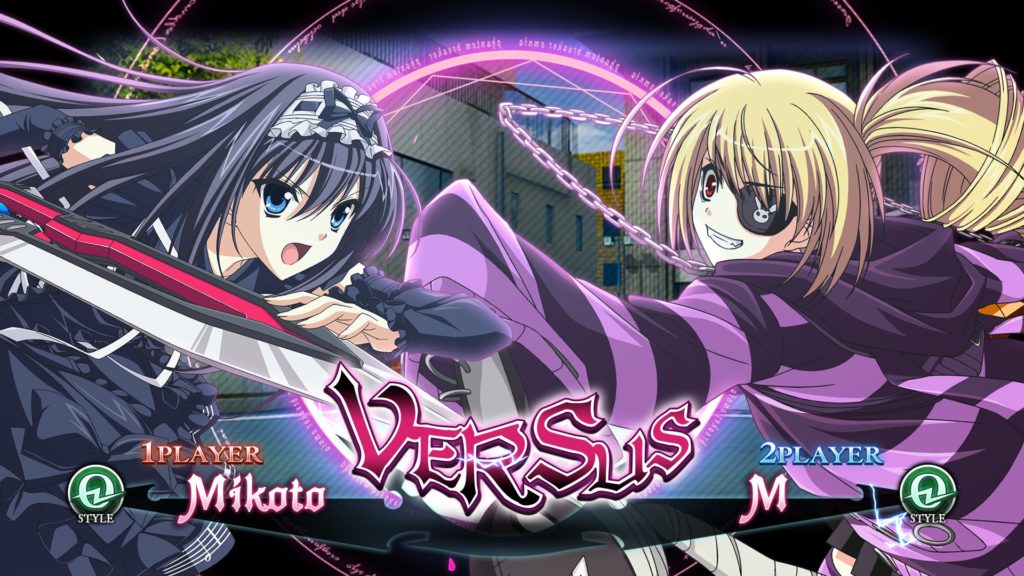 Phantom Breaker: Omnia gives you a variety of styles to play with once you enter the game.
In the single-player Story mode, your selected character uses the Quick style by default making it the easiest to play around with since you'll get some experience on how to dodge and make quick combos.
If you're into blocking and setting up counterattacks, then the Heavy style might be a good fit for you. What makes this playstyle so unique is that whenever you block, you'll get little HP reduction, unlike the other playstyles.
Go for the Omnia playstyle if you want to unleash super moves but this playstyle might be the hardest to master in my opinion because you're going to be patient with timing your blocks and combos correctly.
Performing these super moves while in Omnia mode will also require a full burst gauge, unlike the other two styles where you would need to fill out at least one meter to unleash a special power combo.
Have a look at this video below if you want a deeper dive into the basic mechanics in this Phantom Breaker: Omnia review.
No Rollback Netcode, No Problem?
Sad news for die-hard fighting game fans out there that there's no netcode implementation in Phantom Breaker: Omnia, which could be a dealbreaker for those planning to get this game.
Netcode is a term used mostly in fighting games to get the best multiplayer experience. The goal here is to get as low latency as possible since fighting games rely on timing. Having a "bad" netcode in fighting games can be frustrating to veterans especially if they're into competitive modes.
In fact, the devs already mentioned in their website's FAQ that they won't be supporting rollback netcode due to the fact that they are reusing the source code for Phantom Breaker: Extra plus time and resource constraints have been a challenge for them as well.
Thanks to Steam's Remote Play support you can play versus locally with your friends on a single PC. However, whoever's connecting to your PC may need a stable internet connection to get the best experience.
Verdict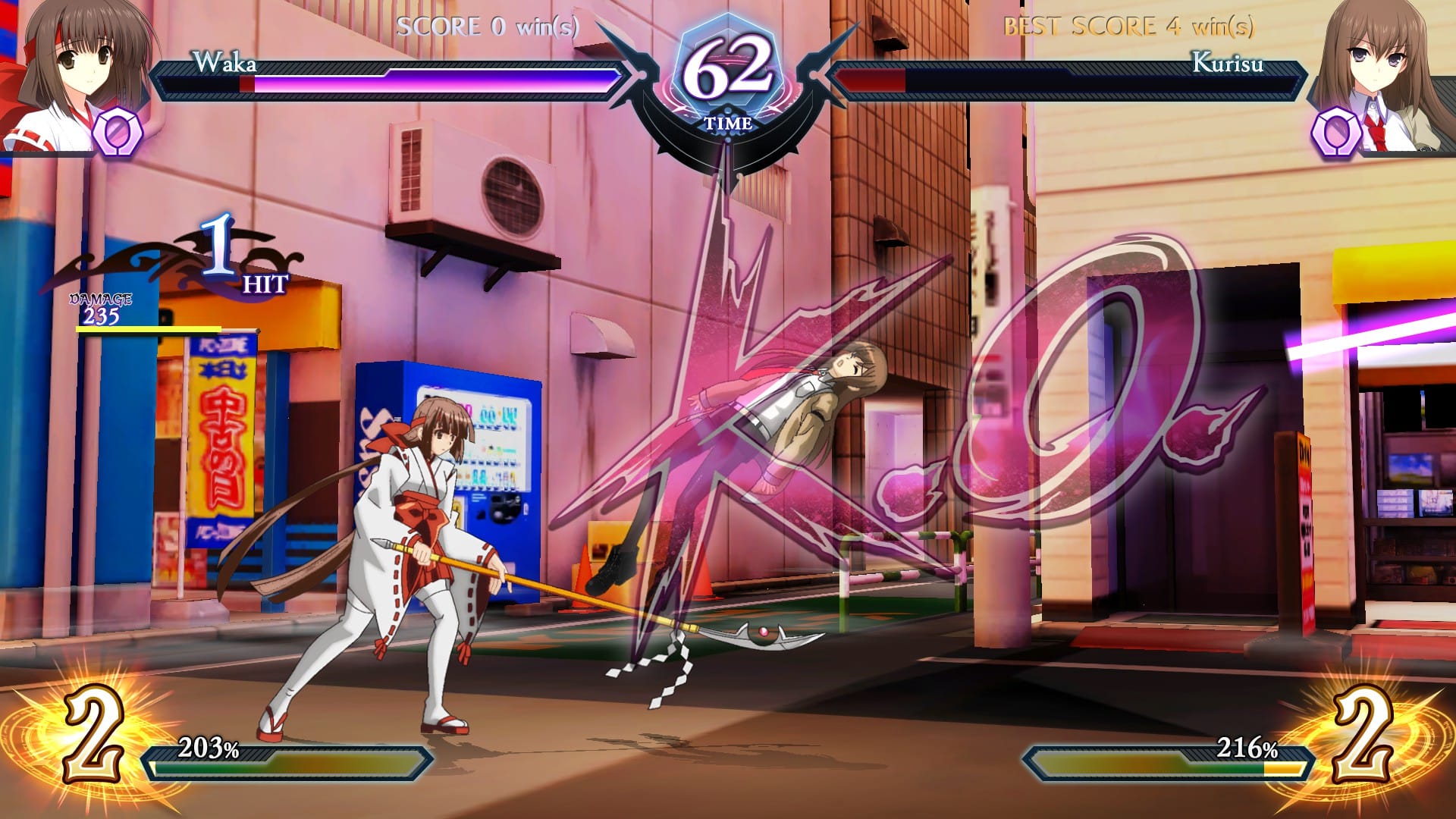 Phantom Breaker: Omnia is a refreshing take when it comes to new fighting game releases in 2022. This game got me reminiscing about the days when I was playing Tekken/Street Fighter in the arcade. There's also a hint of Soul Calibur vibes in Phantom Breaker: Omnia.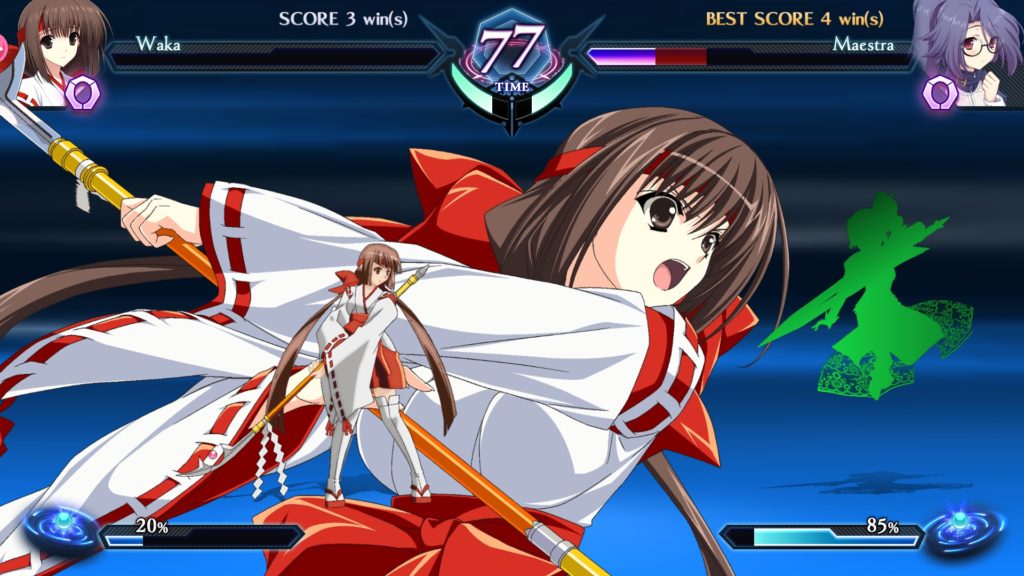 The story mode didn't really vibe with me since it tends to be repetitive for each character but then again they did put the effort into providing voices in the dialogues so at least it's not boring to just read text. The English voice acting could improve though.
If you're looking for fighting game alternatives aside from the mainstreams, I actually recommend picking this game up. We hope you enjoyed reading this Phantom Breaker: Omnia review.
Phantom Breaker: Omnia is a breath of fresh air in the fighting game genre. It offers tons of playstyles and lowers the entry barrier with simple core mechanics, that offer complexity for those that want to learn it. The story is a bit lacking, but the voiced dialogue is a welcome addition despite the repetitive presentation.
Get the game on Steam if you think this is something that's worthy for your fighting game collection.
This review is based on the PC version of Phantom Breaker: Omnia. The key was provided by Rocket Panda Games.