The Phantom vs. Vandal debate has been around since the release of Valorant. These two rifles are neck and neck when it comes to choosing the best weapon in Valorant. It's definitely hard to decide when both weapons have great cases and are powerful in their own right.
So today, we've decided to take a deep look at the rifles and list down their stats, pros, and cons to help you figure out when to use them. It's time to settle the Phantom vs. Vandal debate and find out which is the better weapon.
The In-Game Stats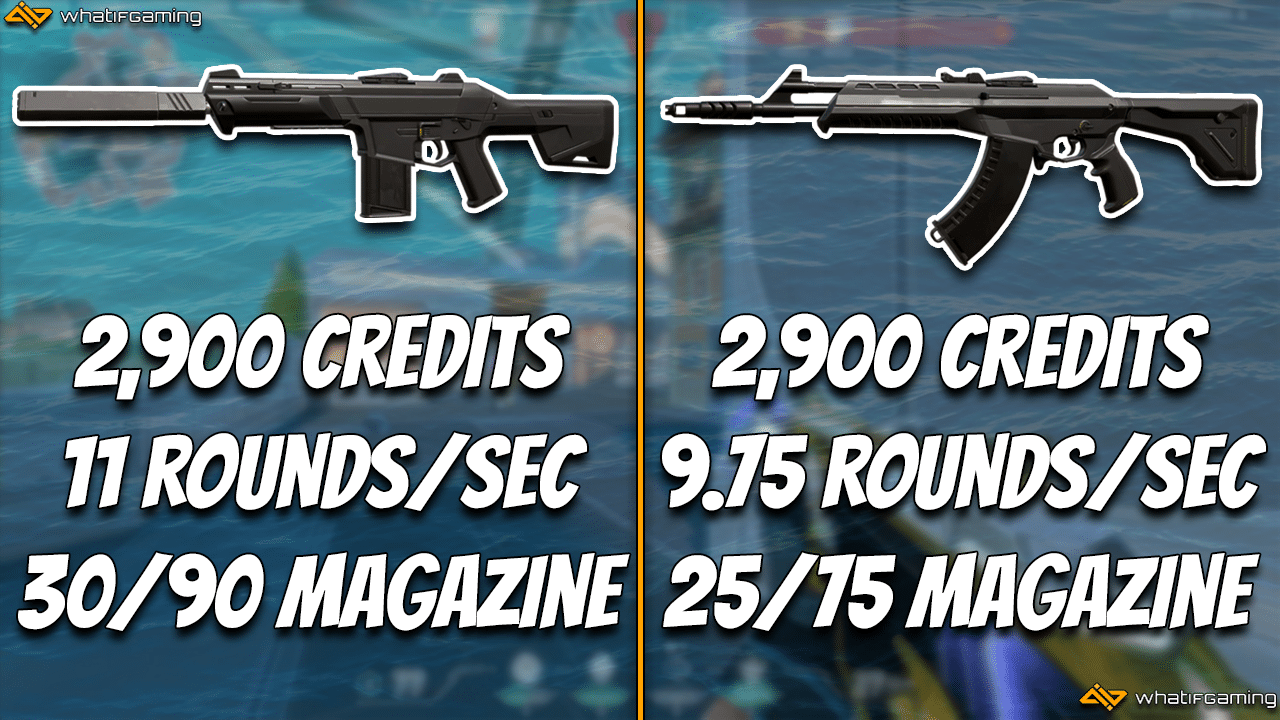 The first logical thing to do is to directly compare the Phantom vs. the Vandal's stats. This way, we'll get a great overview of their damage, fire rate, and reload speed, among others.
| The Stat | Phantom | Vandal |
| --- | --- | --- |
| Cost | 2,900 credits | 2,900 credits |
| Wall Penetration | Medium | Medium |
| Fire Mode | Auto | Auto |
| Fire Rate | 11 rounds per second | 9.75 rounds per second |
| Equip Speed | 1 second | 1 second |
| Magazine Size | 30 bullets | 25 bullets |
| Reserve Bullets | 90 bullets | 75 bullets |
| ADS Zoom | 1.25x | 1.25x |
| ADS Fire Rate | 9.9 rounds per second | 8.775 rounds per second |
From the data above, we can see that the Phantom and the Vandal are very similar. However, the Phantom has a higher fire rate, a larger magazine size, more reserves, and a higher ADS fire rate. This is why the Phantom takes an early lead over the Vandal.
Next, it's time to take a look at the damage they deal at different ranges.
Distance
Body Part
Phantom's Damage
Vandal's Damage
0 – 15 meters
Head
156
160
Body
39
40
Legs
33
34
15 – 30 meters
Head
140
160
Body
35
40
Legs
29
34
30 – 50 meters
Head
124
160
Body
31
40
Legs
26
34
From the data above, it's clear that the Vandal deals a bit more damage than the Phantom across all ranges. Within 0 – 15 meters, the difference in damage is barely noticeable. It takes the same amount of bullets to kill enemies, regardless of shields in close range.
However, the Vandal slowly pulls away from the Phantom once we get to farther distances. The difference in fire rate also gets negligible in longer-range battles because you'll never be spraying within those distances.
The Phantom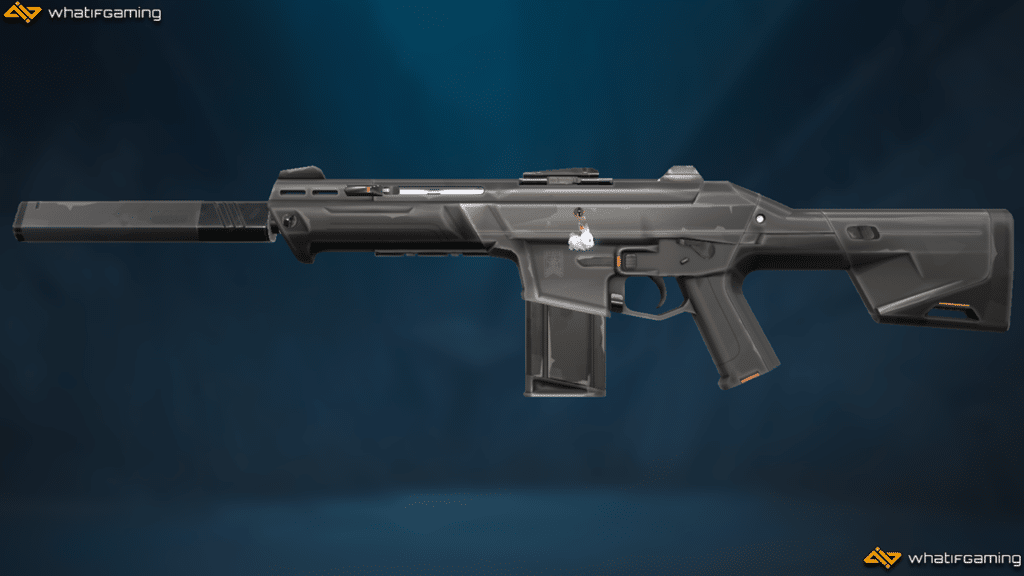 The Phantom has a higher fire rate, a larger magazine size, and a more consistent recoil pattern than the Vandal. It also has a silencer that hides the bullet tracers, making it effectively the better weapon for spamming through smokes.
It's also the more forgiving weapon among all rifles, making it a great weapon for beginners in Valorant. There are also a ton of great Phantom skins, allowing you to kill enemies in style.
In close-range combat, you'll almost always spray using the Phantom. The easier recoil and tighter spray pattern also make it an excellent weapon for quickly taking down multiple enemies. At long range, your best bet is to do slow and controlled bursts, maybe even throw in some ADS.
The Vandal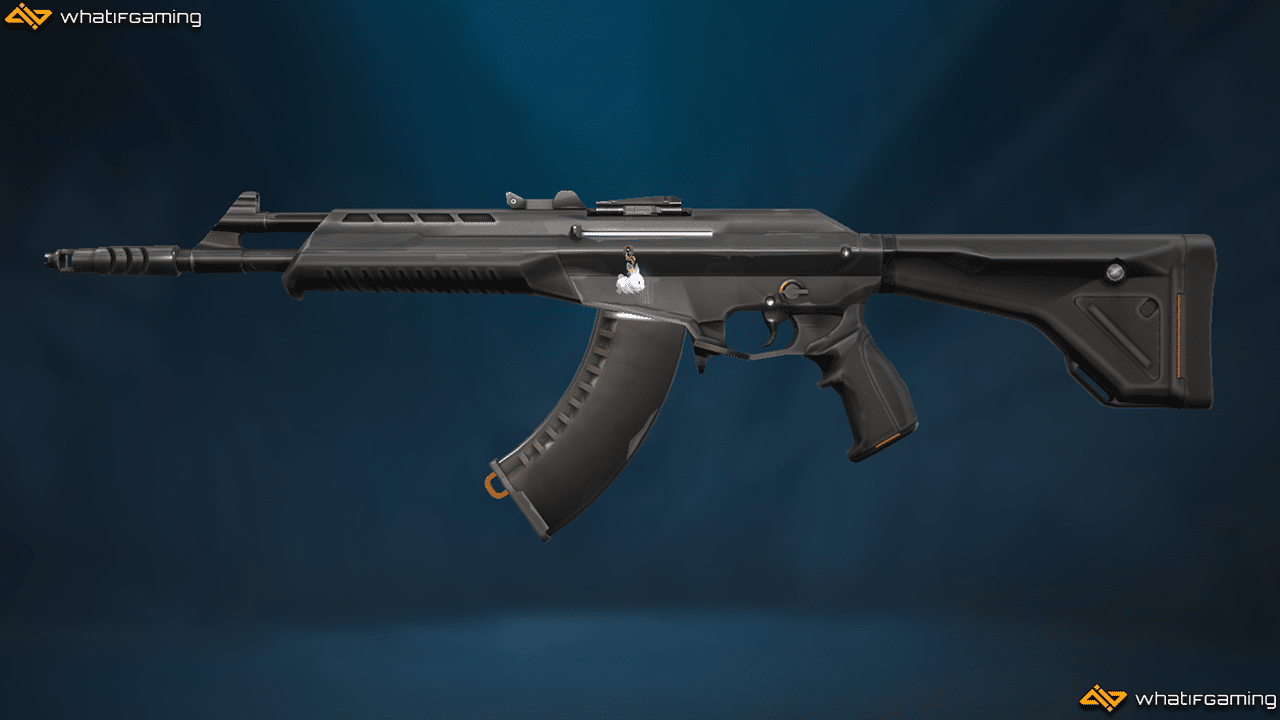 The Vandal's main selling point is its ability to one-tap headshot enemies regardless of shields at all distances. This makes it an incredibly powerful weapon if you've got the aim to back it up. So don't skip out on your aim training if you want to use the Vandal.
The Vandal isn't too strong at close range unless you can land headshots. Especially if you're up against more close-range focused weapons like a Spectre or a Judge. However, the Vandal starts to shine once you get to those medium and long-range battles.
The Phantom will almost always outclass Vandal users in close-quarters combat. However, anything beyond 15 meters, the Vandal's increased damage, and no damage falloff are tough to beat.
Final Verdict
So, it's time to end the debate of the Phantom vs. Vandal. Both weapons are undoubtedly powerful in their own right. They both shine in specific situations and can help you win your games when used correctly.
Overall, if you prefer spraying, crouching, and spamming, the Phantom is the best rifle for you. It's also the best if you prefer playing close angles and pushing aggressively.
On the other hand, if you're more of a controlled player who likes to take duels at range, the Vandal is a perfect fit. It's also great if you like playing those off-angles and holding corners.