Most crypto games follow the play-to-earn system, where players can earn crypto by playing the game. This usually involves NFTs in one form or another, where players own the assets they use in play. Most of your initial investment will stem from buying the NFTs in these games then your earnings will be based on how well you play the game.
Crypto games are definitely a great way to make money while playing video games. It's one of the best ways to join the crypto industry, whether you're a gamer or an investor. To help you out, here are our picks for the best play-to-earn crypto games to play.
The 20 Best Play-to-Earn Crypto Games
Axie Infinity offers similar gameplay mechanics to popular card games like Hearthstone, Legends of Runeterra, and Magic: the Gathering. It also boasts common characteristics with Pokemon, thanks to the cute little "Axies" that you use in battle.
Aside from battling using your cute little Axies and their respective movesets through cards, there are other interesting things that you could do in the world of Axie Infinity. This includes breeding, trading Axies, and trading Land. All of these allowed players to earn money, which obviously helped the game grow a lot.
Next up, we have one of the best Metaverse games in The Sandbox. The Sandbox is an open-world sandbox environment where you are free to do anything your heart desires. You can create, own, play, and govern a virtual piece of LAND.
The game allows you to create your own avatars and live in the Sandbox world. Once you've entered the world, you can visit other islands, play games, and explore the worlds created by others. There are countless opportunities for you to earn in The Sandbox Game.
Decentraland is the first-ever virtual world owned by its users themselves. One of the game's main selling points is that you can easily access and play Decentraland by using any capable browser. It allows you to interact with other players right through your browser.
After you've created an avatar, you can start exploring the ever-expanding and evolving world. You can also create your own scenes, artworks, games, and more using their builder tool that you can use to earn money.
STEPN is a movement app that pays you in crypto based on the number of steps, the distance you run, and the speed you run at. The best part is that they don't force you to run; they only incentivize it.
STEPN is a unique move-crypto and is one of the best play-to-earn crypto games to invest in if you're a fan of running. Move-crypto is slowly getting some traction, so it might be a great idea to join the craze with STEPN.
Illuvium is one of those games that has been popular even during the early days of the crypto craze. It promised to be the first AAA play-to-earn crypto game in the industry, and many people saw the potential in the game. It took a while, but Illuvium is finally living up to its promise.
Illuvium features 7 unique regions, complete with their own biomes and Illuvials. Hundreds of Illuvials roam the planet, each with unique skills and abilities. Capture them all to become the top collector, or fuse them to create even more powerful creatures.
Mobox is a Metaverse platform filled with a variety of play-to-earn crypto games for everyone to enjoy. The MOMOverse is an open-world sandbox-type game where people are allowed to explore, craft, and enjoy the world of Mobox.
Their other games include Clash of MOland, ChainZ Arena, MOland Defense, Block Brawler, MOMO Farmer, and Token Master. Each game offers different types of gameplay experiences, and each allows you to earn in various ways.
Alien Worlds allows you to earn crypto by sending space crafts on special missions across the Metaverse and converting them into money.
You also have complete ownership over NFTs, which allows you to play and interact with other players. You can also trade the different Alien Worlds cards that can be used for mining, fighting, and going on missions. This is one of the main ways you can earn in Alien Worlds.
My Neighbor Alice is a multiplayer builder game where you can buy and own virtual islands. You can then collect various items and build your island from scratch. Meet new friends, create the perfect island, and customize your avatar.
It's a free-to-play game and should become available on Steam once it fully launches. It's currently in its Alpha Season 2 stage, and some exciting things are finally on the way. Alpha Season 2 includes farming, placeables, and getting to explore the open world.
Gods Unchained was one of the first crypto card games to gain some traction. It's a trading card game that pays to play and is one of the earliest play-to-earn crypto games to become popular. It allows you to earn money through competing in battles and tournaments.
You can improve your deck by buying in-game purchases and finding rarer cards. However, you can also simply play the game and earn more cards as rewards. The team also continues to add new cards and mechanics to the game, so I'm sure you'll never run out of upgrades.
Star Atlas ($ATLAS)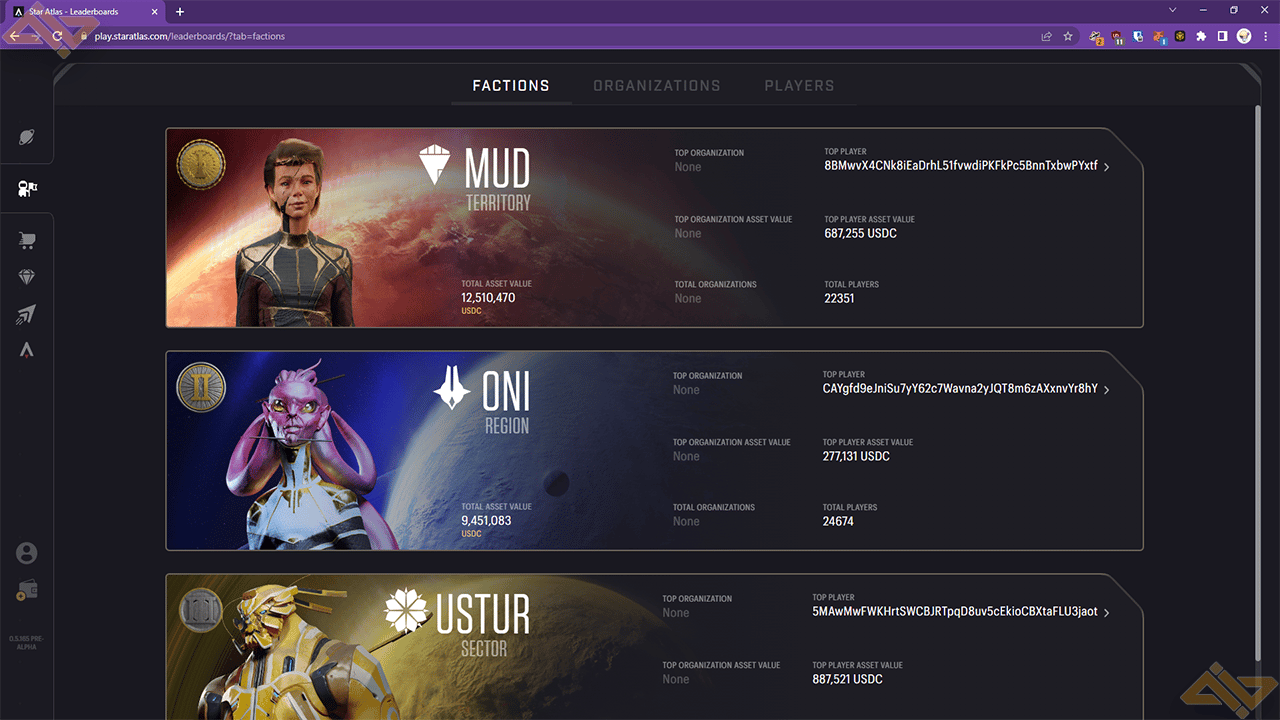 Next up, we have another space-themed play-to-earn game called Star Atlas. It's an MMORPG that's built on the Solana blockchain and based on the year 2620. Star Atlas is created on the Unreal Engine 5, which is the main reason why the game has some pretty insane graphics.
Players can interact with each other, go on quests to earn rewards, and claim virtual and out-of-this-world territories. This is all done within the confines of a Metaverse-type world built in outer space. Star Atlas is definitely something to be excited about because of the big promise it brings.
DeFi Kingdoms is a fantasy RPG that's built on the blockchain. You can buy Heroes that have their own unique stats, rarity levels, and genetics and use them to compete for prizes. These Heroes can also be sent on Quests.
Quests reward you with in-game tokens and XP for the Heroes that you've used on that Quest. You can also get rare pet eggs that can be hatched into Pet NFTs from Quests. These Pets can help your Heroes by providing various bonuses and special effects.
The team is only starting to release new updates and features that players and investors can enjoy. However, if they live up to the expectations and fulfill their promises, there's no doubt that Everdome can be one of the biggest and best play-to-earn crypto games in the industry.
Aavegotchi is open-source and community-owned, enabling players to have full ownership over their NFTs. It's one of the earliest NFT-based cryptos to get some popularity. But you could only treat your Aavegotchis as digital pets back in the early days or trade them in the marketplace.
On March 2022, Aavegotchi released a new play-to-earn crypto game called the "Gotchiverse." The Gotchiverse is an MMORPG that allows players to take their classic Aavegotchis and use them to explore, battle, and craft NFTs.
League of Kingdoms ($LOKA)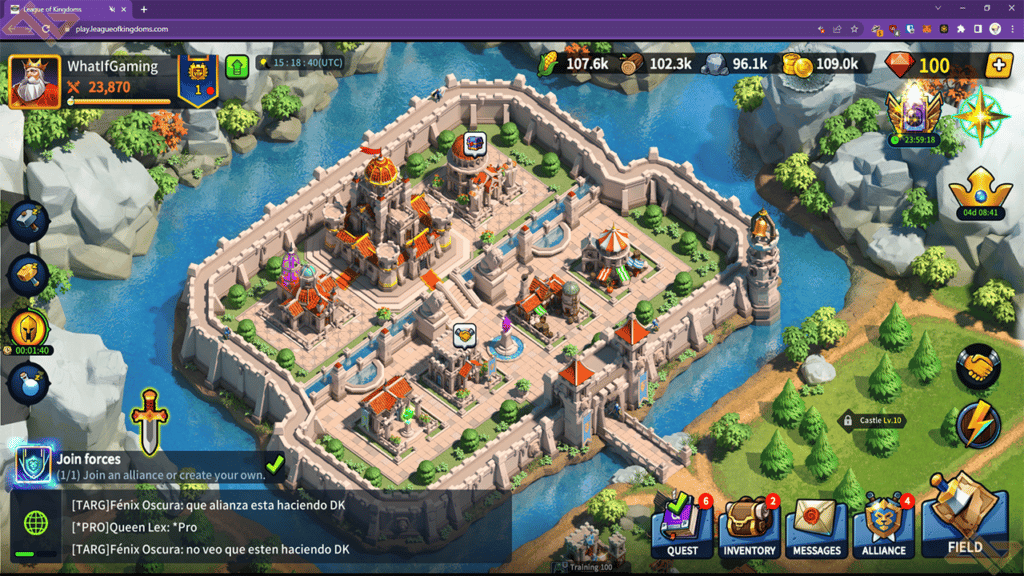 League of Kingdoms is an MMO strategy game that's built on the blockchain. Like most play-to-earn games, it features NFTs that you can buy, sell, or trade in exchange for crypto or other NFTs. League of Kingdoms also features complete game governance that allows $LOKA token holders to vote within the system.
The gameplay of League of Kingdoms will definitely be popular with fans of Clash of Clans, Age of Empires, and the Civilization franchise. It features mechanics like managing your Kingdom's economy, food, lumber, and other resources.
Splinterlands allow you to play, trade, and earn without shelling out capital. It's the perfect game for players who love grinding and unlocking new and more powerful items along the way. It features magic and mayhem as the main combat elements, complete with mythical creatures, spells, and mana.
Splinterlands requires a lot of strategy and mastery over the game. It even has similar mechanics to other crypto games like Axie Infinity and Gods Unchained. It allows you to earn via competition.
Aurory ($AURY)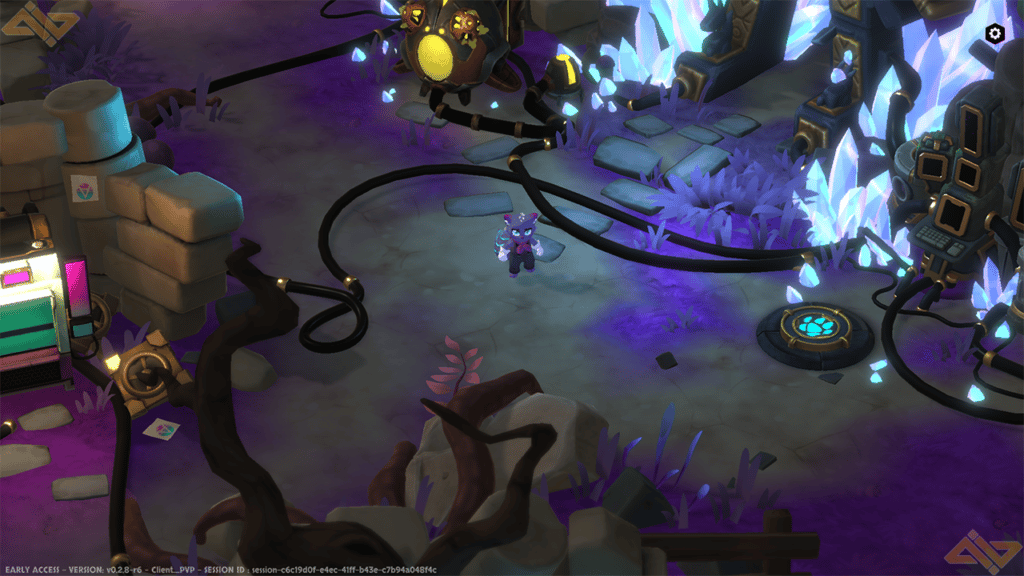 Aurory is a tactical turn-based JRPG game where you compete against other players using cute little creatures called "Nefties." The creatures in Aurory will definitely remind you of games like Pokémon, Digimon, Temtem, or Monster Sanctuary.
Aurory is one of the more unique games where you have to think about your next move to win. Aside from Tactics you can also use the Incubator to hatch eggs and get more Nefties. You can also send Aurorians on an expedition to get rewards. Finally, you can go on the marketplace to buy, sell, or trade your Aurory NFTs.
Even though CateCoin started as a "meme coin," it slowly developed into a great crypto. This includes a decentralized mobile crypto wallet, multiple community Dapps, and its own play-to-earn crypto game with NFTs.
Rise of Cats is CateCoin's own play-to-earn crypto game. It rewards you through Catpay and allows you to buy or sell NFTs. It's a fast-paced tower defense game with over 40 cute cats that act as your defenders. Some cats have special skills that will allow you to make defending easier.
Battle World is a browser-based game with NFTs and is built on blockchain technology. You're dropped on the map with multiple players. You'll then need to survive by killing the other enemies using your pistol and any other items you can find around the map.
You can earn crypto by participating in tournaments, completing in-game quests, gaining them from season or battle pass rewards, and being on top of the monthly leaderboards. You can also sell, trade, or rent your NFT Heroes or Weapons in the Battle World marketplace.
Finally, we have DeRace. DeRace is an NFT horse racing game built in the Metaverse. You can participate in horse races, breed horses, rent them out, and trade NFT horses. You can also host your own races and earn via rewards.
Right now, you can earn by participating in horse races using your own NFTs. These races are based on RNG and the unique stats of each horse. Better stats, better chances of winning, but it still doesn't guarantee it because of the RNG mechanics. The winner then gets rewarded a percentage of all participant fees with some additional prizes on top.
Conclusion
Axie Infinity is still the best play-to-earn crypto game around because it offers stability and solid gameplay mechanics. Most play-to-earn crypto games are also free-to-play. However, some do require you to shell out some capital or have some in-game purchases. Just remember to be wise with your money.
What's your favorite crypto game? Leave a comment below.