It's that time of the month again for the resident leaker of the internet, Billbil-kun to share their leaks with us for the PlayStation Plus Essential April 2023 titles. They have had a meticulous track record so far and have predicted every month's PlayStation Plus Essential line up for the last few months right on the mark. April 2023 is no different, so lets get in and find out what titles await us for the month.
PlayStation Plus Essential April 2023 Titles Are Here
Update: Officially confirmed by PlayStation Blog.
After getting off the high that was PlayStation Plus Essential April 2023, it seems that April just snuck up on us. If you haven't done so already, we highly recommend going in and redeeming your Essential games before they get delisted at the start of April.
Billbil-kun has just revealed the lineup for April 2023, and here are the titles in no particular order.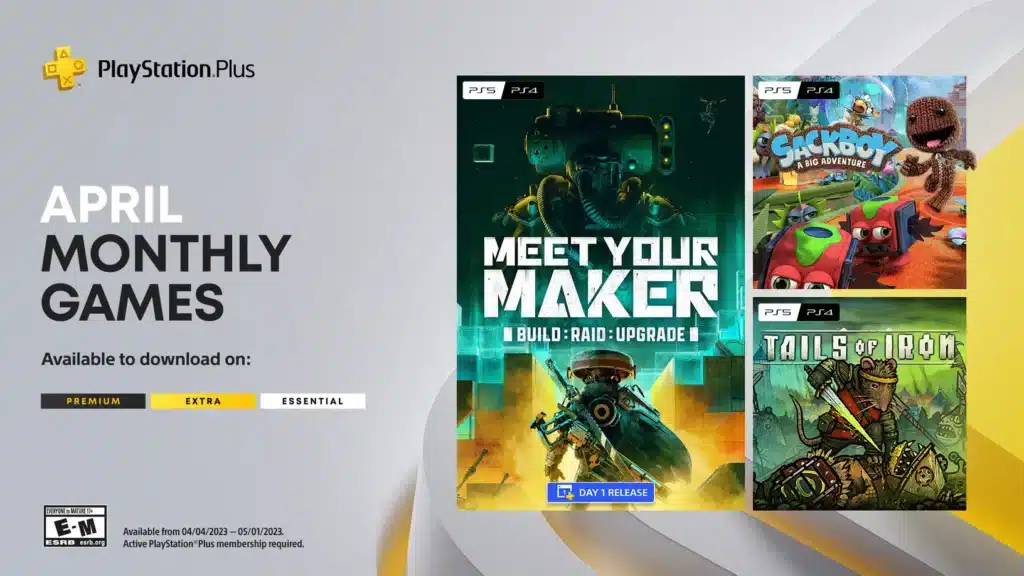 Sackboy: A Big Adventure (PS4/PS5)
Meet Your Maker (PS4/PS5)
Tails of Iron (PS4/PS5)
The titles will be available for download on April 4th, 2023. This is a good lineup and we are excited to add these to our backlog of PlayStation Plus games to play.
All we have to do now is wait for Sony's official announcement which should be any day now to confirm the latest post.
Let us know your thoughts on the line-up in the comments section below.