Sony has officially revealed the PlayStation Plus Essential August 2023 Games. The lineup is slightly underwhelming, but a couple of the games will definitely excite fans of the particular genres. The latest lineup offers an okay lineup of games, but there is something here for everyone.
PlayStation Plus Essential August 2023 Games
If you have been waiting to hear about the lineup, then Sony has just officially revealed them.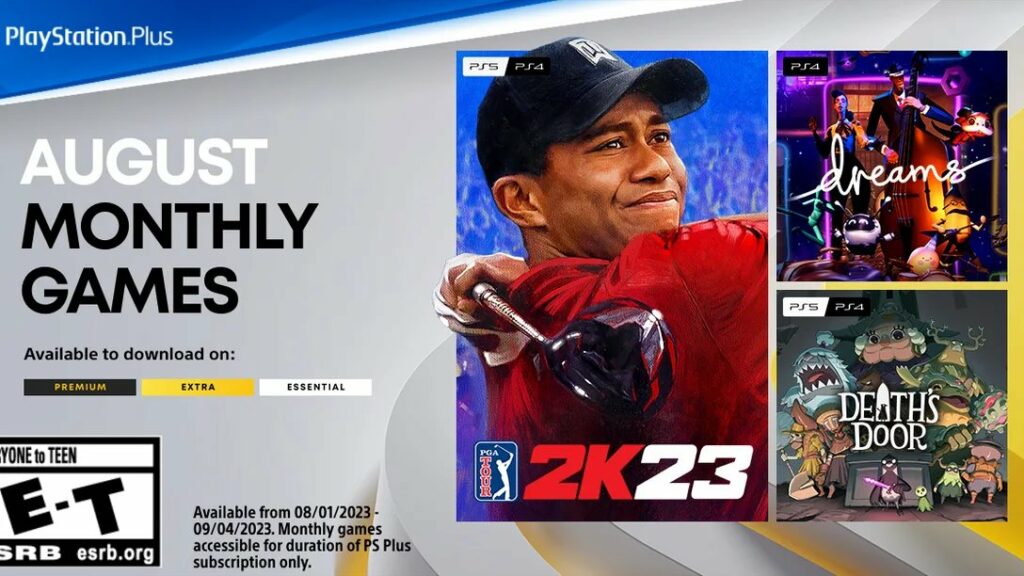 The games are
PGA Tour 2k23 (PS4/PS5)
Deaths Door (PS4/PS5)
Dreams (PS4)
Dreams is easily one of Media Molecules' most celebrated games on the PS4, spouting many ingenious user-created levels created with realistic fidelity, and Death's Door is also a great game for fans of dungeon crawling games.
PGA Tour 2K23 is a game for the at-home golfer, and offers a lot of new features to the players, particularly for the PS5 owners of the title which is included.
Once again, there is a good variety here for every gamer.
The games will be available from the 1st of August, 2023 for PS4 and PS5 owners, and if you haven't claimed July's titles yet, which are all excellent by the way, you should do so right away!