Many zombie-themed titles have tried to bring a bleak, post-apocalyptic setting to unlife, but none approach the realism and heart-pounding excitement of Project Zomboid. There's something to be said about a game that lets you go from an obese guy trying to stay alive armed only with a spoon, to a merciless survivalist that keeps the streets of Muldraugh safe with his honed skills and murderous arsenal. The experience is even better with friends, and you should seriously consider investing a little in Project Zomboid server hosting to make it even better.
Why do you need Project Zomboid Server Hosting?
Hosting the game through Steam is the easiest way to connect with friends, but it also has its downsides. Lag is the most common issue, which can put a serious damper on your enjoyment if a spike happens just as you're surrounded by a swarm.
Dedicated servers maintain excellent connections and run on powerful hardware that ensures stability. They're up all the time, so players from across the world can join and leave as they please. Dedicated servers also let you play around with various core settings. These can turn your friends' survival experience into anything from a hellscape to an infinite ammo-fueled zombie gore fest.
Hosting providers want you to keep using their services, so they all put safeguards in place that protect against DDoS attacks and data breaches. They make it easy to set a server up in no time and will guide you along the way. Even so, differences in pricing, extra features, and server availability make some stand out from the crowd. Here are our favorites.
Apex Hosting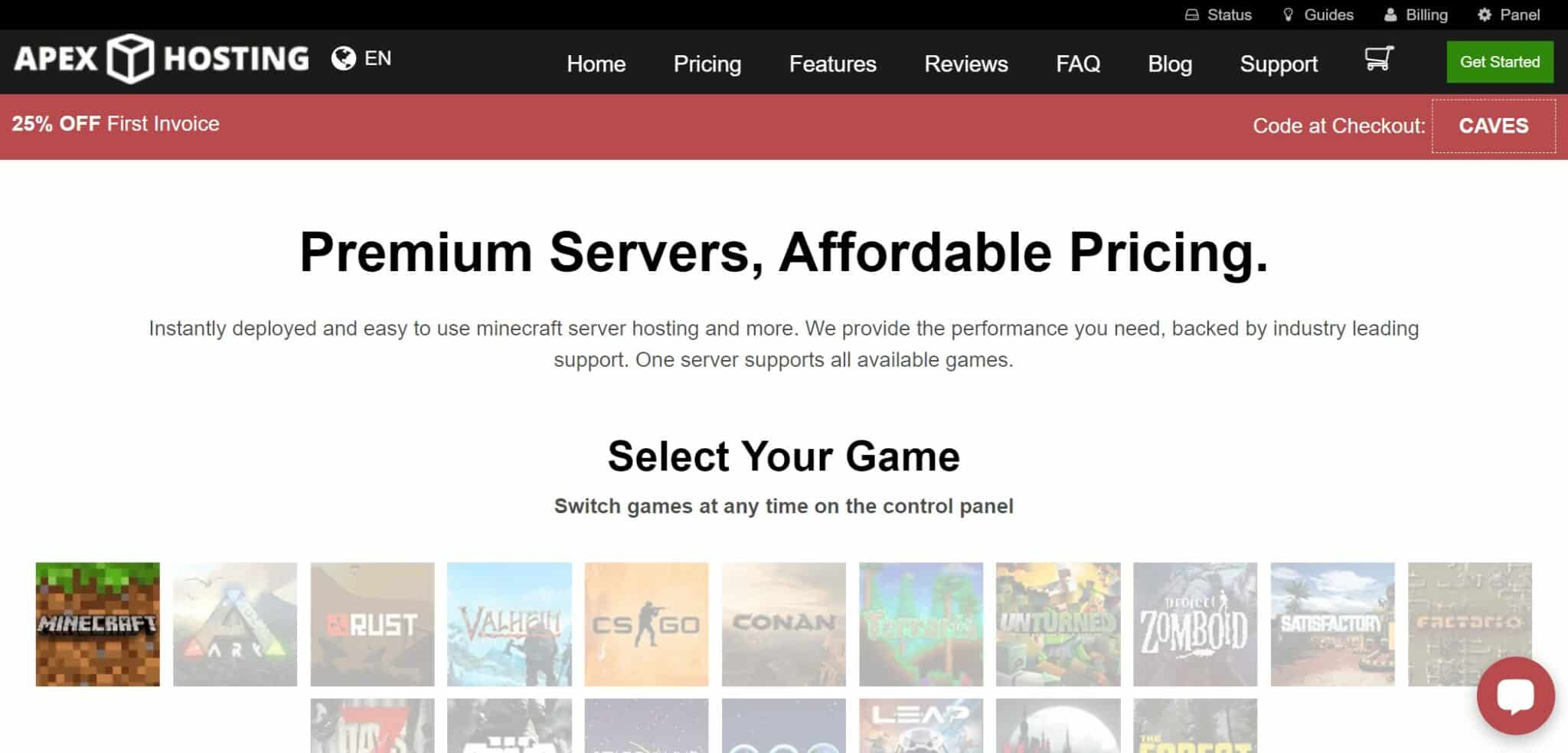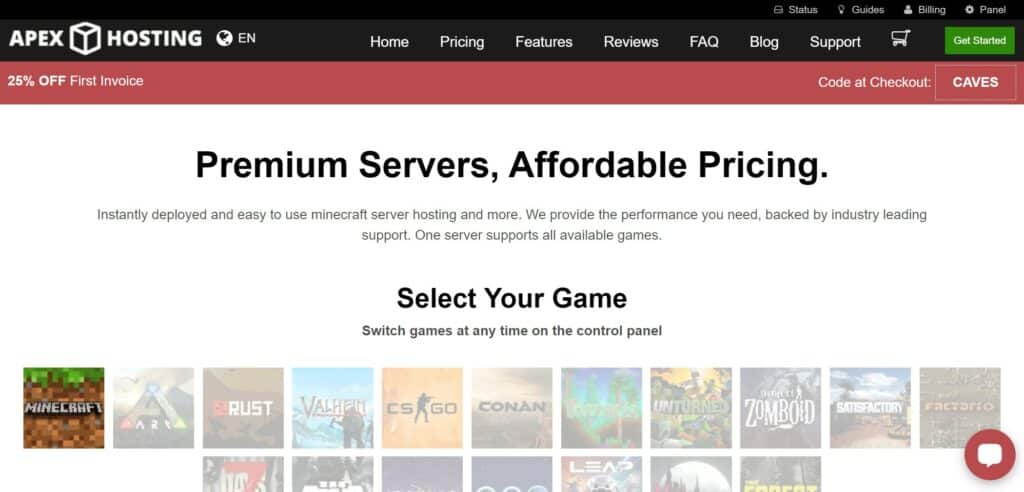 Apex Hosting
Slot count: Unlimited | Mod support: Yes | Money-back guarantee: 7 days | DDoS protection: Yes | 24/7 support & knowledge base: Yes | Control Panel: Custom
Pros:
No slot limitations

Great worldwide presence

Good customer support and communication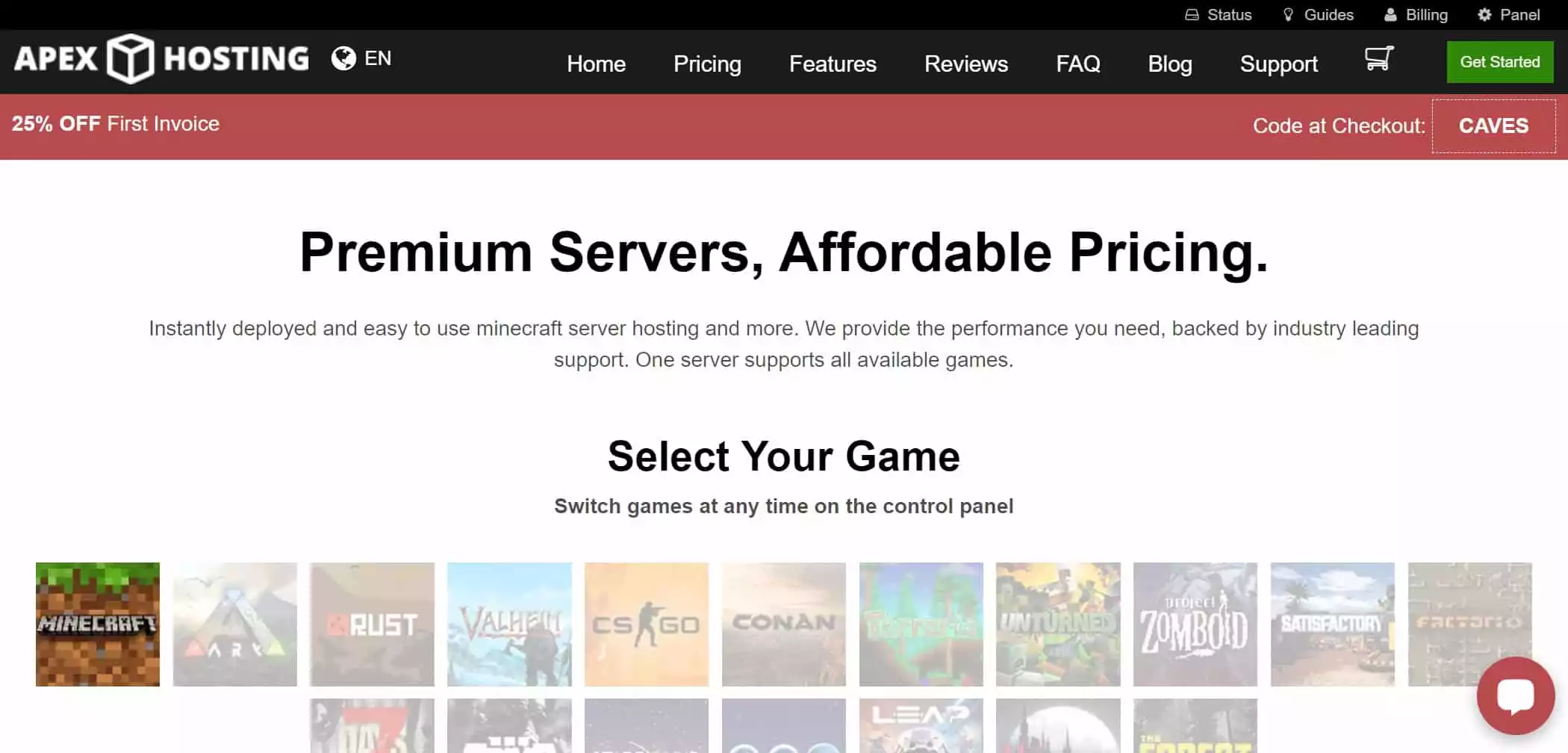 You may already be using and loving Apex Hosting if you're running a Minecraft server. The good news is that their Project Zomboid offerings are equally enticing! Rather than restrict you with slots and limited locations, Apex Hosting offers easy setup, fair prices, and one of the best technical support services around.
You get unlimited slots, so you'll have to choose a server plan based on how many players will be joining instead. Even the base 2GB is enough for a vanilla 4-player experience. More resources are needed for more players and additional maps or mods. Whichever plan you choose, Apex Hosting provides 24/7 runtime along with helpful & responsive support.
Excellent global coverage is the best thing about this provider. Most of their servers are located in North America and Europe. The rest of the world is covered through Brazil, Japan, Singapore, Australia, and Israel servers.
Pricing is based on RAM and starts at $9.99/month for 2GB. The largest regular package entitles you to 10GB and costs $50/month. There's also the EX Series premium package. It guarantees your server will run on a top-tier Ryzen CPU with 16GB of RAM, NVMe storage, and dedicated vCores. The monthly fee for this service is $60.
Your first month comes with a hefty 25% discount. There's also the option to pay quarterly instead of monthly, which costs 10% less overall. If you haven't dealt with Project Zomboid servers before, you might want to also invest in premium support for $5.
Host Havoc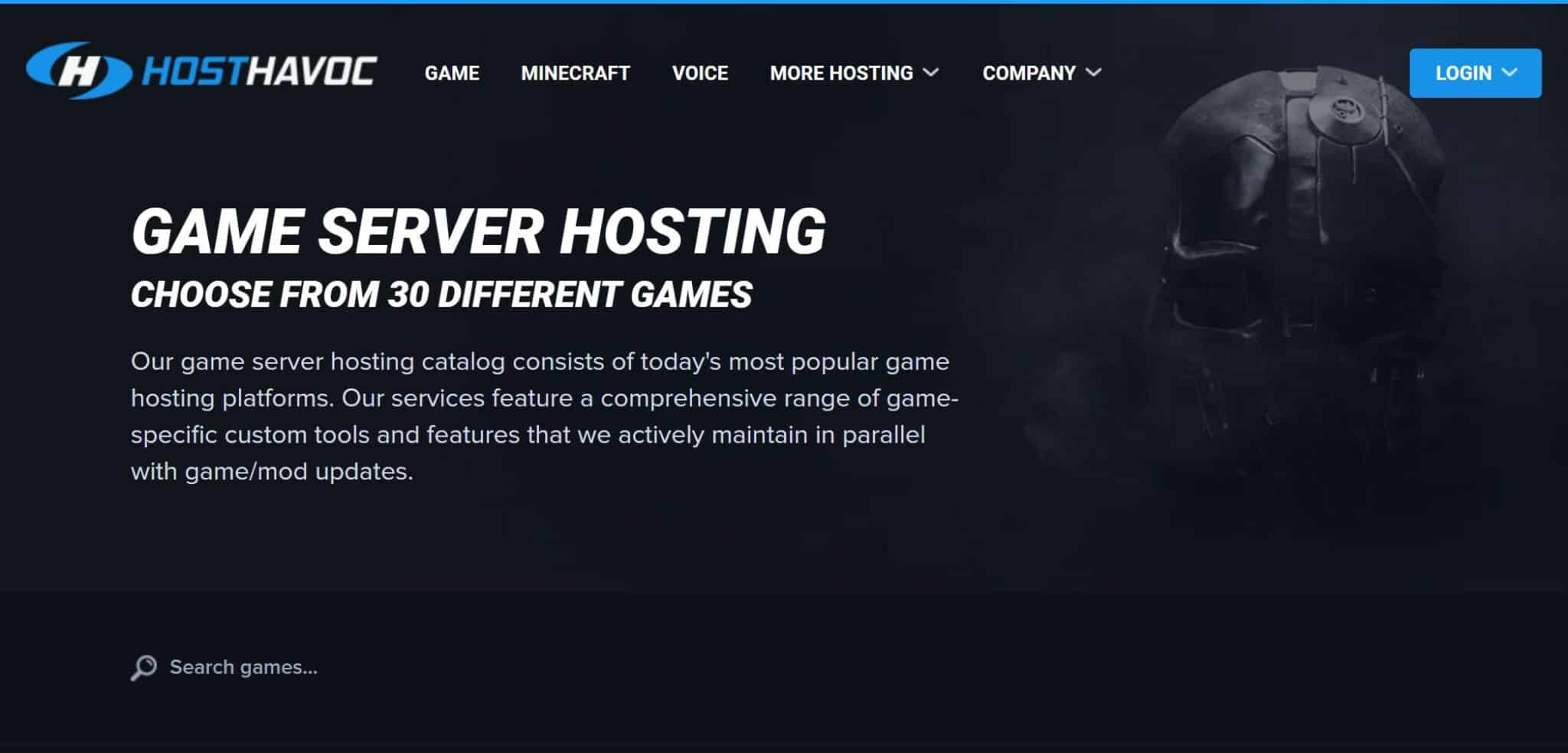 Host Havoc
Slot count: 32 | Mod support: Yes | Money-back guarantee: 72 hours | DDoS protection: Yes | 24/7 support & knowledge base: Yes | Control Panel: TCAdmin 2
Pros:
Easy initial setup

Substantial savings if you're in it for the long term

No lag or uptime issues
Cons:
Server creation is sometimes slow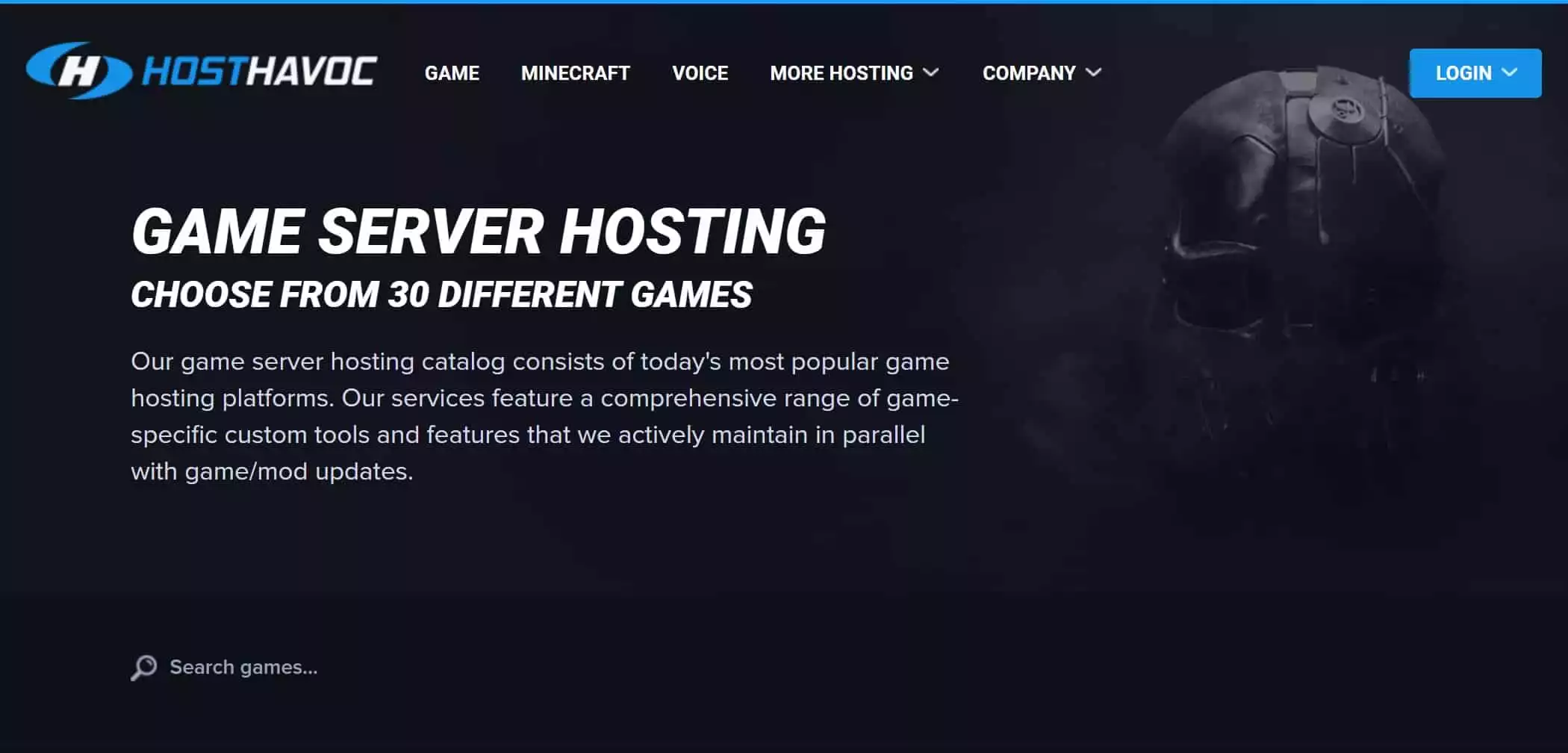 Do you want the most streamlined Project Zomboid server hosting experience? Then Host Havoc is the company to turn to. Rather than bore you with details regarding different server configurations, their service is entirely slot-based. You choose between 8 and 32 slots, and Host Havoc takes care of the rest.
It's an intuitive system with the unique advantage of scaling memory usage depending on your server's needs. That means you can install Steam Workshop mods and packs to test out without experiencing slowdowns or spending more on a higher tier.
Host Havoc has excellent North American coverage, offering several servers for Eastern, Central, and Western states. Three more servers cover Europe, and an Oceanic server in Australia brings the total to eleven.
You'll get the best prices if you commit to a long-term payment plan. Host Havoc offers everything from monthly through quarterly to annual plans, which come with a sizeable 15% discount. The price per slot also decreases the more slots you book, so going with 32 at $30/month is the best value. Choosing the 8-slot option costs $12/month if you don't opt for one of the long-term plans.
Host Havoc doesn't specify what hardware it will host your server on. There is an option to pay an additional $4/month for high-priority CPU access, though.
GTXGaming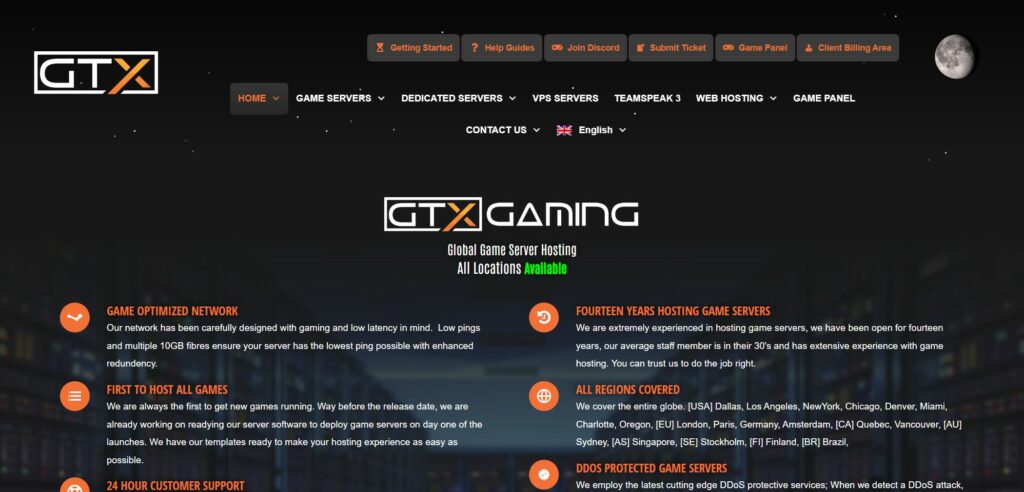 GTXGaming
Pros:
In-depth server customization

Scalable pricing options

Outstanding customer support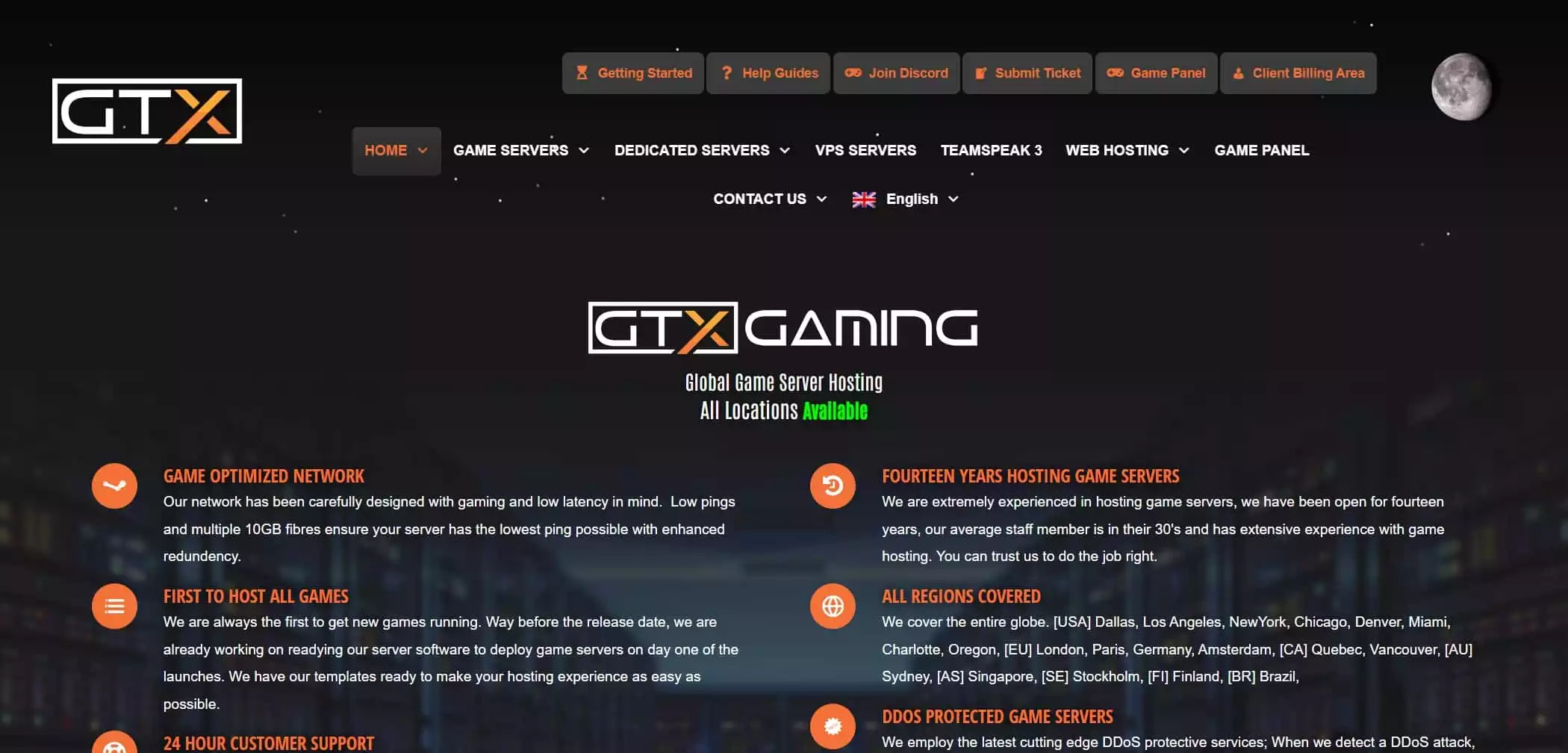 The top two hosting companies on our list are all about simplicity. GTXGaming is the complete opposite, allowing its customers to customize every aspect of their servers minutely. The company boasts that it's already running more than 500 Project Zomboid servers, and we'd be surprised if that number didn't continue to increase.
GTXGaming is based in the UK and offers several worthwhile features some hosting providers lack. For example, all of your data receives offsite backup for extra protection. Their command console has been evolving over several years to give savvy users more freedom while making things straightforward for newcomers.
A highly-detailed and comprehensive pricing structure is GTXGaming's main draw. It takes a while to peruse all the options, but you get a highly customized server in return. The barebones version's cost is determined by the number of slots, ranging from £8 to £100, at one pound per slot. This includes a maximum of 5GB memory allocation and 100GB of disk space on an SSD. Your game will run on a mainstream six-core CPU. GTXGaming has the broadest payment plan choices, maxing out at three years with a great 25% discount.
That's only the bare minimum, though. Investing more nets you better hardware, more storage space on faster drives, and higher priority for open tickets and the CPU your server is running on. GTXGaming has four servers in Europe, nine in the US & Canada, and one in Singapore & Australia. Not sure about the service? A 24h money-back guarantee will give you peace of mind.
GPORTAL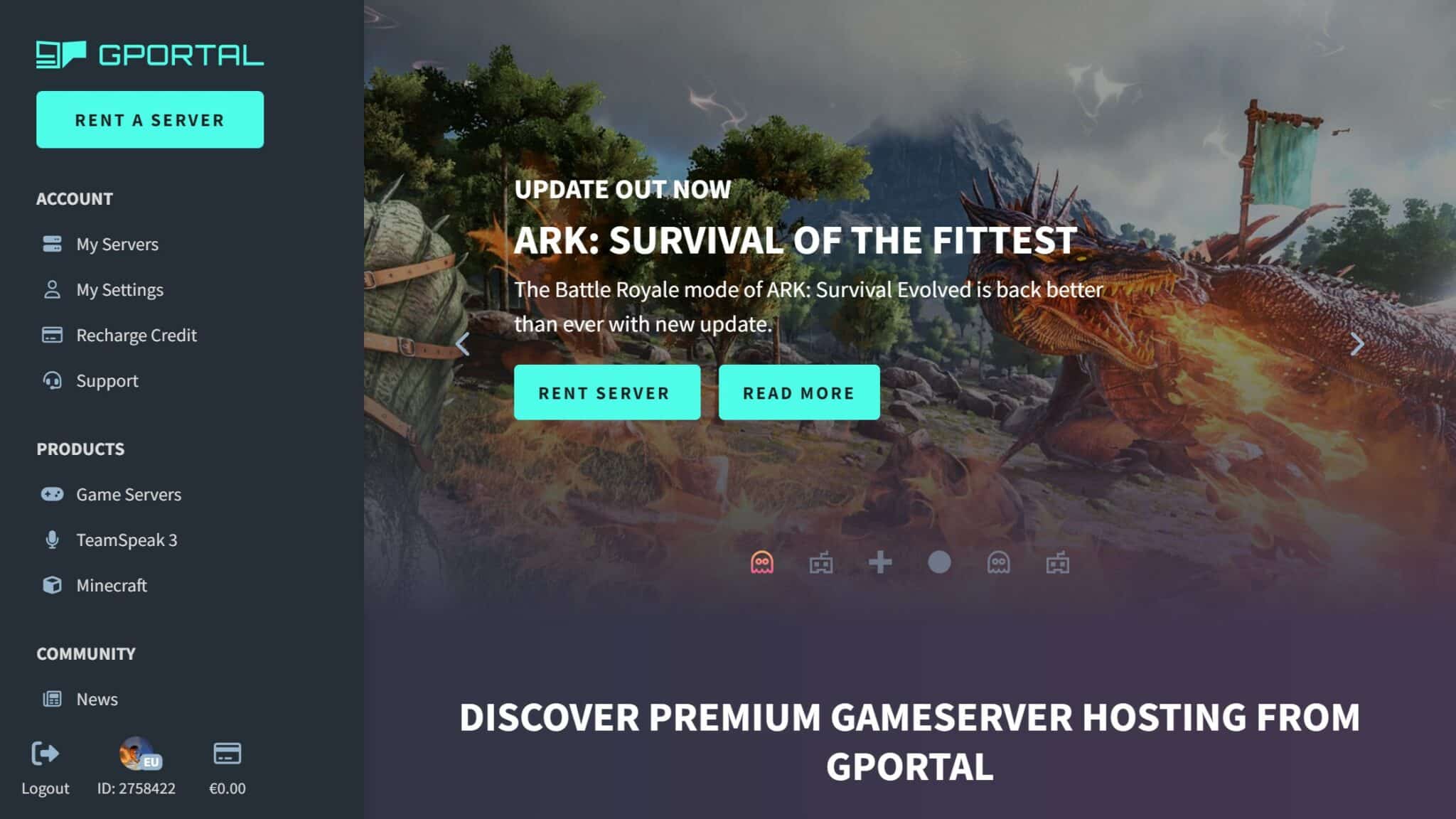 GPORTAL
Slot count: Unlimited | Mod support: Yes | Money-back guarantee: 7 days | DDoS protection: Yes | 24/7 support & knowledge base: Yes | Control Panel: Custom
Pros:
Easy setup

Great interface

Unlimited players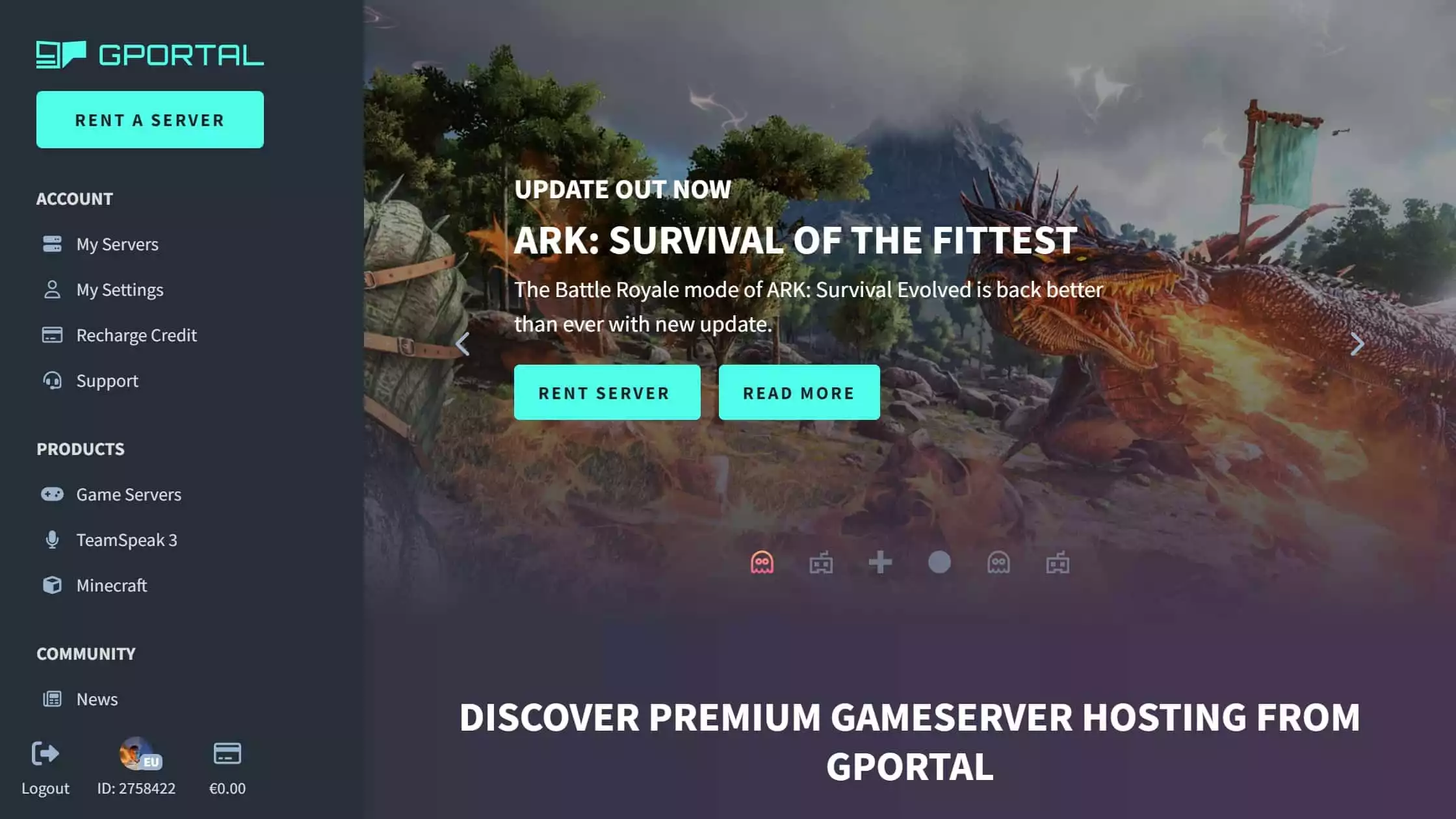 GPORTAL has one of the most desirable advantages many forget when choosing a server – gamer clout. Actual Project Zomboid players have a lot of positive things to say about the service, and with good reason. It's not that much different from others in terms of advertised features and pricing. On the other hand, GPORTAL's web interface is among the best in the hosting business in general.
Setting a server up takes less than five minutes, and the interface lets you easily load in custom maps, manage mods, schedule reset times, and much more. You can quickly back up files or jump from one game to another if you're running multiple servers without having to fiddle with command lines.
You don't have to commit to a whole month either. GPORTAL lets you experience three days of Project Zomboid hosting for $0.95. There are no slot restrictions as you pay for RAM instead. The initial interface is simple, prompting you to choose between 2 and 18GB of RAM to be allocated to your server. Signing up for a year brings a 20% discount.
GPORTAL has the globe covered with servers in China, Japan, and Australia, apart from several each for Europe and North America. It also has one of the better support systems. You can get assistance from active forum members and an ever-expanding Wiki page on top of standard ticket & phone support.
Bisect Hosting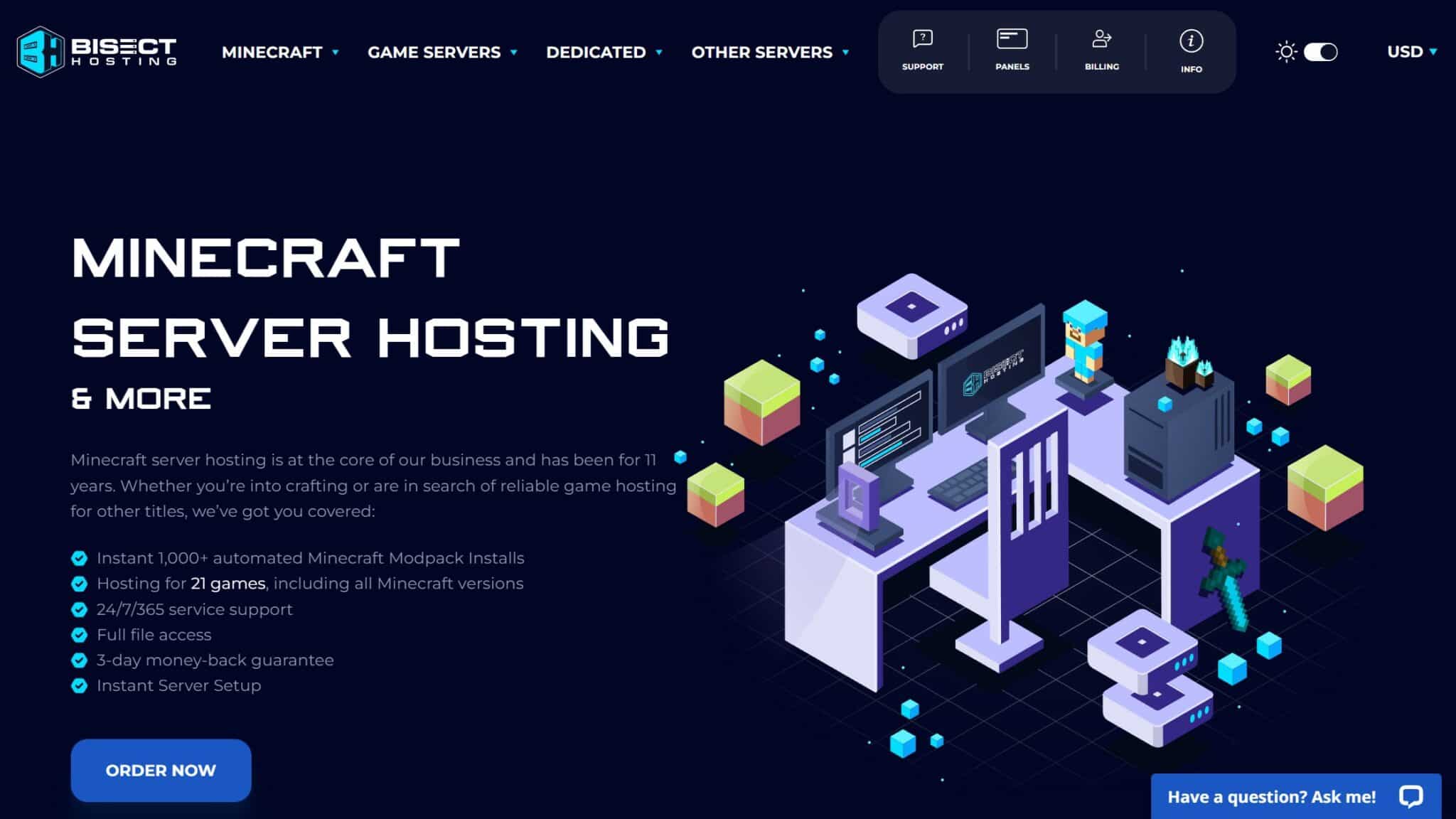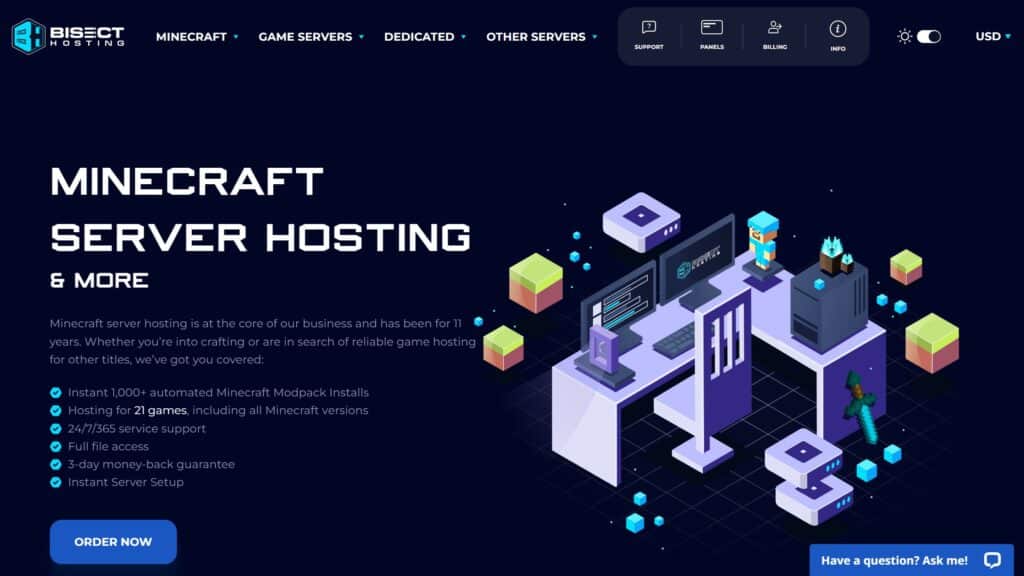 BisectHosting
Slot count: Unlimited | Mod support: Yes | Money-back guarantee: 72 hours | DDoS protection: Yes | 24/7 support & knowledge base: Yes | Control Panel: Pterodactyl
Pros:
Straightforward setup

Excellent global coverage

Good pricing and discounts for short-term commitment
Cons:
Not suitable for smaller groups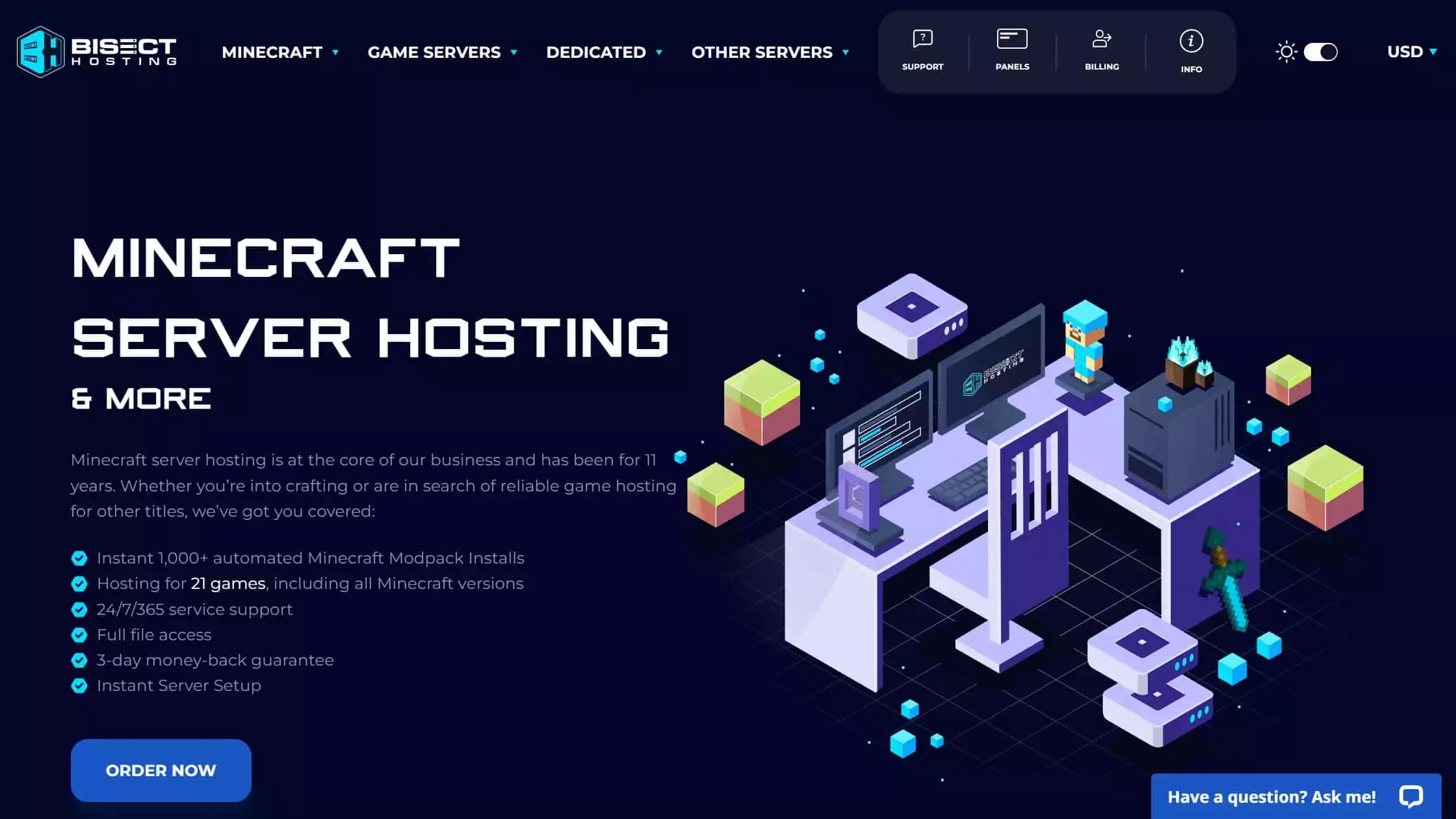 Do you feel like your zombie-bashing get-togethers have outgrown what Steam or your previous Project Zomboid hosting provider can handle? Then it might be time to switch to Bisect Hosting. Bisect is all about a no-fuss, down-to-business presentation that sets you up with adequate server hardware within minutes of your initial visit.
Bisect Hosting takes the guesswork out of your RAM and other server hardware requirements by prompting you to choose the number of players during setup. All you need to do then is pick one of their strewn-out global locations, and you're all set.
That works well for budding clans or established servers but isn't as great for small groups. The lowest tier Bisect offers equals 8GB of RAM, which is plenty for ten people. 12GB is the maximum RAM allotment, even though it might not be enough for the largest servers.
Groups that find these terms acceptable are in luck. All three tiers are reasonably priced, and $24/month for the 12GB maximum is a solid deal. Bisect Hosting will knock 15% off the total price if you commit to a year, but even the quarterly 10% discount is more than most providers are willing to do.
ScalaCube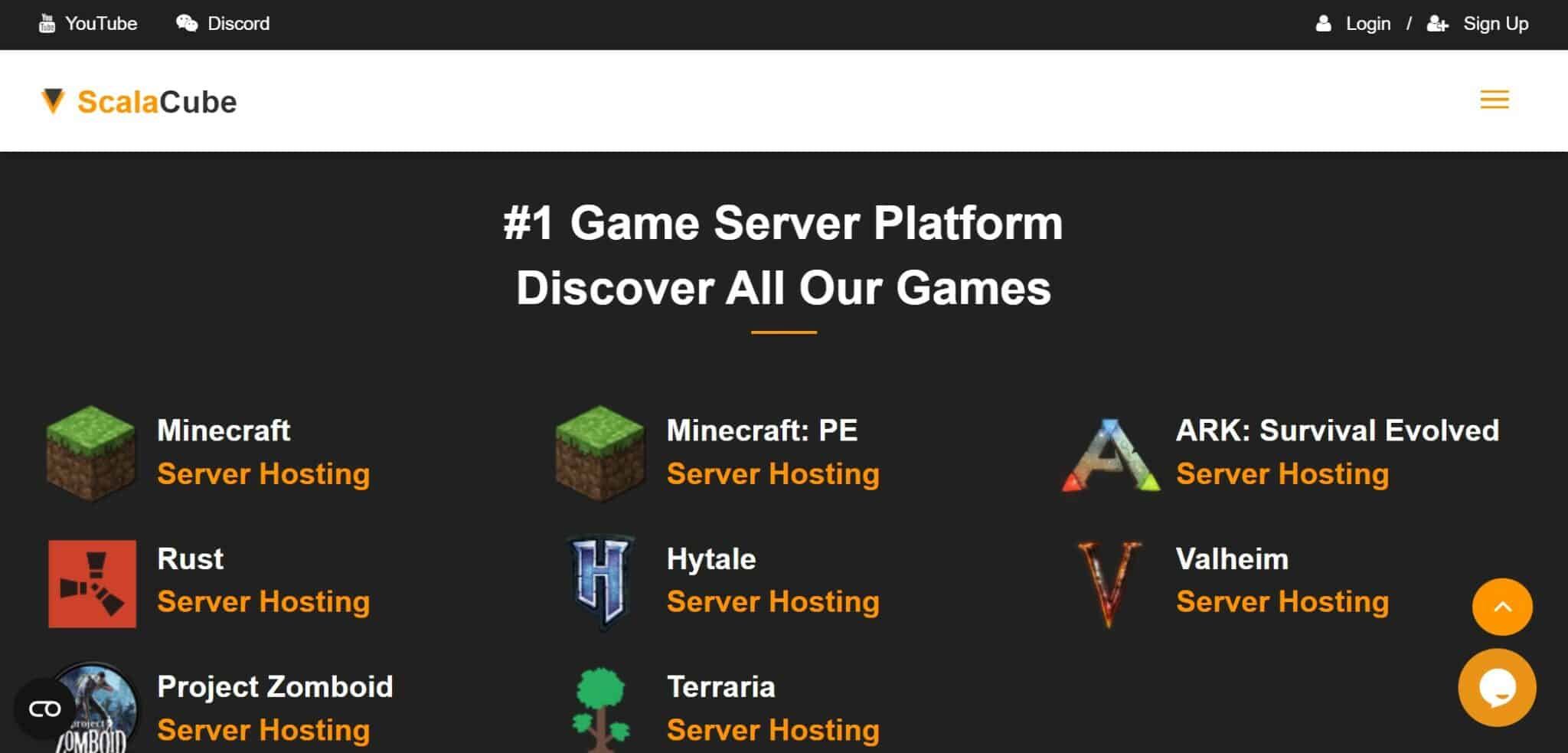 ScalaCube
Slot count: Unlimited | Mod support: Yes | Money-back guarantee: 7 days | DDoS protection: Yes | 24/7 support & knowledge base: Yes | Control Panel: Custom
Pros:
Unlimited players

Good pricing structure

Generous refund period
Cons:
Customers in some parts of the world pay more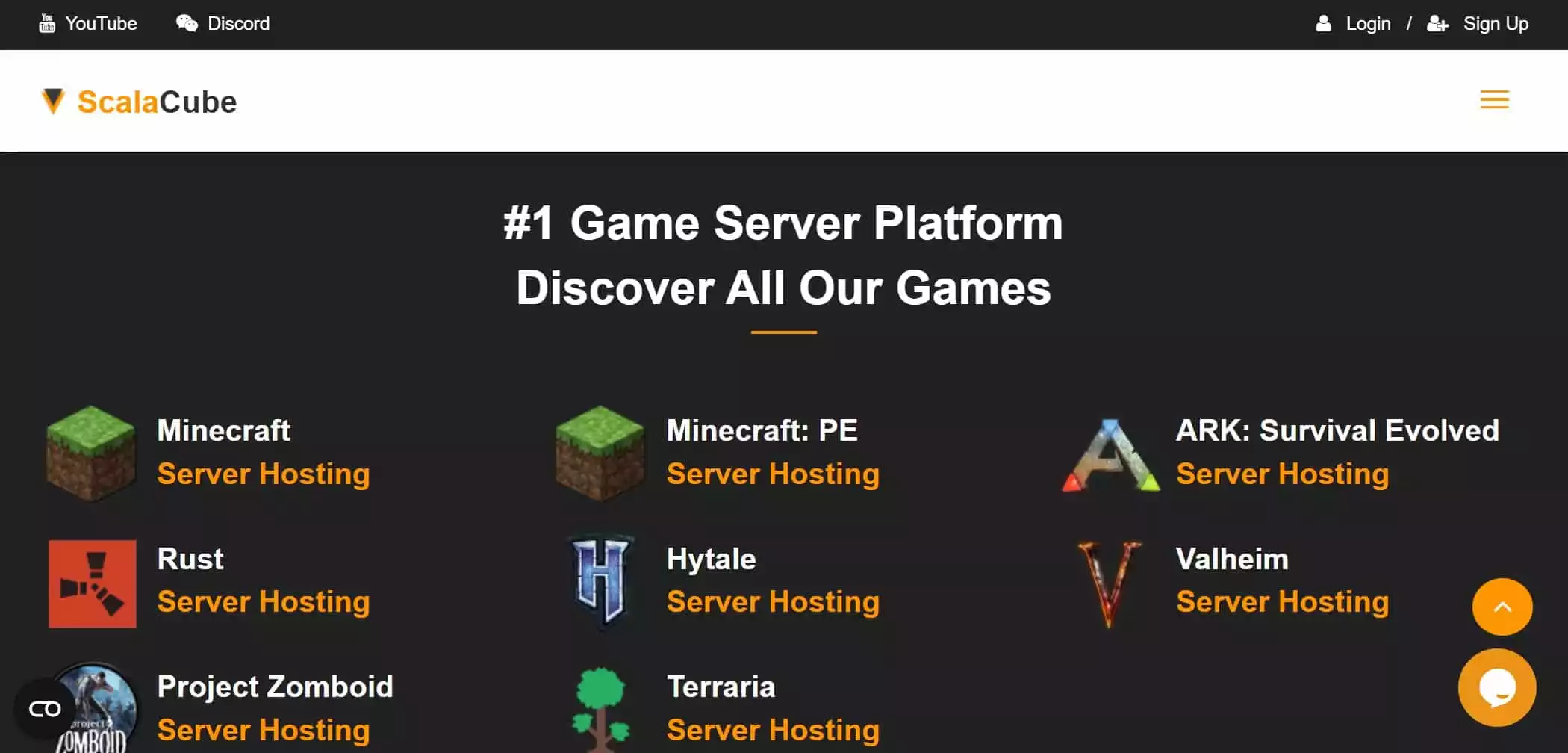 ScalaCube is another popular hosting service with plans based on RAM rather than on population. They do list pop caps for each tier, but these seem farfetched for Project Zomboid's needs. The company offers a standard feature set comparable to others. It even lets you sign up for a free subdomain when purchasing one of their server packages.
The pricing is reasonable if you live in Europe or North America, with services starting at $10/month. Slots for 40 players and 3GB of RAM are included in the offer, which is a better deal than Apex Hosting's at first glance. Customers from Asia and Australia need to pay more, however. There are no apparent long-term discounts or CPU priority boosting opportunities. The most you can get is 32GB for $98/month.
Shockbyte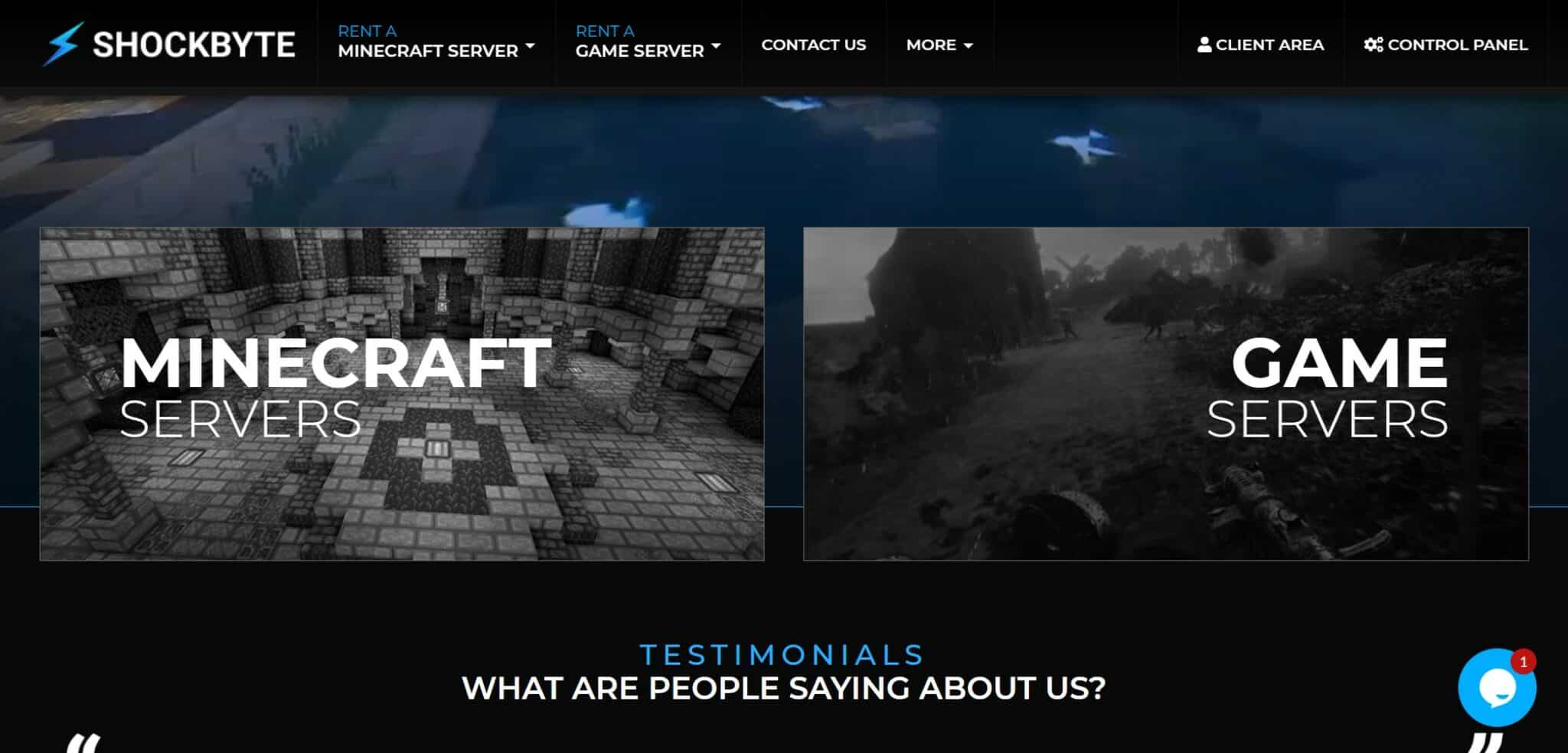 Shockbyte
Slot count: 10-24 | Mod support: Yes | Money-back guarantee: 72 hours | DDoS protection: Yes | 24/7 support & knowledge base: Yes | Control Panel: Custom
Pros:
Switching between packages is effortless

Good global coverage

Decent prices
Cons:
No discounts for long-term commitment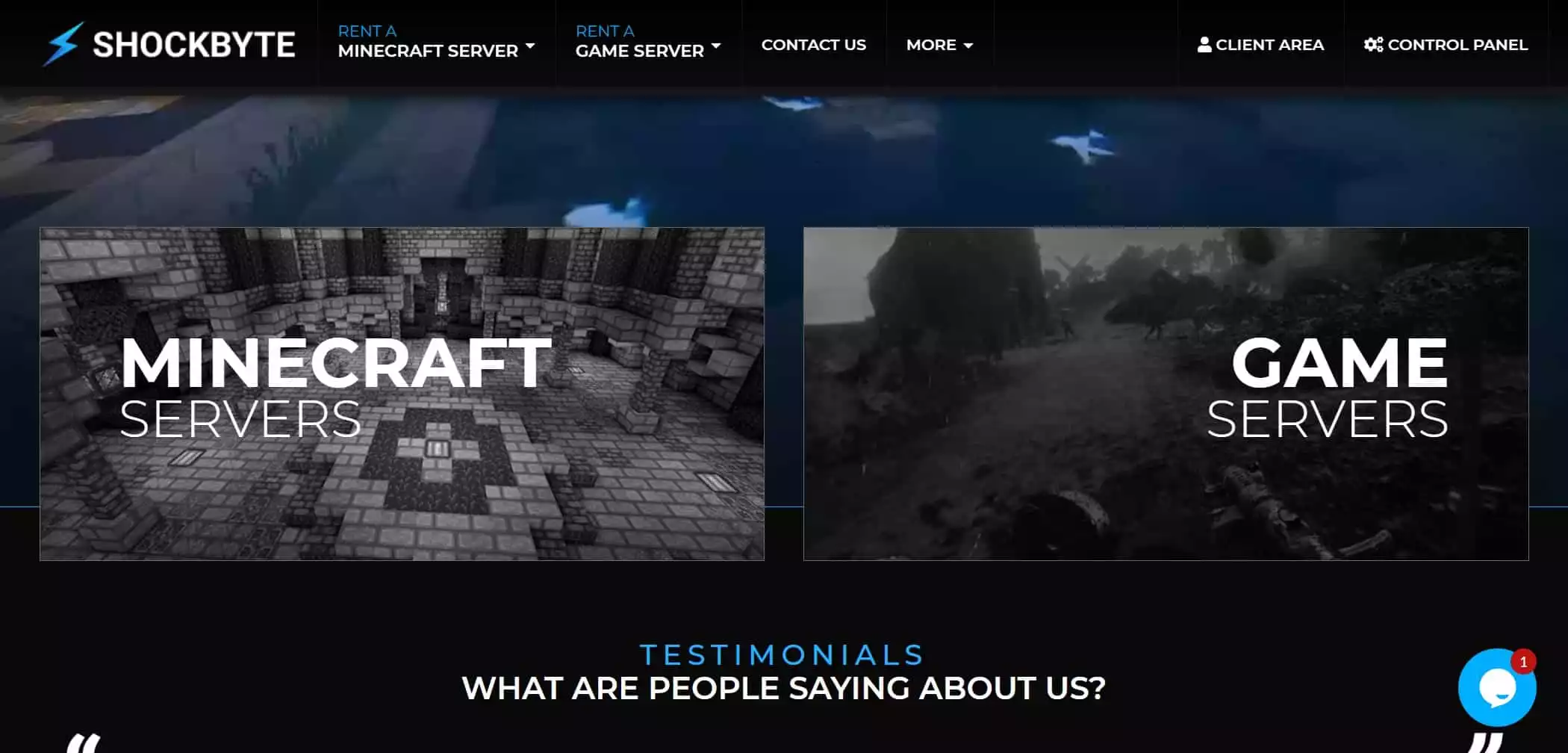 Just like a tide of the undead, your friends' interest in Project Zomboid will ebb and flow. You wouldn't want to be locked into an unfavorable payment plan if only a handful are still playing, which is where Shockbyte comes in. It's the best Project Zomboid server hosting service for easy & hassle-free switching between packages, whether you're upgrading or downsizing.
There's not much choice to be had as there are only three thematic packages. Going for the wooden stick creates a home for ten survivors at $10/month and allocates 2GB of memory to your server. Going with the chainsaw costs double but nets you 6GB and slots for 24 friends, making it one of the better options on the list.
From there, you can set up a payment plan and choose a nearby server from either America, Europe, or Asia Pacific, including Australia. There are currently no discounts for long-term commitments. Then again, you aren't penalized if you decide that a package isn't suitable anymore. Shockbyte is vague on hardware specifics, citing only unlimited storage on fast NVMe disks.