One of the biggest success stories of this year is Among Us, a game that originally came out in 2018, but saw a resurgence 2 years after release. The game is so big that developers canceled the sequel just so they could work on this entirely. One of the most requested features in the game is the ability to use proximity voice chat, but so far there isn't an official update for it. However, you can set up proximity chat in Among Us using a third party program.
This program only works for the PC version, so users from other platforms will have to wait for developers to add the feature officially. The author of the program is constantly updating it as well and has put it out for free.
Set up proximity chat in Among Us
To set this feature up, simply follow the steps below.
All credits for this program go to Github user ottomated.
Install Crewlink using the executable you just downloaded. If it gives a security warning, click on More Info, and select "Run anyway"
Now, make sure that Among Us is updated to the latest version, and not the latest BETA version. The program is only compatible with the non-BETA version at the moment.
After the installation is complete, the application will automatically launch.
Click on the Settings icon and adjust all the parameters you want. The application supports Push to Talk as well. You can also make sure you have the correct microphone and output device selected. This is demonstrated in the gif below.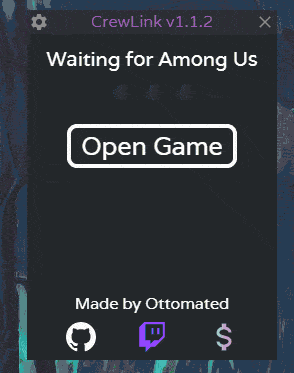 Now, launch the game manually, or through this application. CrewLink will now change to MENU, indicating that it is linked to the game, and currently in the menu.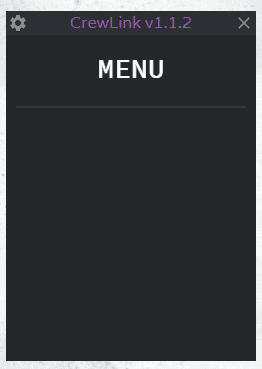 After this, you can HOST a game in Among Us, and the application will automatically show you, your current skin, and the code for the lobby.
For voice proximity to work, everyone needs to be using CrewLink, and are in the same lobby.
That is pretty much all you need to do to get this running. We hope the developers add the feature soon across all platforms, so players don't even need to download additional software.
If you have questions about this, feel free to ask away in the comments below.