With the end of September just around the corner, we are eagerly anticipating the next roll-out of the latest lineup of PS+ games. Fortunately, one of our more preferred sources may have information about the PS+ October 2021 Games that we can expect. While the list can have a mixed reception, here is early look at what could be the games for PS+ Games for October 2021.
PS+ October 2021 Games Leaked
PS+ Games are something PlayStation gamers eagerly look forward to at the beginning of the month. While the last few months have been a bit dry of interesting games, it seems October could be a hit or a miss, depending on how much you like the games.
October is a month synonymous with Halloween, so at least one of the games on the list manages to live up to that.
Dealabs is a site that has been known for leaking PS+ games early and while the record has a lot of hits, we still recommend taking this with a hint of salt.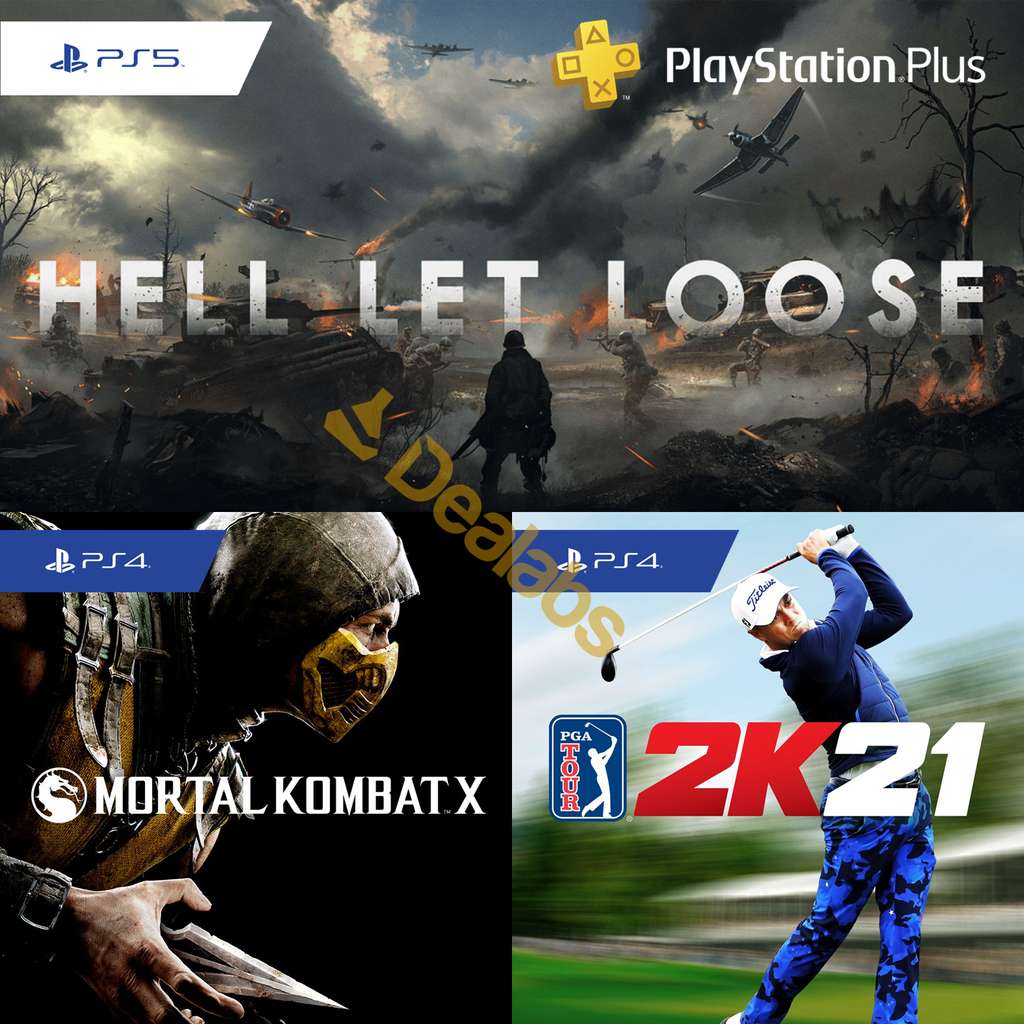 You can see that the PS+ October 2021 could include
PGA Tour 2K21 (PS4)
Mortal Kombat X (PS4)
Hell Let Loose (PS5)
Hell Let Loose is a fresh take on the WW2 shooter genre by being a 100 player multiplayer title. Currently out on PC, the game is worth considering if you're looking for something unique and fun to play.
Mortal Kombat X was the 2015 entry to gaming's oldest beat 'em up and while it doesn't have the appeal of Mortal Kombat 11, it is still a great game to play with friends!
PGA Tour 2K21 is a great golf game that fans of the sports will definitely enjoy!
While we will have to wait for Sony to make the list official, Dealabs has a pretty good track record, so this is where you can cross your fingers if you are anticipating one of the titles to make it to your download list at the start of October.
What are your thoughts on the line-up? Let us know in the comments section below!