We have had a lot of talk about the potential of a PS5 Slim or a PS5 Pro but the one thing we haven't seen is a proper image of either product. If an image that was shared earlier today is to be believed, we have gotten a first look at the PS5 Slim. Keep in mind, all of this is currently rumored and can be debunked later.
Here Is A First Look At The PS5 Slim Leaked Image
UPDATE: BWE_Dev added a video, which could add to the authenticity of the image.
The image was originally posted by the_marmolade on Twitter, and was also corroborated by BWE_Dev, stating that they have a video which the image is from.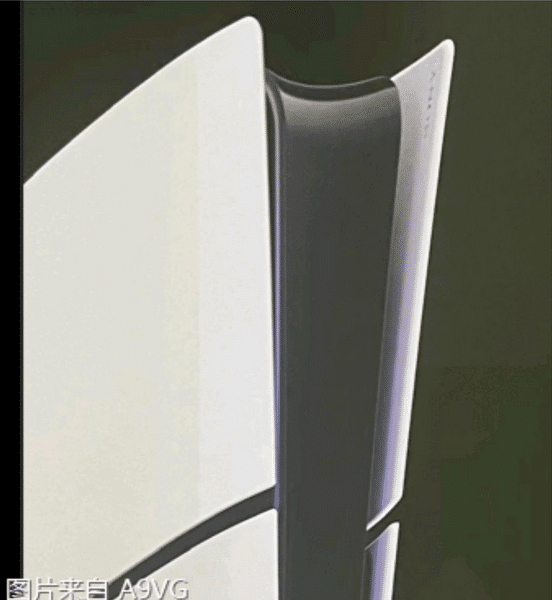 In addition, BWE_dev also shared some of their impressions of the PS5 Slim.
While its hard to argue about the authenticity of the image, and whether this is a final design, an early prototype or whatever, the most noticeable change here is the curve to the black bar bending inwards, and the line running on the machine similar to the PS4.
This is still a developing story and we will update information as it develops. Let us know your thoughts in the comments section below! Would you buy the current design?